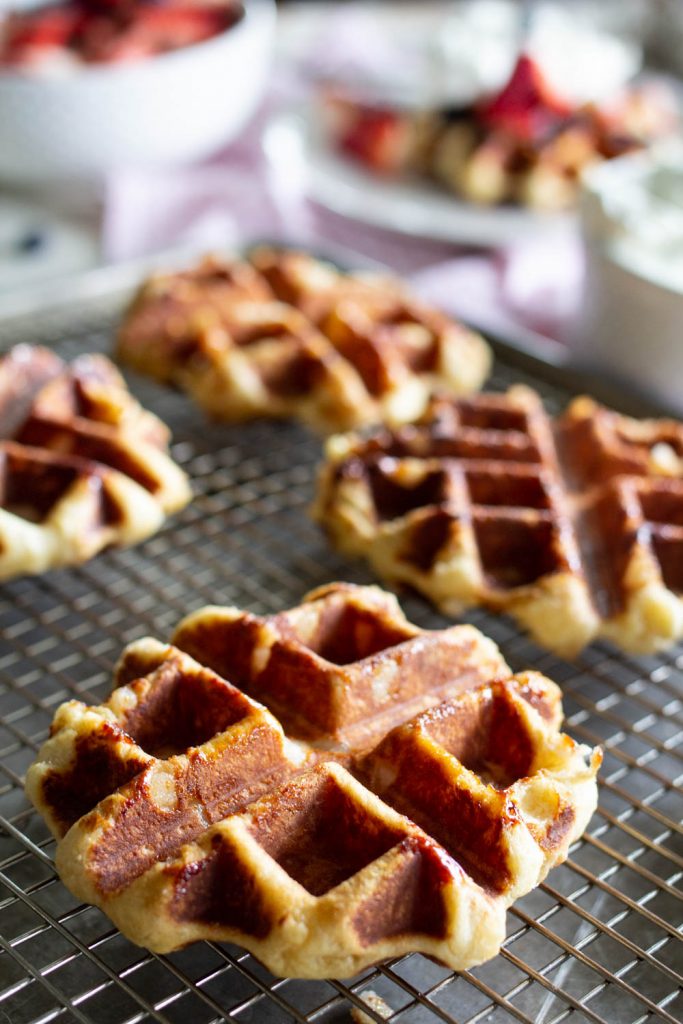 For a long time, I avoided making Liege waffles. When I researched the type of waffle maker used at Bruges, I realized the cost of a commercial griddle was out of reach for me, especially since I only make waffles occasionally.
I wondered if I would be able to achieve the same crispy outside and soft inside found when I purchased a waffle- hot off the cast iron griddle found at Bruges? I purchased the Pearl Sugar, essential when making a proper and traditional Liege waffle recipe.
But the package of Pearl Sugar sat unopened for a couple of years because I was afraid my little waffle maker wasn't up to the task of properly cooking a Liege waffle…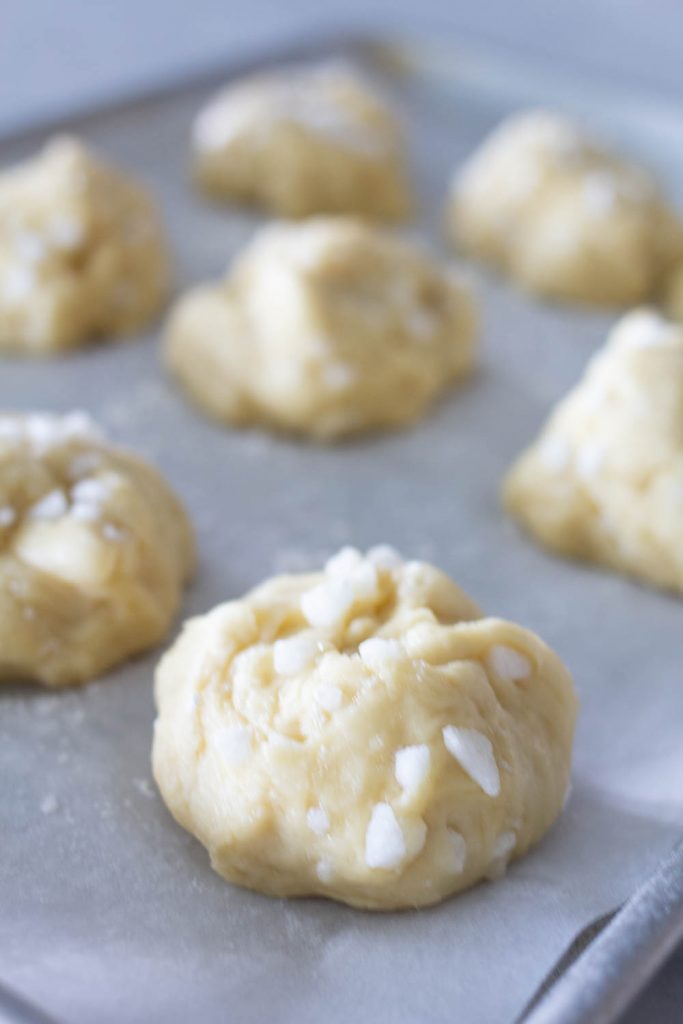 Finally, a couple of weeks ago, the Lars Belgian Pearl Sugar surfaced in my pantry again, and I knew I had to tackle this recipe once and for all and see if it could be made on my trusty Belgian waffle maker.
Let me preface this with- once in a while, I make a recipe a dozen times and it just doesn't turn out quite the way I want, so it never gets published. And once in a blue moon, I make a recipe the first time and it is exactly everything I hoped for!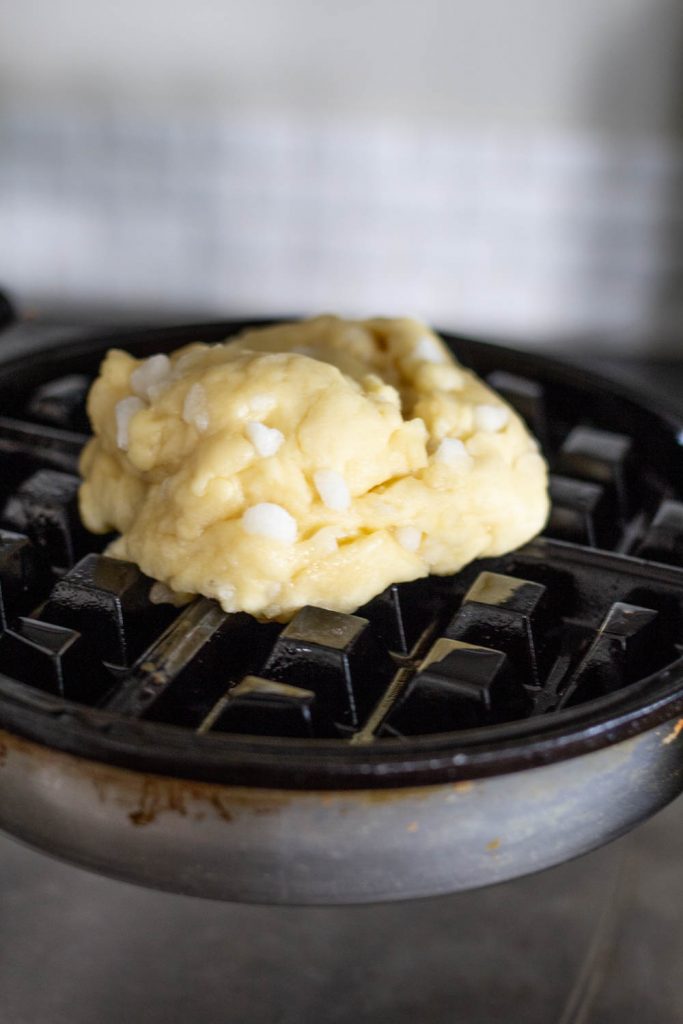 My friend Janalee told me she uses the recipe on the back on the Lars Belgian Pearl Sugar Package with great results. I took a look and made a few changes. I felt like the butter could be reduced, and the dough could use bit of sugar (yes, even though it already had 8 oz of pearl sugar added).
Also, the addition of a little more salt and vanilla seemed essential to me. The stars aligned and guess what? I can't imagine a better copycat of our favorite Liege waffle found at Bruges, made in the waffle maker I've been using for years. . Many thanks to Janalee for sharing this recipe!
I think you're going to absolutely love our Liege Waffle Recipe! It's perfect for parties, brunches, dessert and really, almost any type of celebration. The waffles may be made ahead and stored in the freezer or refrigerator.
The dough is so simple to mix up. The use of a stand mixer, such as Kitchenaid or a Bosch makes this recipe so easy to throw together.
A assortment of toppings listed in the recipe are just a start to the endless possibilities of accompaniments to this Liege Waffle Recipe!
If you'd like to give these as treats, let the waffles cool completely and either leave plain or drizzle with dipping chocolate and let cool completely again.
When completely cooled, place in a cello bag and tie with a string for a yummy home made gift. Gifting this with the recipe printed out and my favorite waffle maker is the perfect wedding, birthday or Mother's Day gift!