10 Minute Microwave Spinach Dip is deliciously smooth, cheesy, and so easy to make. With a few simple ingredients, this will be your new favorite appetizer for game days, barbecues, parties or any occasion!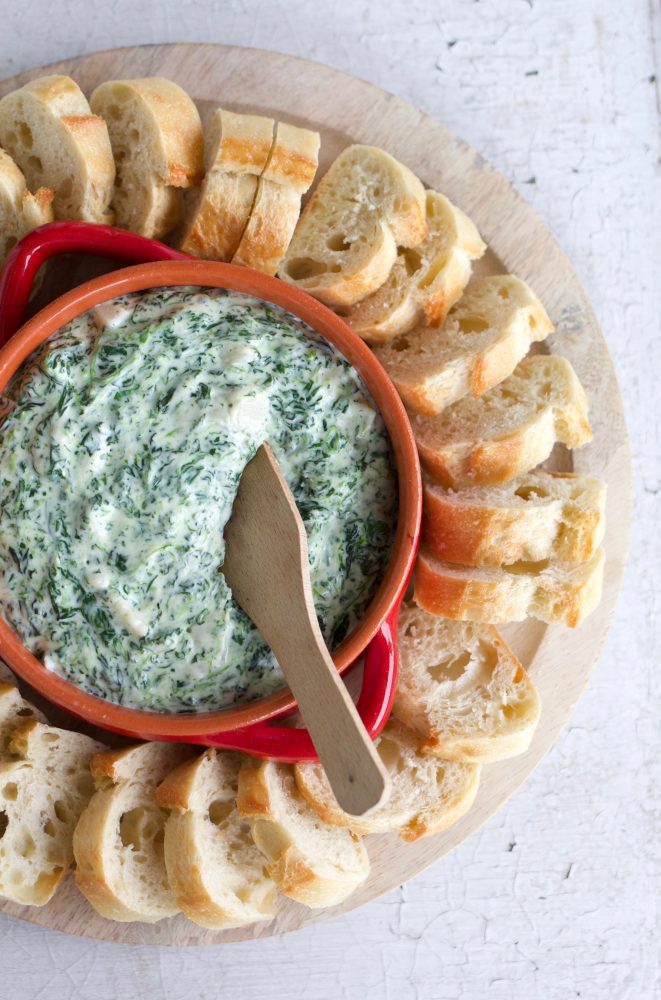 SIMPLE IS ALWAYS BEST
Most of the ingredients for 10 Minute Microwave Spinach Dip are already in your fridge, which makes it the perfect for those days when you're short on time but still want something homemade. If you can mix a few ingredients in a dish, you can make this dip. All you need is fresh lemon juice, water chestnuts (optional, but highly recommended), cream cheese, milk, mozzarella cheese, fresh or frozen spinach, a few drops of tabasco and garlic salt. Oh, and a microwave. That's it!
Just a little mixing and microwaving and you have a delicious, crowd-pleasing appetizer in 10 minutes or less. While we're talking about microwaving, I should mention I've used this little microwave plate cover for the past 5 years and love it. It makes heating up in the microwave less of a mess and it helps heat food more quickly and evenly by trapping the heat under the cover.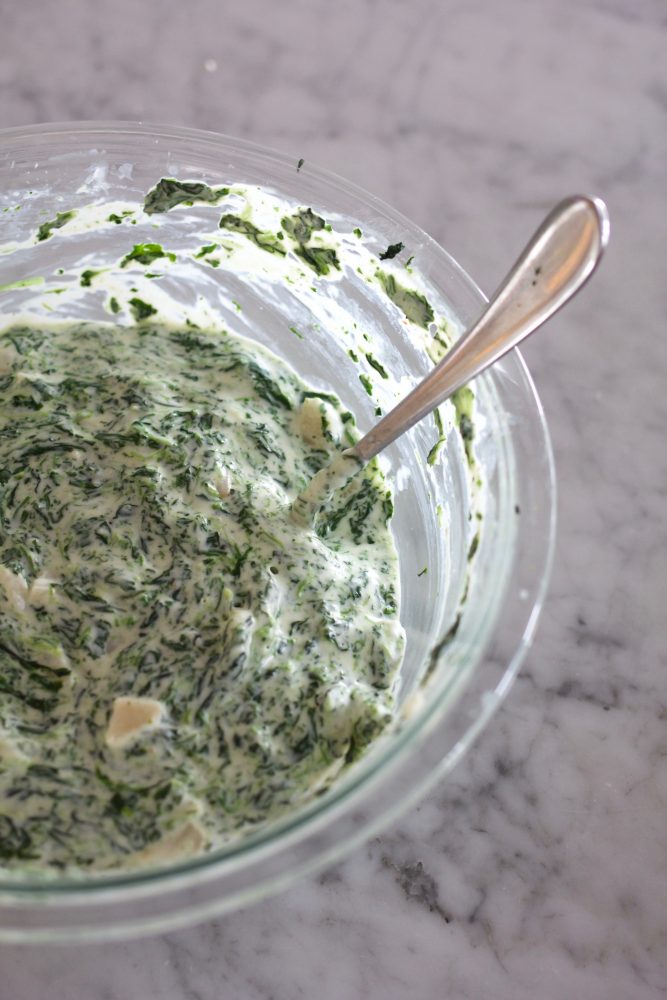 FOR THE LOVE OF CHEESE
Do you know any dish that can't be improved with the addition of cheese? People say everything is better with bacon, but I'm pretty sure everything is better with cheese! I LOVE dishes that taste great and come together in a few minutes. 10 Minute Microwave Spinach Dip is the best of both worlds. It's easy to make and full of rich, cheesy flavor you crave, melted into a savory dip! The secret is in the combination of the cream cheese and mozzarella. These basic ingredients melt together to create a smooth texture and amazing taste. No fancy brands, no breaking the budget, just the perfect mix of flavors in one delicious recipe.
10 Minute Microwave Spinach Dip is EVERYONE'S FAVORITE
10 Minute Microwave Spinach Dip is a classic favorite in our family. Why do we love it? It's rich, smooth and packed with fresh flavor. This recipe is so easy to adapt to your liking. You can use either fresh or frozen spinach. Want a little more kick? Add a few more drops of Tabasco. The ultimate quick and easy appetizer. Serve with a freshly sliced baguette, tortilla chips, crackers, or fresh veggies and I promise, you're guests are going to fall in love with this dish! They'll request it again and again because it's just that good. This recipe goes well with Baked Hot Wings & Creamy Gorgonzola Dipping Sauce, and our favorite chunky Shrimp and Avocado Salsa with chips. Try mixing up textures and flavors at your next gathering for a table that not only looks pretty, but keeps your guests coming back for more!
10 Minute Microwave Spinach Dip
Ingredients
12

oz.

frozen chopped spinach or 1 lb fresh spinach cooked

see recipe notes

1

tablespoon

fresh or bottled lemon juice

1 – 8

oz

can of sliced water chestnuts

drained and chopped (optional, but highly recommended)

8

oz

cream cheese

1/2

cup

milk

half and half or cream (not skim)

2

cups

or 1/2 lb. grated mozzarella

garlic salt to taste

few drops of Tabasco
Instructions
Microwave spinach for 2 minutes, covered. This may be done in the bag or box if it is microwave safe. Make sure to open the box or pierce the bag a few times to prevent bursting of container.

Let cool for a minute or two.

Squeeze spinach over sink or a bowl in a few handfuls, until most of the liquid is extracted.

Place spinach in bowl, once drained of liquid.

In a medium size bowl, microwave lemon juice, water chestnuts, milk, and cream cheese for 1 minute, covered. Remove from microwave and whisk.

Add spinach, mozzarella, garlic salt, and a few drops of Tabasco to the cream cheese mixture.

Fold together until all ingredients are blended.

Cover bowl and microwave for 1 minute.

Stir, then microwave for 1 minute 30 seconds. All ingredients should be melted together and hot.

Remove from microwave, place in serving bowl if desired and serve immediately.
Recipe Notes
-If you are using fresh spinach, place spinach in a microwave safe dish and add 1/4 cup of water. Cover bowl and microwave for 2 minutes and check. If the spinach is not wilted, microwave at one minute intervals until completely cooked and wilted. One pound of fresh spinach leaves will cook down to approximately one cup of cooked spinach. Make sure to squeeze out all excess water after cooking, and before adding to cream cheese mixture.
-Microwaves vary from one to another. Your total cook time may be less or more than mine. Watch the mixture when making the first time to make sure it does not overcook! Stir and cover as directed.