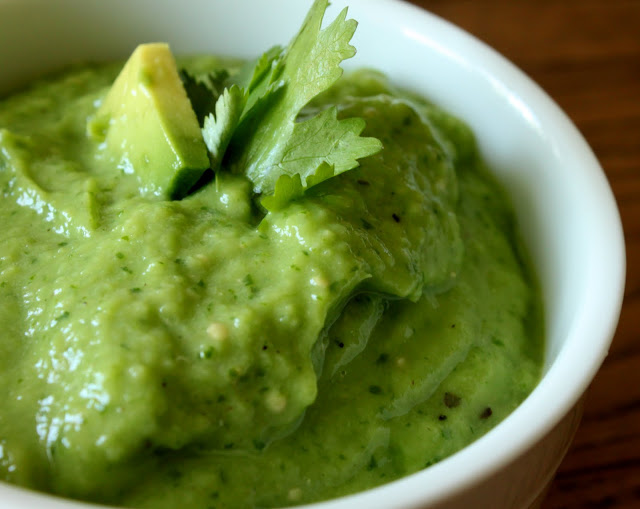 Found this recipe in last months issue of Saveur magazine. I altered it a bit. LOVE it. Perfect as a stand alone dip, or with tacos, or on top of enchiladas, taco salad, etc. Tonight we had it with some Southwest Chicken Roll ups, which I'll post soon. Guacamole Taquero takes about 5 minutes to make. Makes me feel a little closer to my kid serving a mission in Mexico. Last week was his 6 month mark! Wanna see a pic?
Guacamole Taquero (Taco-Shop Guac)
Author:
adapted from Saveur
Ingredients
6-8 oz tomatillos, husked, rinsed and chopped
½ cup packed cilantro leaves
2 tablespoons fresh lime juice
1 teaspoon kosher salt
1 clove garlic
1 jalapeno, ( ½ of the jalapeno seeded)
1 Anaheim chili, chopped
1 large or 2 small avocado, pitted and peeled
½ small white onion
Instructions
Puree all ingredients in blender until smooth. Refrigerate until ready to serve.
Makes about 2½ cups, keeps in refrigerator for about 1 week.