ABK's Basic Favorite Quiche is the base for making quiche filled with ingredients you love. Are you a fan of asparagus instead of broccoli? Is your motto "everything is better with bacon"? This recipe can be adapted to whatever you love most!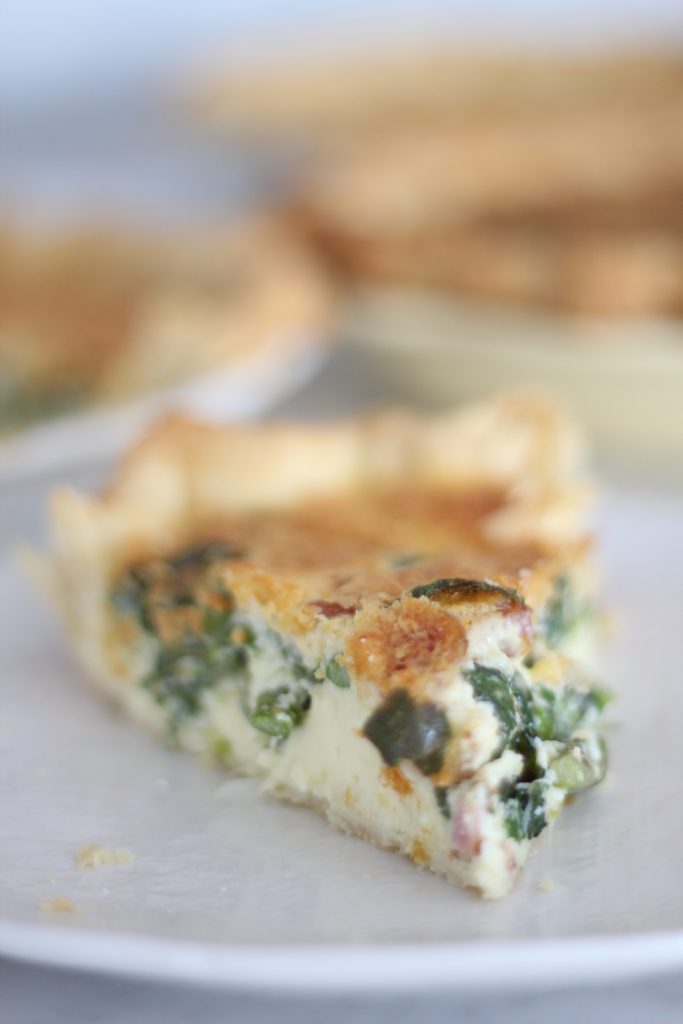 I read somewhere recently that quiche is cool again and making a comeback. WHAT? I guess I'm so not cool that I never knew quiche went out of style!  Quiche, in my book, quiche has always been cool. What's not to love about pie crust, eggs, cheese and cream?? How does that combination ever go out of style?? ABK's Basic Favorite Quiche is a classic recipe you'll use over and over again. With this recipe, you can get creative and come up with flavor combinations that will please everyone!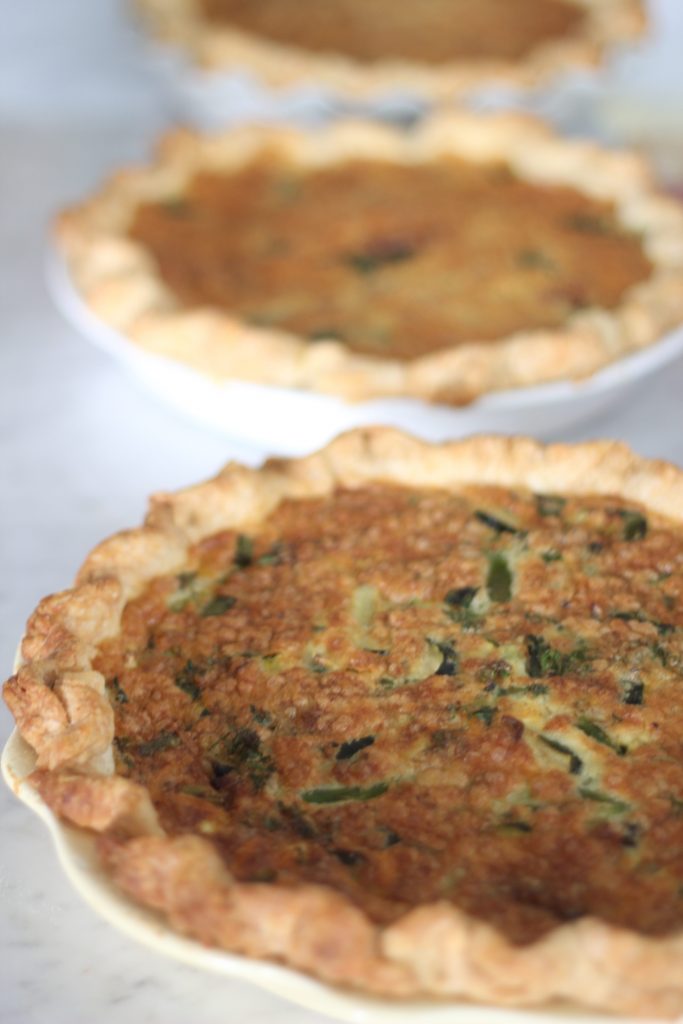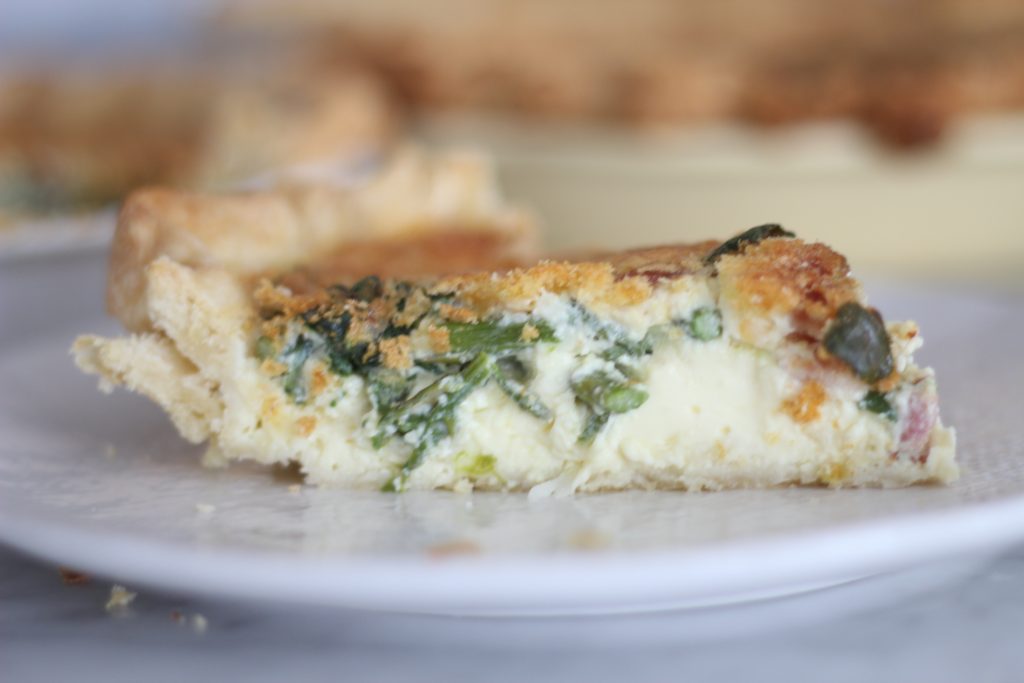 I'm a quiche lover and I  confess, I don't think I've ever met a quiche I don't love. I love veggie quiches, meat filled and traditional French quiches. I love ABK's Basic Favorite Quiche because I can take almost any ingredients on hand and make a quiche that's adaptable to  any occasion or menu!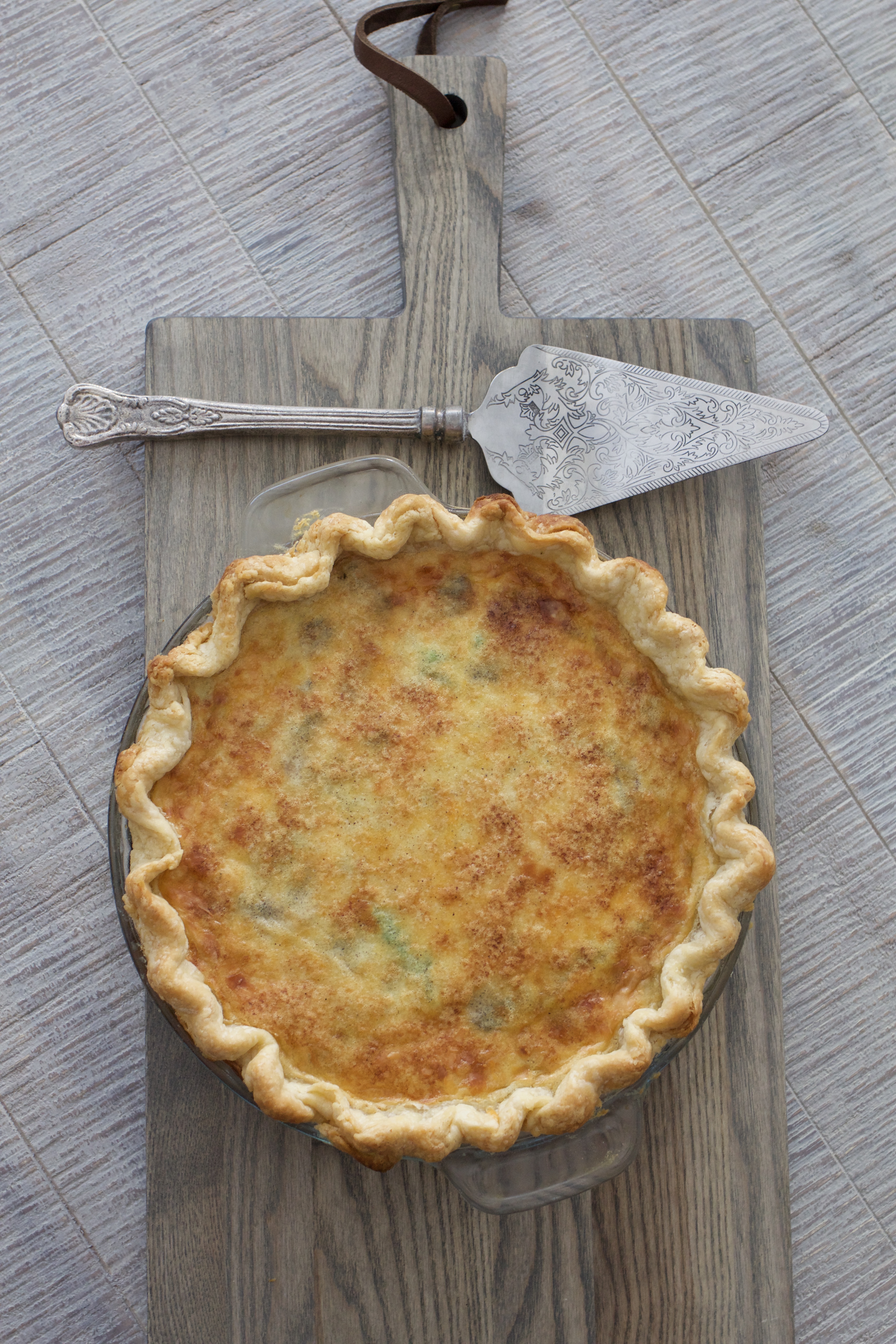 Two of my favorite recipes to serve with quiche are Lion House Rolls and Cranberry Avocado Salad.  Add a chocolate dessert and you're serving  a meal everyone will love!  I use ABK's  Basic Pastry Crust  recipe for this quiche.  It takes about 1/2-3/4  of the recipe rolled out for a single crust. The rest of the dough may be used for another single pie crust or may be frozen for later use.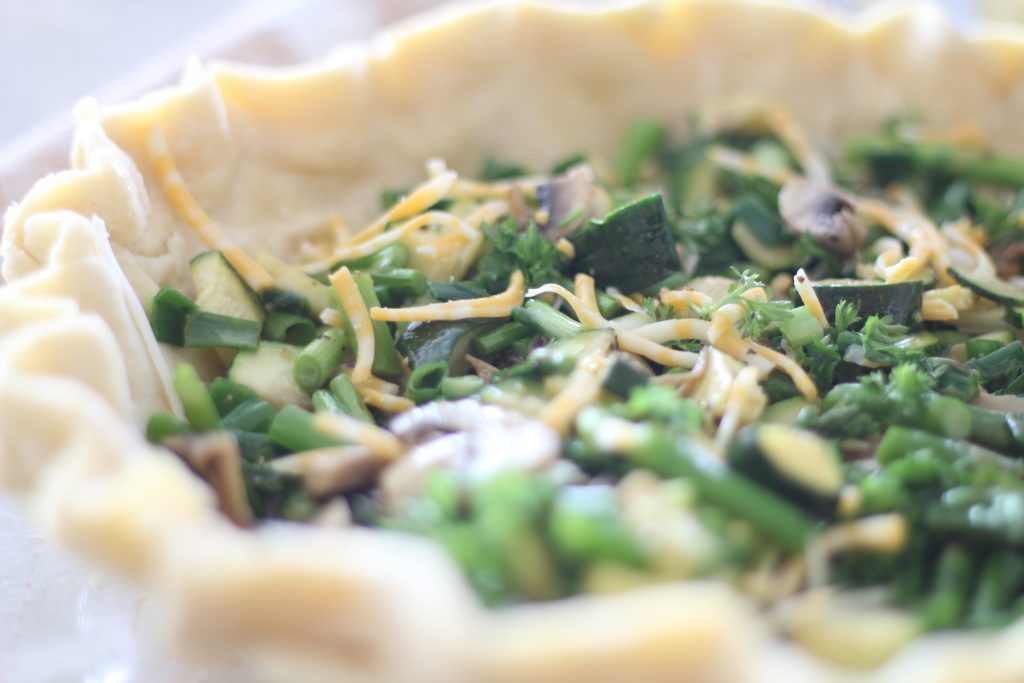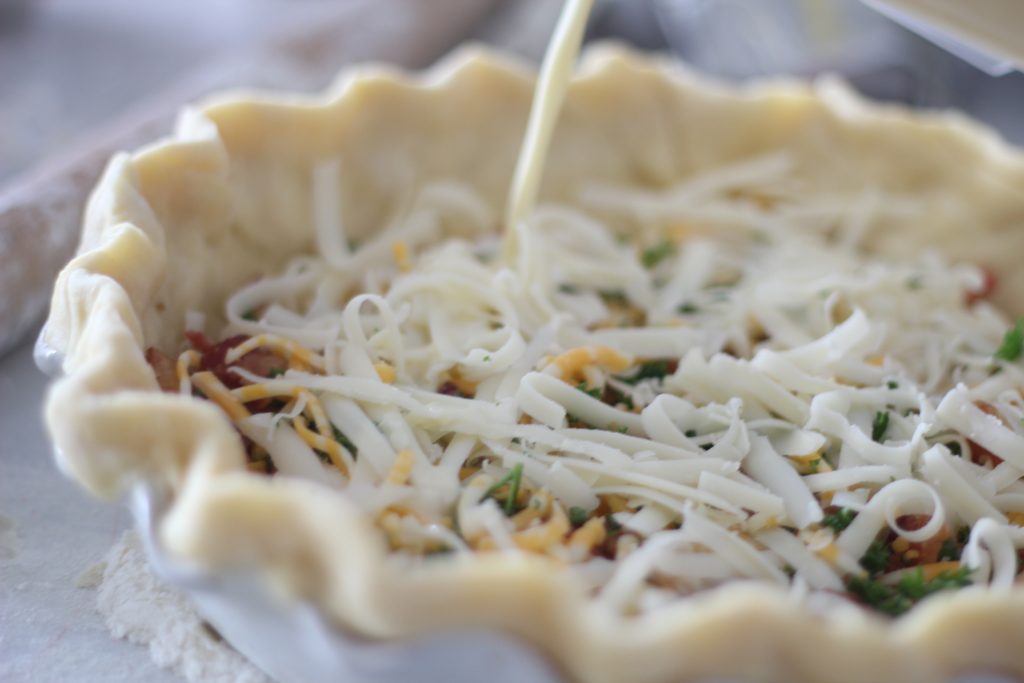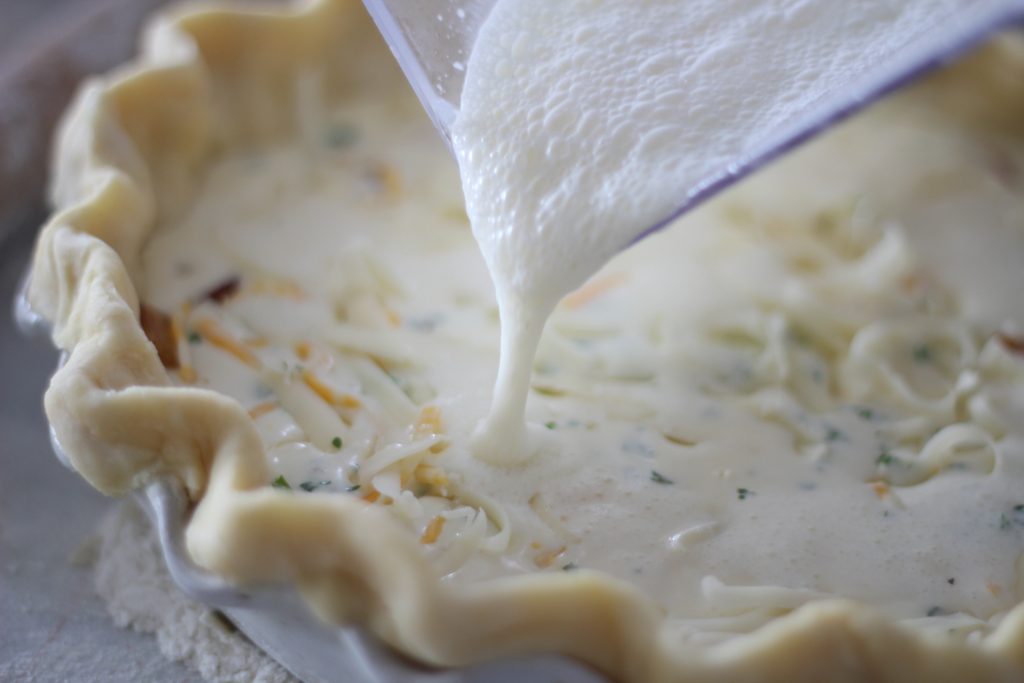 My favorite combo in quiche is bacon, cheese and asparagus. Smoked salmon and cream cheese with veggies is also on the top of my list. I like to combine a couple of vegetables and then something salty like bacon or ham or sausage. The formula I use is about 3 cups of blanched or sautéed veggies and a cup of meat to my standard filling recipe. It's that simple.
This recipe is a great starting point when you want to make your own flavor combinations in a quiche. I'd love to hear what you use to make this quiche recipe your own!
Happy baking!
ABK's Favorite Quiche
Ingredients
Pastry for single pie crust

see link in recipe

6

extra large eggs

2/3

cups

heavy cream or half and half

1

cup

whole milk

1/4

teaspoon

grated nutmeg

1/2

teaspoon

salt

fresh ground pepper

2

cups

grated cheese

Swiss, Greyere, Sharp Cheddar

3

cups

chopped and sautéed or blanched vegetables such as: asparagus

broccoli, red peppers, fresh spinach, onions (sweet, white or green) leeks, zucchini, mushrooms, etc. ( sauté in 1 tablespoon olive oil)

1

cup

bacon

ham or sausage cooked and cut up or 3/4 cup cooked fish, I love smoked salmon
Instructions
Prepare pastry crust as directed in recipe.Cover and place in refrigerator until ready to fill.

Pre heat oven to 400 degrees and set rack on lower third of oven. Do this at least 20 minutes before baking.

In a large bowl or blender, whisk together the eggs, cream, milk. nutmeg, salt and pepper. Make sure eggs are beaten well.

Drain any juice from the sautéed vegetables and pour the vegetables into the prepared pastry crust.

Sprinkle cooked and crumbled meat on top of vegetables.

Sprinkle with cheese.

Pour the egg mixture over top of the fillings in pastry crust.

Bake uncovered for 30 minutes at 400 and then turn oven down (without opening oven door) to 375 and bake for an additional 15-20 minutes, or until eggs are set and the quiche is golden on top. Remove from oven.

Let sit for about 15 minutes after removing from oven before cutting.