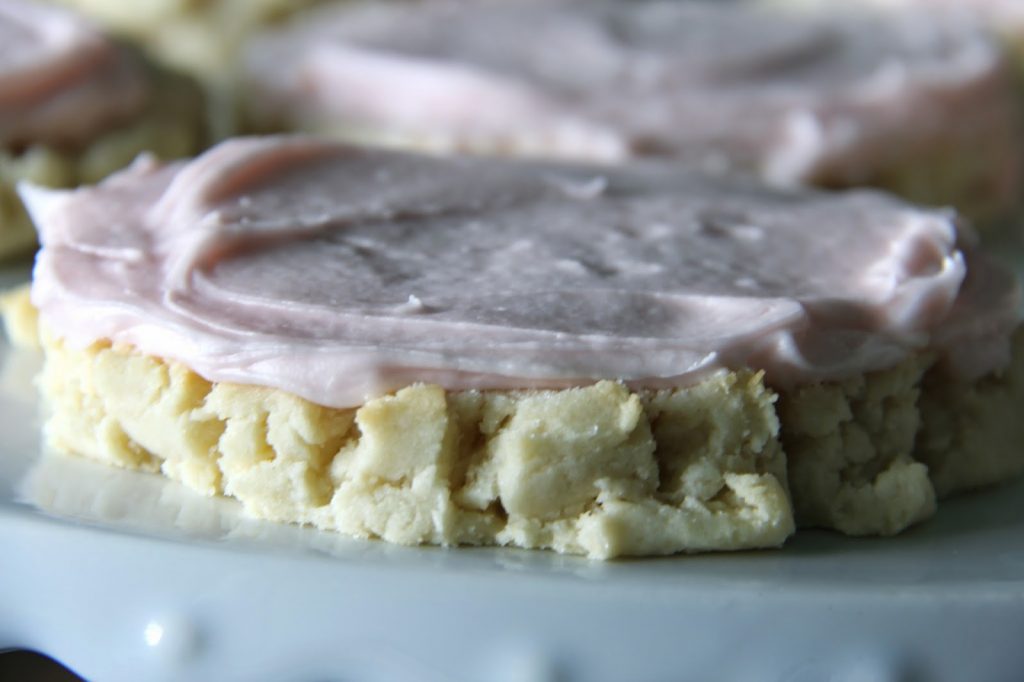 Hi there. It's me. The unofficial-official expert on everything Swig cookie.
Self-appointed. If you doubt this statement, read my original post and recipe development epistle on Swig Cookies here.
Now that we have our very own (truly official) Swig shop in B-town, and don't have to drive to St. George to get a fix, the hype has come to Davis County, Utah.
If you aren't a Utah resident, or don't regularly drive through our state, you may be wondering – What's a Swig cookie? Refer back to the original post. Also, if you can't get to Swig, or just want to make your own at home, you've come to the right place.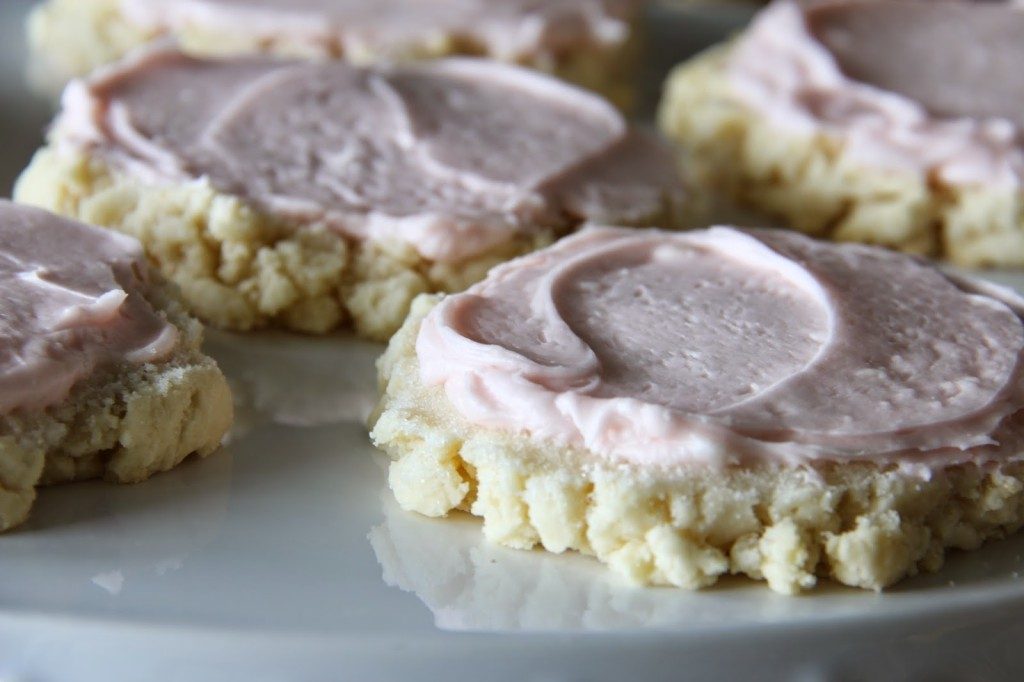 Oh. P.S.
The cookies at the B-town Swig shop are better than the Swig Cookies in St. George.
There. I've said it.
I swear it's true.
Anyone else want to bear testimony of this?
Last thing.
If you're a chocolate or lemon-lime lover, check out my chocolate"Swagg Cookie"recipe and the spring-time favorite, the"Sprig Cookie".
When you just can't get enough of cookies that start with "S" and end with "G" 🙂
Happy Baking!
Update June 2015!
Hi there. Guess what? After many trips to the Bountiful location and spending $$ on cookies, I'm cured of the desire to buy cookies at this location. Not sure who is baking their cookies now, but they now taste like an undercooked version of Lofthouse Cookies. Hmmm. Yes, the gas station pre-packaged bright pink frosted cookies. Not a fan. Sorry Swig. I'll still be buying your sodas, but not your cookies.
Sprigg (Lemon-Lime) Cookie
Chocolate Swagg Cookie
Almost Swig Sugar Cookie Recipe – Volume 2
Make at home recipe for famous Utah Swig cookies!
Ingredients
dough:
1/2

cup

unsalted butter

1/2

cup

solid shortening

I like Butter Flavor Crisco or I also like canola oil

1

cup

sour cream

1 1/2

cup

granulated sugar or powdered sugar

1

teaspoon

almond extract

optional

4 1/2

cups

all purpose flour

1

teaspoon

baking powder

1

teaspoon

salt

sugar for top of cookies
frosting:
1/2

cup

butter

room temperature

2

tablespoon

sour cream

4

cups

powdered sugar

1-2

teaspoons

vanilla

dash of salt

1

drop red food coloring

1-2

tablespoons

milk**
Instructions
Preheat oven to 325 convection or 350 regular bake.

Take butter out of refrigerator and microwave for about 15 seconds.

Place butter, shortening and cold sour cream in a mixing bowl.

Mix for about one minute.

Add sugar and almond extract, mix until smooth.

Add all dry ingredients at once.

Mix just until flour disappears and the mixture comes together in a ball of dough, about 1 minute on very low speed.

Spray the cookie scoop with a little cooking spray.

Scoop the dough onto a lightly greased cookie sheet. I use a 2 inch scoop. A 2 inch scoop will produce a cookie similar in size to the Swig cookie. If you don't have a cookie scoop, use an ice cream scoop or roll the dough into a ball about the size of a golf ball. It is best to use a scoop and overfill it a bit to get the desired jagged edge.

Place about 1/4 cup sugar into a small bowl.

Spray the bottom of a flat glass with cooking spray.

Flatten one cookie a bit then dip the glass in sugar.

Press the bottom of the glass against the cookie. Press the cookies so they are flattened a bit ( until the cookie dough just reaches the outside of the edge of the glass) twisting the glass as you press to produce a jagged edge.

I bake 8 cookies per tray. Continue until all cookies are flattened.

Bake in oven for about 10-12 minutes on convection or about 12-15 minutes regular bake or until edges are lightly golden and cookies are slightly firm to the touch.

Remove from oven, let cool. Loosen the cookies from the cookie sheet after cooled a bit, or they will stick to the pan (even though it has been lightly greased).

Place the cookies in the fridge and chill.
Prepare the frosting:
Beat together the butter, sour cream, powdered sugar, vanilla and salt. When all ingredients are incorporated, add the drop of food coloring and a little milk if the frosting needs to be thinned.

Frost after the cookies are completely chilled.

Makes about 18 large cookies.
Recipe Notes
Tips and (surprise) a few more comments-The recipe looks a little long and maybe even complicated, but it's not. Once you get the hang of the technique for scooping and pressing, it takes less than a half hour to make and bake the entire batch.-If you want the cookies to taste more like the original Swig cookies make this adjustment to the dough: Omit the almond extract and reduce the sugar to a total of 3/4- 1 cup.I prefer the cookies to be sweeter, so I like 1 1/2 cups of sugar in the dough. 1 1/2 cups of sugar may sound like a lot, but consider traditional chocolate chip cookies have 1 1/2 to 2 cups of sugar to 2 1/4 cups of flour. The ratio here is 1 1/2 cups sugar to 4 1/2 cups flour.-This cookie measures about 3 3/4 to 4 inches across when finished baking.-The St. George Swig cookie is frosted with quite a thin layer of frosting. I prefer my frosting to be a bit thicker. If you want to frost the cookie with a thinner frosting, add about 3-4 tablespoons of milk to the frosting.-This cookie stays quite well in the fridge for about a week if kept in an air tight container. I frost the cooled cookies, then store them in the fridge. Once the frosting is set on the cookie, you may layer the cookies between sheets of parchment or wax paper. This allows you to stack the cookies without taking up too much space in the refrigerator.-This cookie freezes well frosted or unfrosted.-If you are making this for a gathering where there will be other desserts, use a smaller cookie scoop and bake for less time.-The photo directly above recipe shows two batches of frosting. One with one drop of red food coloring, the other with two drops.