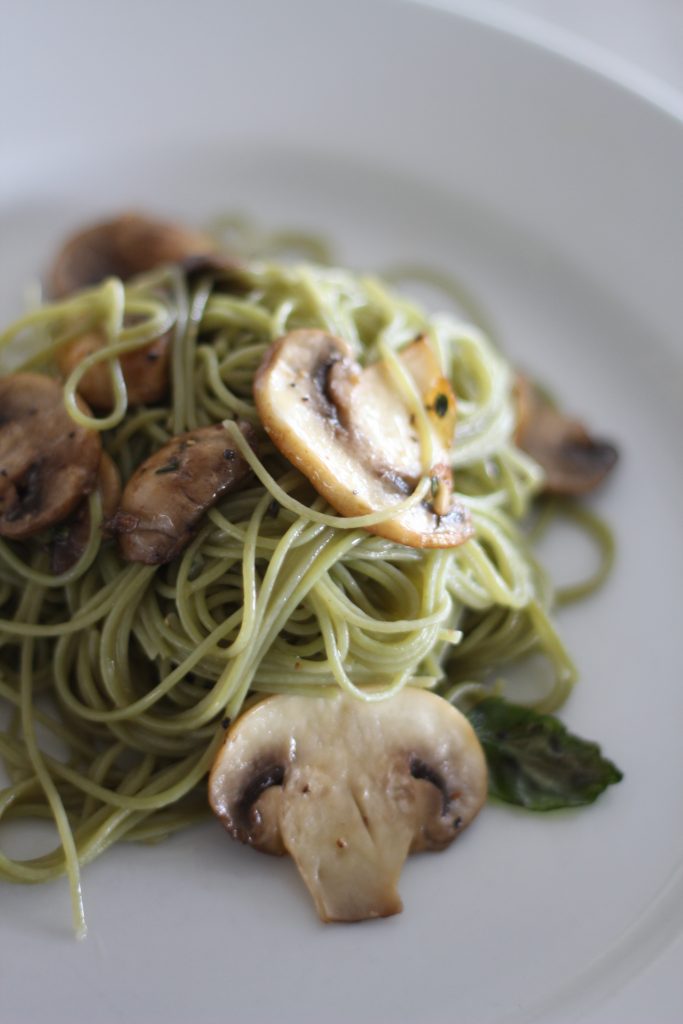 What's the biggest battle when you're planning a week night dinner? For me, it's something everyone will love that is not too time consuming! I love the simplicity of Angel Hair Pasta with Herb Butter. It takes about 15 minutes start to finish and can be made with a variety of herbs and other add-ins.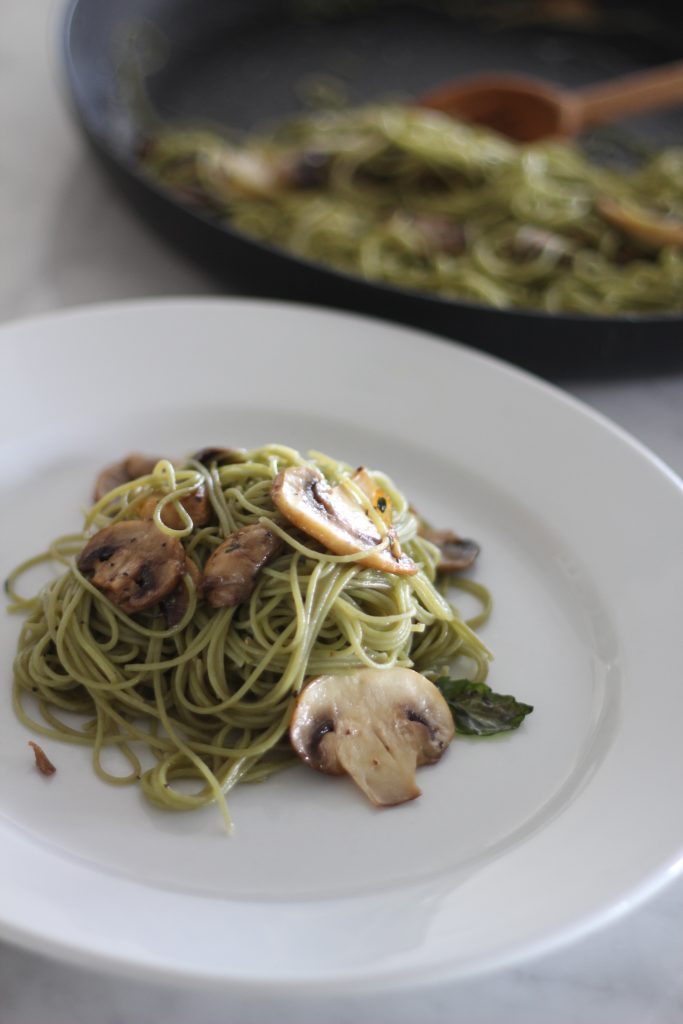 Part of being able to get dinner on the table at dinner time usually involves planning ahead. Sometimes, even with the best of intentions, it just doesn't happen! That's when I rely on meals that are pantry/fridge friendly and ready to go in just a few minutes.  This past week I was really unprepared to make dinners. For the past few months we have been out of town a lot. Too much for my liking…  It resulted in food that spoiled before we had a chance to eat it all up and in the end, nothing in the fridge and me not wanting to buy more food that might spoil before it was eaten!  Sad story, right?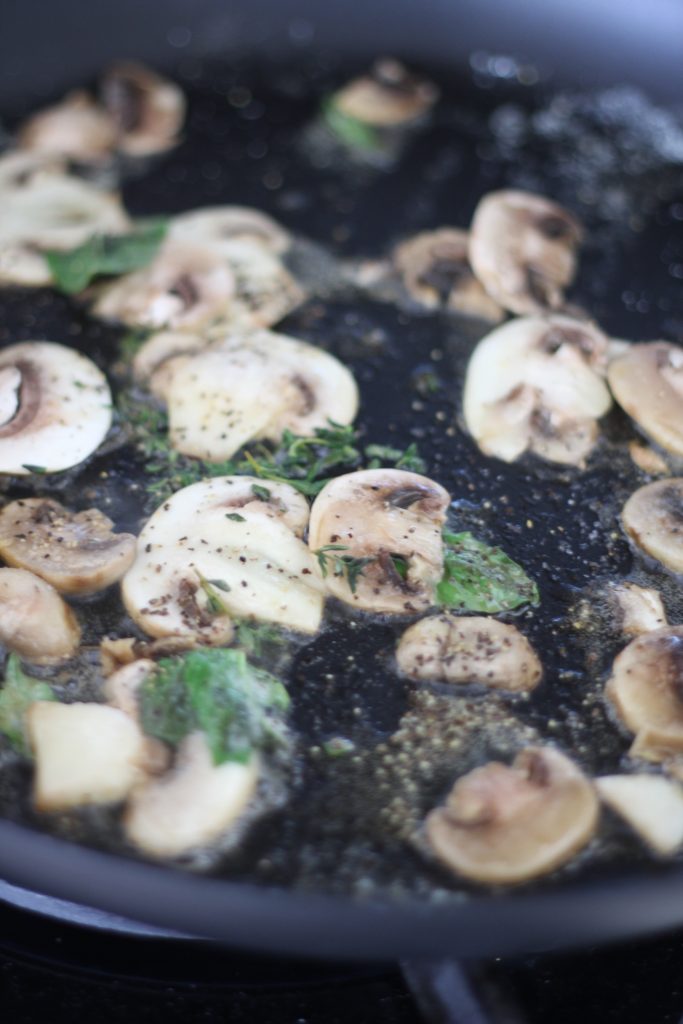 Anyway, I was in a hurry one night and pulled out some pasta I had purchased a while back. It was a package of Harmons Angle Hair pasta, which I love. I had already cooked the Red Pepper and plain pasta in the package, all that was left was the spinach flavor. I knew if I had butter, parmesan and a fresh herb, I was in business. Fifteen minutes later, we were eating dinner. Paired with a little green salad, it was the perfect quick and easy meal.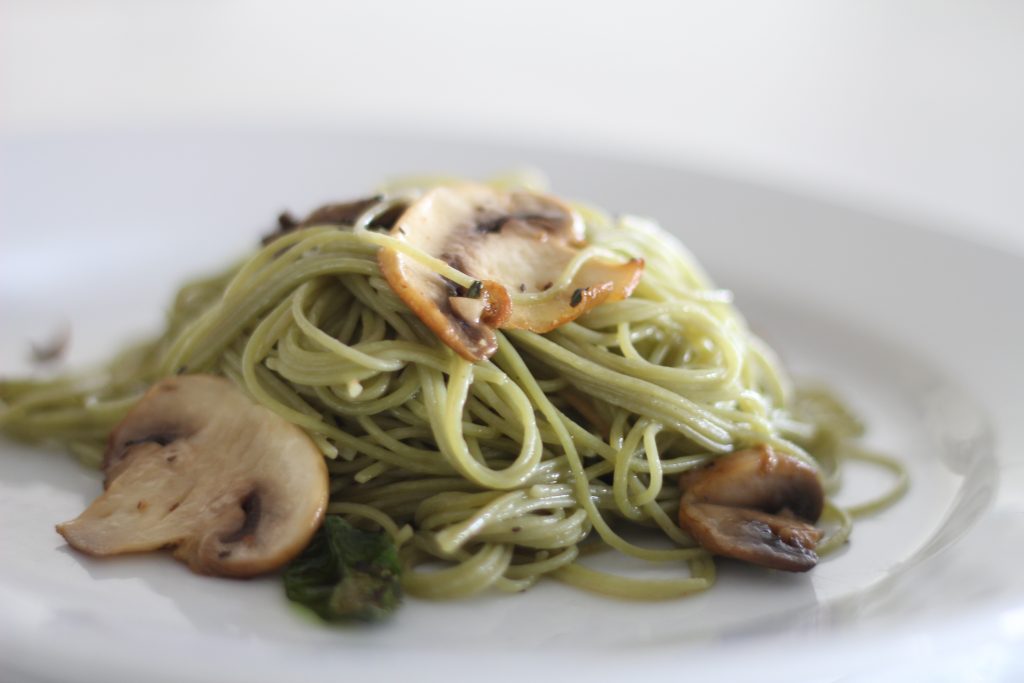 Angel Hair Pasta with Herb Butter
Ingredients
Angel Hair Pasta

any flavor about 4 oz dried

salt

2

tablespoons

butter

fresh herbs

2-3 sage leaves, 2-3 large basil leaves, oregano or a combination of all

grated Parmesan cheese

salt and fresh ground pepper

optional items: washed and sliced mushrooms

broccoli, asparagus etc. raw or cooked chicken, shrimp, Italian sausage

olive oil
Instructions
Bring water to boil in a large pan.

While the water is coming to a boil, start the herb butter in another pan.

Melt two tablespoons butter in a sauté pan over medium heat. Toss in desired herbs.

Cook for about one minute without letting butter brown. You may leave the leaves in the butter or remove if you'd like. I leave them in.

If you are using veggies such as mushrooms, broccoli or meat, add now and let sauté.

When water comes to a boil, cook pasta until al dente.

Drain the pasta, but save some of the water to add back to dish.

Using tongs, place pasta in sauté pan with herb butter mixture.

Toss all together, add fresh grated Parmesan, salt and pepper and a couple of tablespoons of the pasta water. Drizzle with a little olive oil if desired!

Plate and eat. Or eat out of the pan 🙂
Recipe Notes
-You may add a variety of meats or veggies to this recipe. If you are adding chicken or shrimp or lots of veggies I would increase the amount of "sauce" as well so the dish doesn't seem too dry. For every 1 cup of vegetables or meat, increase the sauce by 1/2 so instead of 2 tablespoons butter or olive oil, use 3 tablespoons. -If you are a garlic lover, add 1 clove of minced garlic to the butter when sautéing the herbs.