The Recovery Room. That's what our family room has been for the past 6 days. Started with Brooke's sinus surgery. Two days later, Stephen had his tonsils removed. Ouch. Lots of time together on the twin sofas. Loads of cold drinks, soft food, Kleenex, ice cream, movies, straws, visitors, Slurpees, Concretes and Rainbows (Btown treats).
Now that I'm a pretend nurse, and a teacher (did I tell you Jake has been homeschooling since mid November??) cooking time is a bit more limited. Found this recipe in House Beautiful magazine and knew I would love it. Why? It made the cut for ABK's "Seriously Simple" category. It takes about 10-15 minutes, pan to table. And it's absolutely delicious.
Made this last night, for the second time in a week.
New favorite dish: this is it.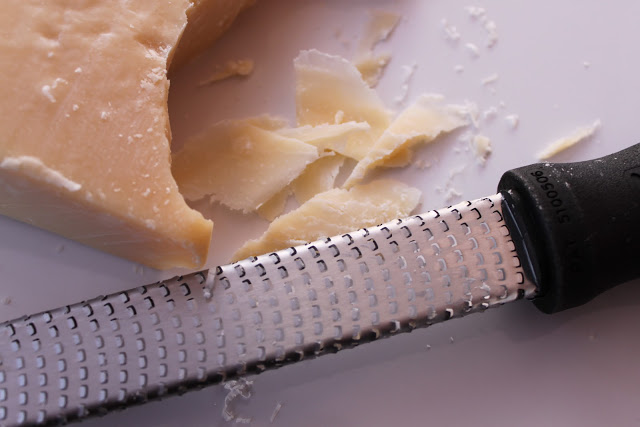 See this tool? It's called a microplane grater.
If you don't have one, you need one. Now.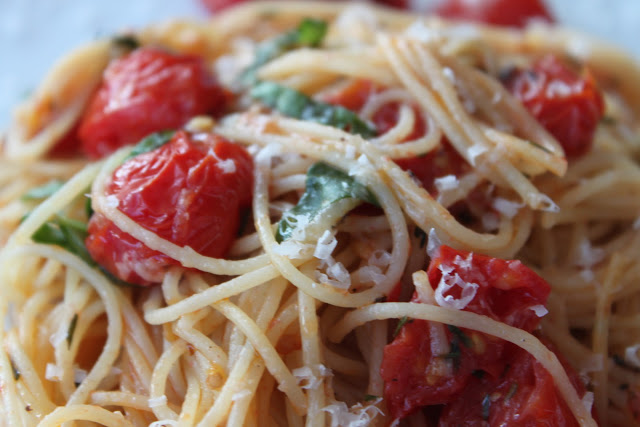 Capellini with Tomatoes and Basil
Ingredients
1/2

cup

olive oil

1-2

cloves

minced garlic

4

pints

small cherry tomatoes or grape tomatoes

halved

2-3

teaspoons

chopped fresh thyme leaves

or 1 teaspoon dried

1

teaspoon

freshly ground black pepper

½

teaspoon

crushed red pepper flakes

¾

pound

dried capellini or angel hair pasta

fresh or dried

1/2

cup

fresh basil leaves

chopped

1

cup

freshly grated Parmesan cheese
Instructions
Bring a large pot of water to a boil and add two tablespoons of salt to the pot.

Meanwhile, heat the ½ cup of olive oil in a large (12-inch) saute pan. Add the garlic to the oil and cook over medium heat for 30 seconds. Add the tomatoes, thyme, two teaspoons salt, ground pepper, and red pepper flakes. Reduce the heat to medium-low and cook for five minutes, tossing occasionally, until the tomatoes begin to soften.

While the tomatoes are cooking, add the capellini to the pot of boiling water and cook for two minutes (if using fresh), or according to the directions on the package. Be careful about overcooking the pasta. Using tongs, remove the pasta from the pot of water and add to the cooked tomato mixture in the saucepan. Don't worry about water on the pasta, the dish needs a little of the pasta water to have the right consistency.

Pour the pasta and tomatoes into a large serving bowl.

Add the Parmesan and fresh basil, and toss well.

Serve immediately with additional grated Parmesan cheese.