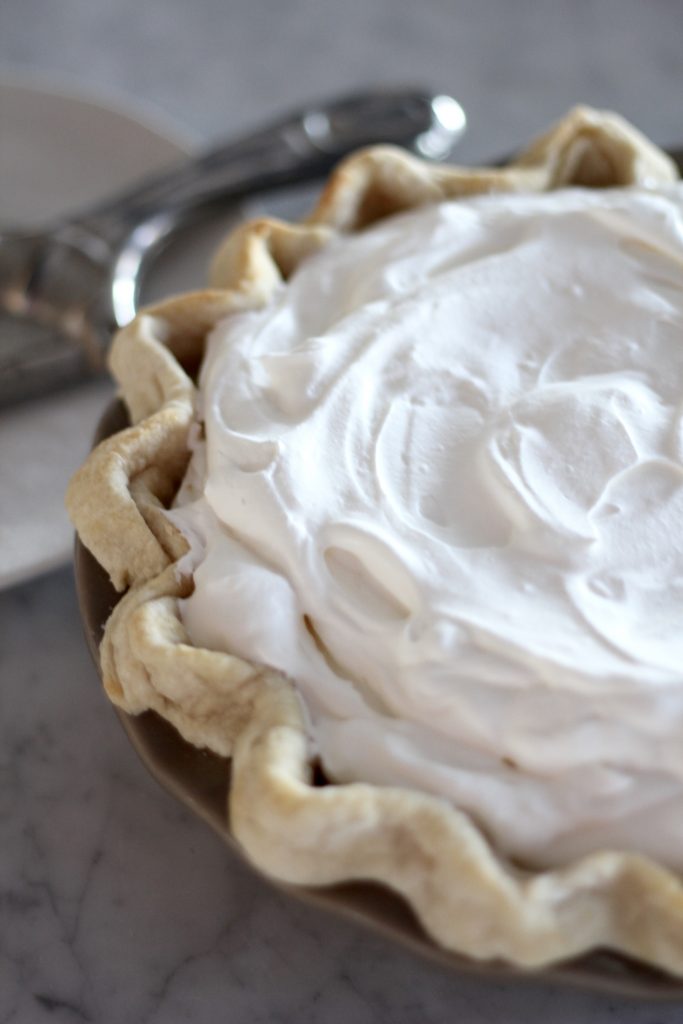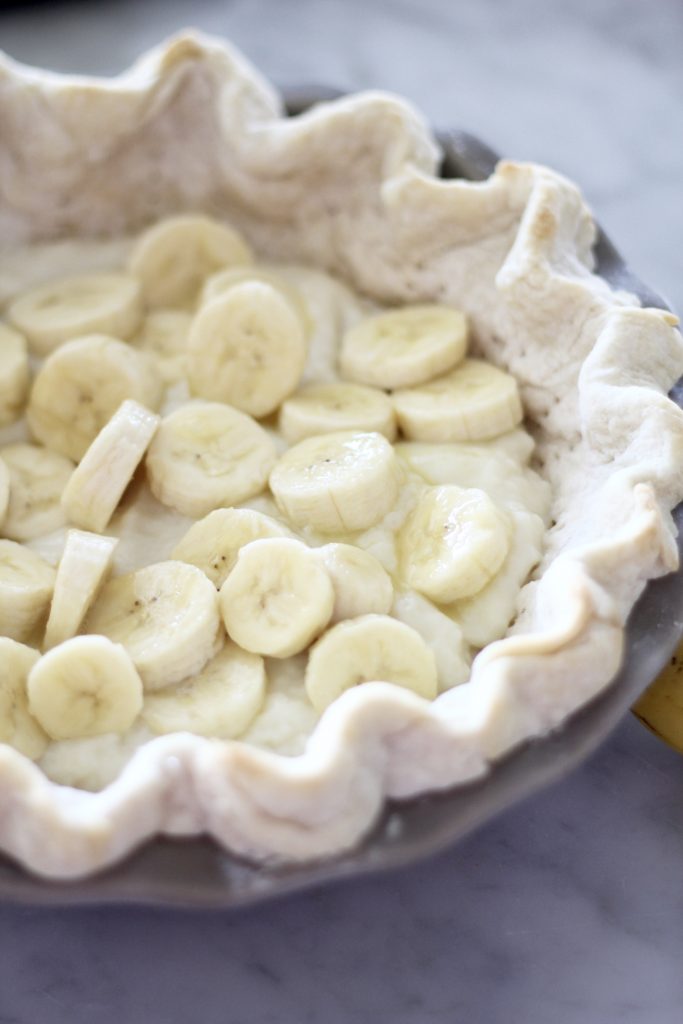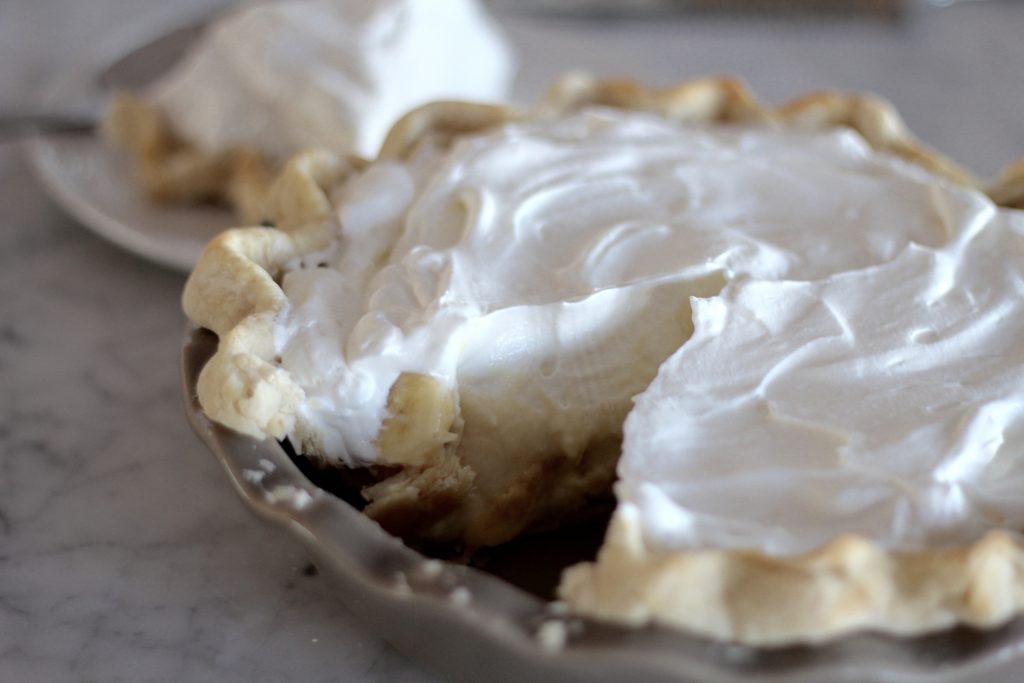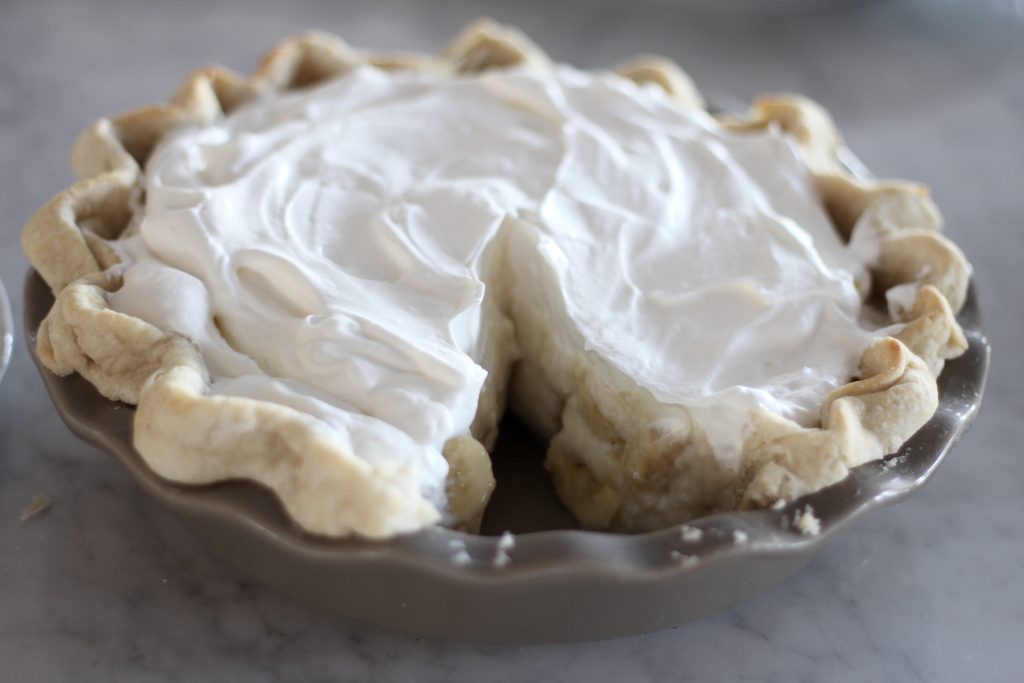 How do you feel about Banana Cream Pie? I'm fairly particular about my Banana Cream Pie. Here are the rules (for me). The bananas have to be firm. Slightly underripe. Home made custard is a must (vanilla, not banana flavored custard). Cream? Fresh whipped cream on top is a necessity!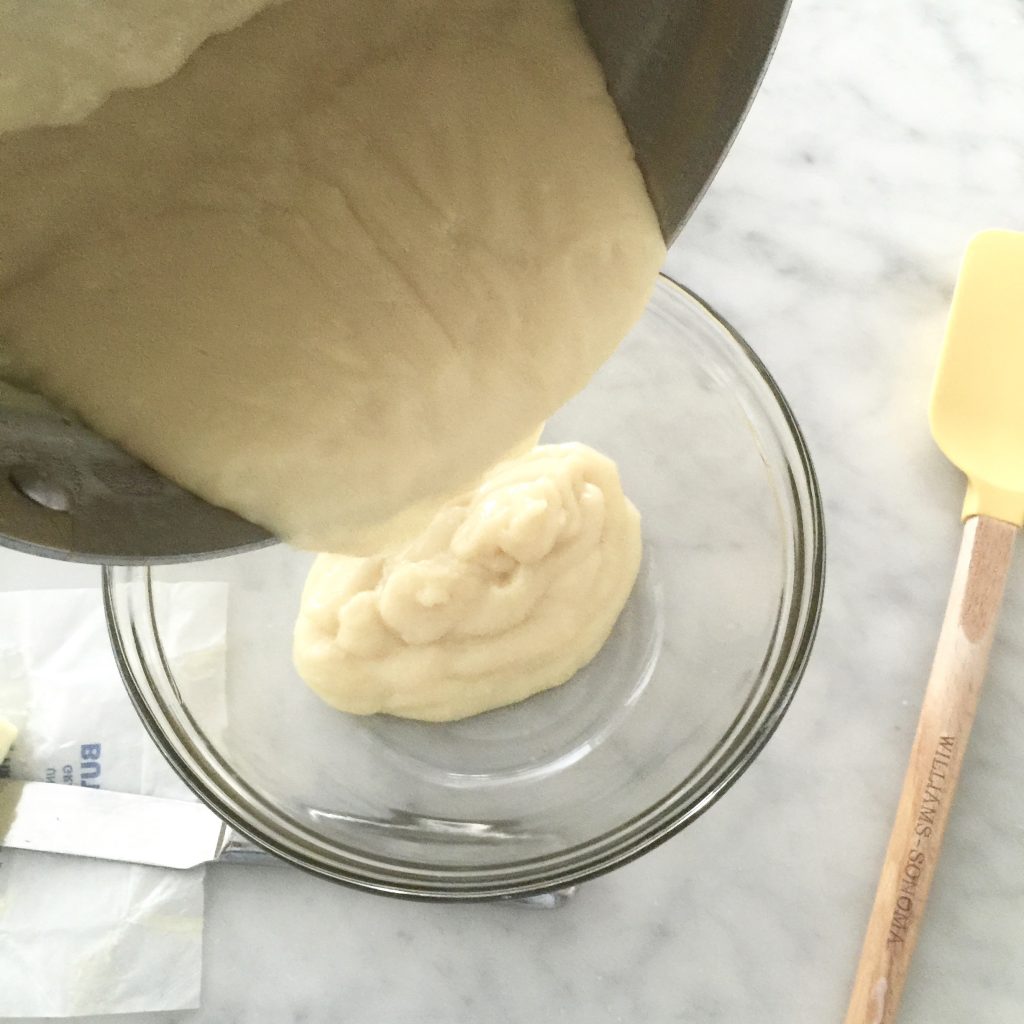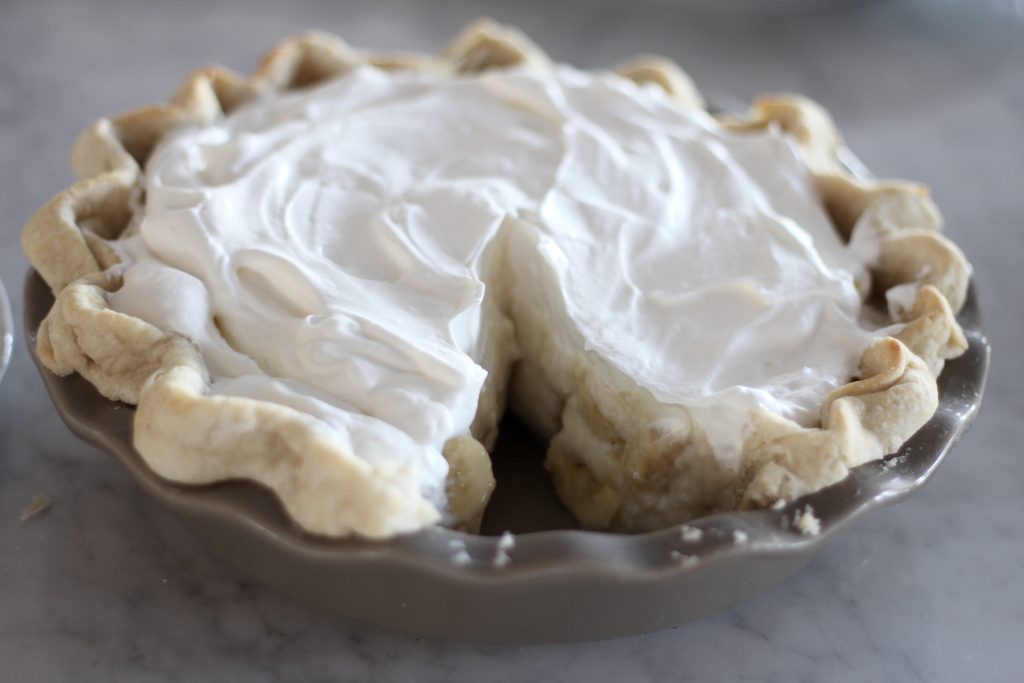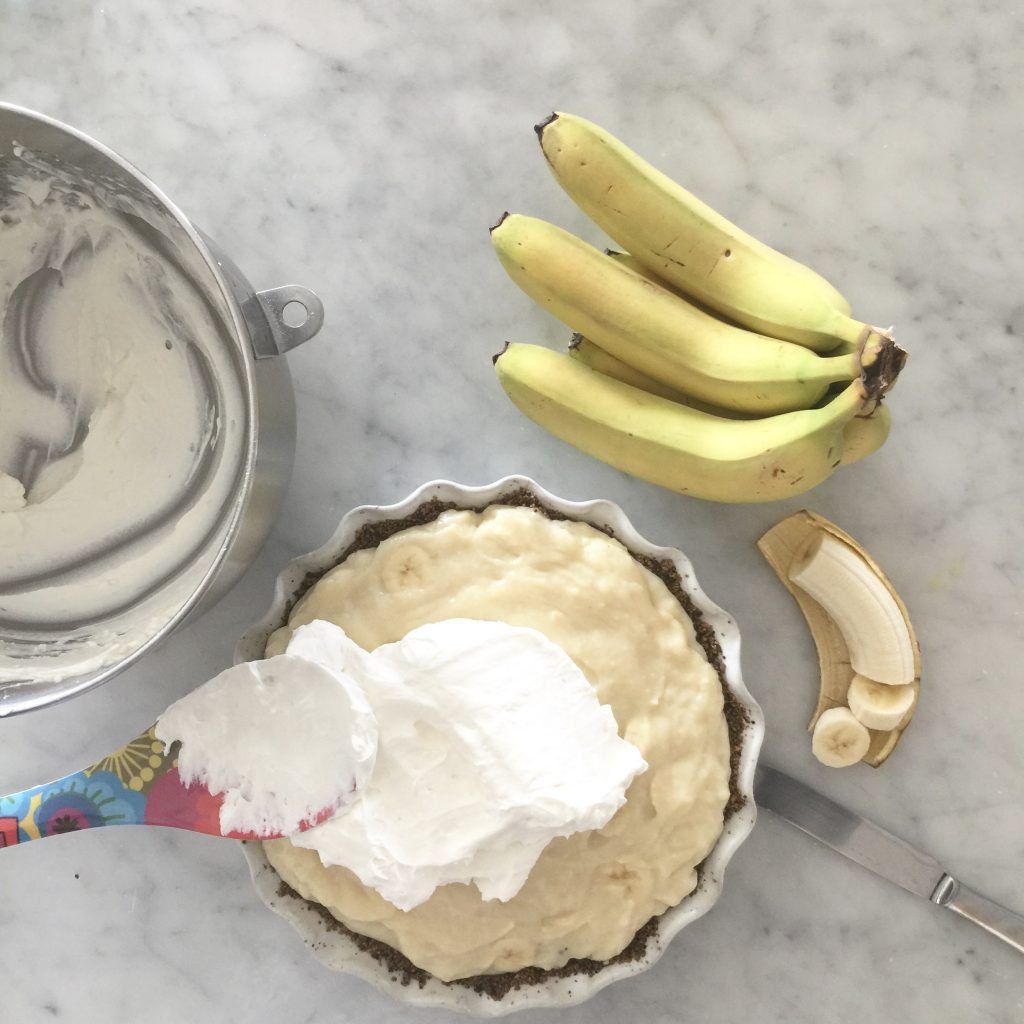 For years, I've searched for and worked on the perfect recipe. A recipe that solves the brown banana issue, includes homemade custard that fills the pie plate (not a skimpy layer of custard), and holds its shape somewhat when the pie is cut (without being too gelatinous).  Finally, after years of making custard fillings that were never just right and lots of trial and error. And error. And error. I'm happy to say this recipe is banana cream pie perfection!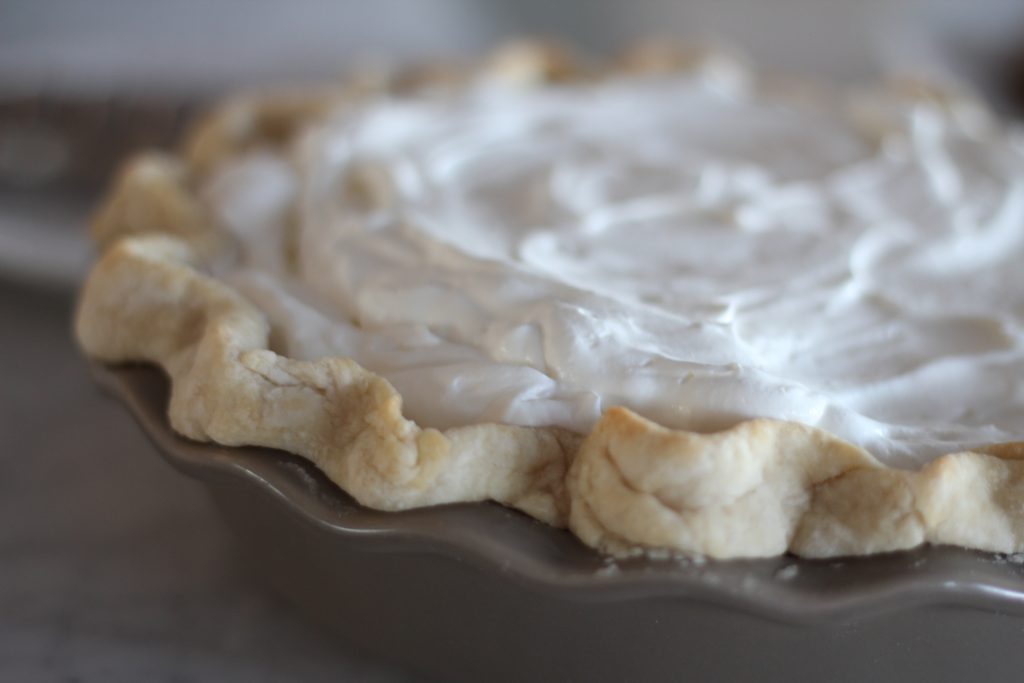 Can I just take a minute to talk to you about home made custard filling? A properly made custard is, in my opinion, a work of art. I can't paint or draw to save my life, but I can make a custard, which I believe is a lost art. Box mixes took the place of our grandmother's custard in the 70's.  After that time, most of us grew up with pudding mixed with milk to make pie fillings.  I, too, was guilty of this shortcut for many years.  Then, one day, I made a custard filling from scratch. Oh my. Once you've cooked a home made custard, it's difficult to go back. I promise it's worth the time. I'm not going to lie to you, it's  a process. And it may take a few shots at custard-making to get it right. But again, totally worth the time. Pinkie promise. Oh and the imperfect batches? Your kids and husband will gladly eat it.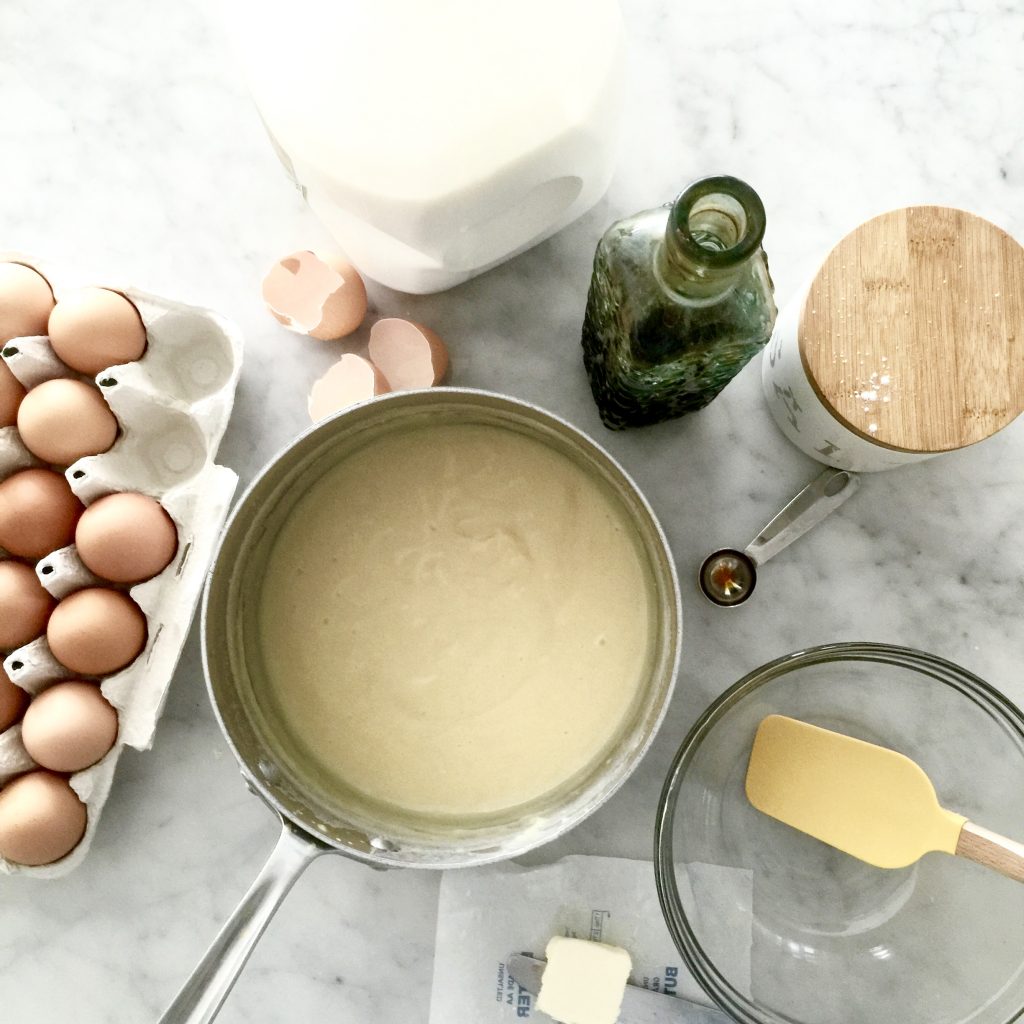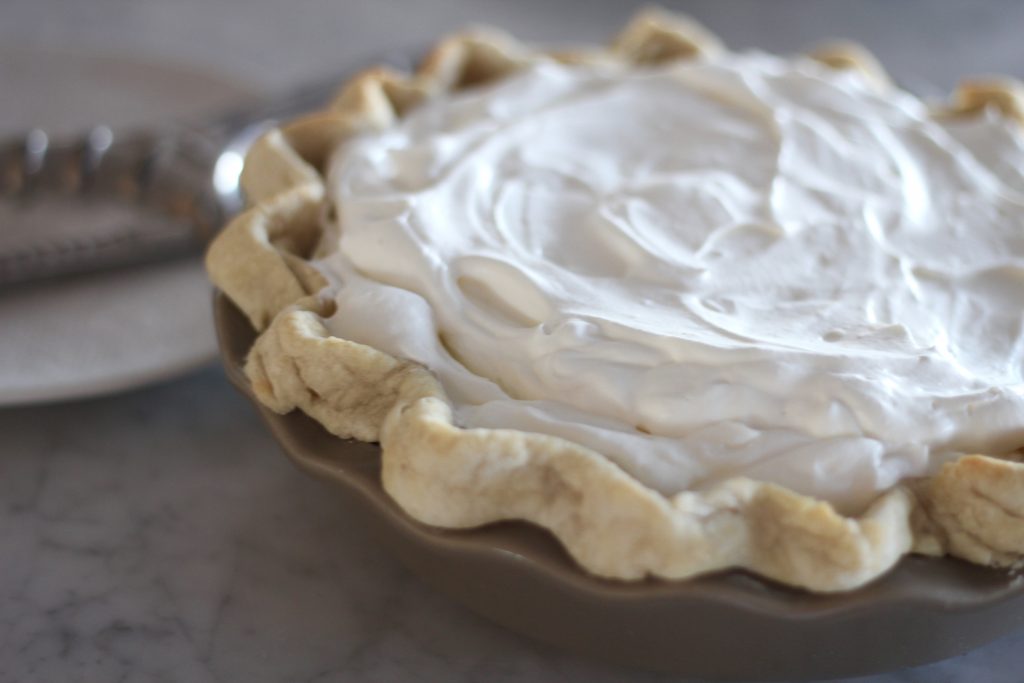 Now that I've born testimony of the lost art of making custard from scratch,  I'll tell you about my favorite crust recipes for banana cream pie-  
single pie crust
 which you will need to blind bake or 
chocolate graham crust
.  Both are delicious. I love the chocolate graham crust with the vanilla custard filling. If you're a beginner in the kitchen, you may want to try this crust. It's simple and is absolutely delicious. The chocolate graham recipe is enough for two crusts, make one and freeze the other. The crust freezes well and you'll have another on hand to take out and fill with ice cream and hot fudge for a mud pie.
Do not be discouraged by the length of the recipe!  In all, you're probably taking about 1 hour of active cooking ( including the making of the pie crust) cooling and baking time are additional. It's not a 30 minutes recipe, but the reward is a knock your socks off dessert that your family will love. The downside? They'll ask for it over and over again.
That, my friends,  is a nice problem to have.
Happy Pi Day!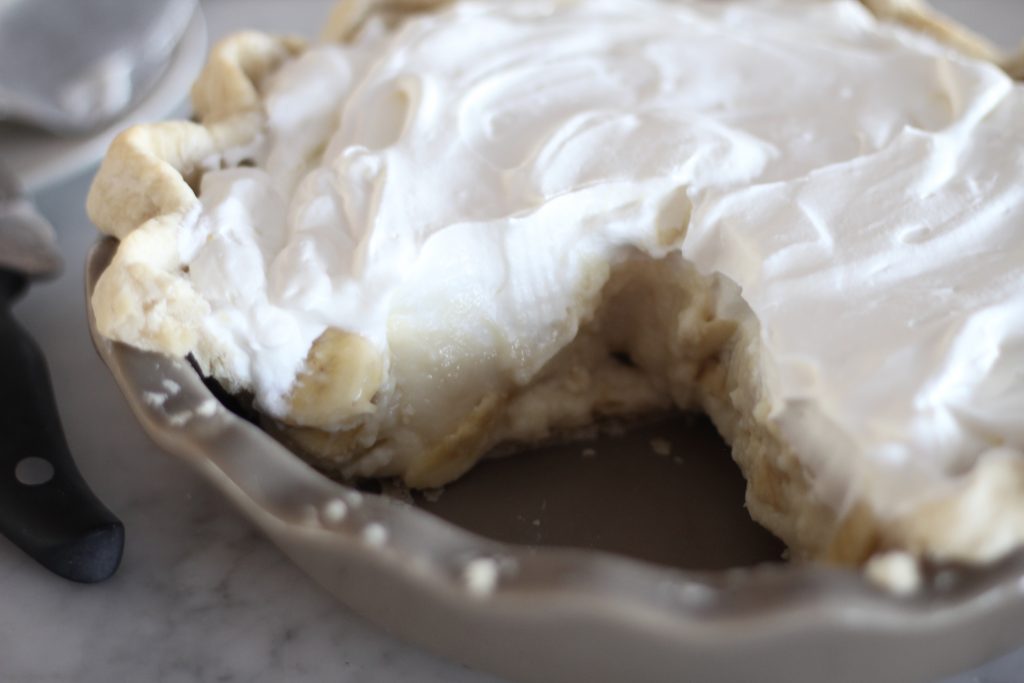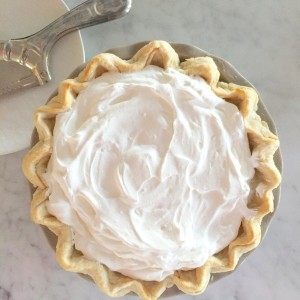 Better Than Mom's Banana Cream Pie
Ingredients
1

single pie crust

graham or traditional pastry crust (see post for recipe links)

2

firm bananas

slightly green peel

3

tablespoons

orange juice

1

single pie crust

see post for link

3

cups

whole milk

1 1/4

cups

granulated sugar

4

tablespoons

cornstarch

1/4

teaspoon

salt

2

large eggs

1

egg yolk

3

tablespoons

butter

cut into 3 pieces

1

tablespoon

vanilla extract

1-1 1/2

cups

heavy cream

2

tablespoons

powdered sugar
Instructions
Whisk eggs and yolk in a small bowl, set aside.

Place milk, sugar, cornstarch and salt in a heavy saucepan.

Mix together with a whisk.

Turn heat to medium high and place saucepan on heat.

Cook mixture for about 5 minutes, whisking while cooking to prevent milk and sugar from burning.

Let mixture come to a gentle boil while stirring.

After the mixture has cooked for about 5-7 minutes and has thickened, remove from heat. This may take up to 10 minutes.

Using a 1/4 cup measure, remove some of the cooked milk mixture and pour a stream of the cooked milk into the beaten eggs while mixing the eggs with a fork. Repeat about 3 times so 3/4 cup of cooked milk is mixed into the eggs.

After the eggs have been tempered*, add the egg mixture to the hot milk mixture in the saucepan. Whisk until all milk mixture and eggs are incorporated.

Place the saucepan with the custard back on the stove and cook over medium heat until the mixture reaches a gentle boil again. Cook for about 2 minutes while whisking.

Remove from heat.

Add the butter and vanilla to the custard.

Pour the mixture into a bowl and press a piece of plastic wrap onto the custard to prevent a film from forming on the top of the custard.

Place in refrigerator and let cool completely for about 1 hour.

After the custard has cooled, slice the bananas and place in a small bowl with 3 tablespoons orange juice. Toss the bananas and juice. Set aside in refrigerator.

Whip the heavy cream until peaks form, then beat in powdered sugar, set aside.

Fill the cooked and cooled pie shell with half of the cooled custard.

Drain the juice from the bananas and place the bananas over the layer of custard in the pie crust.

Spoon the remaining custard over the bananas and top with the whipped cream.

Place in refrigerator, uncovered for at least 4- 6 hours.

Best served on same day the crust is filled.
Recipe Notes
-Make sure to add the cornstarch to the pan of milk, sugar and salt while the milk is cold. If you try to add the cornstarch directly to the milk after it has been heated, the cornstarch will form lumps in the milk mixture.
-To temper the eggs is to add the hot liquid from the custard to the beaten eggs a little at a time in a slow stream. If you were to add the eggs directly to the hot custard, the eggs would curdle and your custard would be dotted with small pieces of scrambled egg. Slowly adding a bit of the hot custard to the egg will avoid issues with the egg cooking too quickly. When the custard has been added to the eggs slowly, it is safe to add the egg mixture back to the pan of warm custard and continue cooking.
-Try to buy bananas that are firm and slightly green to avoid dark spots or centers in the fruit.