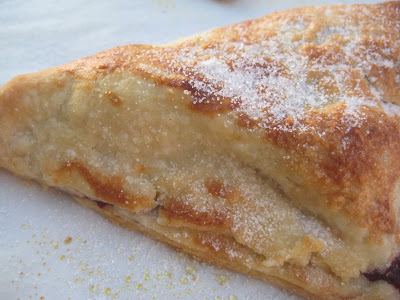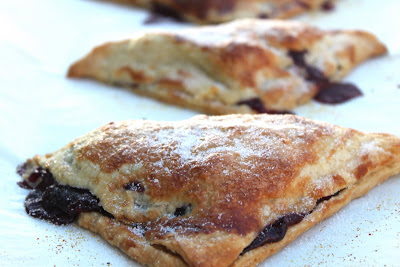 For the past several summers, I have purchased a flat or two of fresh blackberries from my dear friend Emily. I've never eaten blackberries sweeter than Emily's. I posted a Blackberry Slump that was out of this world a couple of years back. Check it out
here
. So this year, the blackberries ripened a little late in the season, and harvest time didn't coincide with free time for me, so no fresh blackberries. Luckily, I still had a few packages frozen from last year. I wondered if they would work in this recipe, or if they would be too watery (after being frozen and thawed). All I can say is this: These Blackberry Hand Pies were so, so delish. I mean REALLY so yummy. You could use store bought pie crust 🙁 if you don't want to make your own. Or if you fear making your own. We are going to have a talk about this soon.
Conquering fears.
Stepping outside the box.
Maybe a little one-on-one time.
You and me.
Baking.
My kitchen.
Think about it.
Oh- back to the Hand Pies. I can't think of a better way to start the week. I know I say this all of the time, but really, you're going to love this.
Promise 🙂
Bonus…you might even get to meet Sara and Jeni. And their lovely mom.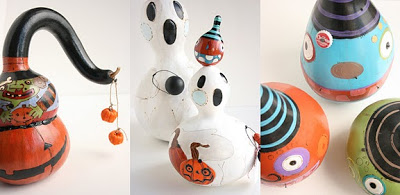 Blackberry Hand Pies
adapted from Gourmet -August 2006
Ingredients
2

cups

blackberries

3/4 pound

1

large apple

peeled and coarsely grated ( I used a Rome Beauty)

2

tablespoons

plus 1 teaspoon flour

1/4

teaspoon

cinnamon

8

tablespoons

sugar

Pastry dough for a double-crust pie- your own or see recipe below

1

egg & 1 tablespoon milk

2

tablespoons

sugar for topping pastries

granulated or coarse

Parchment paper
Pie Crust:
2

cups

flour

1

teaspoon

salt

1

cup

shortening

½

cup

very cold water
Instructions
Cook blackberries, apple, flour, cinnamon and 8 tablespoons sugar in a 2-quart heavy saucepan over moderate heat, stirring frequently, until mixture just boils and is thickened, about 5 minutes. Transfer to a shallow bowl to cool.

Put oven racks in upper and lower thirds of oven and preheat oven to 400°F. Line baking sheets with parchment.

Roll out half of dough 1/4 inch thick on a lightly floured surface with a lightly floured rolling pin into a rectangle, then trim into four 5-inch squares. Place about 1/4 cup of fruit filling in center of 1 square. Moisten edges of square with milk and fold into a triangle, pressing edges to seal. Transfer to a lined baking sheet and press tines of a fork around edges of triangle, or just pinch together with finger tip. Make 4 more triangles in same manner, arranging them 1 inch apart on baking sheet. Repeat with remaining dough and filling, re rolling scraps together if needed.

Brush triangles with milk-egg mixture and sprinkle with remaining 2 tablespoons sugar. Bake, switching position of pans halfway through baking, until pies are golden, about 25 minutes total. Transfer pies to racks to cool.

Mix flour and salt. Cut in shortening with pastry blender. Add water. Stir with fork until flour is absorbed and ball forms. Add more water if needed. Flour surface and rolling pin well. Follow directions above for rolling out.

If you want to read the whole original post, or Pie Crust 101 click here.
Recipe Notes
-I found that using frozen berries straight from the package worked well. I thawed the package for about 1 hour before using. The berries were still partially frozen when I threw them into the saucepan with the sugar and other filling ingredients. -The original recipe calls for a Golden Delicious apple. I think almost any type of apple would work. A Granny Smith may be too tart for this recipe.
– I think a little almond flavoring in the filling after cooking on the stove would be wonderful. About 1/2 teaspoon.