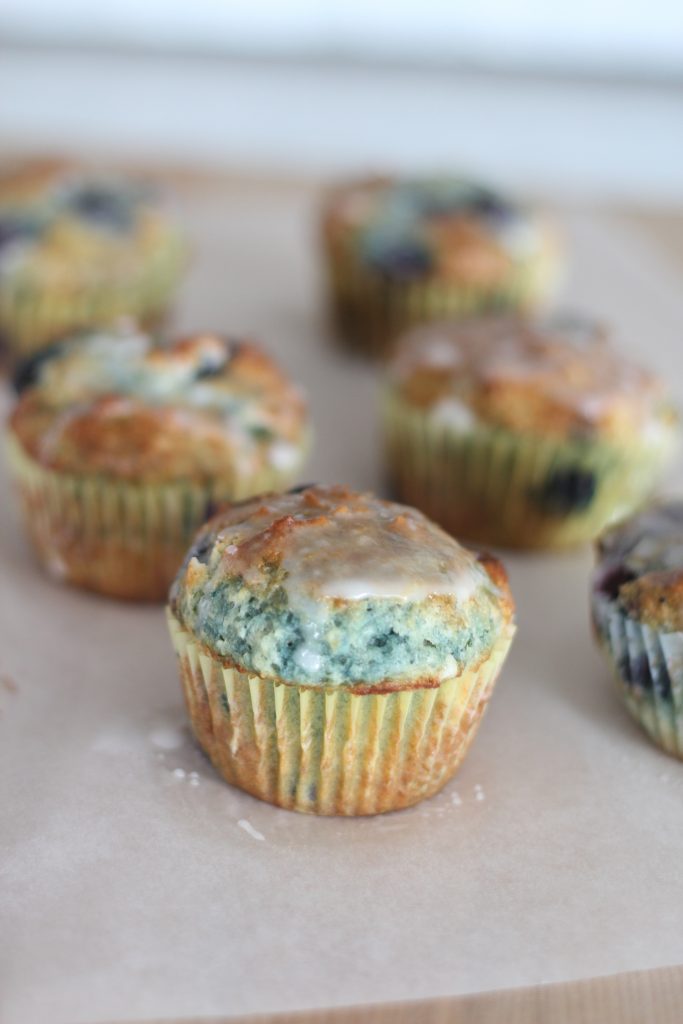 There are some ingredients that were MFEO. You've seen Sleepless in Seattle, right? Blueberries and lemon were meant to be together. This muffin makes the most of that MFEO couple and has zest in the muffin as well as fresh lemon juice in the glaze. You won't find a muffin that says SPRING more than Blueberry and Lemon Zest Muffins with Fresh Lemon Glaze.
You remember Spring. Our friend. The one who shows it's lovely face soon…
When I was growing up, my mom always made muffins out of the box, probably because she didn't know that homemade muffins were so easy to make and tasted way way way better than the box mixes…
Live and learn friends, live and learn. If you've never made muffins from scratch, this is your lucky day! Muffins are one of the most simple recipes to make if you are a beginner cook. You just have to remember a few simple tips:
Don't ever mix muffins with a mixer, get out a big bowl, fork and a large spoon or spatula.
Most muffin recipes can be made in one bowl, place the dry ingredients in first, then make a well in the center of the bowl and place the wet ingredients in the center of the well. Meaning, push the dry ingredients toward the outside of the bowl, as you would if you were playing in the sand and digging a hole in the sand.
After making the well, pour the wet ingredients into the center or well of the bowl. Mix with a fork. You can also do this in a separate bowl if that is easier for you.
Gently mix or fold the wet and dry ingredients together, just until the dry ingredients are no longer visible. There will be lumps in the batter. Fold the fruit into the batter, in this case the blueberries.
Perfect! Time to scoop and bake.
It's all about technique. Homemade doesn't have to be complicated. I made these for a Sunday morning meeting last month- just a few minutes before the meeting started. They're so simple and the results are…well, yes, they taste as good as they look. I promise you're going to love these muffins.