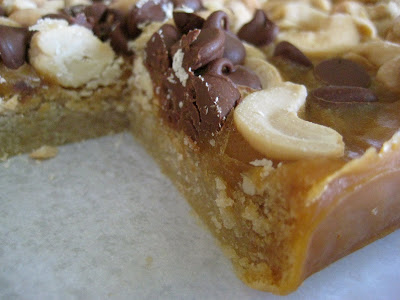 Brookie, my adventurous 19 year old, who spent the summer in West Yellowstone working, left last night for China. She will volunteer for four months as an English student teacher. "Are you worried about her?" everyone asks. Not worried. Just hopeful and prayerful she will have a great experience and be safe!
A year ago, when she moved away and started school, I thought- I'm SO sad. What am I going to do now that I am the only female living in this house (whiner, I know). When we started having kids 25 years ago, I never anticipated that some day -they would eventually grow up and move out. I've spent years taking care of kids. That's been my primary job, and I have loved (most of) it. Twenty five years – by the time Jake graduates- 31 years of being a MOM with kids at home or in school. I remember once when we were eating out – Corrine was about 8, Brooke 2 and Stephen still a baby. Stephen started projectile vomiting (because I had fed him a few too many bottles) while sitting in his carrier, Brooke started flinging food across the restaurant, Grant was trying to contain the food flinging to a reasonable distance around our table, and Corrine sat there pretending to not be a part of our family. A little old lady walked by, smiled sweetly and said "I have been watching your cute little family. Enjoy these days dear! These are the BEST days of your life!!!" I remember thinking if these are the best days, please Heavenly Father- take me NOW. I never thought that period in time would end. But it did. And we all survived. That was 15 years ago. Here we are with two kids left at home – a 17 and 13 year old. How time flies! Last year, I thought and prayed all summer that I wouldn't fall apart when Brooke left home. What would I do with both of my girls gone? Corrine suggested I start a cooking blog. She set it up for me, and the rest is history. It became my therapy. Thanks Corriney.
I ordered this book a couple of months back, because I wanted to join an on-line baking club. Trouble was, they were already filled with bakers. So, I decided to try out the recipes on my own. The baking club takes a recipe a week, and makes something out of the book. Kind of like Julie in "Julie and Julia". Only not at a maniac pace. BTW – How did you like that movie? I loved it. Love Julia Child. LOVED these Cashew Bars.
Do you ever crave sweet and salty together? If you're a girl, I know you said yes. If you love sweet and salty- you will absolutely go bonkers for these treats. If you are sad that your life is changing in one way or another, and you have no control over the changes, get out your pans and bake. Guaranteed happiness.
Really?
Guaranteed?
Every time I take a treat to a friend or family it brings a smile to their face, and mine too. Yes, I would call that a guarantee.
Butterscotch Cashew Bars
Ingredients
1/2

pound

2 sticks unsalted butter, softened

1

cup

firmly packed light brown sugar

1 1/4

teaspoons

kosher salt

2 1/2

cups

flour

11

oz

butterscotch chips

3/4

cup

light corn syrup

1

tablespoon

plus 1 teaspoon water

2-3

cups

roasted salted whole cashews

enough to generously cover the top of bars

1-2

cups

chocolate chips

if using
Instructions
Position rack in center of oven. Preheat oven to 350 degrees. Spray a 9×13 pan with PAM. Line the pan with parchment paper or foil. Spray the paper or foil lightly with PAM.

Cream the butter, brown sugar and salt on medium speed in a mixer with a paddle attachment for 1 to 1 1/2 minutes. Decrease the speed to low, add flour and mix just until combined. Do not over mix.

Press the dough lightly and evenly onto the bottom of the prepared pan and poke holes all over with a fork. Bake for 35 to 40 minutes, or until the crust turns a golden color. Remove to a wire rack and cool.

Meanwhile, in a large heavy bottomed saucepan over low heat, stir together the butterscotch chips, corn syrup and water. Heat, stirring together until the mixture comes to a simmer and the chips are melted. Remove from the heat and pour the mixture evenly over the pre-baked crust.

Sprinkle the cashews over the butterscotch caramel and return the pan to the oven for 5 minutes. Remove to a wire rack and cool completely. If using chocolate chips, sprinkle on chocolate after removing bars from oven, but before completely cooled.

Use a sharp knife to loosen the edges and lift the bars out of the pan. If this is difficult, pop the pan into a 300 degree oven for a few minutes to warm the butterscotch slightly, and the bars will release more easily.
Recipe Notes
– I used Kirkland (Costco) brand salted cashews.