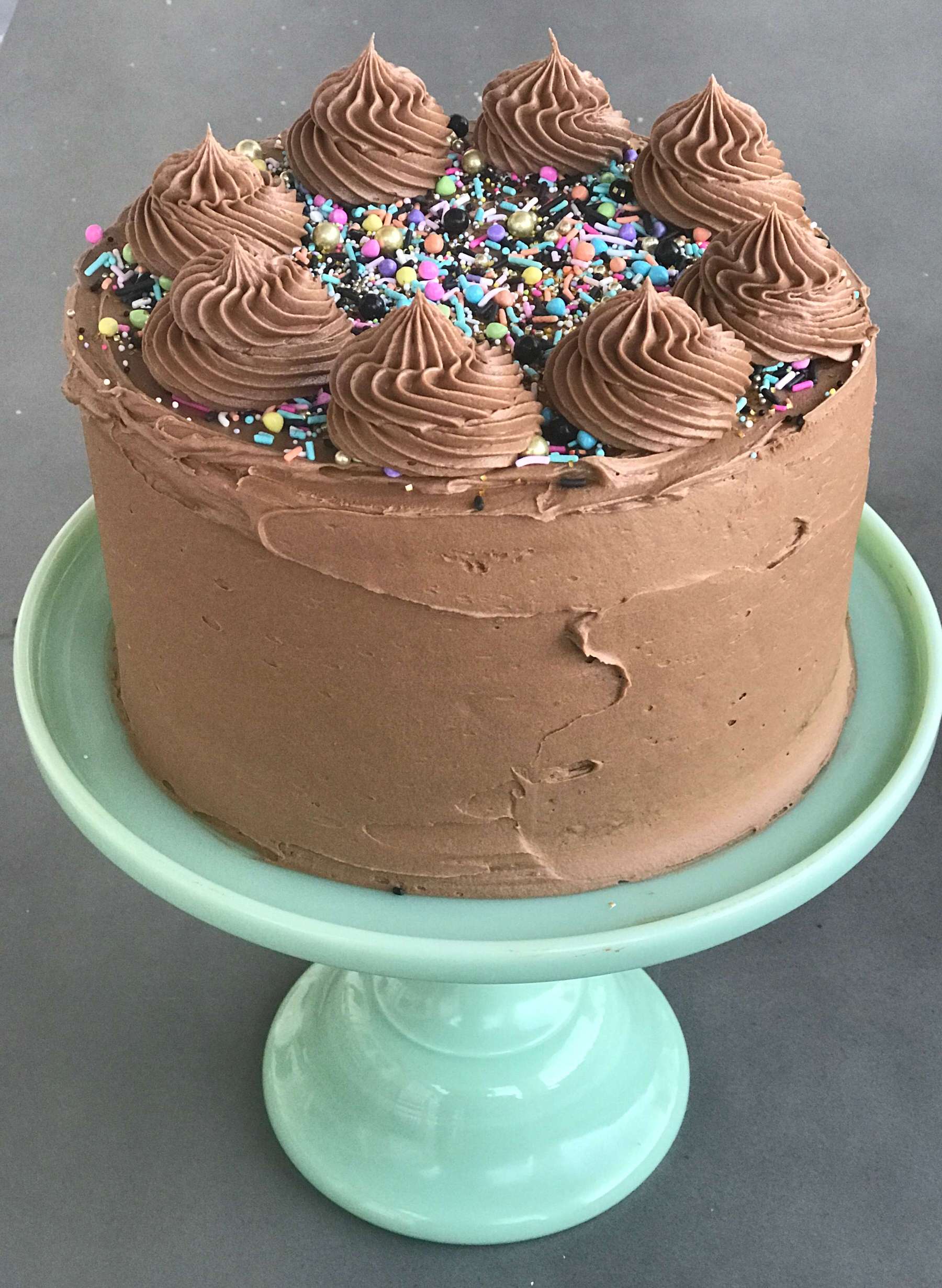 Chocolate Buttercream Frosting is an essential recipe for every cook! I've been making this easy chocolate buttercream frosting for years. It's my go-to recipe for frosting layer cakes, sheet pan cakes and 9×13 cakes.

Growing up my mom purchased little boxes of frosting mix and added melted butter and milk to make frosting. I'm not sure why she used a box mix for frosting, but I'm sure it had something to do with not understanding how simple it is to make really delicious frosting from scratch!


This is my go-to make every single time Chocolate Buttercream Frosting recipe. I've been making it for so long I never use a recipe, just throw everything in the mixing bowl and in a few minutes, one big bowl of creamy, smooth chocolate frosting appears. If you have a stand mixer, making Chocolate Buttercream Frosting is substantially easier, but not necessary. I highly recommend using a stand mixer or a hand held mixer, but Chocolate Buttercream Frosting can also be made using a little muscle power and a sturdy wood spoon! If you do have to make the frosting without the aid of an electric device, soften the butter to room temperature for a few hours before making, or cut into tablespoons size pieces and microwave for about 15 seconds, or until soft in a bowl, then proceed with recipe as directed!

I use this Chocolate Buttercream Frosting on everything from cake to cupcakes, brownies, cookies and even just to make sandwiches with graham crackers at times! It keeps for days in the fridge if you need to make it ahead of time. I haven't tried freezing, so I'm not sure how well it freezes? Whenever I make a cake and have a bit of leftover frosting, I use it to spread on a graham cracker and then refrigerate the frosted grahams for a semi homemade treat. Kids love this!

If you're going to frost a cake and want to make a decorative topping, double this recipe so you'll have plenty of frosting to pipe onto the cake! Otherwise, one recipe will work perfectly for a 9×13, a double layer 8 or 9 inch cake, one sheet pan cake or about 30 cupcakes. Hope you love our favorite Chocolate Buttercream Frosting and it becomes your go-to frosting as well!