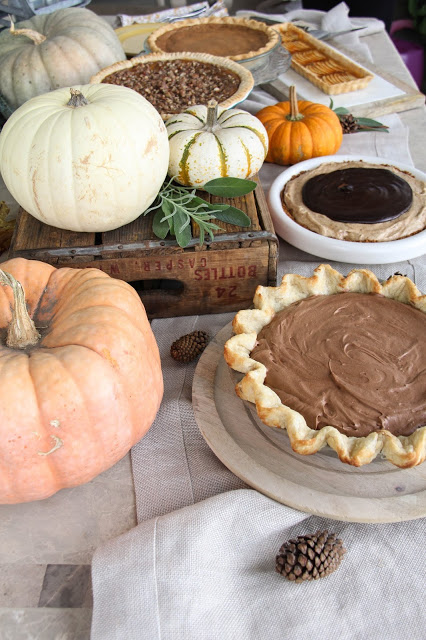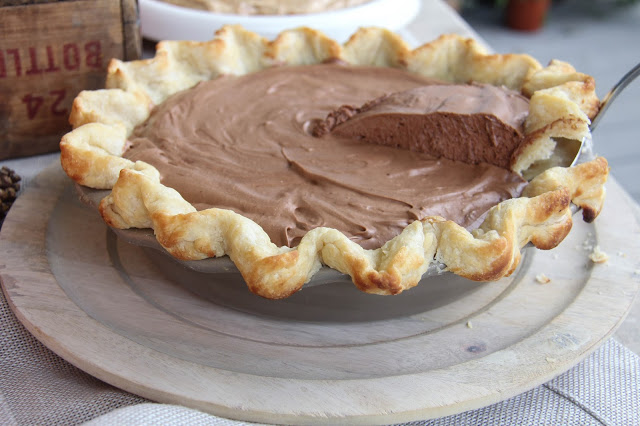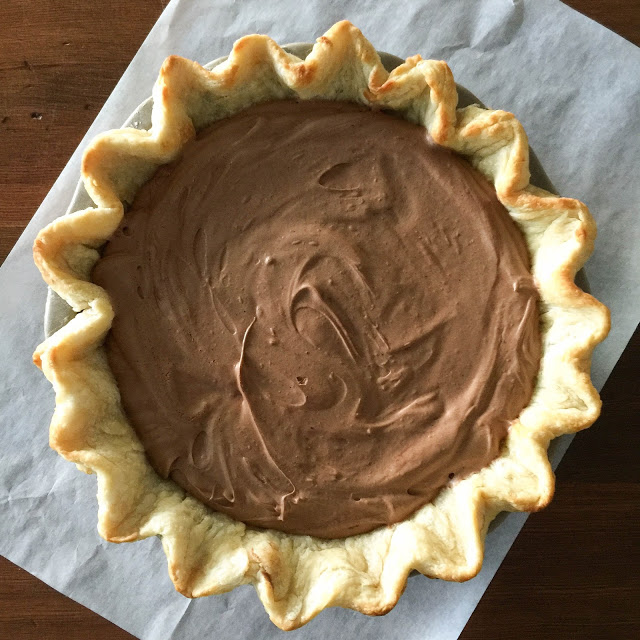 Gathering with my
Harmons
blogger friends is always a treat. It's especially wonderful when we gather to share dishes we have made. A few weeks ago, we prepared pies and Christmas brunch to get us in the holiday spirit! I'm so excited to share a new recipe with you for the most simple Chocolate Silk Pie you will ever make, along with four other amazing recipes for your Thanksgiving lineup!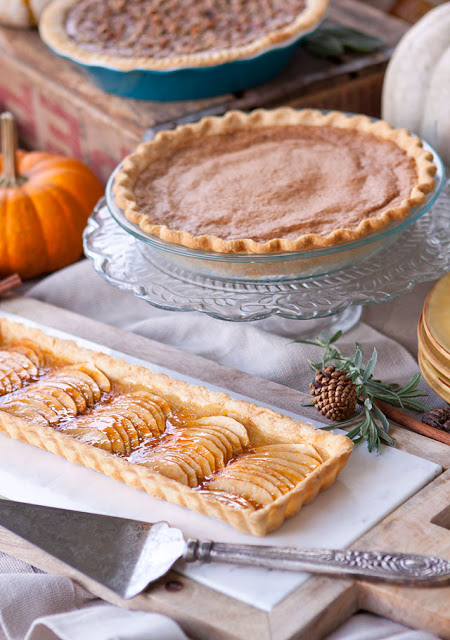 I cannot think of a better way to start the month of November than with P I E.
You know how I feel about pie.
Pie is love, in my book. You can imagine how I felt when we gathered and all brought a pie to share.
Let's just say it was a love fest.
Here are the links to all of the pies we enjoyed at our
Harmons
blogger
pie
love fest…
(thanks to Caroline from Armelle Blog for the next few photos!)
My new favorite chocolate pie is the pie I shared. It's the World's Best Chocolate Silk Pie.
Why the World's Best?
1. The flavor is amazing. Just enough chocolate to satisfy a chocolate lover.
2. Smooth and silky. Beating for a looooong time is the key.
3. No bake filling. Some will say, raw eggs? No thanks. If you're pregnant, wait till after you deliver to make this. But otherwise, I think a true chocolate silk pie means you'll be eating a few eggs, uncooked.
4. 5 ingredients. That alone is reason enough to make this pie.
5. Great beginner pie. All you have to do is beat together ingredients for filling. If you are unsure about making crust, crush up 3/4 package of Oreos in food processor with 4 tablespoons melted butter and a tablespoon of sugar, press into pie plate. Now you've got yourself The World's Best Chocolate Silk Pie in the World's Most Simple Chocolate Cookie Crust.
Congrats!
The World's Best Chocolate Silk Pie
Ingredients
Pie filing:
1

cup

butter at room temperature

1 1/2

cups

sugar

4

oz

unsweetened chocolate

melted in double boiler, then cooled

2

teaspoons

vanilla OR 1/2 teaspoon vanilla and 1 teaspoon almond flavoring

4

eggs
1- 9 inch baked pie shell:
Single Pie Crust

1

cup

flour

1/4

teaspoon

salt

1/2

cup

solid shortening

1/4

cup

cold water

Chocolate Graham Cookie Crust

2

cups

graham cracker cookie crumbs

1 1/2

cups

Oreo cookie crumbs

white centers removed

1/4

cup

granulated sugar

1

stick unsalted butter

melted
Instructions
Cream butter in a mixing bowl. If using a stand mixer, use a paddle attachment to cream the butter and sugar, then switch to a whisk attachment to add the remaining ingredients.

Gradually beat in the sugar with an electric mixer until light colored and well blended ( about 3 minutes).

Stir in the thoroughly cooled chocolate, and vanilla extract.

Add two eggs, beating 5 minutes on medium speed, then add the remaining two eggs, beat for 5 additional minutes.

Using a spatula, scrape the chocolate filling into a cooled, baked pie shell.

Refrigerate at least 4 hours before serving.

Garnish with fresh whipped cream, chocolate curls if desired.
For Pie Crust:
Cut shortening into flour and salt in medium size bowl, until the mixture resembles small pieces the size of peas. Add cold water all at once. Mix with a fork until dough starts to form into a ball, do not over mix. Add additional flour to the dough just until the dough is not sticky. Sprinkle flour out onto a flat surface. Roll the dough out and place in a 9 inch pie plate. Lightly press into the corners of the plate. Crimp the edges. Using a fork, pierce the sides and bottom of the pie dough. Refrigerate crust for 30 minutes. Meanwhile, place oven rack on bottom third of oven and turn oven to 500 degrees.

Bake for 8-10 minutes or until golden. Let cool completely before cooling.
For Oreo Crust:
Preheat oven to 375 degrees

In the bowl of a food processor or blender, process the graham crackers and Oreos to make crumbs.

In a bowl mix together the cookie crumbs, sugar and butter with your hands. Press the mixture evenly into a 9-inch pie pan. (It will seem like an excessive amount of crumbs, but it will compress down quite a bit with pressure.) Cover the crust with plastic wrap and top with another 9-inch pan, pressing quite firmly to make a smooth surface. Bake the crust for 15 minutes.

Remove the crust from the oven and let cool completely before filling.
Recipe Notes
Tips:-Make the crust the day before or earlier in the day so the crust has time to cool completely before filling. You may also refrigerate the crust after cooking to help the crust cool more quickly.-You must have a mixer to make this. Preferably a stand mixer, or a person willing to stand and hold the mixer for a long time.-The pie filling recipe requires following the directions very carefully. It is very important the butter is at room temperature (not melted) , or it will not beat up properly. Also, it is very important the eggs are beaten for 5 minutes after each addition for a total of 10 minutes.-You may use a single baked pie shell or a cookie crust shell. I have included recipes for two of my favorites below. Make sure to let the crust cool completely before filling!-This pie is best when made the day before serving or early in the day to allow it to set up properly.
I used an Emile Henry Pie Plate for this pie.