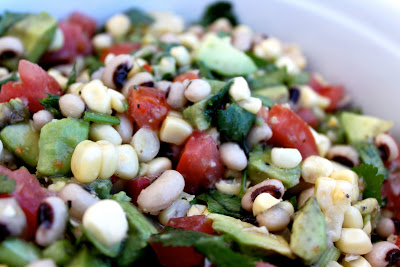 Last week, we spent 4 days with 380 kids (age 14-18) and adults (acting as Ma's and Pa's and support crew) on the plains just outside of Evanston Wy-O. Dressed in pioneer garb- bonnets, hats, long skirts, aprons, pantaloons, suspenders, cowboy hats, etc. No cell phones, computers, ipods or electronic games. Kids pulling handcarts in the rain, wind and sun. We loved – cookouts, singing around campfires, sleeping in tents and the aroma in the lovely green port a potties.
All willing participants. Why? If you are from our part of the country, you are familiar with this seemingly odd ritual, which occurs about once every 4 years. If you aren't from here, here's a quickie version of why we do this:
When early Latter-day Saints longed to gather in the West from 1847 to 1860, handcarts
were a means of helping them on their journey. Today, youth and adults seek to grasp the
spirit of faith, courage and determination these pioneers represented. Youth and leaders dress in pioneer clothing, divide into trek families of 8-12 people and pull handcarts on and off dirt roads for about 20-25 miles. Some pull handcarts over the original pioneer trail; others pull handcarts on land in their areas. No matter where they are, all who participate open themselves to having their hearts touched by the pioneers' sacrifices and testimonies of the Savior.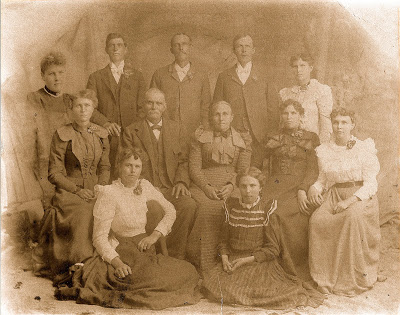 A pic of Joseph (my great great Grandpa) and Caroline Thompson Black (GG Gran), and their little family 🙂 Joseph is the son of William and Jane Black. Joseph walked all the way from Nauvoo, IL to the Salt Lake Valley as a young boy in 1849.
Anywho. Amazing experience. My love and connection to my Great-Great-Great Grandmother Jane Johnston Black, and her husband William Black were re-affirmed, as I walked and thought of the sacrifices they made when they crossed the plains in the same area. Faith? Leaving their worldly possessions and extended family in Ireland, England and later Illinois to trek West. I've never had to exercise faith to that degree. Three nights of camping and I'm ready to be home in bed.
I'm going on and on about trekking, and almost forgot about the food. We did have some awesome food on the trail. Here are a few pics. I'm pretty sure the pioneers ate what we ate. Ahhhm. sure they did.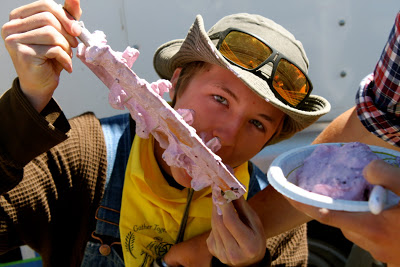 My cute friend Mary Jane brought ingredients to make ice cream on the trail.
This boy was the lucky recipient of the dasher.
Laurie's Roasted Rosemary Potatoes
Barbecued Chicken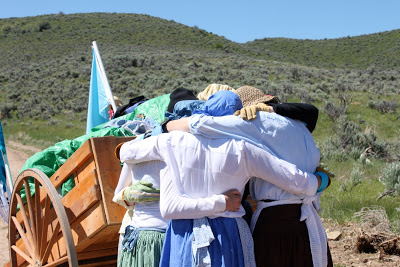 Cowboy Salsa
Ingredients
1

pkg zesty Italian dressing

mix as directed: 1/4 c vinegar, 3 T water, 1/2 c oil

3

ears of corn

cooked, cooled and cut of the cob

or

1

can white corn

drained

1

can black-eyed peas

drained*

2

avocados

diced

3

Roma tomatoes

diced

1/2

c

green onions

chopped

1/2

c

fresh cilantro

chopped

2

limes

juiced
Instructions
Mix Italian dressing as directed on package in a large bowl using a wire whisk. Add all other ingredients and stir gently until combined. Cover and refrigerate. Best made the day before, flavor increases over time.
Recipe Notes
Really yummy with fresh corn, in season now.
– I was unable to find canned black eyed peas so I soaked and cooked dried black eyed peas, according to directions on back of package. Use about 2 cups (after cooking). You need to start this step the day before. I'm sure canned black beans (rinsed and drained) would be a good sub.