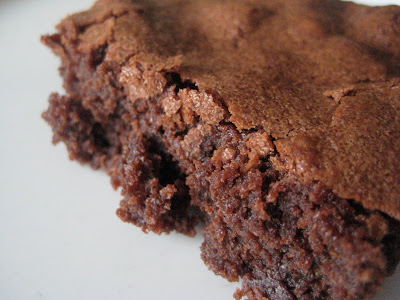 When we moved here in 1994, Stephen was 2 years old. Last week, he graduated from Bountiful High, "Home of the Braves".
The kids at BHS are an amazing bunch. Each time we have a child graduate, I am filled with gratitude for the blessings we enjoy. For one – living in a community among people of different backgrounds and faiths with a common thread of love for families. Love these kids. Stephen's close friends are kids he has gone to school and church with since he was 2. They have been in scouting and earned their Eagle awards together. Hiked, fished, camped, sang in choirs, served others, played baseball, soccer, football and basketball together. We love all of their parents and they are among our closest friends. We take care of each other's kids and love and teach them like they are our own. Yeah, I know you are thinking, really? Yes, really. I couldn't ask for a better group of friends for my son.
It's a love fest.
Serious blessings.
Now I'm teary…and I am not a cryer.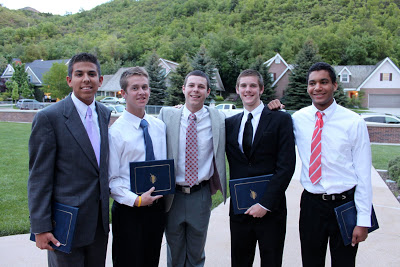 Steve, Spence, Benny, Mikey, & K.O. at Seminary Graduation
My friend Laurie (aka
Amazing Chocolate Cake
Laurie ) made NINE, yes NINE jelly roll pans of brownies she named "Graduation Brownies". She was in charge of making treats at our
Seminary
graduation last week. My all time favorite brownie is
Cooks Illustrated "Classic Brownie"
. Laurie took that recipe, combined it with one of her own favorites, and came up with "Graduation Brownies". Often, I have friends call and ask for a brownie recipe that can be baked in a standard (12x17x1 inch) half sheet or jelly roll pan. Up until now, I've always doubled a 9×13 recipe, but it was never just right. Laurie tweaked this recipe until it was perfect (wow, surprising)! Tried this recipe last weekend – it's a keeper. Absolutely delish. Every moist crumb disappeared.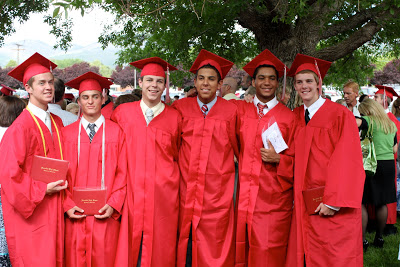 a few of my faves: Spence, Dan, Benny, Steve, Kelon and Mikey
Oh, to all of my favorite 2010 graduates- Motherly advice I know you want 🙂
Remember who you are.
Work hard.
Pray.
Pray.
Pray.
Listen.
Be kind.
Don't forget to come back for cookies (and brownies).
Love you,
Si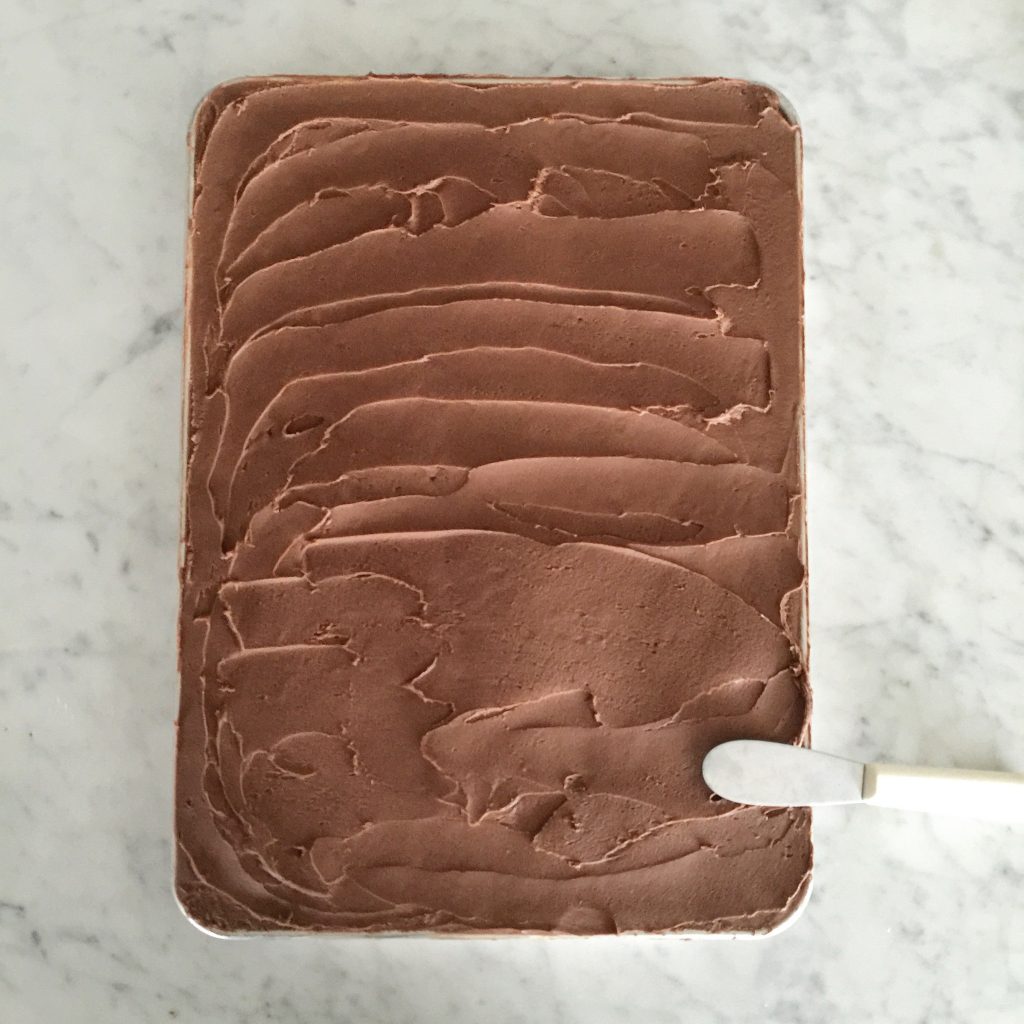 Graduation Brownies
Ingredients
1/2

cup

cocoa

unsweetened

4

squares

1 oz. each unsweetened baking chocolate

4

sticks unsalted butter

1 lb

4

cups

sugar

8

large eggs

1

tablespoon

vanilla

1

teaspoon

baking powder

1

teaspoon

salt

2 ½

cups

cake flour

all purpose flour also works
Instructions
Preheat oven to 325° place rack in middle of oven

Generously spray a large cookie sheet (jelly roll pan) with cooking spray

Melt butter, baking chocolate and cocoa together in a large heavy saucepan over medium heat and stir until smooth.

Remove from heat.

Gradually whisk in sugar by hand with a wire whisk.

Add eggs, two at a time and stir until well blended after each addition also using a wire whisk, by hand.

Whisk in vanilla.

Combine flour, salt and baking powder in a separate bowl and stir.

Fold flour mixture into chocolate mixture in three additions. Do not over mix, do not use a mixer.

Pour batter into prepared pan. Bake about 35-40 minutes or until toothpick inserted in center comes out with a few moist crumbs attached.
Recipe Notes
-Important for this recipe-Do not mix brownies with an electric mixer. This recipe may likely overflow if not mixed by hand in large pan or a large bowl. -The brownie batter fits perfectly into a 12x17x1 jelly roll pan. The batter will almost fill to the top of the pan before cooked. -Laurie tried the brownies both with cake flour and regular flour and didn't notice a significant difference.