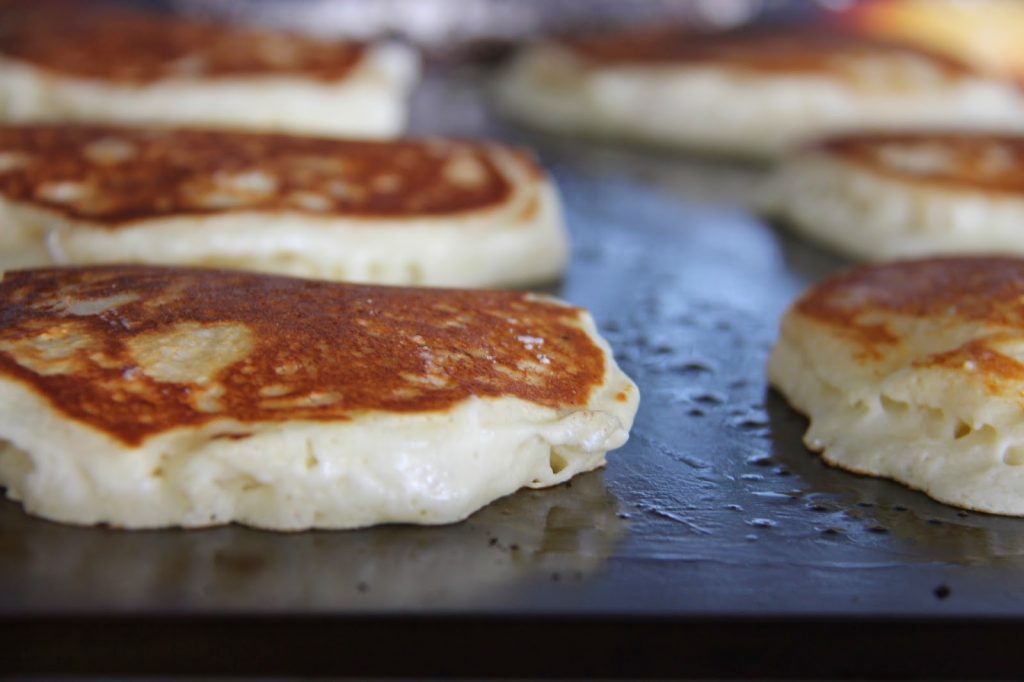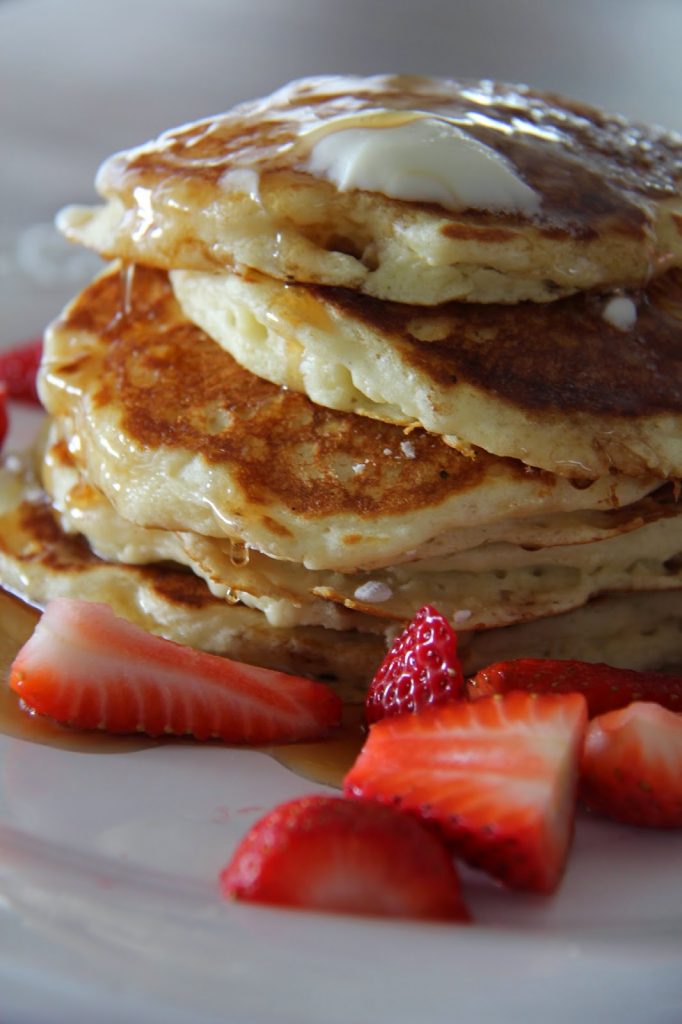 Have you ever eaten a pancake made with sour cream? There's a little breakfast/lunch spot in Salt Lake called
Penny Ann's Cafe
, and they serve the most delicious Sour Cream Pancakes! Sometimes, I daydream about those pancakes.
They're that good.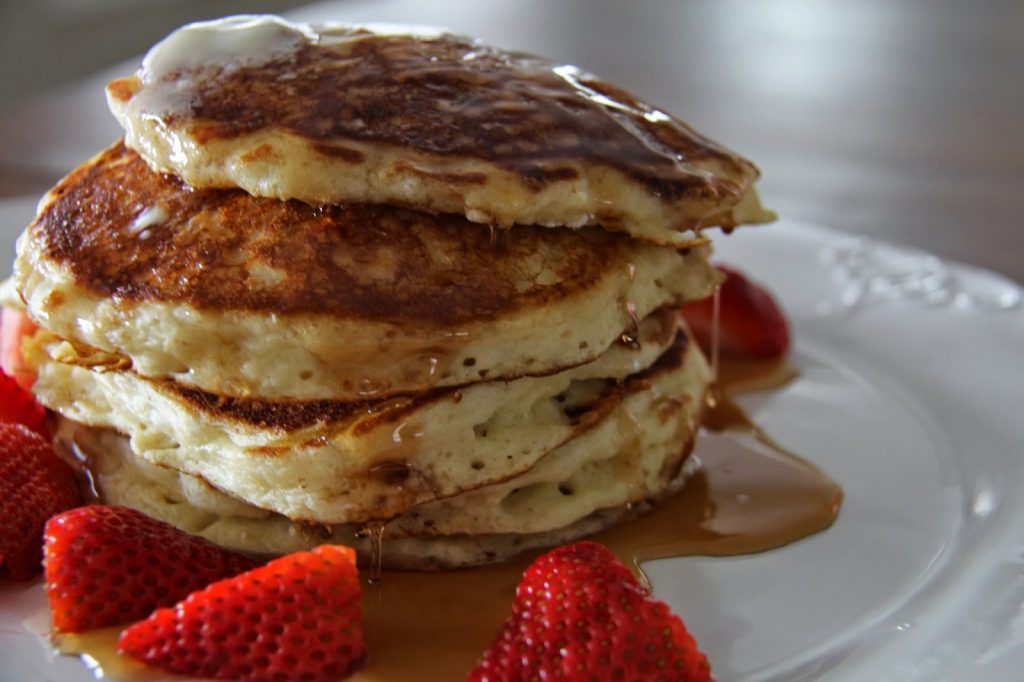 Saturday morning, I was thinking about those light, slightly tangy, melt in your mouth cakes. I was getting ready to watch General Conference on TV, and didn't have time to run in to SLC and wait in line for pancakes, so instead, I dug up a recipe I've had for years. A few minutes later, we were flipping cakes and smothering them with butter, syrup and fresh strawberries.
I know you're going to love these too.
Happy cooking!
Sour Cream Pancakes
Ingredients
1

egg

1

cup

buttermilk

1/2

cup

sour cream

1

tablespoon

melted butter

1 1/4

cups

all purpose flour

1 1/2

teaspoons

baking powder

1

teaspoon

baking soda

1/2

teaspoon

salt

1

tablespoon

sugar

additional butter for griddle
Instructions
Combine all wet ingredients in a medium size bowl.

Mix with whisk until blended.

Add all of the dry ingredients to the bowl.

Mix once with a large spoon or whisk, do not over mix, mix just until the ingredients are incorporated, there should be a few lumps in the batter.

Heat the griddle to about 350 degrees. Melt butter onto griddle.

Using a 1/3 cup measure, scoop out batter and spread a bit with the edge of the cup. The pancake should be approximately 4-5 inches across.

Let the pancake cook until several bubbles appear and then pop. Turn the pancake gently, and let cook for an additional 3 minutes on opposite side.

Do not pat down. Do not flip more than once.

The pancake is done when poked gently in the middle and the cake springs back.

Serve immediately with fresh fruit and syrup.