This is no ordinary Banana Pudding! It's the original recipe from the famous Magnolia Bakery in New York City. The Magnolia Bakery Banana Pudding Recipe is creamy and light and filled with just the right amount of Nilla Wafers and fresh bananas. And it's one of the easiest and most delicious desserts you will ever make!
Magnolia Bakery Banana Pudding Recipe
This isn't a copycat, but Magnolia Bakery's original recipe for their banana pudding. If you've been to New York, and you love food, you've probably been to Magnolia Bakery.
Magnolia Bakery also has locations in LA, and Chicago as well. While Magnolia Bakery is famous for their cakes and cupcakes, I think the best item sold in the bakery is their banana pudding.
It's made in a huge container and then scooped out and put into their cute paper cups for serving. I love the original banana pudding and the chocolate version as well! Utah is a long way from NYC, so enjoying banana pudding from Magnolia doesn't happen often enough.
The options for getting a taste of New York in Utah comes two ways. One, order a batch of pudding delivered to your door for $100. Yes $100 for about 10 servings. Not bad if you consider most desserts at restaurants cost between $6-$10, but not really affordable for most folks.
Option two, make the banana pudding in your home, with fresh bananas, cream, pudding and wafers for about $1-$1.50 per serving. And you'll have the bowl and beaters to lick (no charge)!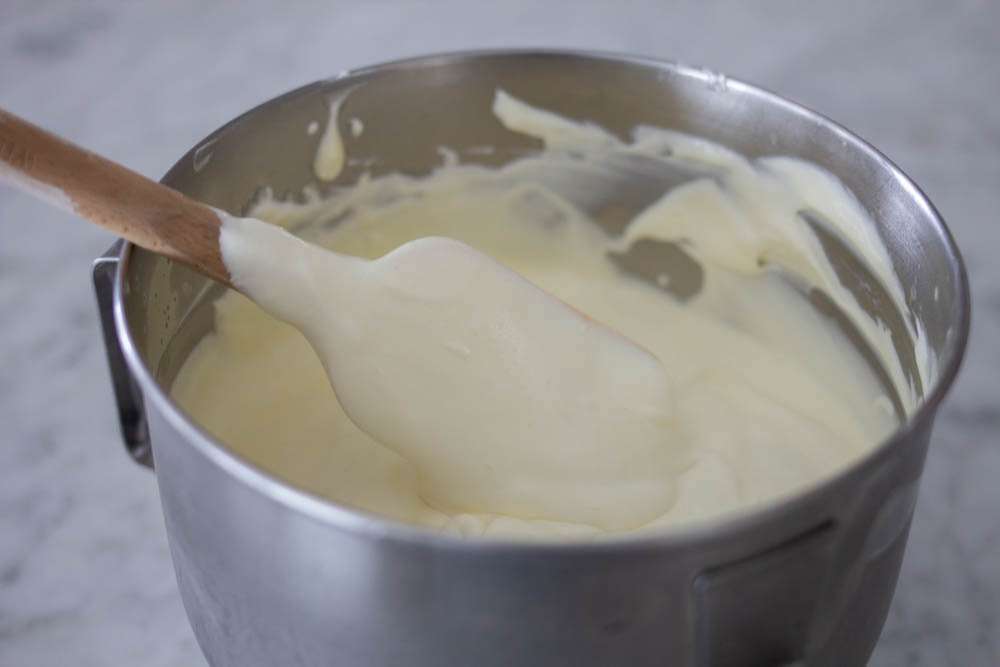 The Best Banana Pudding
This banana pudding outshines my mom's banana pudding by a landslide. Don't tell my mom! She made banana pudding for us growing up, probably the way most of your moms made banana pudding, and the way I made it, before I knew better. A box of Nilla Wafers, a box of banana pudding (banana flavor) Cool Whip, and of course, bananas!
This recipe uses the Nilla Wafers, but that's about the extent of the old version. The Magnolia Bakery Banana Pudding Recipe incorporates a can of sweetened condensed milk, fresh whipped cream, bananas and cookies. So simple, and so good.
I can't really imagine a person in their right mind not loving this dessert. Every time I serve it, this is the conversation that follows… "What is this??" "This is SO GOOD" "This is probably really bad for me" "Can I have the recipe?" and "This is the best banana pudding ever!"
Banana Pudding, a few essential tips for success
Five essential tips for making the best banana pudding on the earth:
First and probably most important tip, (besides making sure you have purchased all correct ingredients) is to PLAN AHEAD. The success of this dessert depends on planning ahead. You need a full 3-4 hours for the pudding to set up properly. Make pudding as directed in recipe, then let sit in fridge. You can do this up to two days ahead of assembling dessert. You also need to allow an additional few minutes to assemble the dessert and another 4-8 hours to set up before serving. I have served this at the 4 hour mark, 6 and 8 hours after assembling and I think 6 hours is the perfect amount of time for setting up.
Buy bananas that are slightly green. No old bananas. Those are for banana bread, not banana pudding! The slightly under ripe bananas are perfect for this dessert. Make sure the bananas are almost ripe, not bright green! Many people brush the bananas with lemon juice or "fruit fresh" to keep from browning, but I have found using slightly under ripe bananas and serving within 6 hours of assembling keeps the bananas looking fresh. I also make sure to completely cover the bananas with pudding. This helps the browning from happening too quickly.
Purchase the right ingredients. Regular– (not low sugar or low fat) pudding mix, whipping cream, sweetened condensed milk, and cookies. The success of the dessert depends on it. Too often, I have readers tell me they have made a recipe and followed the directions exactly and had a fail. When I drill down the ingredients I usually find they substituted margarine for butter, or stevia for sugar, or used low fat cream cheese instead of regular cream cheese…all of these substitutions seem insignificant, but when a recipe fails, it is often traced back to improper ingredients used or simply not carefully following directions. This recipe is, dare I say…foolproof? It is very simple. Just make sure you use the ingredients called for!
The set up time of the finished desert is critical. If you've ever eaten Magnolia Bakery's Banana Pudding, you know the cookies absorb the pudding and bananas and almost become ONE. Meaning, the dessert is best when the flavors and ingredients have a chance to meld together into one soft, fluffy mouthful of creamy goodness. This won't happen if you make the dessert, assemble and serve too soon. 4 hours is minimum, 8 is maximum set time.
Wait to top the banana pudding with any fresh bananas until just before serving for best presentation!