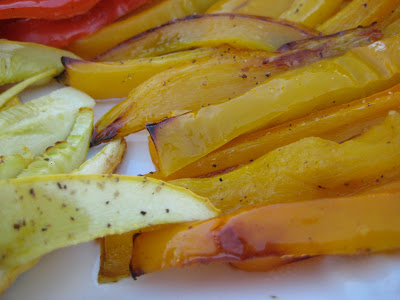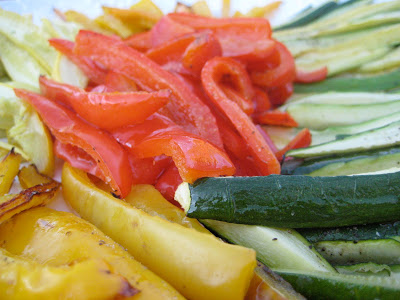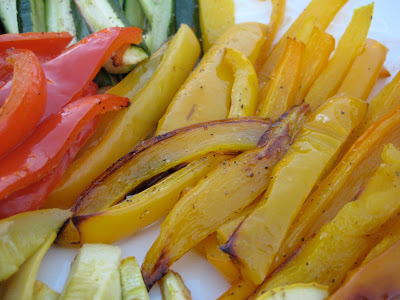 Thanks to all who shared what you love most about your MOM, or what you love most about being a MOM. Loved reading your comments. The Random Counter picked – #1 ( wow, number 1, it pays to enter early, who knew?) Bonnie who said:
"This is one of my favorite ways to cook potatoes. I loved being a Mom when my girls were little. I loved to dress them up in frilly matching outfits. I love even more that now they are older, we shop together like friends, and they dress me up in the latest fashions."
Another quick and easy recipe for your Mo Day menu. Grilled veggies. Fire up the grill, or if you are having inclement weather, ahhhhem. Hello, Weather People in Charge (is that your title?), ITS MAY.
NO.
MORE.
SNOW.
Please.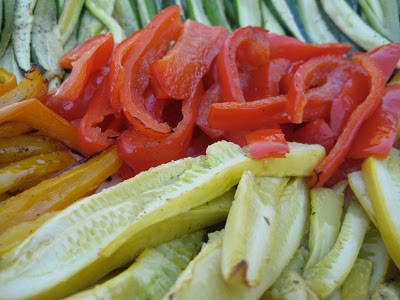 Grilled Vegetables
swiped from ABK Mo Day 2009 menu
Ingredients
Assorted vegetables MOM likes:
Asparagus

zucchini,carrots, peppers yellow and red,

onions

mushrooms

Olive oil

Salt and Pepper
Instructions
This is easy: Cut some veg's like asparagus, carrots (not the minis), and some onions, mushrooms up. Uh- you washed them right? Season with salt and pepper, and drizzle a little olive oil over the top. Grill the vegetables, turn and remove from BBQ. If you have a fresh lemon, squeeze it over the top of the vegs when they are almost done. Don't over cook, they should still be a little firm to the tooth. It takes about 10 minutes, tops with the heat on medium to low heat. Grill the vegetables before the meat if your grill is on the small side. It's OK if they are done before the meat. They don't have to be hot. After you grill the vegetables, take out a nice platter and arrange them on the platter. Cover with foil until everything is ready to serve. Vegetable shrink up a bit after cooking, so make a little more than you think you will need, you know Mom will eat the leftovers.