My mom has been cooking Okinawa Tofu and Vegetables my whole life. When I was growing up, it was called okazu, which means a side dish to be served with gohan, better known as white sticky rice. Partnering with Ancestry and creating an updated version of the okazu my mom makes was a fun way to celebrate my Japanese heritage and share a dish that has been in my family for generations!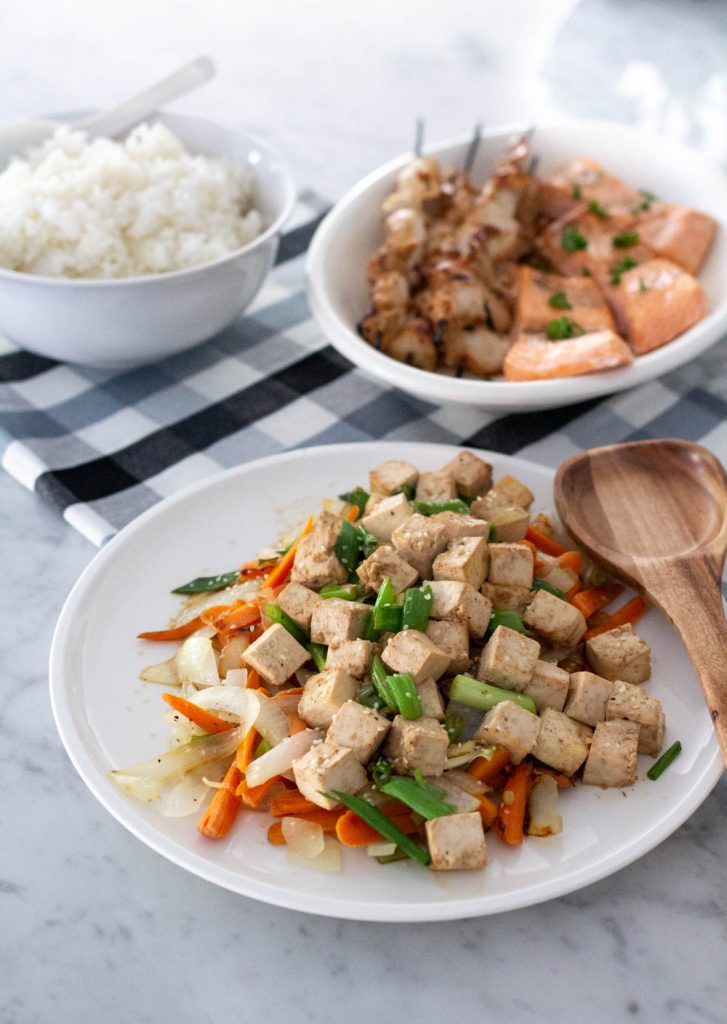 I've always been fascinated with family history and have felt a deep connection to my heritage for as long as I can remember. When I was asked in 2017 and 2018 to participate at Rootstech, the largest family history conference in the world, I was honored to be a contributor. I am by no means a genealogist, but have spent a considerable amount of time researching my family history and connecting names to my family genealogical records online.  As a young girl, I remember a genealogy sheet that was typed up and Mod Poged to a piece of wood in my mom and dad's home. It started with my name, then my parents, my grandparents, all the way back to my 4th great grandparents on one chart. I was always fascinated with that chart, proudly displayed in my parent's home and wanted to know more about our family history.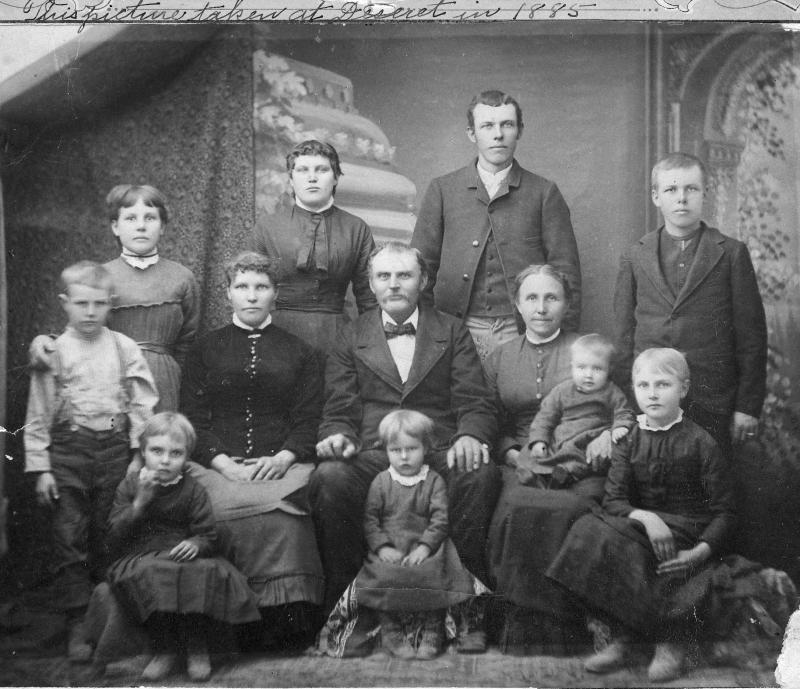 At the Rootstech conference in 2017, I ordered a DNA kit from Ancestry to confirm my DNA. I knew I was most likely 50% Asian (48%confirmed), since my mom is from Okinawa,  Japan. I also knew that my father's side was made up of immigrants from England, Ireland and Scotland. But I still wanted to have the DNA test done and see the results on paper. Guess what?  I was surprised. There was a 44% European and British find, along with 8% Scandinavian (Sweden, Norway and Denmark), which was news to me. I love that my AncestryDNA kit shows my Mormon origins and their migration from Europe to Utah as well.  I've been to Europe a few times, but now, more than ever, I want to visit the places where my family originated. Grant also has family roots in Ireland and Scotland, so a trip to this area of the world is definitely on our bucket list!
If you want to find your origins, Ancestry is doing a special this summer from August 10-20th, 2018. Their results can show your geographic origins from 350 regions around the world.  The regular price is $99 for an Ancestry DNAkit, but during the sale you can purchase a test for $59!  When I purchased the kit for me, I also purchased one for Grant and gave it to him as a Valentine's gift. Because what says I love you better than DNA results? Haha. This would also be a fun gift for Christmas or a birthday for that person who has everything!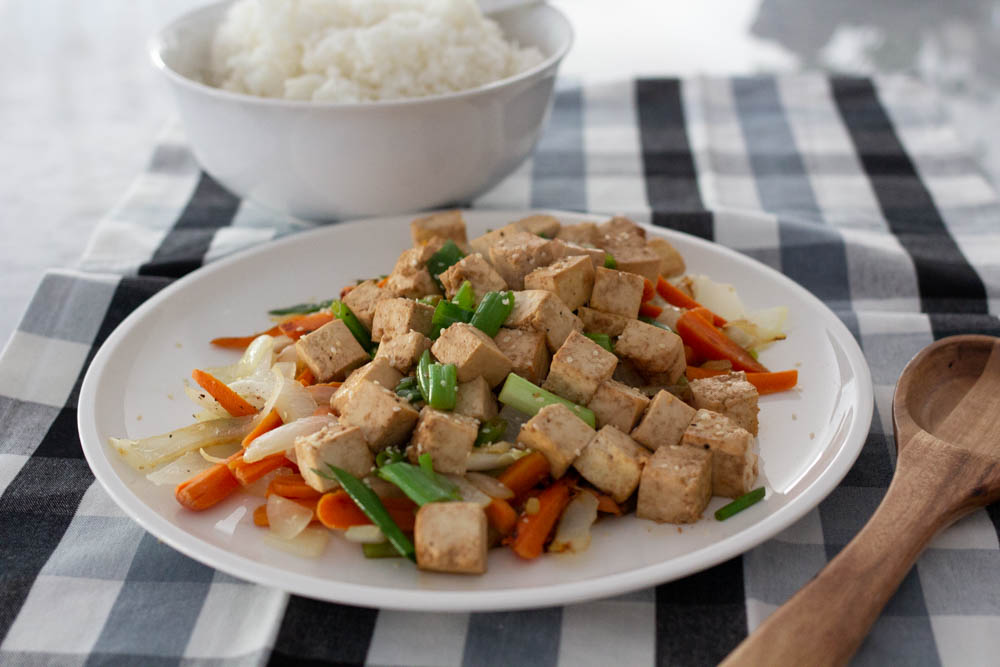 In celebration of my Japanese heritage, I created this semi-traditional Okinawa Tofu and Vegetables side dish that is partly my mom's recipe for okazu/tofu in one simple and tasty offering. My kids have eaten this for years and love it. Serve it alongside rice and ABK's Sweet and Spicy Asian Chicken Skewers for a complete meal. Before you turn your nose up at tofu, consider the health benefits: Each serving has 9 grams of protein and no cholesterol.  Okinawan's( my people)are the largest consumers of tofu in the world. The Okinawan people are also among the longest living and healthiest people in the world.  They have the lowest heart disease, breast, prostate, and colon cancer and dementia rates according to an article in Time magazine. My mom is 82 years old and looks 10 years younger than her age. Side note: Mom eats tofu at least once a week…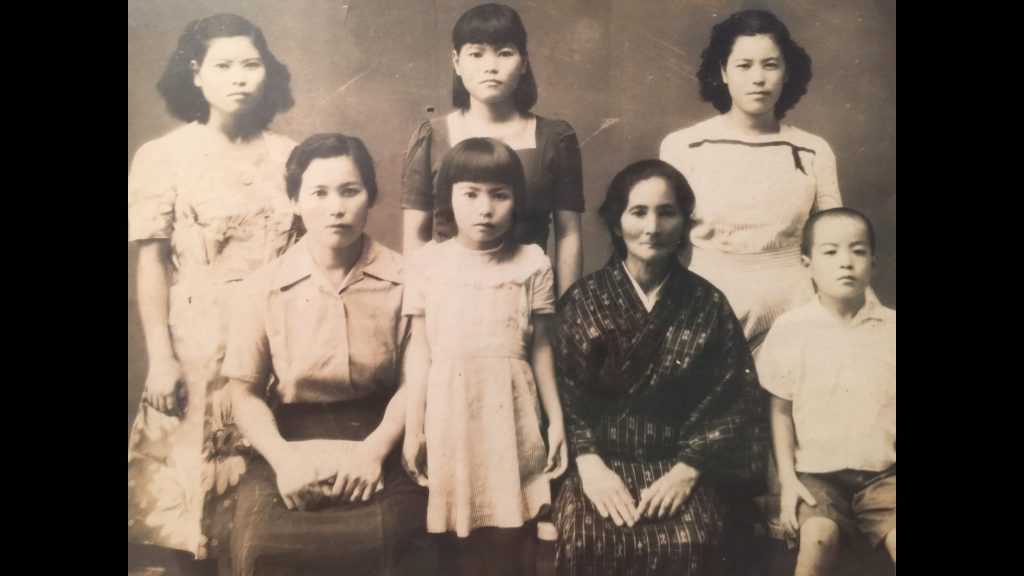 If you haven't tried cooking with tofu, give this simple and delicious recipe a try. I think you'll love Okinawa Tofu and Vegetables, and you'll be expanding your culinary horizons! Before you cook the tofu, turn your rice cooker and grill on, chop all veggies, cook meat and stir fry the tofu while the meat is cooking. In less than 30 minutes dinner is served. I'd love to know how you connect to your heritage through cooking!
This post sponsored by Ancestry.
Okinawa Tofu and Vegetables
Ingredients
1

cup

sliced carrots

2

cups

sliced onion

white or yellow

1- 12-14

oz

package firm tofu

packed in water, drained and cut into 1/2 inch cubes

1-2

tablespoons

olive oil

1

tablespoon

butter

optional but gives the dish good flavor

salt and fresh ground pepper

2

tablespoons

soy sauce

1-2

bunch of green onions

white and green parts, sliced in 1" pieces, on diagonal

sesame seeds for garnish

optional
Instructions
Prepare all vegetables and tofu by washing, slicing and setting aside.

Place a medium to large size sauté or fry pan over medium to medium-high heat.

Add olive oil and butter to pan. Heat until butter is melted.

Carefully add carrots and sliced yellow or white onion to pan. Stir fry adding salt and pepper for about 3-4 minutes just until vegetables begin to soften. Remove veggies from pan and set aside.

Add cut up tofu to pan and gently toss once or twice while cooking for about 3-4 minutes total.

Sprinkle soy sauce around and over tofu and add vegetables back to pan heat for another minute, do not toss at this point, or the tofu will fall apart. Turn off heat.

Add sliced green onions to dish, sprinkle with sesame seeds (optional) and serve immediately with gohan (rice) and other sides if desired.