My mom has been cooking Okinawa Tofu and Vegetables my whole life. When I was growing up, it was called okazu, which means a side dish to be served with gohan, better known as white sticky rice. Partnering with Ancestry and creating an updated version of the okazu my mom makes was a fun way to celebrate my Japanese heritage and share a dish that has been in my family for generations!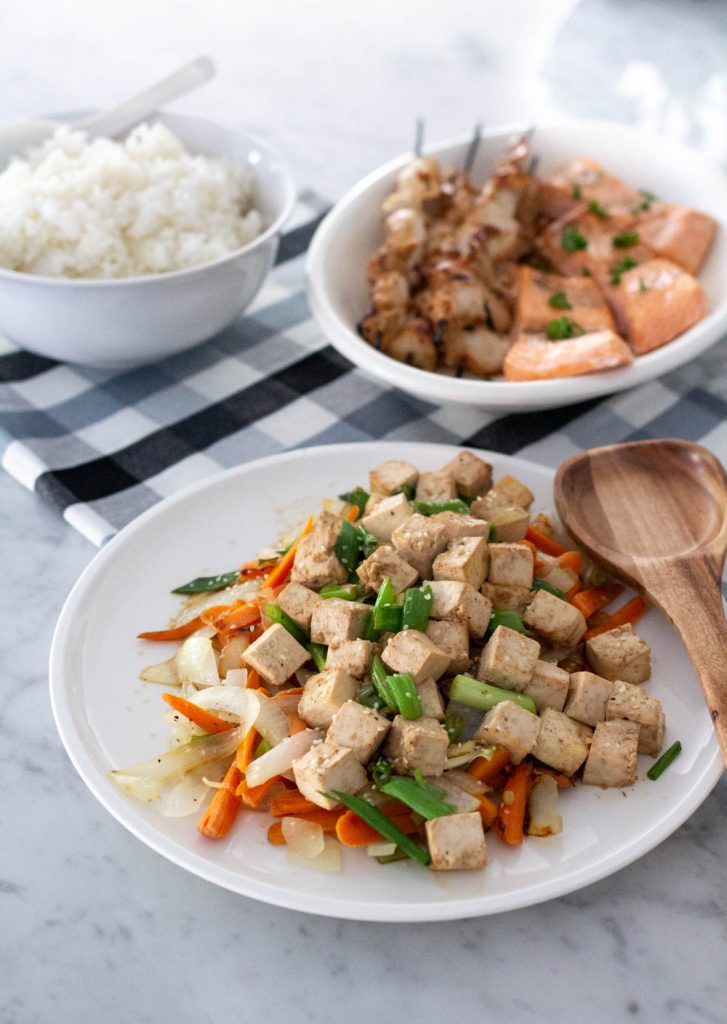 I've always been fascinated with family history and have felt a deep connection to my heritage for as long as I can remember. When I was asked in 2017 and 2018 to participate at Rootstech, the largest family history conference in the world, I was honored to be a contributor. I am by no means a genealogist, but have spent a considerable amount of time researching my family history and connecting names to my family genealogical records online.  As a young girl, I remember a genealogy sheet that was typed up and Mod Poged to a piece of wood in my mom and dad's home. It started with my name, then my parents, my grandparents, all the way back to my 4th great grandparents on one chart. I was always fascinated with that chart, proudly displayed in my parent's home and wanted to know more about our family history.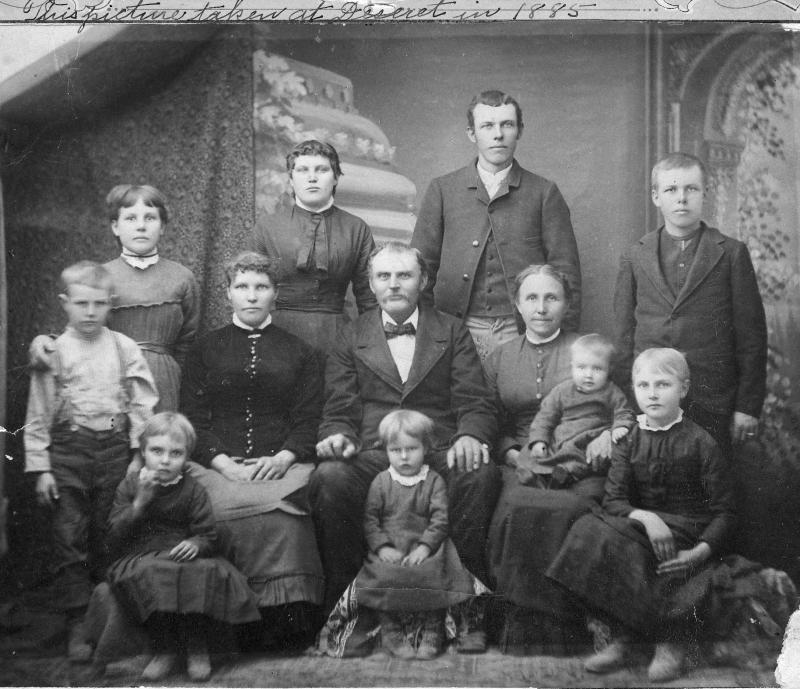 Photo of my great great grandfather Joseph Black, his wife Caroline Peterson Thompson, and their children taken in Utah in 1885. My Great Grandfather, Peter Thompson Black is standing, top row, far right.