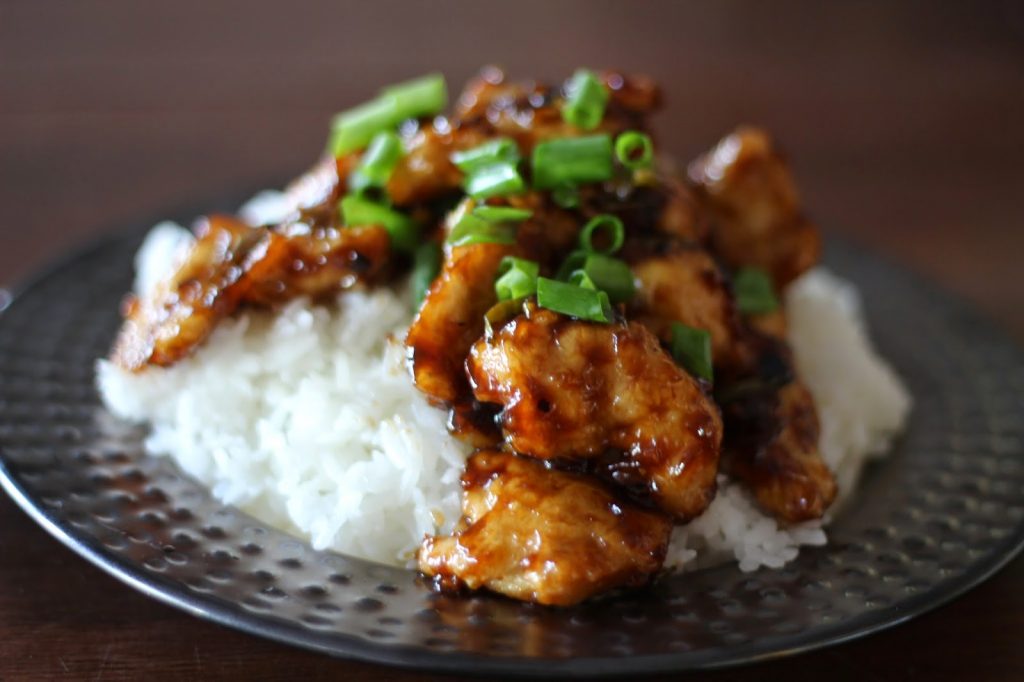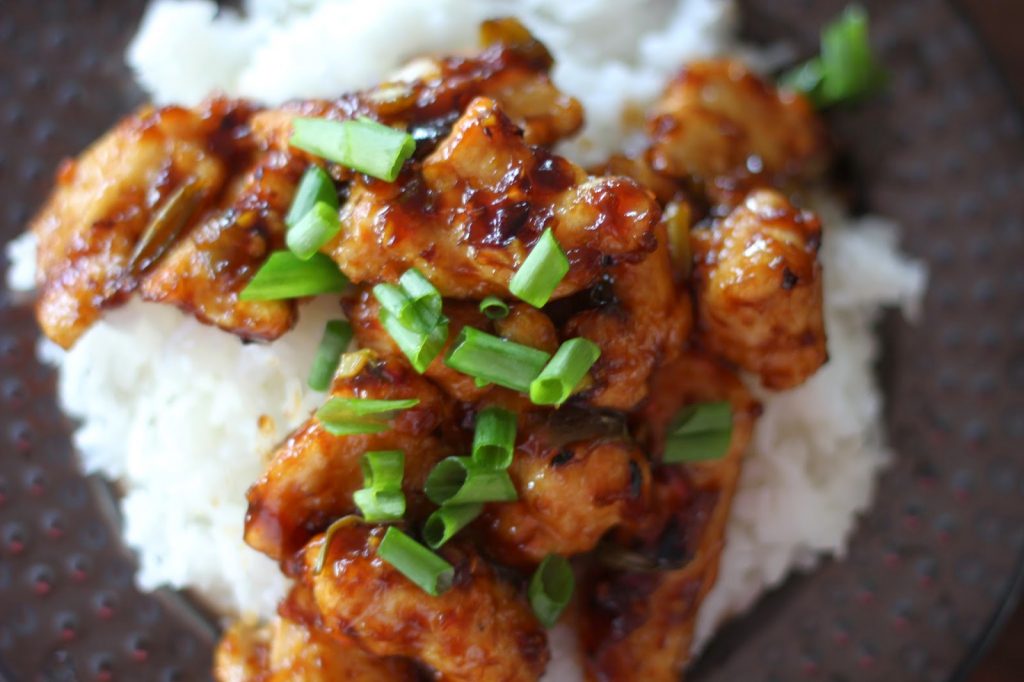 On the last post I talked about my experience eating
Creme Brulee French Toast
at Cheesecake Factory. What I didn't mention was, while I ordered the french toast, Jake ordered Orange Glazed Chicken.
For breakfast.
I know.
I tried to talk him into a breakfast/brunch item, but he wanted Orange Glazed Chicken. Jake and his friend Tanner
LOVE
, Panda Express. Oh my. I'm just going to leave it at that.
What's better than Orange Chicken at Panda? How about Orange Chicken at home! Way better.
I looked up recipes for Panda Orange Chicken (which btw is their #1 ordered menu item). I played with a few ideas and came up with my own (able to pronounce every ingredient) version.
Grant, Stephen and I thought this was delicious.
Jake still likes Panda's better.
Heavy sigh.
Kids.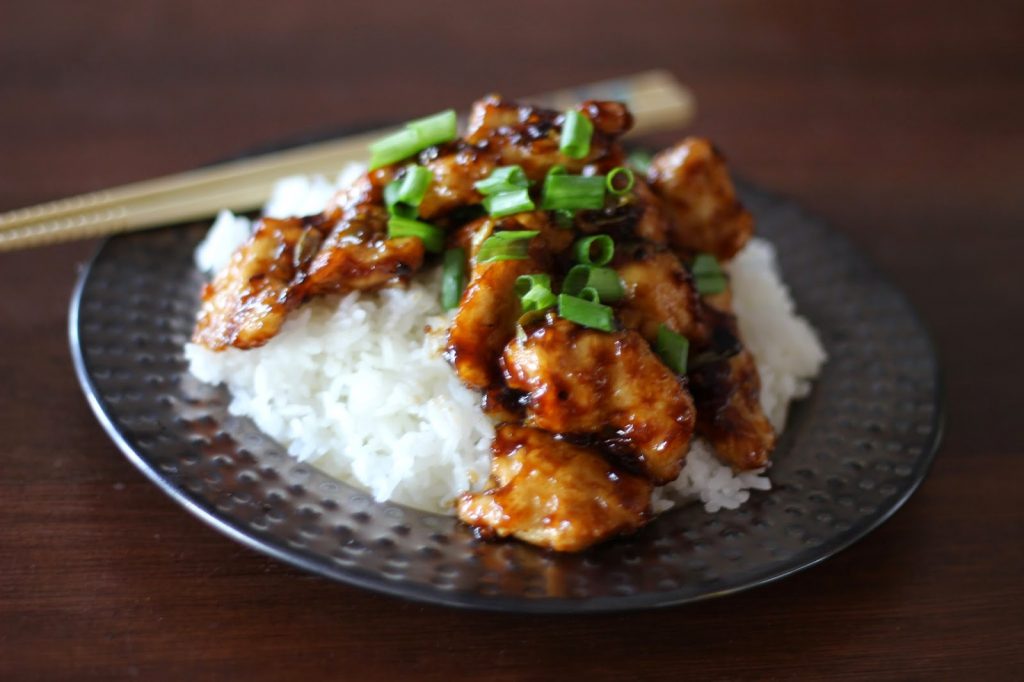 Orange Glazed Chicken
Ingredients
2

lbs

chicken breast

cut in to bite size pieces

1

egg

beaten

1

teaspoon

salt

1/2

cup

cornstarch

1/4

cup

flour

1/3

cup

cold water

2

cups

oil

canola or vegetable for frying
Orange Sauce:
2

tablespoons

soy sauce

1/3

cup

sugar

1/3

cup

cider vinegar

zest of one orange

1/2

cup

orange juice

1

tablespoon

cornstarch
Glaze for cooked chicken:
1

tablespoon

sesame oil

1

tablespoon

minced ginger

1

clove

minced garlic

1/2

teaspoon

red pepper flakes

2

tablespoons

rice wine vinegar

1

bunch green onions

divided 2/3 for glaze, 1/3 for garnish

1/4

cup

water
Instructions
Mix the egg, salt, cornstarch, flour and cold water together in a bowl with a whisk. The batter should be smooth and about the consistency of pancake batter.

Place the chicken pieces in the batter all at once. Mix thoroughly.

Set aside.

Heat oven to 350 degrees for warming chicken.

Heat the oil in a wok or other deep pan on medium high heat, or about 350-375 degrees. When the oil is hot, cook chicken in batches (about 4 batches total) place chicken in pan and cook for about 1-2 minutes or until cooked through and light golden. Drain onto a pan lined with paper towels.

Place in oven to keep warm.

In another pan, make the orange sauce. Heat soy sauce, sugar, cider vinegar and orange zest together in saucepan. Cook over medium high heat until boiling. Reduce heat. Whisk o.j. and cornstarch together in a cup. Pour into hot vinegar mixture. Cook until thickened. Thin a bit with oj if needed. Turn off heat, leave pan on burner.

Using a frying pan, heat the sesame oil, ginger, minced garlic and red pepper flakes over medium high heat. Cook for about one minute or until fragrant. Add rice vinegar, green onions, and water. Add cooked chicken pieces all at once. Cook just until chicken is coated. Remove from heat.

Serve chicken with orange glaze over sticky rice. Garnish with remaining green onions.