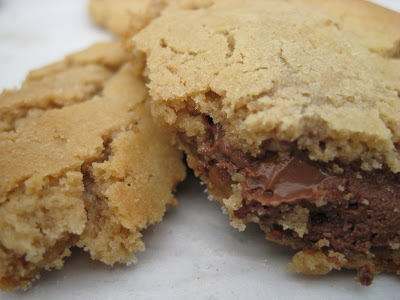 A few months ago I took a drive with my sis in law Sheri to a cute little cafe up a local canyon. Kind of a summer kick off lunch adventure. We ate outside, talked, laughed and enjoyed the beautiful summer afternoon. We left with about 4 desserts each. Most normal people want to try several desserts, but use common sense and restrain (or is it restraint?). Our motto- Leave no dessert unturned, untried. Whatever. So we loaded up on almost everything in the dessert case. They all LOOKED really yummy. You know the type. Great presentation. Beautiful cases to show off the sweets while customers wait for a table…The carrot cake was a little oily. note: like this carrot cake better. The chocolate cake beautiful, but a little dry. note: like this cake better. The big sugar cookie- a little cakey. note: no contest, this cookie is better. In fairness, we didn't try any cheesecake. Have I ever told you I don't like cheesecake?? I know, you feel sorry for me. It's the one dessert that doesn't tempt me. Not even a little bit. Anyway – I did find one treat I liked- a lot. It was a Snickers cookie. I think it had a peanut butter cookie base. I tasted so many desserts that day, I can't really remember. I was in a bit of a sugar stupor- it's all a blur now. Last night I found a peanut butter cookie recipe, made a few adjustments, and added a piece of Snickers to the middle. It was a reincarnation of that cookie. Big, soft, peanut butter cookie with a chewy chocolaty carmely surprise in the middle. Better than a candy bar. The perfect treat for tailgating. The perfect after school snack.The perfect end to summer treat.
Peanut Butter Snickers Cookies
Ingredients
1 1/2

cups

smooth peanut butter

1/2

cup

Crisco solid shortening

I like butter flavor

1/2

cup

unsalted butter

1 1/2

cup

brown sugar

1

cup

white sugar

2

eggs

1/4

cup

milk

2

tablespoon

vanilla

3 1/2

cups

flour

1 1/2

teaspoons

salt

1 1/2

teaspoons

baking soda

bag of mini bite size Snickers bars or 4-5 regular size bars

sugar for sprinkling on top
Instructions
Preheat oven to 350 degrees (I like to use convection).

Mix peanut butter, shortening and butter together in mixer until smooth. Add sugars. Beat for about 1 minute. Add eggs, milk and vanilla. Mix well. Stir in flour, salt and baking soda just until all ingredients are incorporated. Don't over mix.

Slice regular size Snickers into 6 even pieces. Or unwrap several mini size bars.

Using large cookie scoop (or an ice cream scoop that has been sprayed with Pam) scoop out golf ball size scoops (my cookie scoop is maybe even a little bigger than a golf ball) of cookie dough onto lightly greased or parchment lined pans, placing only 6 cookies on each pan.

Take a piece of candy bar and place on cookie dough ball and fold some of the dough around the candy bar. Place the dough back on the cookie sheet. Flatten slightly with a fork.

Bake at 350 for about 10 minutes, or about 8 minutes on convection, turning pan once. Let the cookies slightly brown, remove from oven. Flatten cookies a little with back of a spatula so cookies are not too thick. Sprinkle with sugar if desired. Let cool completely before removing from cookie sheet.
Recipe Notes
-Using half shortening instead of all butter, makes the cookie base sturdy enough to support a slice of candy bar in the middle. I think using all butter would result in a cookie that would spread too much and be too thin.
-Spray the measuring cup with Pam before measuring out the peanut butter, then the pb will slide out of the cup.