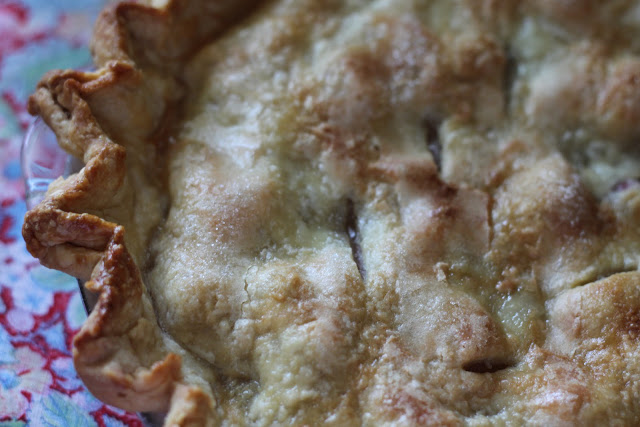 Rhubarb pie.You've probably eaten it many times. I think I had a bite of rhubarb pie once and it was underwhelming, to say the least.A few weeks ago, I had a life changing experience with Rhubarb…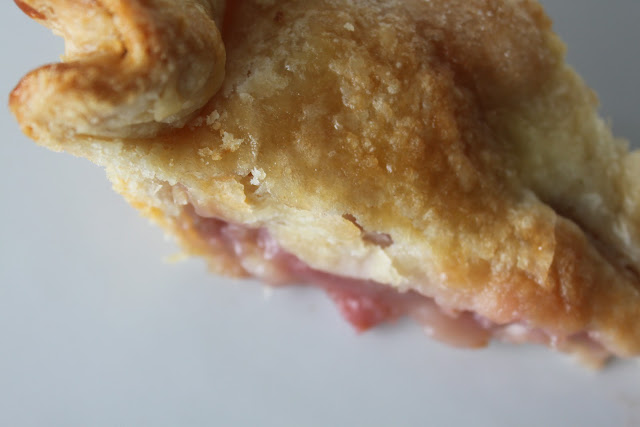 Rhubarb is Melinda's favorite pie. Did I tell you she turned 50 in July? On her 50th birthday, her requests included eating a rhubarb pie. Well, maybe not the entire pie, but a slice or two. I knew I should have made her a pie for her birthday, but it was a crazy day for me, and it just didn't happen. She ended up getting her wish, but it was a Marie Callendar's pie.
I know, sad.
Having to eat a store bought pie on your birthday? I felt badly about that for days. A few weeks after her birthday, I finally got around to making a pie for her. It was my first attempt at making anything with rhubarb. It was also my first time tasting raw rhubarb. Yikes. Not recommended.
I found this recipe onAllRecipes.com. It's super simple and turned out perfect on first attempt. The 543 reviews and 5 stars, were almost all positive, and stated this recipe had received awards in pie baking contests. I'm a believer. It was absolutely delicious. I had a bit left over to make a few hand pies, yumyumyum.
If you want to make a rhubarb pie, the clock is ticking. The produce guy told me it's only available for a couple more weeks, then you'll have to wait again till Spring, or make a trip to Marie's.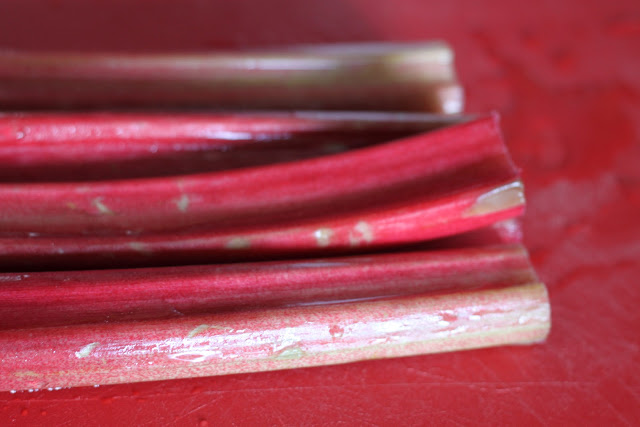 Meet my new friend, Rhubarb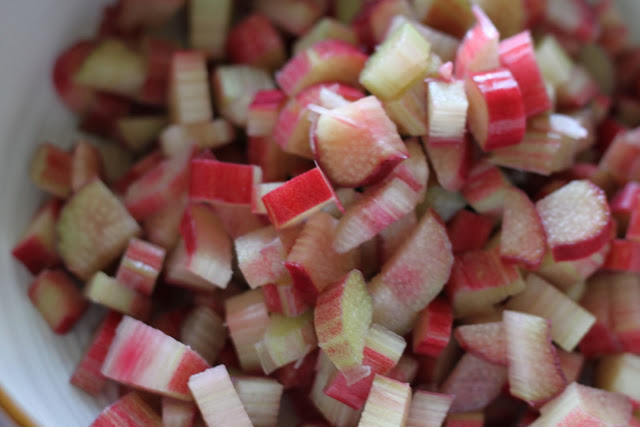 Kind of looks like red celery…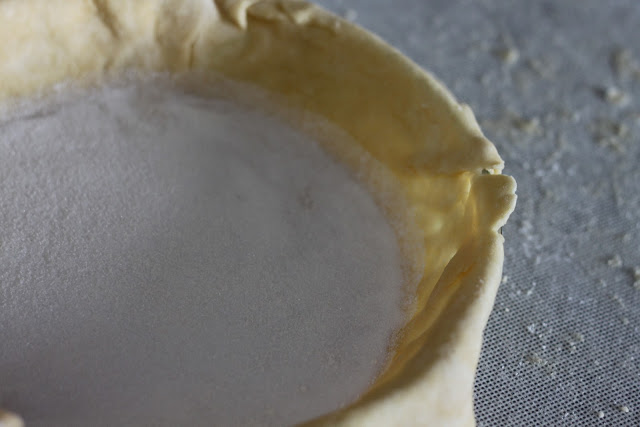 After you roll out the bottom layer of dough, cover it with sugar/flour mixture. This is an important step, the sugar creates a caramelized layer that will protect the bottom crust from becoming soggy. Brilliant, I know. Not my brilliance, but brilliant, nonetheless.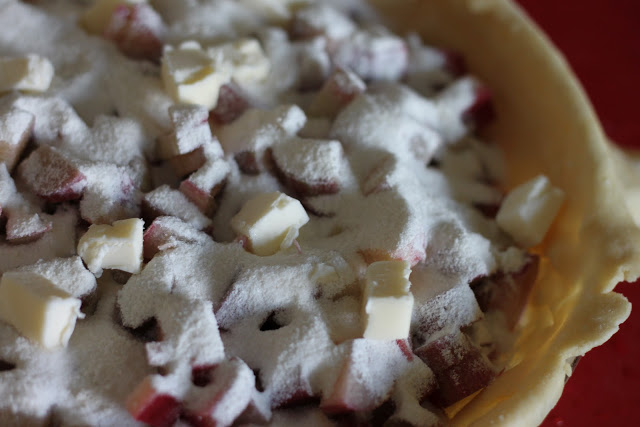 Throw in the chopped rhubarb, more sugar (who needs an energy drink when you can have a slice of this?), and dot it with butter.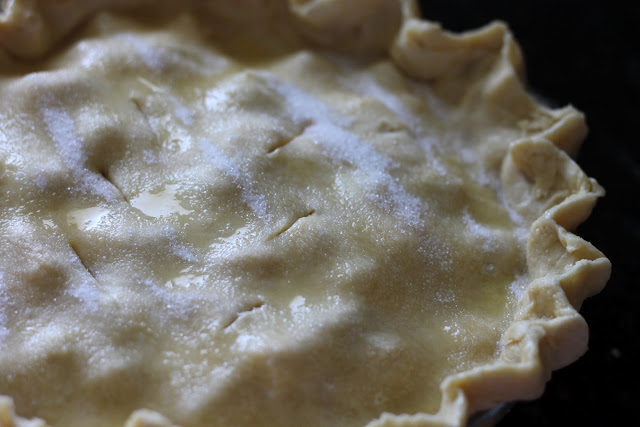 Tops crust, throw it on. I brushed on a little beaten egg and sprinkled with more sugar. Just in case.
Fresh Rhubarb Pie
All Recipes.com
Ingredients
4

cups

chopped rhubarb

1 1/3

cups

white sugar

6

tablespoons

all-purpose flour

1

tablespoon

butter

1

recipe pastry for a 9 inch double crust pie
Instructions
Preheat oven to 450 degrees F (230 degrees C). Place rack on lowest rack in oven. (I usually bake pies on the second to bottom rack)

Combine sugar and flour in bowl. Sprinkle 1/4 of it over pastry in pie plate.

Heap chopped rhubarb over this mixture. Sprinkle with remaining sugar and flour. Dot with small pieces of butter.

Cover with top crust. Brush with beaten egg, and sprinkle with sugar, if desired.

Place pie on lowest rack in oven.

Bake for 15 minutes.

Reduce oven temperature to 350 degrees F (175 degrees C), and continue baking for 40-45 minutes. Serve warm or cold.
Recipe Notes
-First tip when making a home made pie. Use home made crust. Read this is you need encouragement, or an awesome go-to pie crust recipe.
-Do not mix the rhubarb with the sugar before placing in pan. The sugar layer on bottom is essential to this recipe working. Rhubarb gives off a lot of water, so the flour/sugar mixture will thicken the juice.
-Many readers stated the butter in the recipe was unnecessary, but I threw it in for good measure. It was only a tablespoon.
-My only issue with this pie is the amount of filling. Next time, I will increase the rhubarb to 6 cups and up the sugar/flour by another quarter or half.