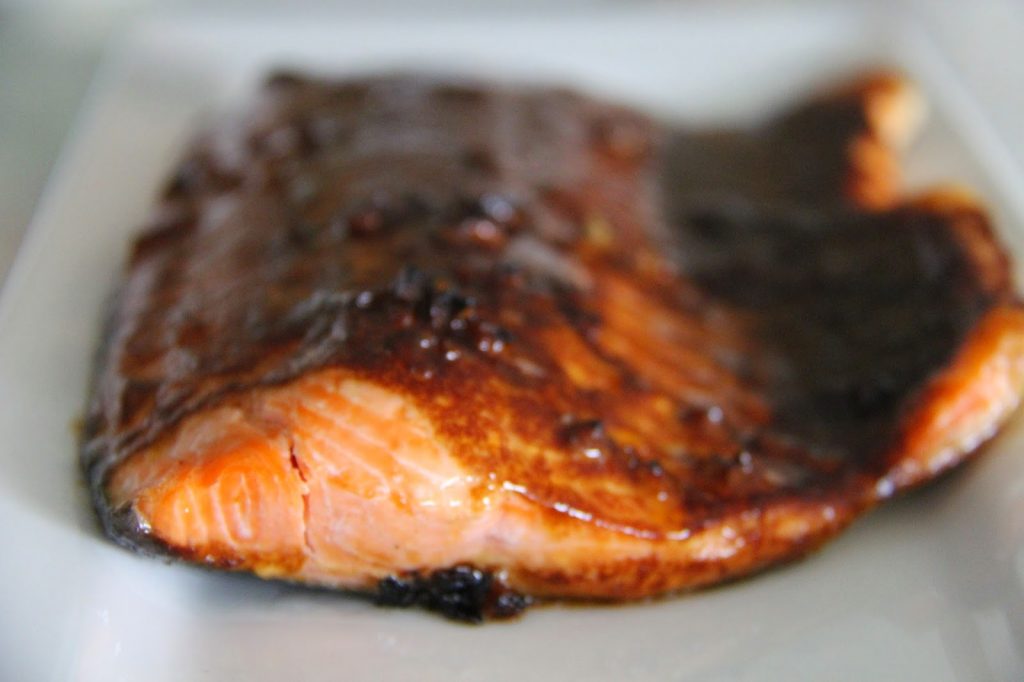 photo credits, Brooke and Stephen Foster 🙂
I have a theory about fish. And people who tell me they don't like fish.
Two things.
1. You have never eaten a good piece of fish.
2. You've probably never eaten a good piece of fish that was cooked properly.
Your life is about to change.
Today, I'm going to give you a fool-proof, 100% guaranteed "
I LOVE FISH!
" recipe.
One that will forever change the way you look at fish (as you now know it).
Oh, and did I mention this is the most quick and easy, simple and delicious dinner, ever?
Here's the step by step.
In two pics.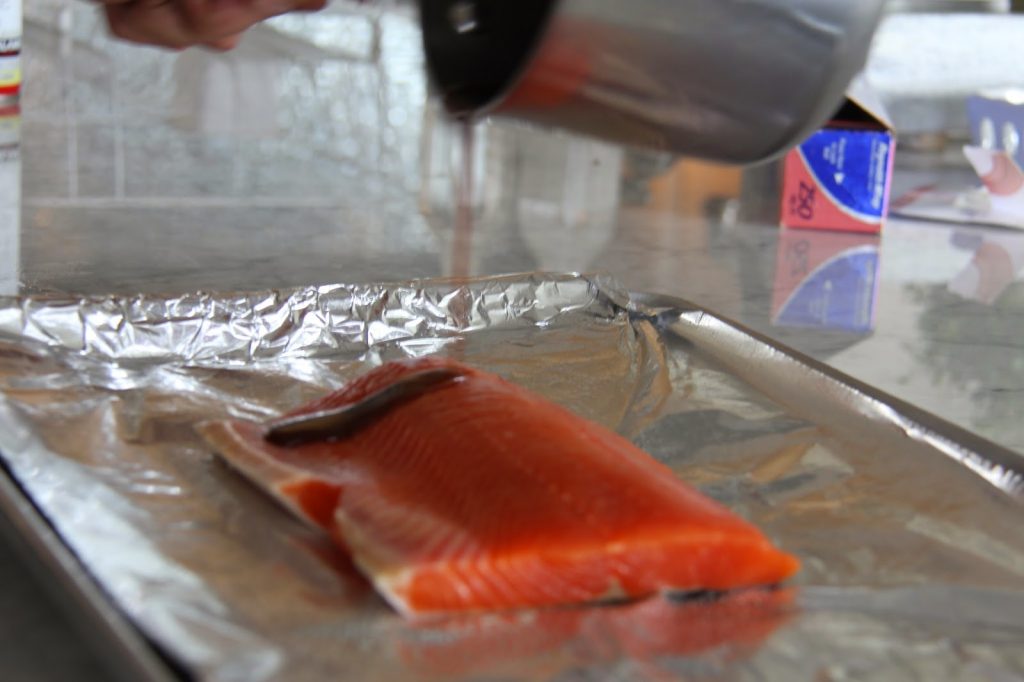 Mix the sauce in a pan and pour over fish. This takes two minutes.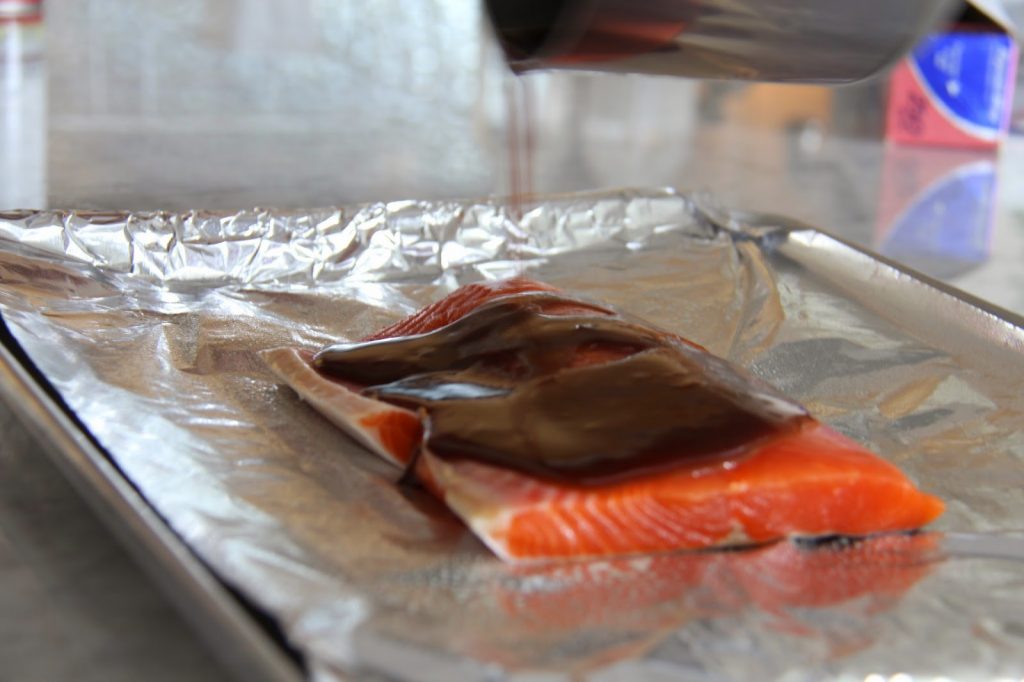 Ready to place in oven. Hurry and make a salad.
Get out the plates.
You're going to be eating dinner in about twelve minutes.
If you are a long time ABK reader, you'll remember I posted this several years back. It comes via my talented and beautiful friend, Sara. I thought it was worth a re-post, since we have so many new readers now.
My kids love this dish. I haven't met a kid (or adult) yet who doesn't love salmon prepared this way. One pan, one cookie sheet. If you're in to bbq, you can grill the fish up in a few minutes outside.
Perfect summer dinner.
Salmon with Teriyaki BBQ Glaze
Ingredients
1/4

cup

butter

1-2

garlic cloves

minced

1

tablespoon

Worcestershire Sauce

1

tablespoon

dry mustard

2

tablespoons

ketchup

3

tablespoons

soy sauce
Instructions
Preheat oven to broil, move rack to second level from top.

Whisk all ingredients together in small saucepan over medium heat just until butter melts. This can also be done in a microwave proof bowl. Melt the butter and add remaining ingredients. Whisk until smooth.

Line cookie sheet with foil or spray broiling pan with cooking spray.

Spread sauce on fish and broil 8-12 minutes in oven. Do not turn over.

Cook just until fish flakes easily with a fork.
Recipe Notes
-One of the biggest mistakes people make while cooking fish is to over cook the fish. The fish should be barely done. If the fish is done, it will be firm. It should no longer be fleshy looking in the middle of the fish.-You may also grill this on top of the stove. Heat a pan to medium high heat, place a tablespoon of olive oil in the pan (or butter if you aren't counting calories). Cook on each side for about 4 minutes.Cooking time depends on thickness of fish, temperature in oven (how hot your oven broils).When grilling on bbq, grease grill, spread fish with sauce. Cook on one side for 4-5 minutes, then turn gently to other side and grill for 4-5 additional minutes. Alternately, you can make a foil pouch for your fish and cook it on the bbq for a total of about 12 minutes, do not turn over if using foil pouch.