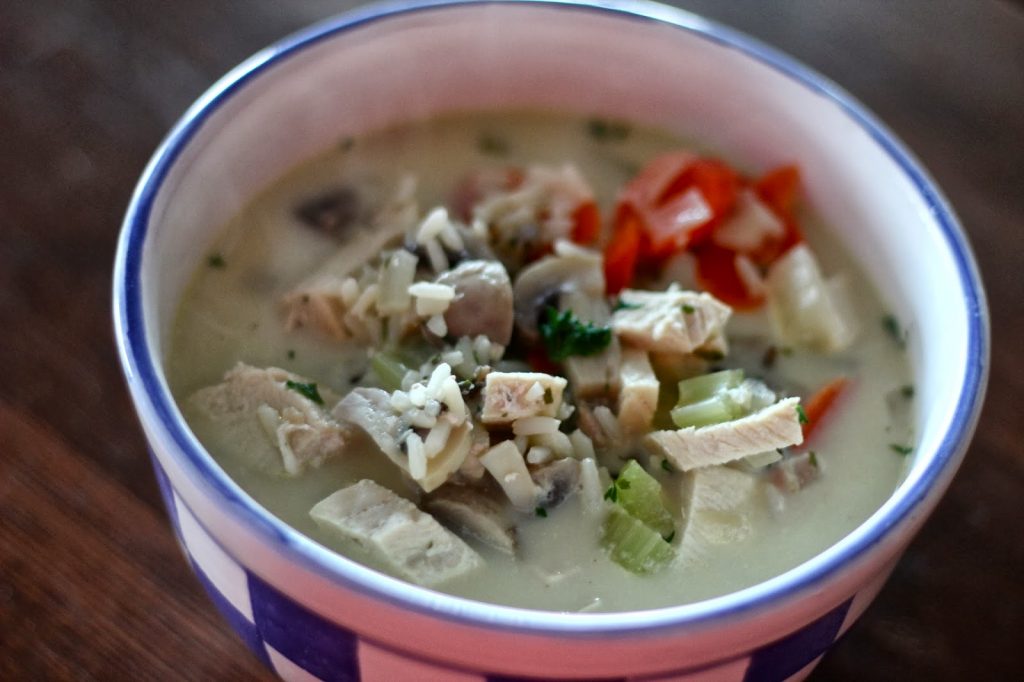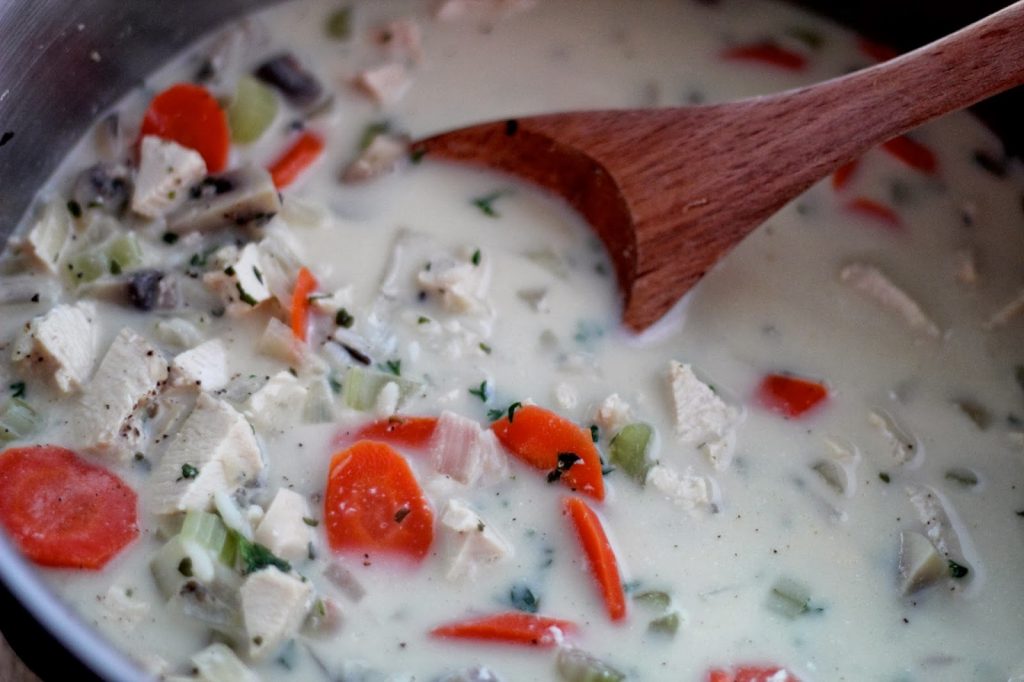 Sometimes, I get funny little texts or emails or phone calls from friends about cooking.
My friend Jo sent me this text a few days before Christmas:
Dear Si, I need new soup recipes. Please.
Help soon.
A month and a half later, I'm coming to her rescue.
Good thing she didn't fall into quicksand.
Dear Jo
Here is a recipe I made. just for you. Sorry not soon.
But it is so good.
Hope you love this too! Slow Cooker Chicken and Wild Rice Soup has been a hit with everyone from toddlers to 80 year old friends. It's quick and easy and can be made both on the stovetop or the slow cooker. I usually double the recipe so Ill have enough to share…
Slow Cooker Chicken and Wild Rice Soup
Ingredients
2-4

chicken breast halves

depending on size (about 2 cups after cooking and chopping)

2- 14.5

oz

cans chicken broth

1

teaspoon

each- salt and pepper

1

cup

water

8

oz

fresh mushrooms

sliced

2

stalks or about 1 cup chopped celery

2

medium to large carrots

sliced thin or about 1 1/2 cups baby carrots, chopped

1- 6

oz

box- Long Grain and Wild Rice

1

cup

parsley

loosely packed, chopped

1/2

cup

cream or half and half
Instructions
Place chicken in slow cooker with 2 cans chicken broth. Generously salt and pepper. Place lid on slow cooker and cook for 2 hours on high.

Remove chicken, chop and set aside, leaving broth in slow cooker.

Add one cup water to slow cooker.

Replace lid, leave temperature on high.

Add chopped mushrooms, celery, carrots and box of wild rice mix and flavor packet.

Replace lid and cook for another 30-45 minutes on high or until rice is done.

Add chicken, chopped parsley and 1/2 cup half and half or cream to ingredients in slow cooker. Replace lid and cook an additional 10-15 minutes, or until heated through.

Garnish with additional parsley, if desired.

Serve while hot.
Recipe Notes
-I doubled this so we had enough for dinner, and some to give to a family with a new baby.-I used Uncle Ben's Wild Rice mix. You may use any brand available that is approximately 6-8 oz.-This recipe may be made either in a slow cooker, or on the stove top.If stove top:Cook the chicken in broth for about 20 minutes boiling on high heat. Remove chicken and chop. Set aside.Follow directions above, except, cook the rice in the broth and additional cup of water according to package directions, adding the mushrooms, celery, and carrots as well.-If the soup seems a little thick, you may add more water, broth or cream.-This soup may be made with any combination of added vegetables.Additional suggestions: water chestnuts, onion, corn, peas.