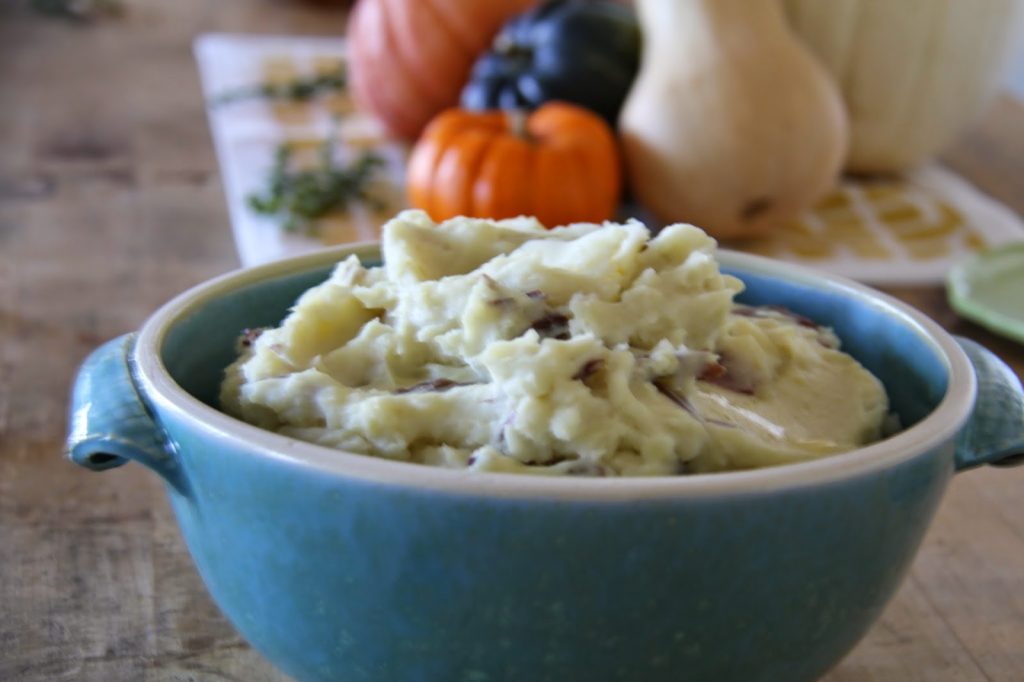 If you are like me, no matter the size of your kitchen, when Thanksgiving rolls around, it never seems big enough. There are never enough cooking surfaces, oven space or counter space to fit all of the dishes you are hoping to serve piping hot, at the same time for your Thanksgiving feast.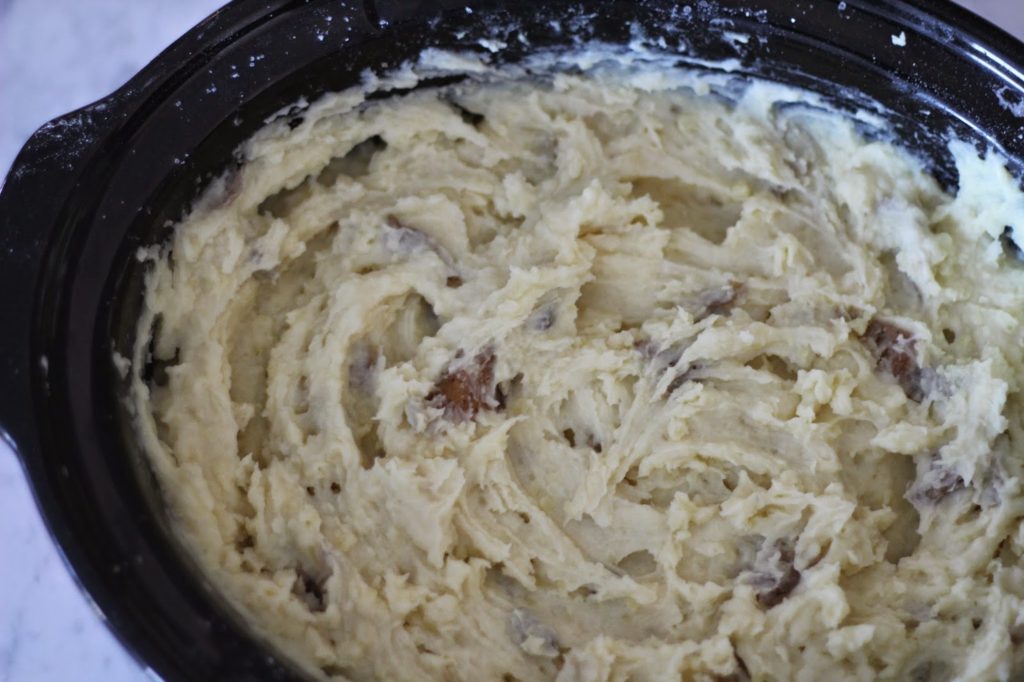 So many dishes, so little space.
Enter the humble and oft forgotten slow cooker. Dump the potatoes in, add a little water and salt. and in about 4 hours. BAM. You're in business.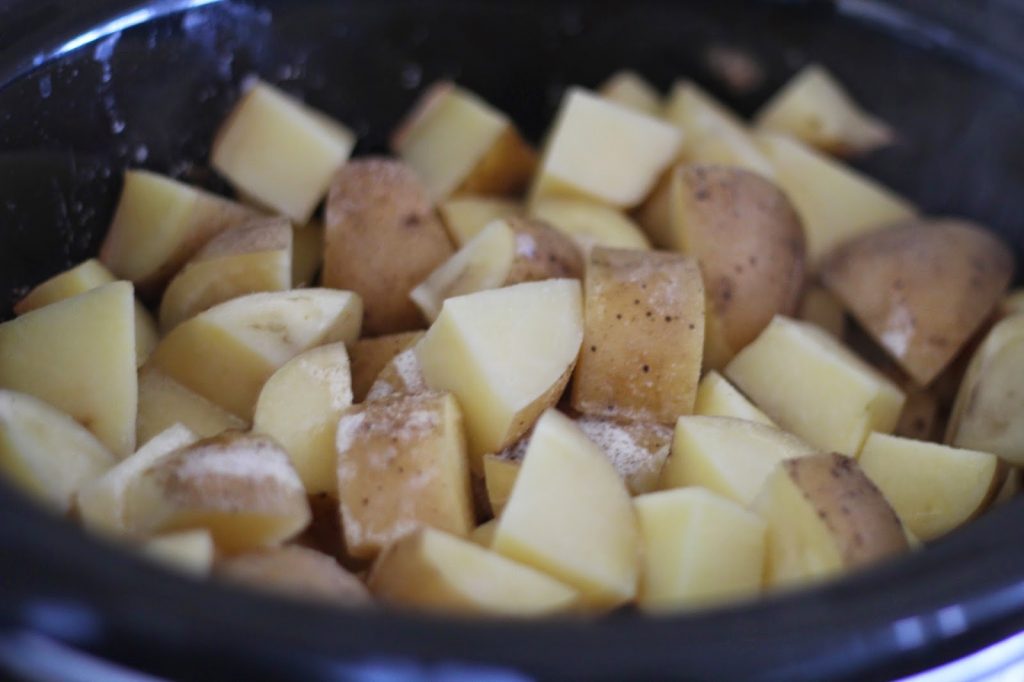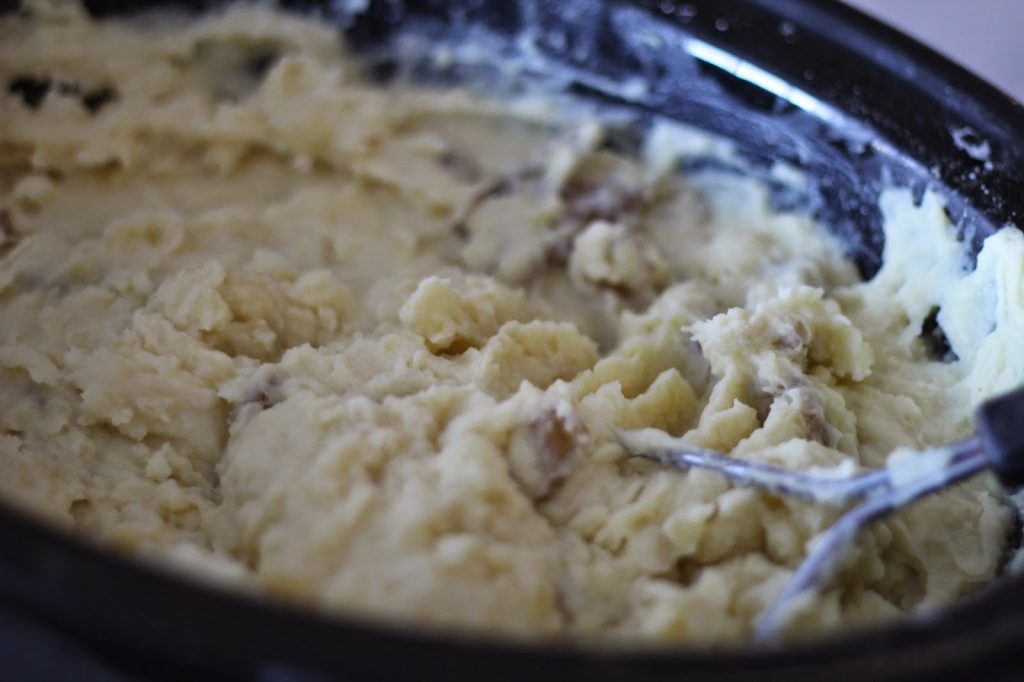 It really is that simple.
Amazing.
Why didn't I think of this years ago??
Why doesn't my keypad have multiple emojis so I can insert the – bewildered, embarrassed, and now totally happy emoji face parade??!! I'm sure you can picture those faces.
Happy days are here again my friends.
One less dish to keep warm on the stove or in the oven!
Happy cooking.
Here's a fantastic gravy recipe to go with your mashed potatoes-
Simple Pan Gravy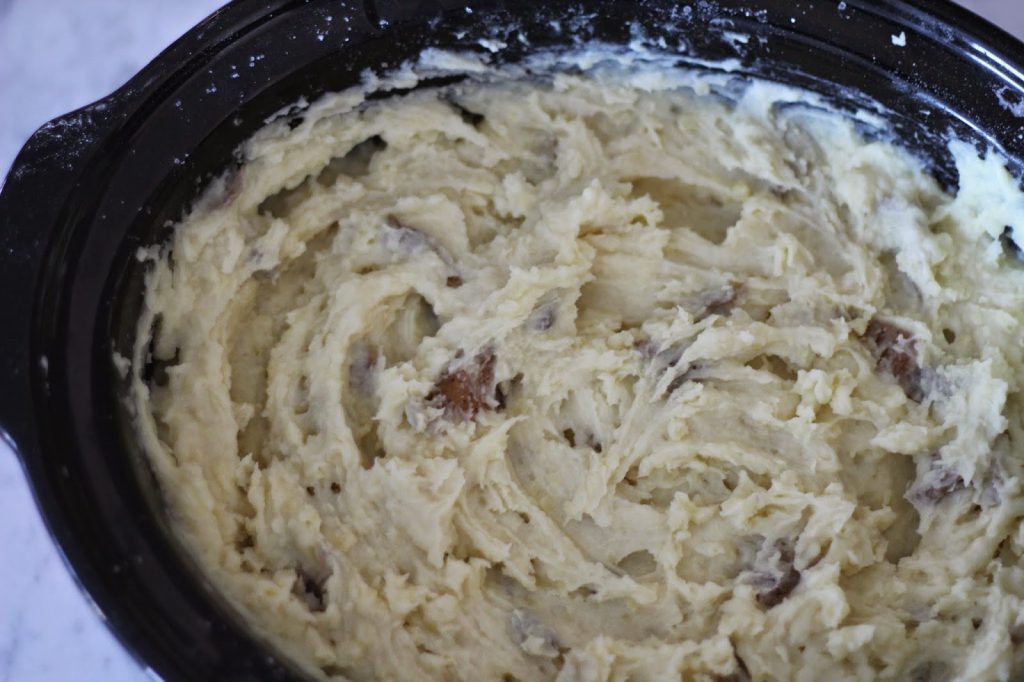 Slow Cooker Mashed Potatoes
Ingredients
5

lbs

red potatoes

scrubbed, cut into fourths (I leave the peels on)

3/4

cup

water

2

teaspoons

salt

1/2- 3/4

cup

butter

cut into tablespoons

half and half

about 1 1/2 -2 cups

1

cup

sour cream

optional

pepper and more salt if needed
Instructions
Place potatoes in large 6-7 quart slow cooker or crock pot. Pour in water. Sprinkle salt over potatoes.

Place lid on slow cooker and set on high heat. Don't lift the lid! Cook for about 4 hours.
Leaving the insert (bowl) in the slowcooker do the following:
Do not drain the potatoes. Place the butter in with the potatoes. Using a potato masher, mash the potatoes and butter together. Add the half and half (about 1 1/2 cups). Continue to mash until desired consistency. Add the remaining 1/2 cup of half and half, if needed. Add sour cream (if using) and mix well. Taste and add more salt and a little pepper if desired.

Turn the heat to warm and keep warm until ready to serve for up to two hours. If needed, just before serving, add additional milk or half and half and fold the potatoes
Recipe Notes
-Do not over mix, or beat the potatoes for a long time with a mixer. The potatoes will take on a gluey type texture. It is almost impossible to over mix the potatoes with a potato masher. If you don't have one, I highly recommend buying one. I've had mine for at least 25-30 years, and it's still going strong.
Click on the photo below to order yours for just a few dollars: