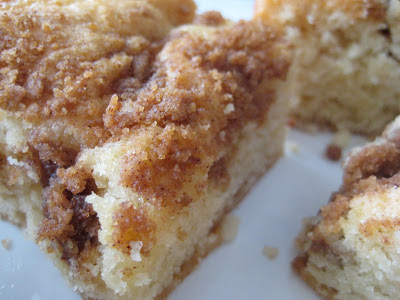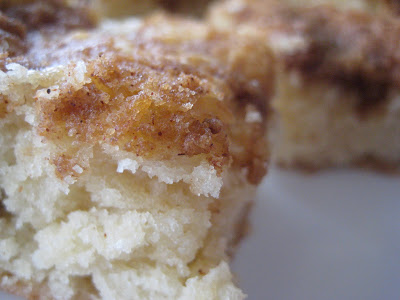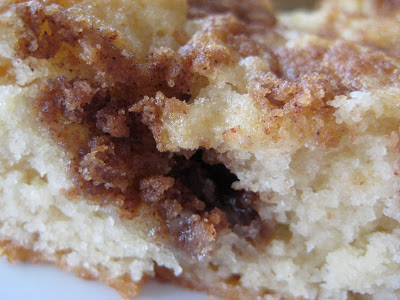 My mother's one and only cookbook growing up was the
BH&G red checked cookbook
. That book had a special spot above the stove in our kitchen cupboard for years. I think this recipe was one of the first (besides lasagna) I attempted as a young girl. Here's the great thing about this recipe. If I was a betting woman- ( I mean real Vegas betting, which I'm not, which is really surprising, because my dad loved gambling, and my mom loves, I mean LOVES slot machines, which btw, I loved one time, on one day back in 1989, when I put a dollar coin into a slot machine on a cruise ship and won $100. I took my winnings and walked away, bought an outfit. Grant couldn't believe it. He said – "Seriously, you are just going to walk away?" Well, yes, I won something, isn't that what you are suppose to do?? ) oh- anyway, odds are 🙂 you have everything in your kitchen right now to make this yummy coffee cake. The term for this is a "no shop recipe". Did you know that? I didn't. It simply means you already have everything in your kitchen/pantry to make this. It's simple, easy on the budget and yummy. Perfect to take to a neighbor or friend who could use a treat. Still love it to this day.
Streusel Coffee Cake
Ingredients
1 1/2

cups

flour

3/4

cup

sugar

2

teaspoons

baking powder

1/4

teaspoon

salt

1

egg

beaten

1/2

cup

milk

1/4

cup

oil

vegetable
Streusel topping ingredients:
4

tablespoons

brown sugar

2

tablespoons

flour

1

teaspoon

cinnamon

4

tablespoons

butter

1

cup

chopped nuts

optional

if not using nuts

add 1/2 cup flour
Instructions
Preheat oven to 350 degrees.

Mix the first 4 cake ingredients in a bowl. Make a well in the center, and add the wet ingredients. Mix just until all ingredients are incorporated. Pour into a greased 8 or 9 inch cake pan (round or square).

Place brown sugar, flour and cinnamon for streusel into a small bowl. Cut butter into dry ingredients. Add chopped nuts, or more flour if omitting nuts. Crumble topping over batter .

Bake at 350 for about 30-40 minutes, or until toothpick inserted in center comes out clean. Serve warm.