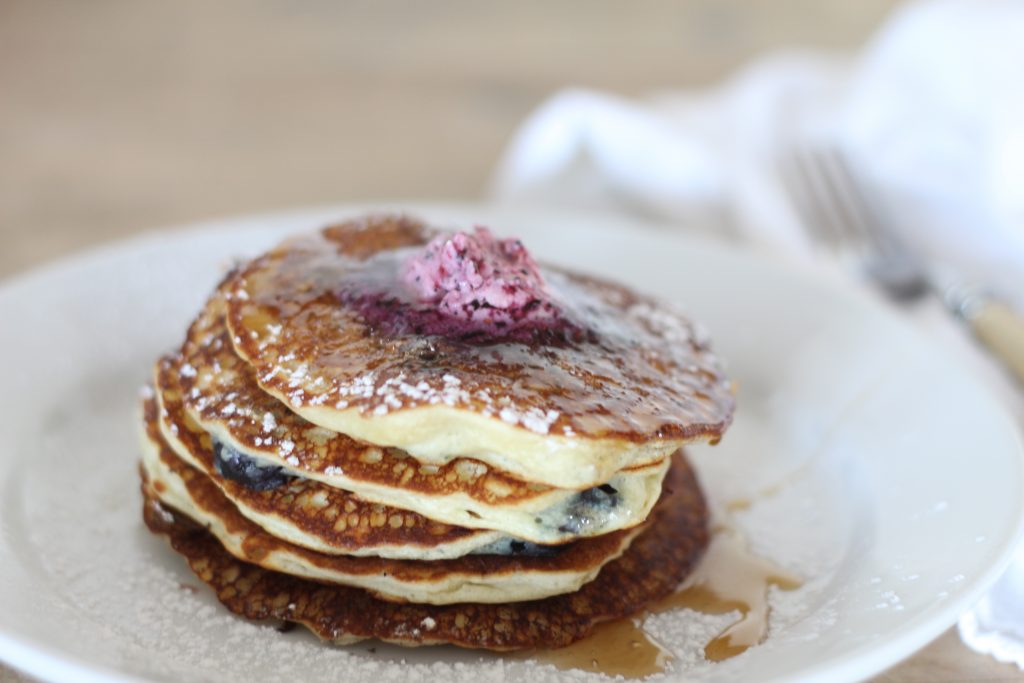 If you follow me on Insta, you know about my recent trip to Washington, D.C. And you may have seen my post about this amazing breakfast at Founding Farmers. It was one of those meals you dream of for daaaays after.
Those blueberry pancakes. And the Thick Cut Peppered Maple Bacon. Where is my heart eyes emoji?? And the Blueberry Butter. I love butter, but that Blueberry Butter was just about the best thing I've ever had on top of blueberry pancakes!
I knew it was a recipe I had to create at home. If you ever get to DC, make sure you take the time to have the pancakes at Founding Farmers. If not, you can always make them at home. And dream with me. Oh, and if you're looking for my pancake recipe, it's here, just replace the strawberries with fresh or frozen blueberries.