Turkey and Fresh Veggie Chili is a one pot wonder! Quick and easy and healthy too. Gluten free, dairy free and a great way to cut back on red meat, but still enjoy a filling meal.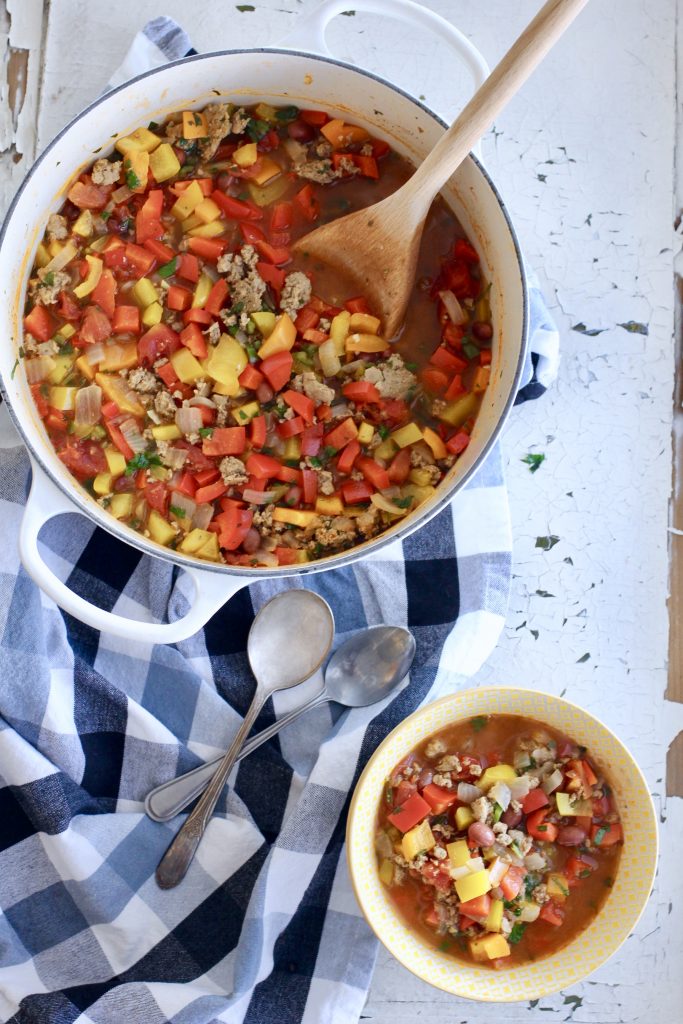 This post was originally published  January 2016 and has been updated.
Sugarbuttereggshamturkeypiecookiescookiescookiescandygravymashedpotatoesrollschocolatenutspumpkin is where I was living for the past two months.  It's time to make an effort to eat something on the healthy side! This Turkey and Fresh Veggie Chili is our new favorite dinner. It takes minutes to throw together and is loaded with good for you ingredients.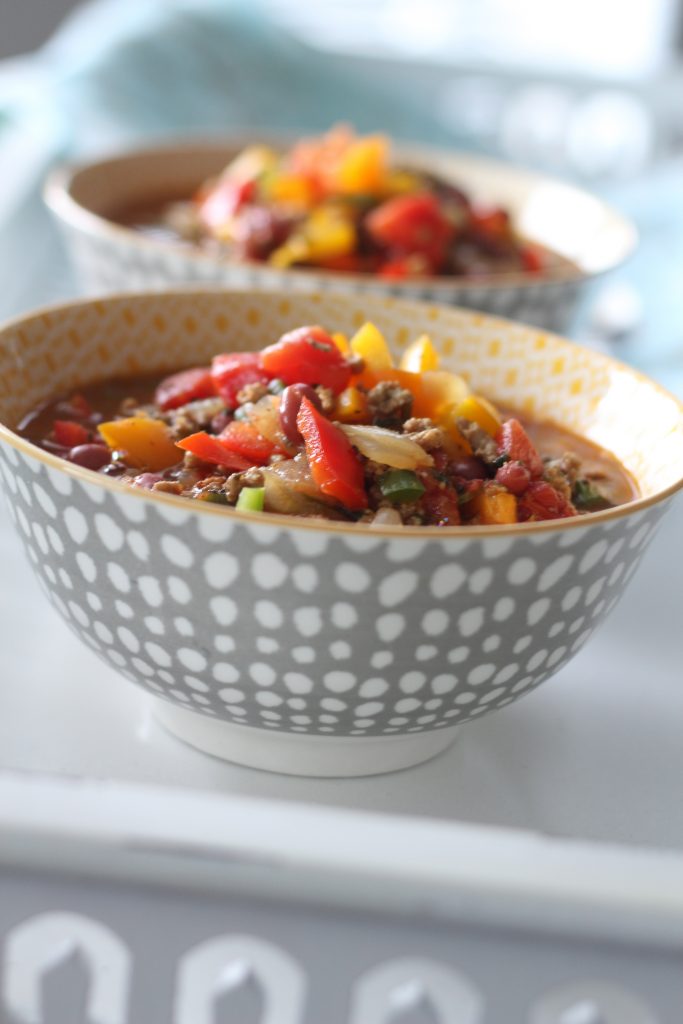 One item of interest, when I first published this recipe in January of 2016, I received so many comments from readers on Instagram saying they made this for their family and the kids LOVED it! I was caught by surprise thinking that adults would love this but the kids not so much because of the peppers, not true! There were many reports of families loving this recipe and asking for seconds. 
We started off the new year with a little workout in the snow. Snowshoeing is something I love to do with Grant. It's beautiful and peaceful and so fun to be out in the snow and sun.
Writing your name  (or year)  in the sand?  Highly overrated. Hahahaha