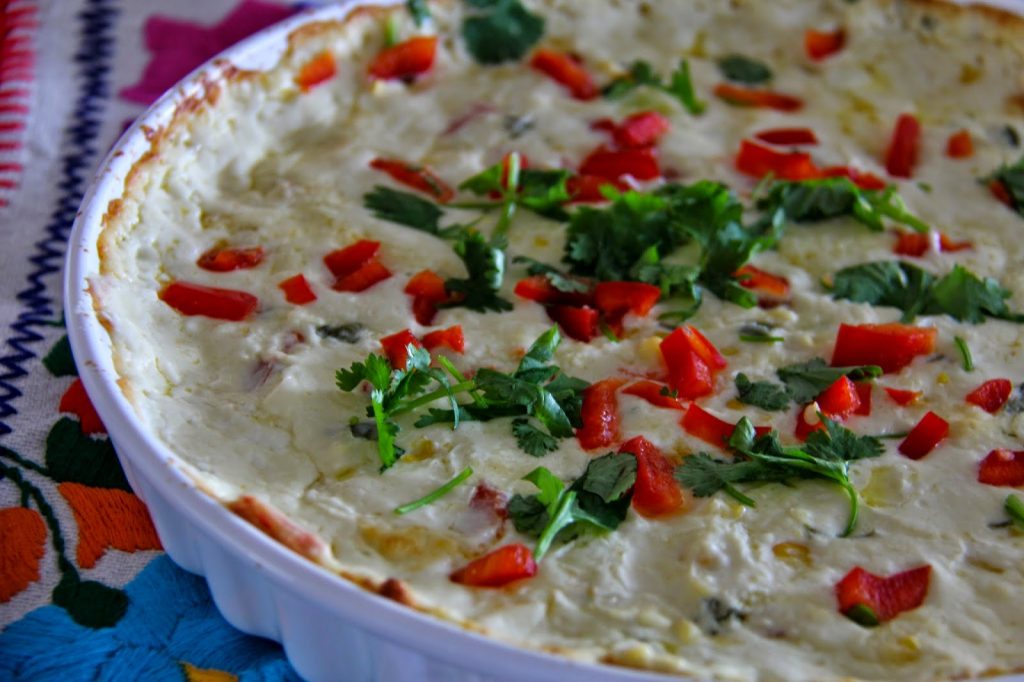 I took a trip with my girls to Oregon for a few days in August. We ate our way through Portland, then headed to the coast. Here's a little look into our five- food packed, beach loving days in the great state of Oregon! At the end, I'll show you how to I made this really simple cheese dip filled with cheeses, corn, red pepper and jalapeno and the Vintage Extra Sharp White Cheddar I brought home from our Tillamook Cheese Factory tour…
First stop, berry picking by the side of the road.
Multnomah Falls. Right outside the city. Worth the 30 minute drive.
A trip to Portland isn't complete without breakfast at THE Original, Original Pancake House.
Sit at the community table, chat with locals, highly recommended.

Cannon Beach, OR. Haystack Rock. Serious beauty.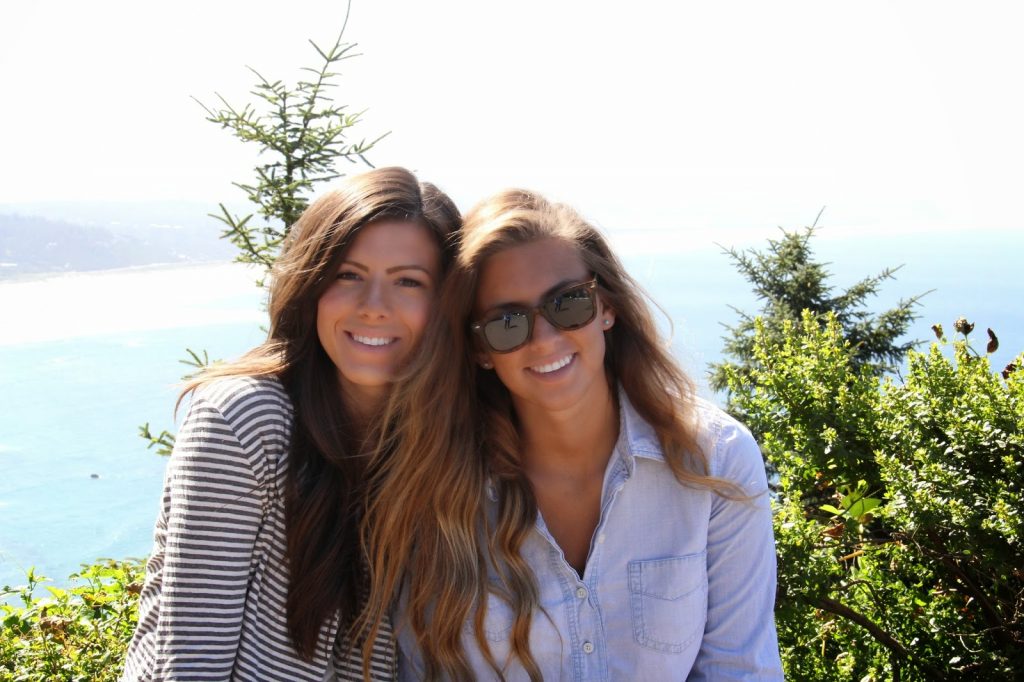 More serious beauty, love these two.
Hydrangeas the size of your HEAD.
Walks on the beach.
Once at the coast, we headed to Tillamook to tour the factory. We were met by Leeanne, our lovely tour guide. She led us through the factory, explaining every detail about the cheese making process. Leeanne is an expert on everything Tillamook!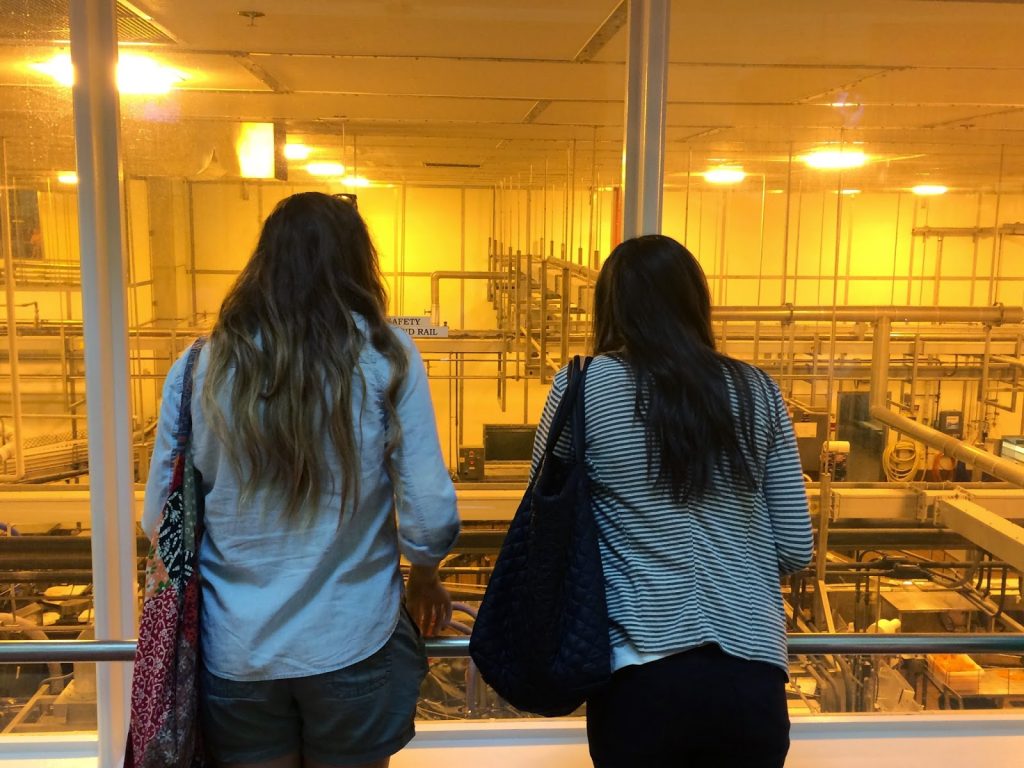 Guess how many pounds of cheese are stored at the Tillamook facility at any given time?
Did you guess 50 Million lbs? You're right!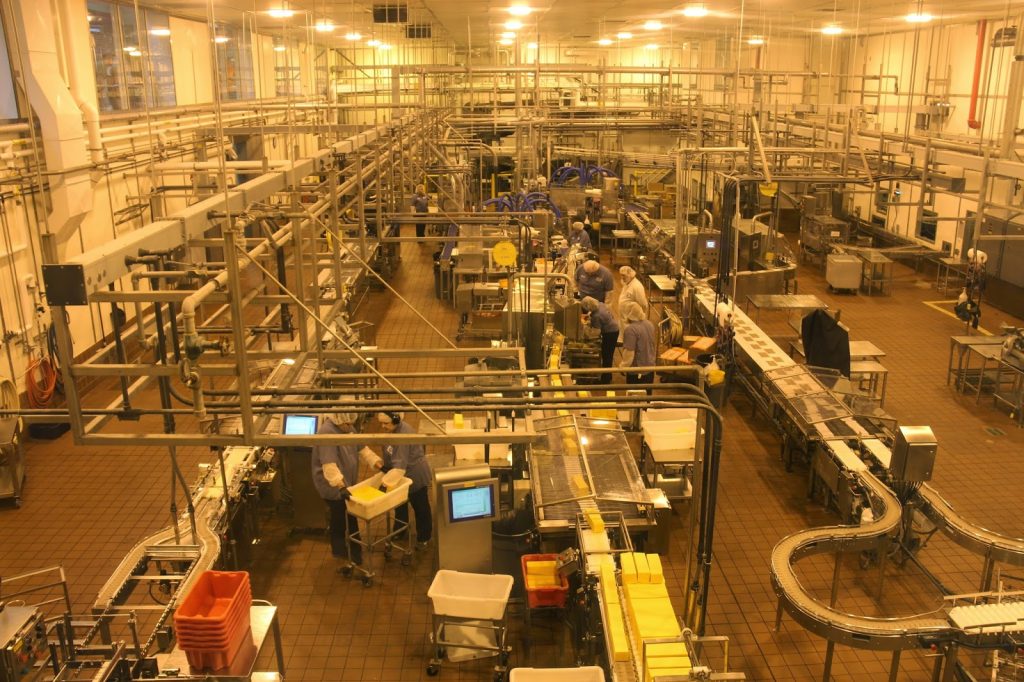 Watching all of that cheese being made will make you HUNGRY.
It's hard work touring the factory.
Enter our friend, Leeanne with CHEESE SAMPLES!
The next half hour was spent receiving an education on several types of cheeses,
made under the same roof.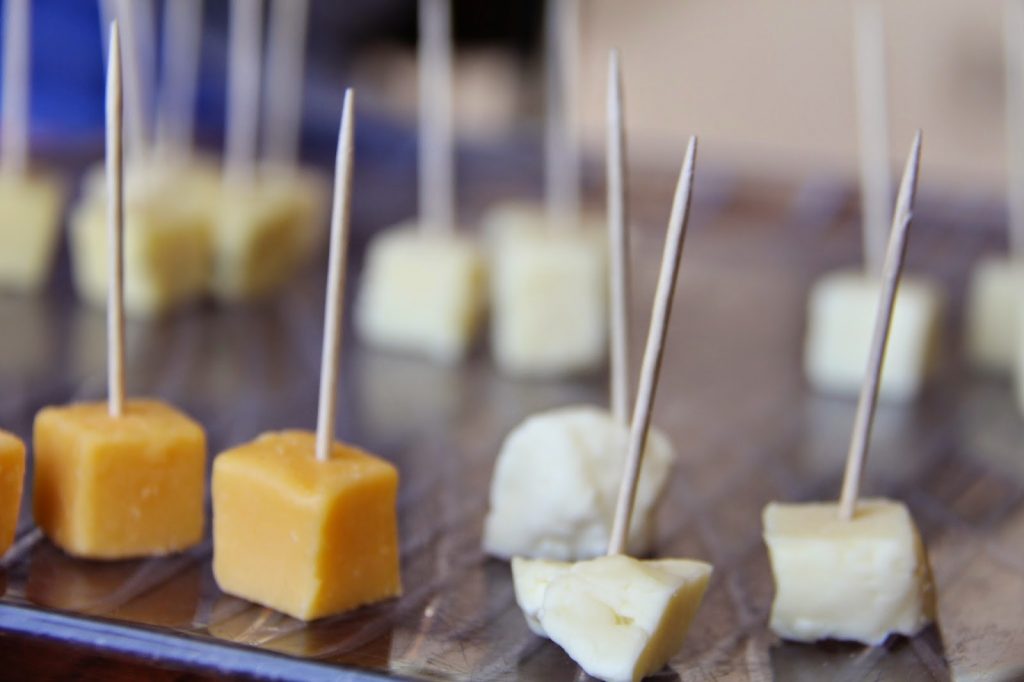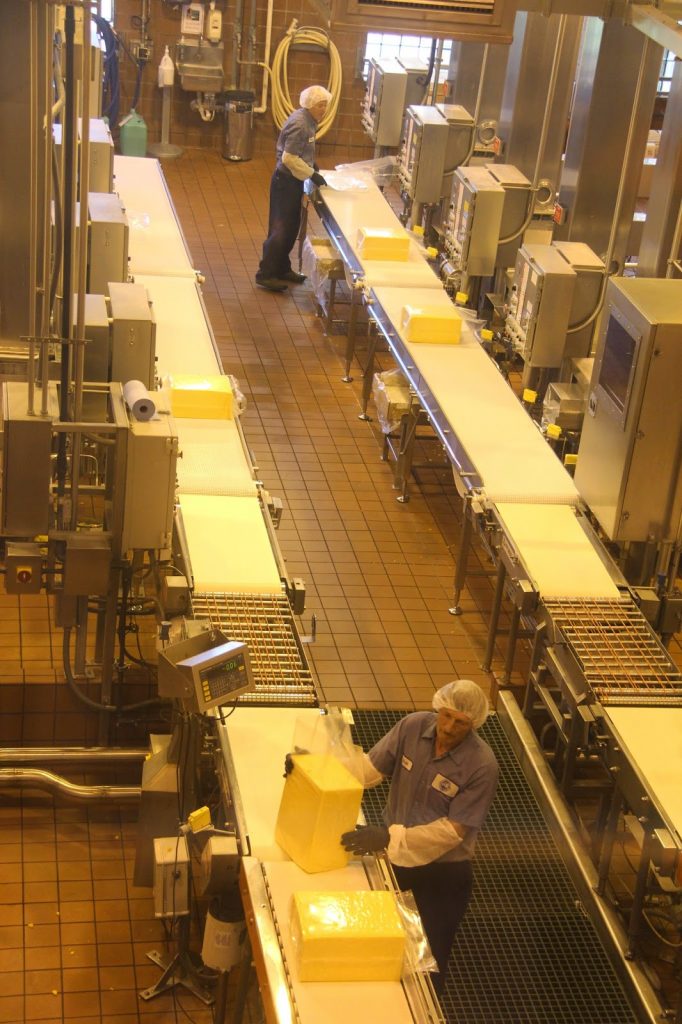 We tried Squeaky cheese (usually yellow, but this was a special vintage batch).
The second was a Medium Cheddar. More trivia- It takes 20 lbs of milk to make one 2 lb baby loaf of Medium Cheddar Cheese. Leeanne guided us through about 12 different types of cheese including: Smoked Extra Sharp, Smoked Black Pepper White Cheddar, Swiss and Squeaky. My favorite was the Vintage Extra Sharp White Cheddar.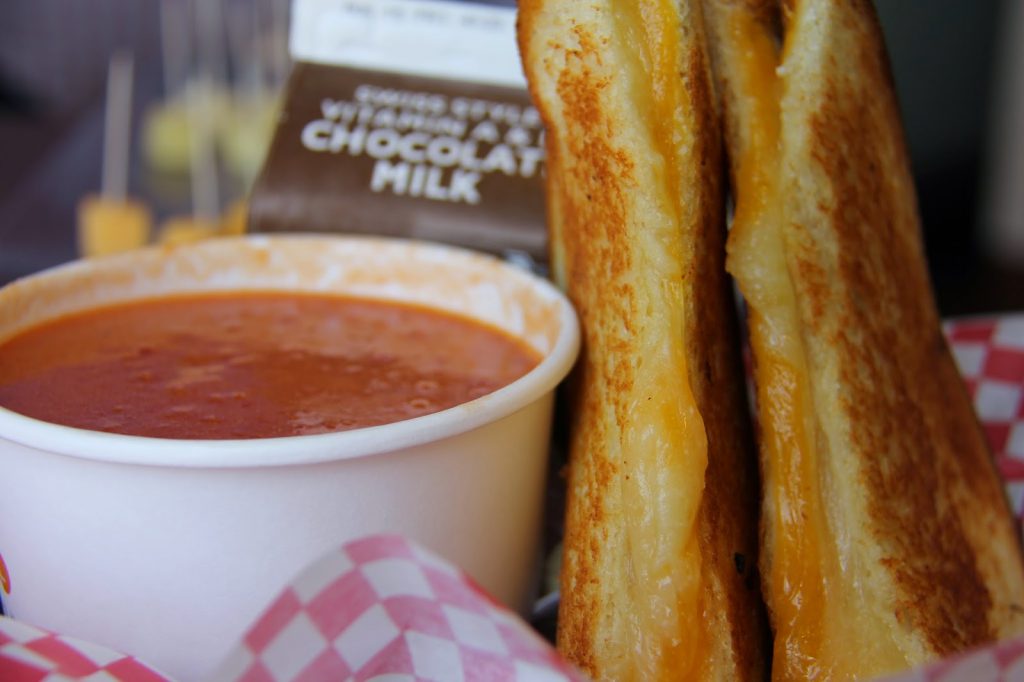 After our cheese tasting, we had lunch. We tried the grilled cheese, of course. And the house made tomato soup. Who can eat grilled cheese without tomato soup? I ordered the Tillamook Mac and Cheese. Creamy, smooth, melty. So good. Made with five cheeses. If you tour the factory in the morning hours, they serve breakfast too. Lots of omelets with CHEESE on the menu.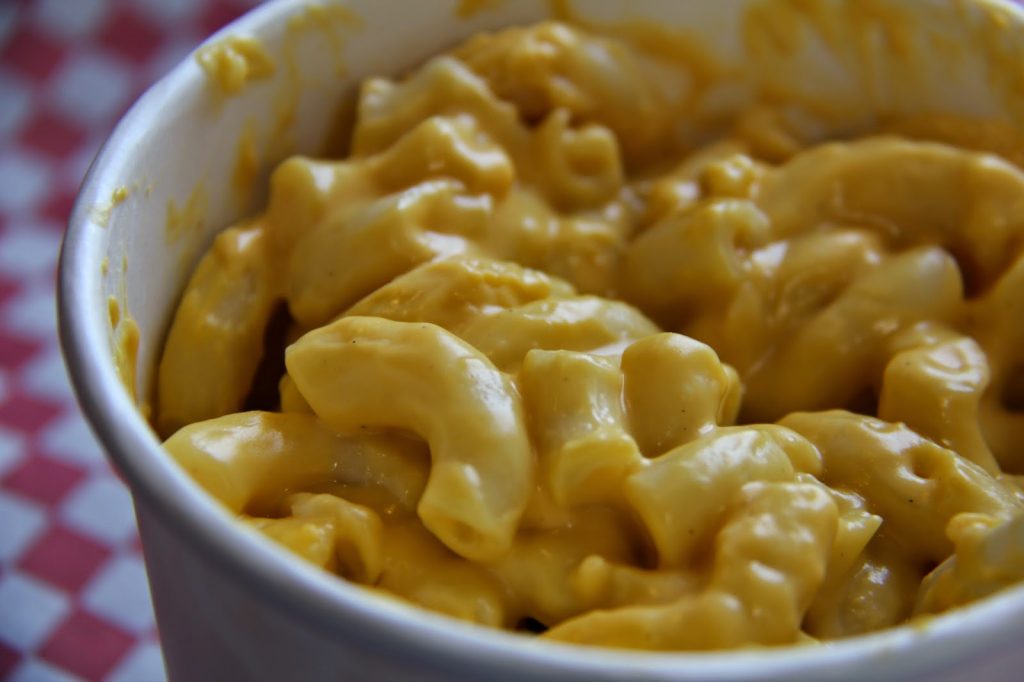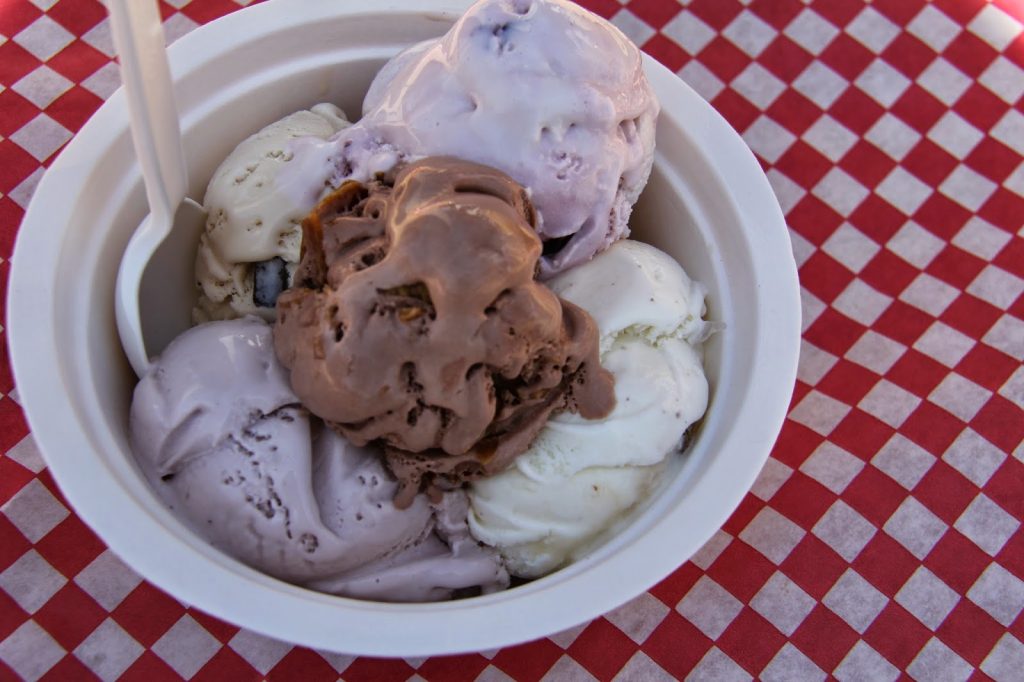 After lunch, we ventured over to the ice cream counter, where we tried a variety of Tillamook ice cream. This is the 5 scoop sampler bowl. Because we just couldn't decide. So yummy.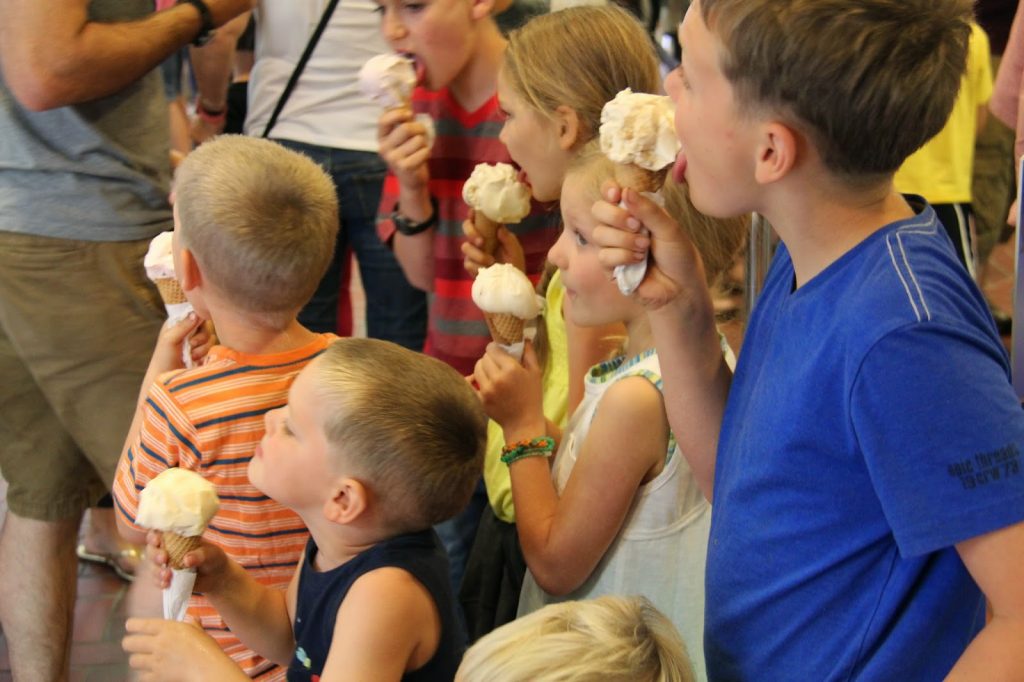 Tillamook tour = happy kids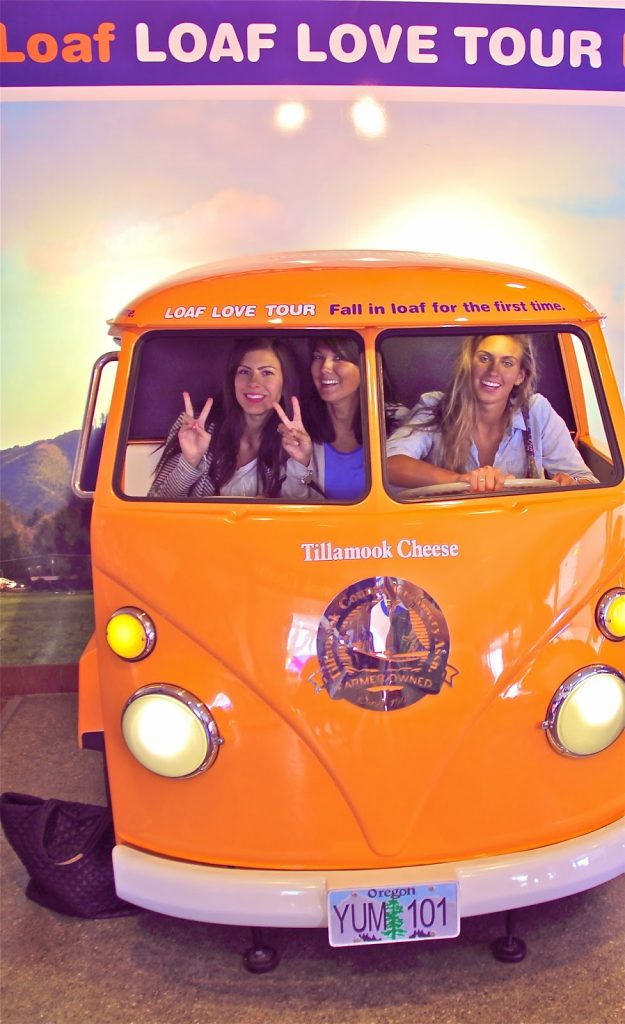 Stop by next time you're in Tillamook, OR.
The self guided tour is free and the ice cream and lunch are reasonably priced. And who doesn't want a pic in the baby loaf with their girls?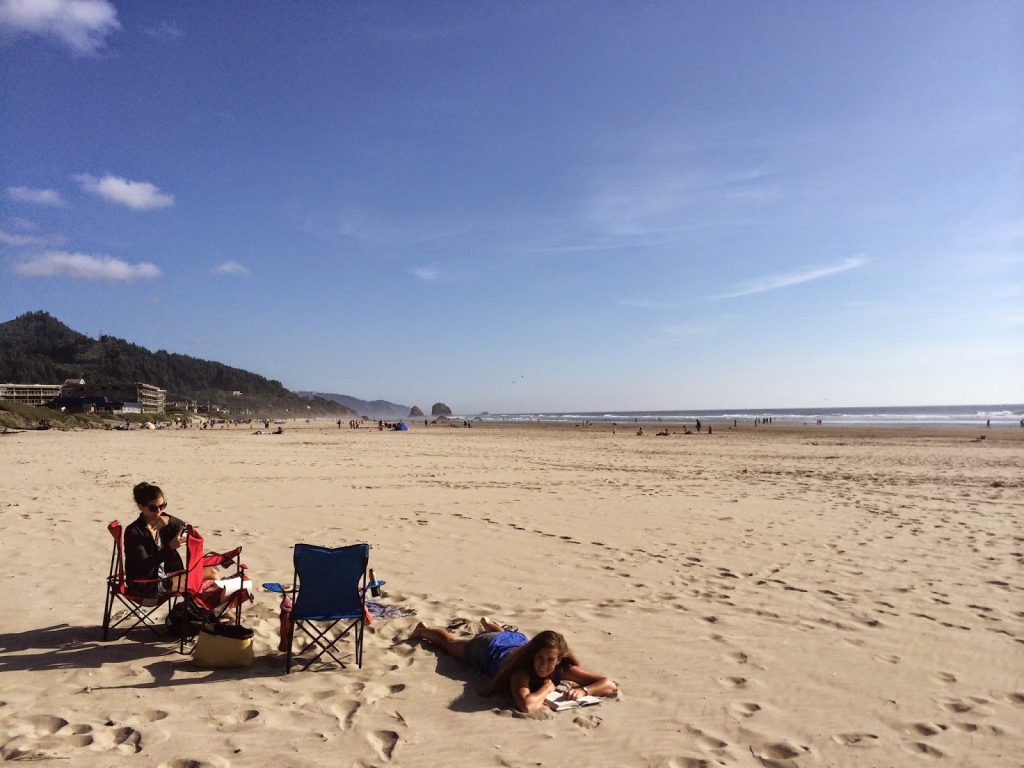 All of that eating can make you tired. It was a good afternoon for a nap on the beach…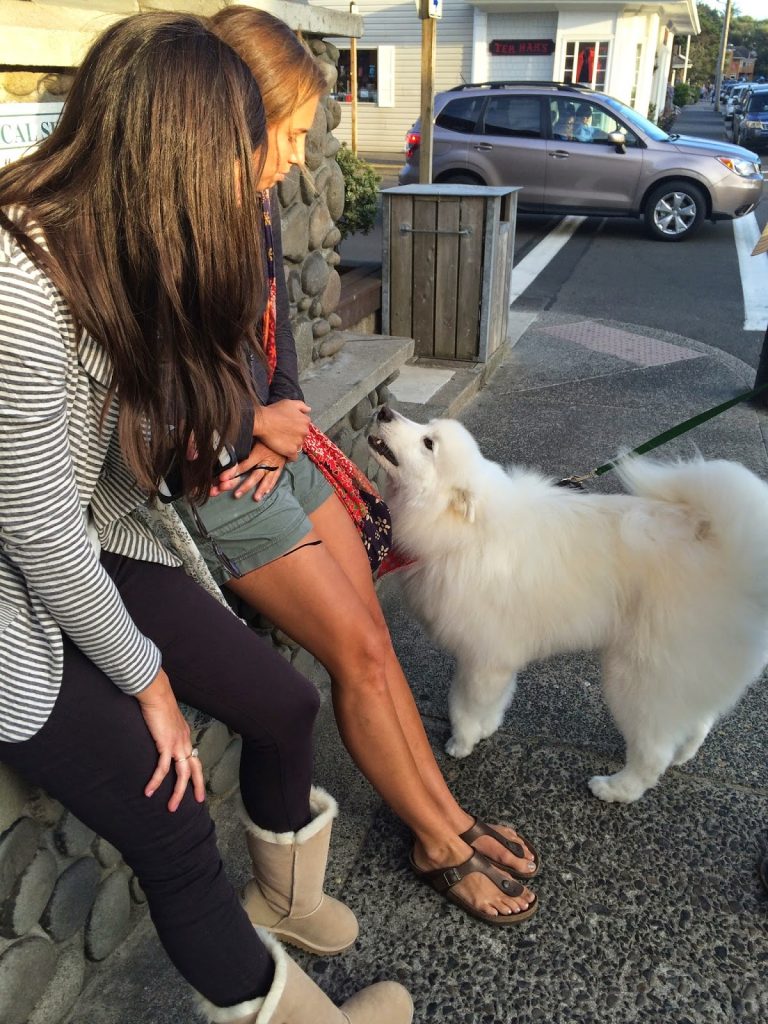 After the nap, a walk through downtown Cannon Beach. Brooke and Corrine making convo with a furry friend.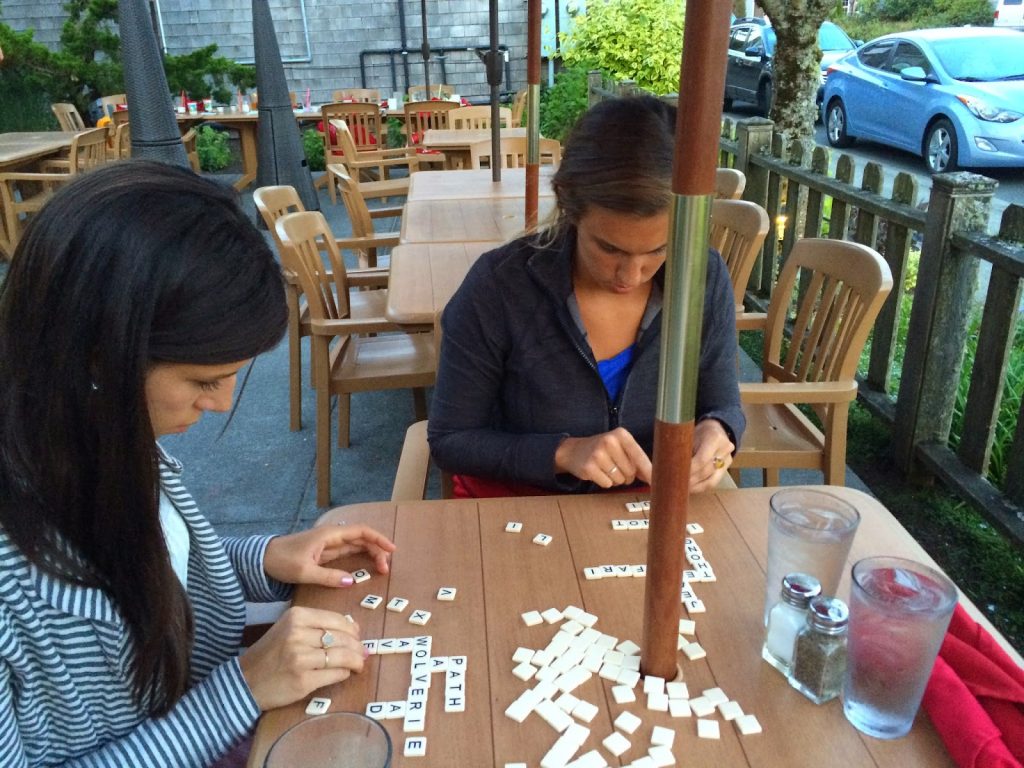 More Bananagrams. This time at a restaurant, while waiting for what? More food, of course.
Corriney is determined to win this round.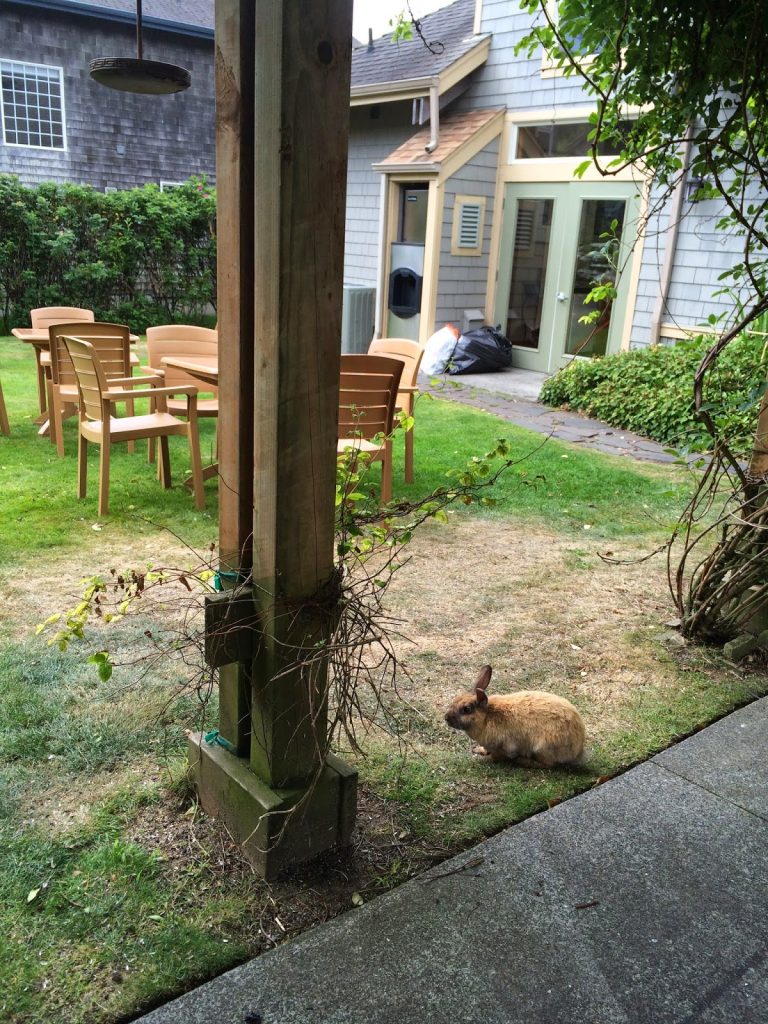 The Inn at Cannon Beach was so quaint. Bunnies roaming the property.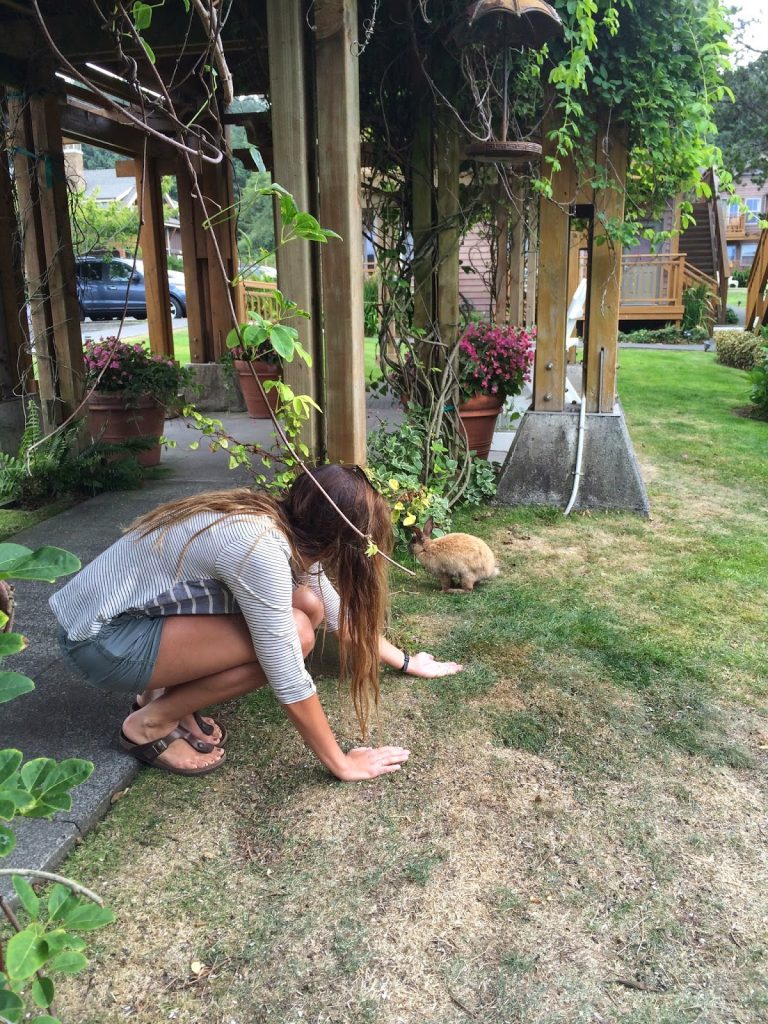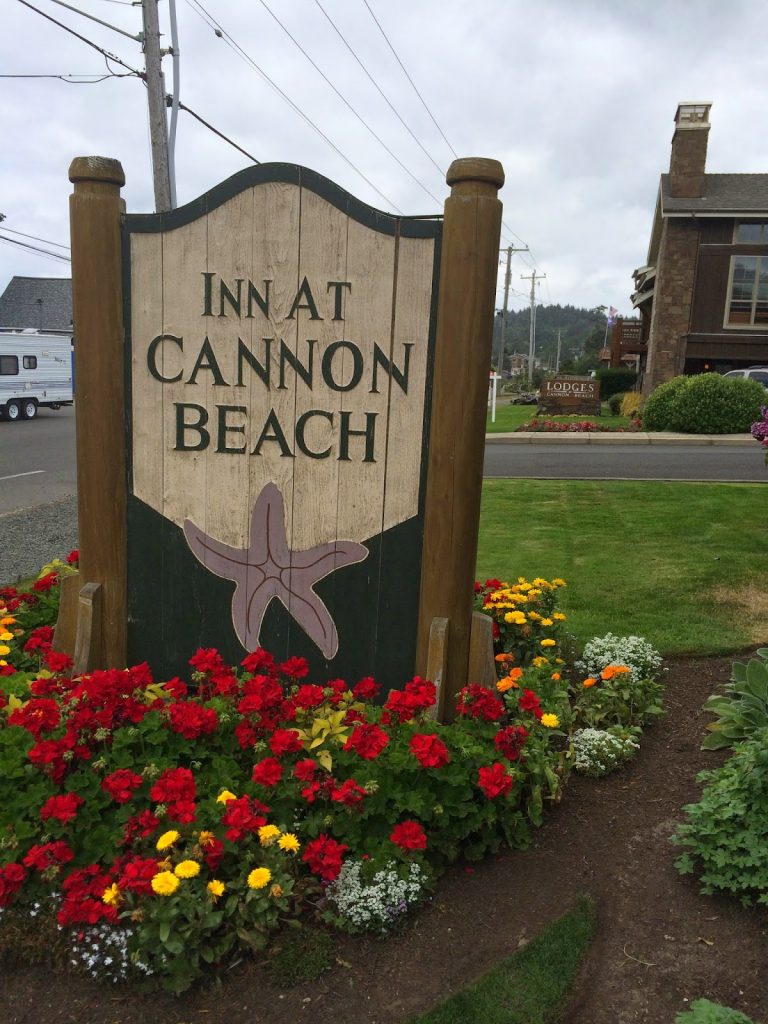 Highly recommend this place.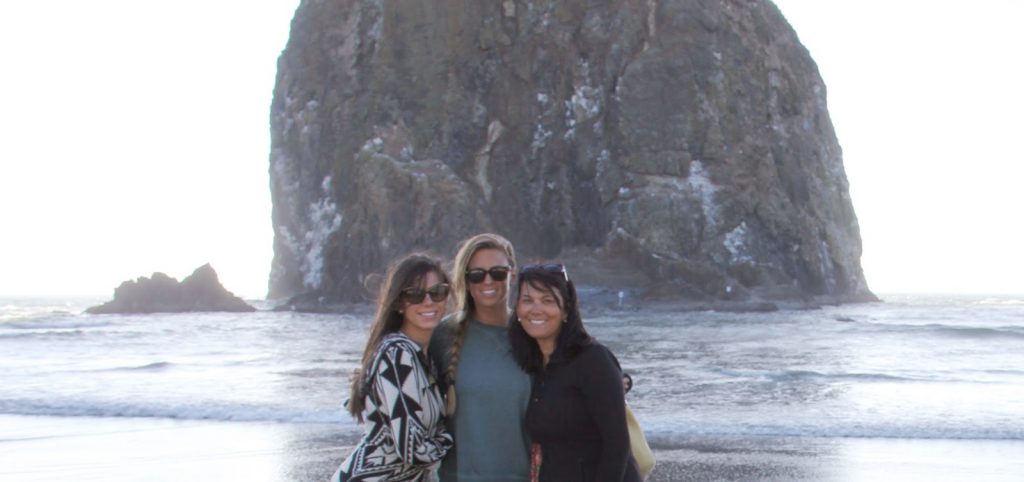 We loved our time at the coast. No matter the time of year, the Oregon coast has to be one of the most unspoiled and beautiful beach areas in the world.
After our tour at the factory, Leeanne gave us a round of my favorite, the Vintage Extra Sharp White Cheddar. The flavor is pungent and the round is a little crumbly when cut. I wanted to create a recipe that featured the flavor of the cheese, and I think my Vintage White Cheddar Dip does just that!
This dip is perfect for spreading on crackers or dipping a tortilla or corn chip. It would even be perfect with celery sticks. I added some fresh corn and red peppers to break up the rich creamy texture of the dish. We served it at a gathering and it was gone in minutes. It's perfect for anything from a holiday party to a tailgating event. Thanks Tillamook!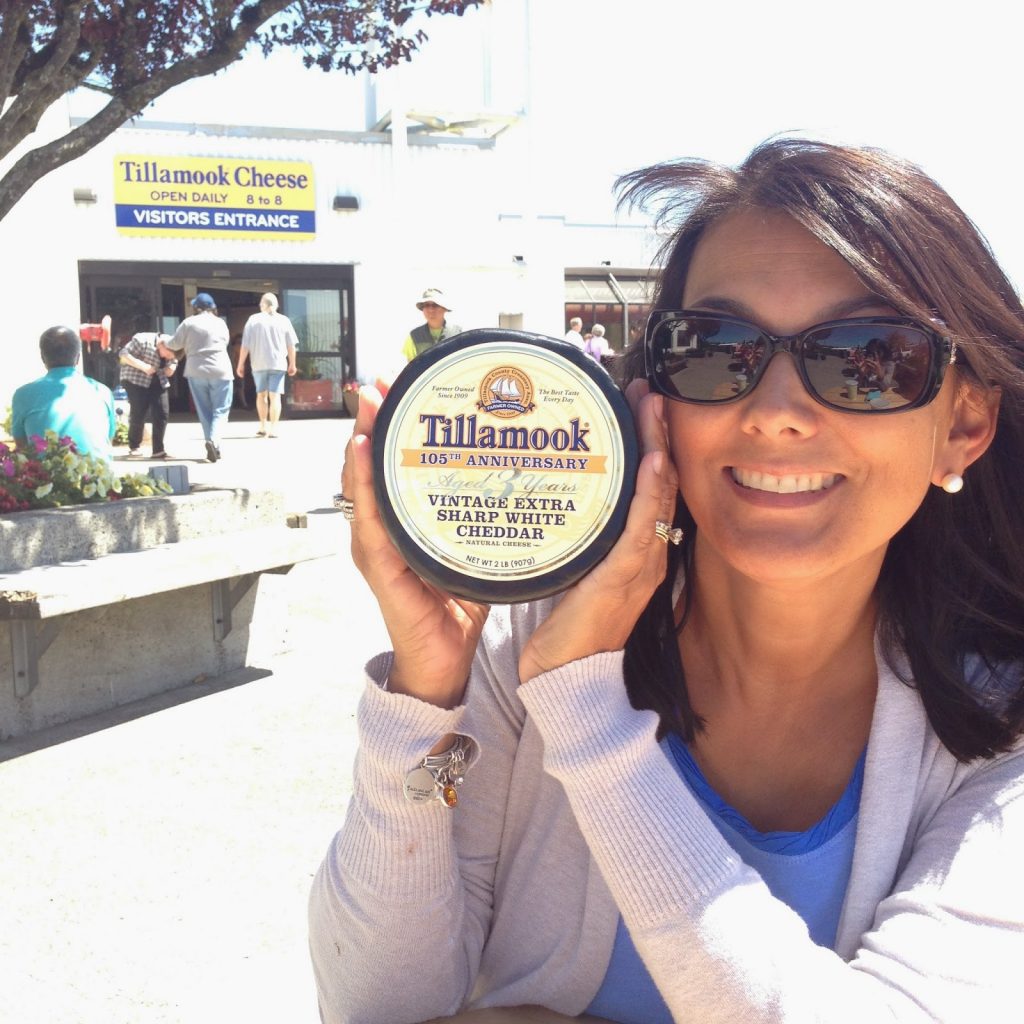 Me and my cheese.
Vintage White Cheddar Dip
Ingredients
1

cup

sour cream

regular or low fat

16

oz

cream cheese regular or low fat

not no-fat at room temperature

1

cup

Tillamook Vintage Extra Sharp White Cheddar

grated

1 1/2

cups

corn

fresh or frozen, not thawed*

1/2 -1

Jalapeno

chopped (seeded if you do not like spicy foods)

1

red pepper

seeded, chopped and divided (a few bits separated for garnish)

1/2 to 1

cup

cilantro

chopped (a few bits separated for garnish)

1/2

teaspoon

salt

3-4

drops hot pepper sauce

such as Tabasco
Instructions
Mix the sour cream and cream cheese together in a bowl until smooth.

Fold in the remaining ingredients, (leaving some of the cilantro and red pepper to sprinkle on top after baking).

Spoon into a lightly greased dish for baking. I used a 10 inch round tart dish.

Bake at 375 for 20 minutes on top third of oven or until bubbly and slightly golden.

Serve immediately.
Recipe Notes
– If using fresh corn, cook the corn and then cut the corn off of the cob before using. Measure out 1 1/2 cups of corn for the recipe.-You may make this ahead and bake when ready to use. Remove from refrigerator about 30-45 minutes before baking. and set on counter. Bake for 20-30 minutes.-You may add chopped peppers, tomatoes that have been seeded, onions (chopped fine), green chilies, and/or other types of grated cheese.-If you cannot find Tillamook Extra Sharp White Cheddar, you may use other brands of cheese. This would also be great with an Extra Sharp (yellow) Cheddar cheese. I would stay with a "sharp" variety of cheese. It will cut the richness of the cream cheese and sour cream combination and add a depth of flavor.