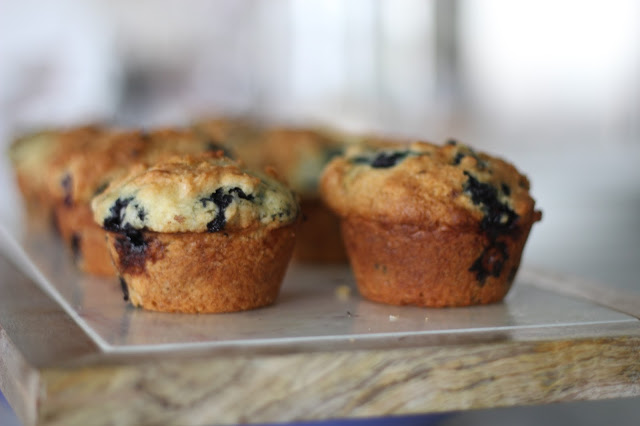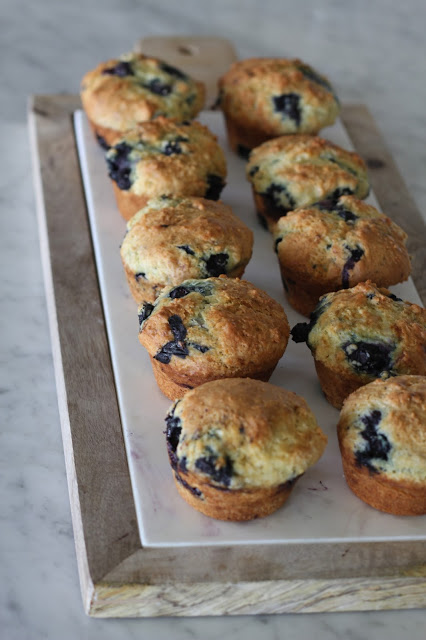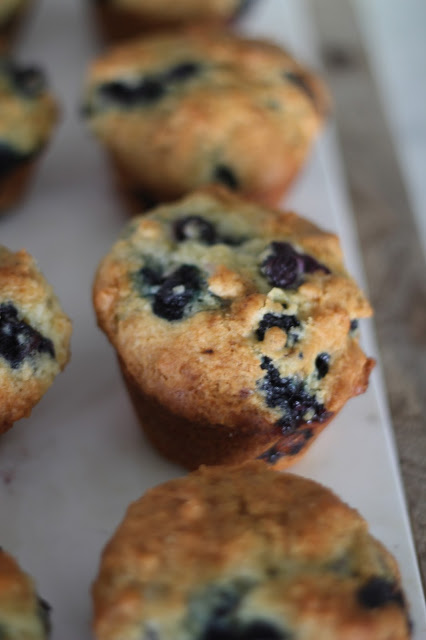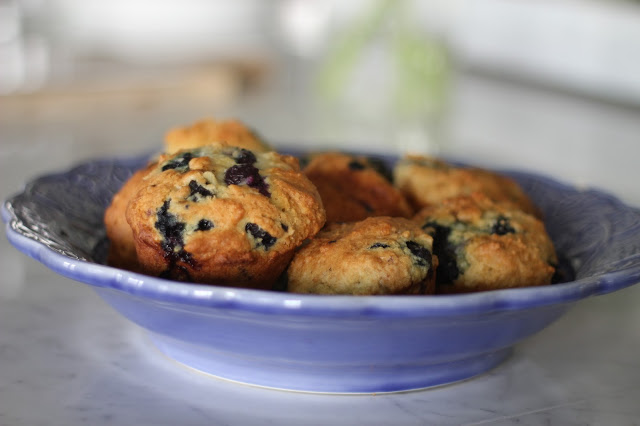 I was having a discussion with my food-loving blogging daughters,
Corrine
and
Brookie
last week about good muffins and how difficult  it is to find a place that makes good muffins.  You know, not muffins from a mix, purchased from a food supplier.  We are talking home made muffins. The thought of purchasing one of those muffins from a mix makes me want to open my own little place! Here's my daydream… Open a place in Bountiful. Breakfast and lunch. No set menu.
Biscuits
,
muffins,
home made lemon ricotta pancakes
.
Breakfast casseroles
. A
salad
of the day.
Soup
of the day.
Cookies
,
brownies
,
cake,
pie
.  Maybe a sandwich or two. Doesn't that sound dreamy?! Fountain Diet Coke with lots of fresh lemon and lime and PELLET ICE.  I would do almost anything for unlimited pellet ice.
The only problem- I don't want to be married to a business. So I'll just keep blogging in my Bountiful Kitchen.  And dreaming of my little shop. 🙂
Here's my latest creation, inspired by a few recipes I found on Pinterest! If you're looking for recipe inspiration, Pinterest is a great place to formulate meal plans, plan showers, luncheons, even Sunday dinner. I changed the recipes I found to cut the butter out ( my attempt at healthier eating).
I've found the butter won't be missed in most muffin recipes and the texture is hardly changed. I love the faint coconut scent when using coconut oil! Fresh blueberries are found everywhere right now, but frozen can be used in this recipe as well.
Hope you're enjoying the last few weeks of summer!
Fresh Blueberry and Greek Yogurt Muffins
Ingredients
1 1/2

cups

fresh or frozen blueberries or other berries

3

tablespoons

coconut oil

3

tablespoons

canola or vegetable oil

1

cup

sugar

2

eggs

8

oz

Greek yogurt

plain or vanilla flavored ( I prefer plain) or you may use traditional yogurt

2 1/2

cups

flour

1

teaspoon

baking powder

1

teaspoon

baking soda

1/2

teaspoon

salt
Instructions
Pre heat oven to 375 degrees and place rack in center of oven.

Generously grease a 12 cup muffin tin, or use cupcake liners.

In bowl of a mixer, place oils and sugar. Mix for about 1 minute until sugar and fats are incorporated. Don't worry if the coconut oil is still visible in small pieces, it will melt when cooked.

Add eggs, beat for another minute or until incorporated. Mix in the yogurt until blended well.

Add the flour, baking powder, baking soda and salt all at once. Mix just until flour disappears, about 15-30 seconds on low.

Fold in the berries using a large spoon or spatula.

Using a scoop, evenly distribute the batter into muffin cups. When scooping, generously scoop the batter. The scoop swill be heaping.

Place in oven, bake at 375 for about 20-23 minutes or until a toothpick inserted in center comes out clean. Let sit on counter and cool for about 10 minutes, then remove from pan. Freeze any leftovers for a quick breakfast on a busy morning!
Recipe Notes
-Do not be alarmed, the batter is very thick, similar to cookie dough batter.-Do not over mix the batter and especially make sure to FOLD in the fruit so it will not get crushed before baking.-Use fresh fruit such as blueberries, blackberries, marionberries etc. If you are using frozen fruit, do not thaw before baking. Take from freezer, measure and fold into batter.