It's Cinco de Mayo, and it's noon, and you're thinking- Great. I HAVE to make something that at least seems like a Mexican dish for dinner tonight. Get on your South of the Border, I've got just the dish for you. ABK's Quick and Easy South of the Border Taco Platter. It's fun, it's festive, and best of all it's easy and delicious!
You can spice up your usual taco dinner with this simple but tasty mixture of chicken, fresh red pepper, corn, onion and cilantro. If you've got leftover ground beef or turkey or cooked chicken in the fridge, go ahead and use that to speed things up a bit! I love using corn tortillas, but flour will work as well. The last time I made this I used an Artisan tortilla with blue corn. So good.
If you're wondering if your kids will like red peppers, think positive. Surprisingly, ABK's recipe for Turkey and Fresh Veggie Chili is LOADED with onions, peppers and (not so spicy) spices, and was a HUGE hit with kids. I had lots of comments on Instagram from moms who made the chili and said their kids loved it!
Here are a couple of side dishes you can throw together in 5 minutes each…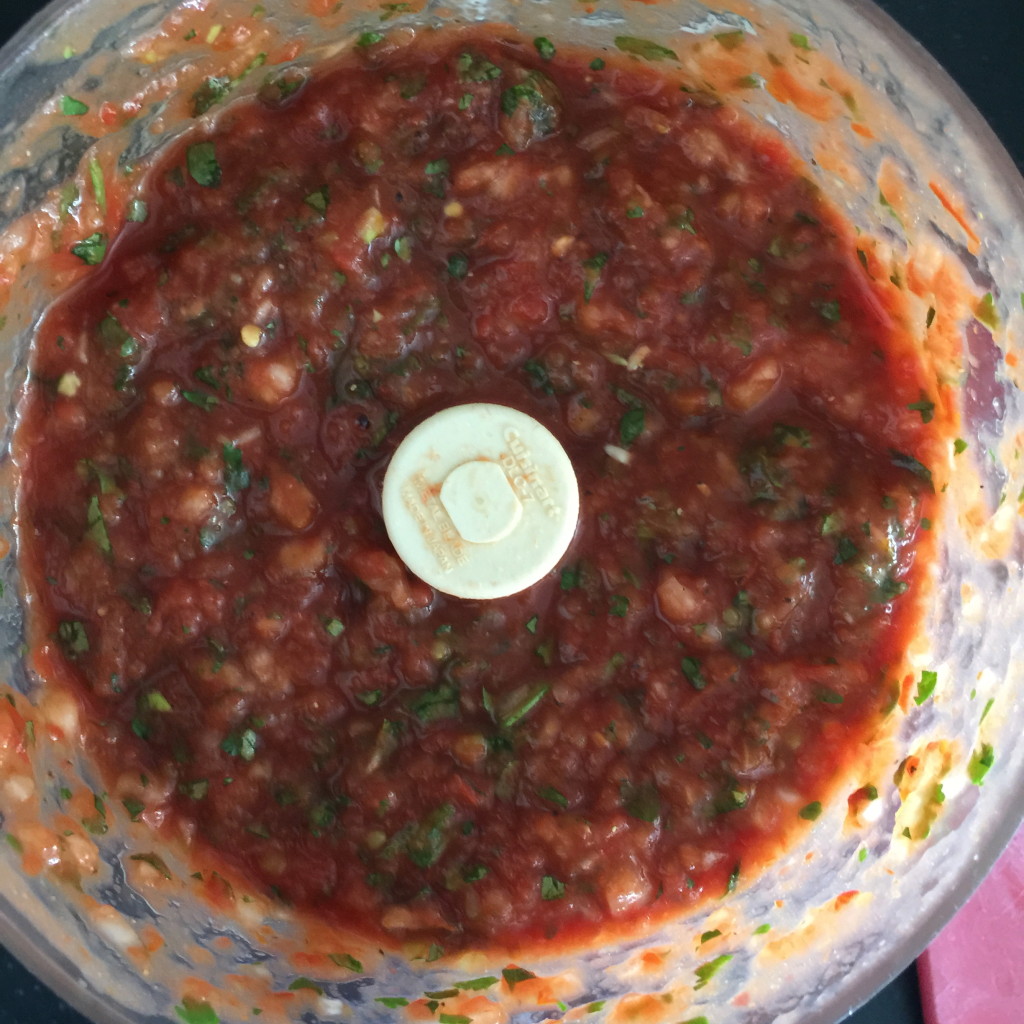 You can change this recipe to adapt to your families needs. Use a corn tortilla for GF meal, leave out the meat if you're a vegetarian. I am convinced if the kids help cook, they usually love the meal. So let them stir and add ingredients to their little hearts content!