Stuffed Pork Tenderloin with Balsamic Mushroom Gravy is a dish that looks and tastes like you spent all day in the kitchen, but can be prepared and ready to serve in less than an hour! I love the rich sauce made with mushrooms, cooked until golden with dark balsamic drippings added and all whisked together.
When I plan our Christmas dinner menu, I try to think simple- but a little out of the ordinary. Something special, but not a dish that requires all day in the kitchen! To me, Thanksgiving dinner is a meal where I'm all about spending hours preparing, but Christmas has always been a relaxing day in our home.
This year, I started working on a pork tenderloin dish that fit this description but was also WOW! delicious. I've experimented with different methods of preparation and cooking this Pork Tenderloin with Balsamic Mushroom Gravy- stuffing the pork, not stuffing the pork. Rolling and tying the meat, holding it together with toothpicks… The recipe below is the result of what worked best and also what tasted best. Do not be intimidated by the length of the recipe!
The recipe can be broken down into a few simple steps: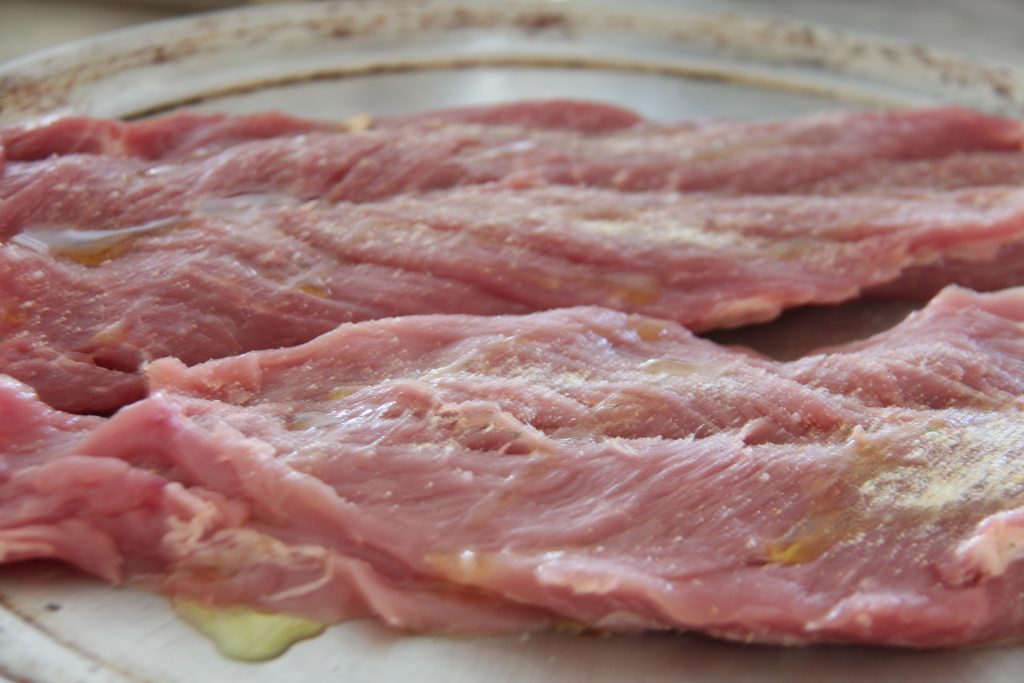 Cut the meat, set aside. Saute the onions and mushrooms.