Ruth's Diner is legendary in Utah and known for Ruth's Mile High Biscuits! We first went to Ruth's right after we were married in the early 80's. I loved the setting of this quaint little diner in Emigration Canyon just past the zoo in Salt Lake City.

Ruth's Diner In Utah
Have you eaten at Ruth's Diner in Utah?  It's located in an old trolley car in Emigration Canyon. The setting of the restaurant is so scenic. Seating is both inside the trolley car, and also outside on a beautiful patio filled with trees. I love eating outside in the summer and inside the cozy car during the cool weather months.  My favorite meal is breakfast- especially the biscuits!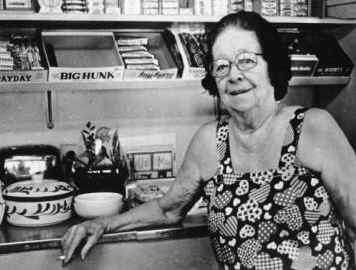 Ruth's Diner is spilling over with Utah history. Ruth first opened a hamburger restaurant in 1930 in downtown Salt Lake City, Utah. After the building was demolished, she purchased an old trolley car and reopened her restaurant in Emigration Canyon. Ruth had an apartment built out back, where she lived alone with her Chihuahua, for nearly 40 years. Her personality was legendary and still talked about to this day at Ruth's Diner which is the one of the oldest operating eating establishments in Utah.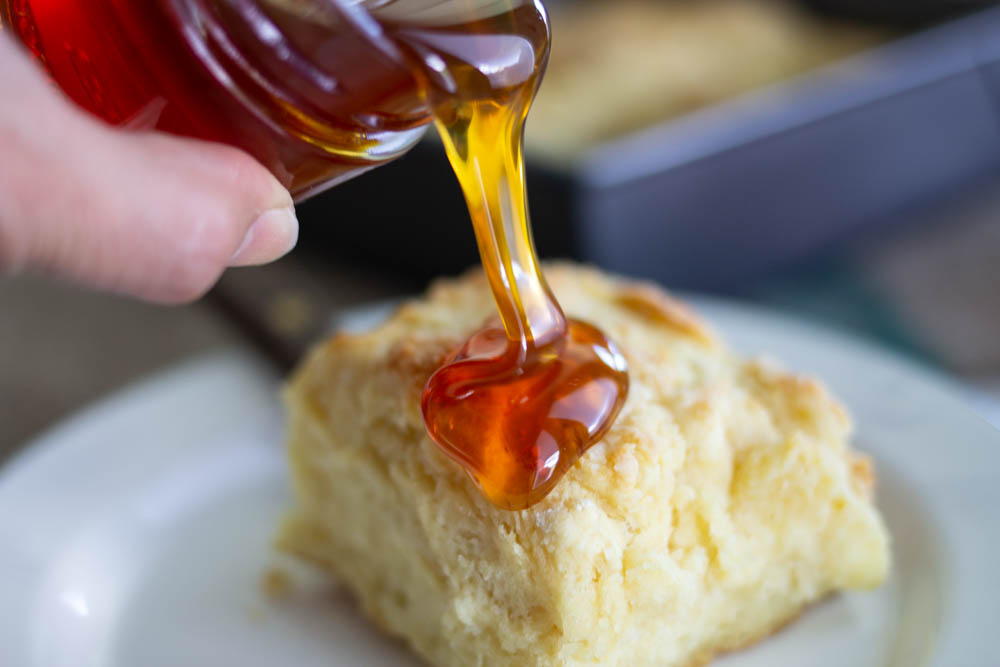 Ruth's Famous Mile High Biscuits
Ruth's Diner is most famous for their Mile High Biscuits. They are tall, fluffy, and perfectly delicious.  Not like typical Southern biscuits which are a bit more flaky. This biscuit is more fluffy than flaky, but rank high on the scale in the taste, and of course, the nostalgia category! When I first tried Ruth's famous biscuits, I knew I had to have the recipe and make them at home.
This is not a copycat recipe- this is THE recipe used at Ruth's Diner.  Well, the original recipe perfected a bit!  After years of making this biscuit, (this recipe was originally posted in 2012 on ABK) I found it needed a little more leavening so I added baking soda and I've always used butter instead of the margarine Ruth's original recipe calls for. The  original recipe from Ruth's  also calls for cutting the biscuits into circles and baking with no mention of using a pan with sides and baking close together, which is essential for a high rise and the square look of biscuits at Ruth's Diner!
One last note, I'm not sure if Ruth named these "mile high" biscuits because the biscuits were so tall, or because the elevation of the restaurant is about a mile above sea level? Either way, they are delicious!
How To Make Ruth's Diner Mile High Biscuits- a few essential tips!
This recipe comes together very easily-  in under 25 minutes bowl to table!  A few tips for making biscuits just like Ruth's… Make sure the butter is chilled and not at room temperature. I take the butter straight out of the fridge and add it to the bowl. You will also need about 3/4 cup of buttermilk for this biscuit recipe so make sure you have buttermilk in the fridge. I've also had success with powdered buttermilk, but prefer fresh if possible.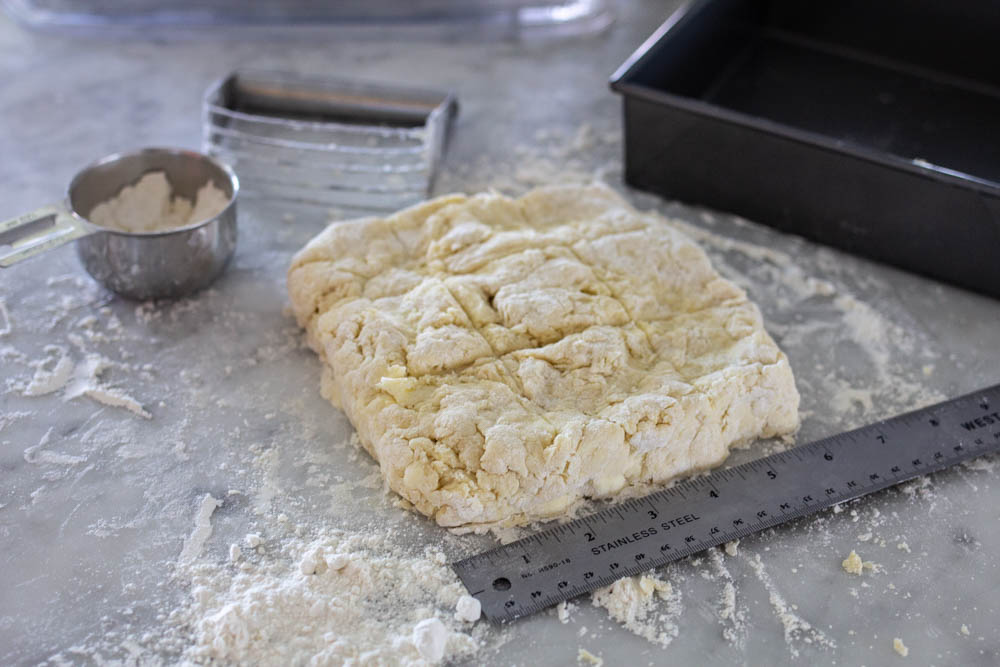 Don't overhand the dough! Less handling equals a lighter finished product. Folding is the key instead of beating or over stirring! Also, to get the high rise on the biscuits, make sure to bake in a pan with the sides of biscuits touching each other. Don't use a cookie sheet. The biscuits need the support of the pan and other biscuits to create a tall "mile high" biscuit.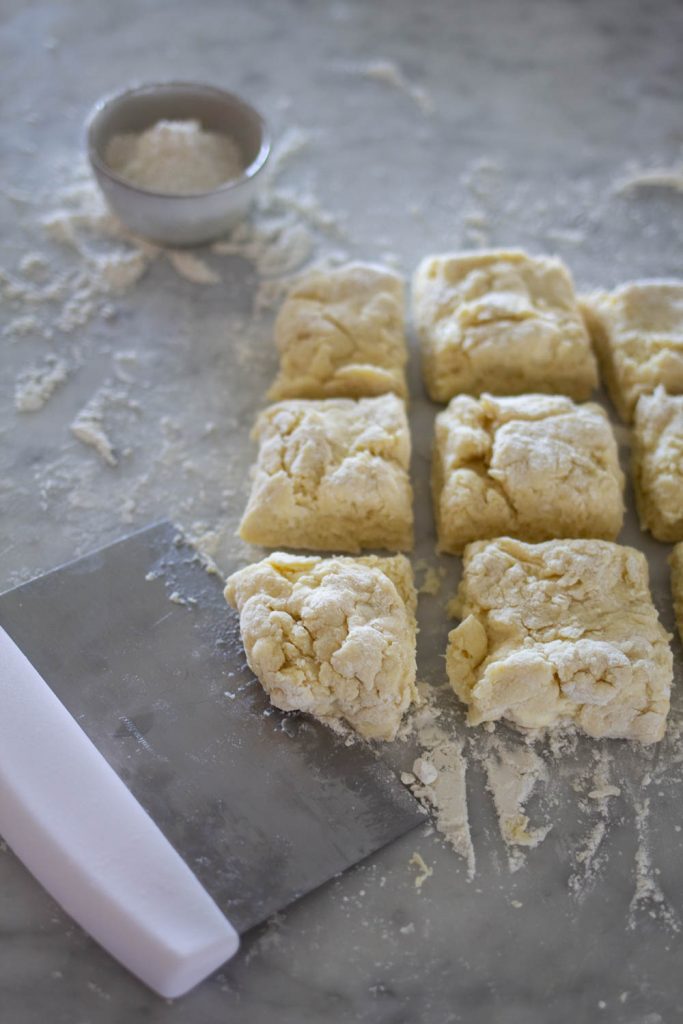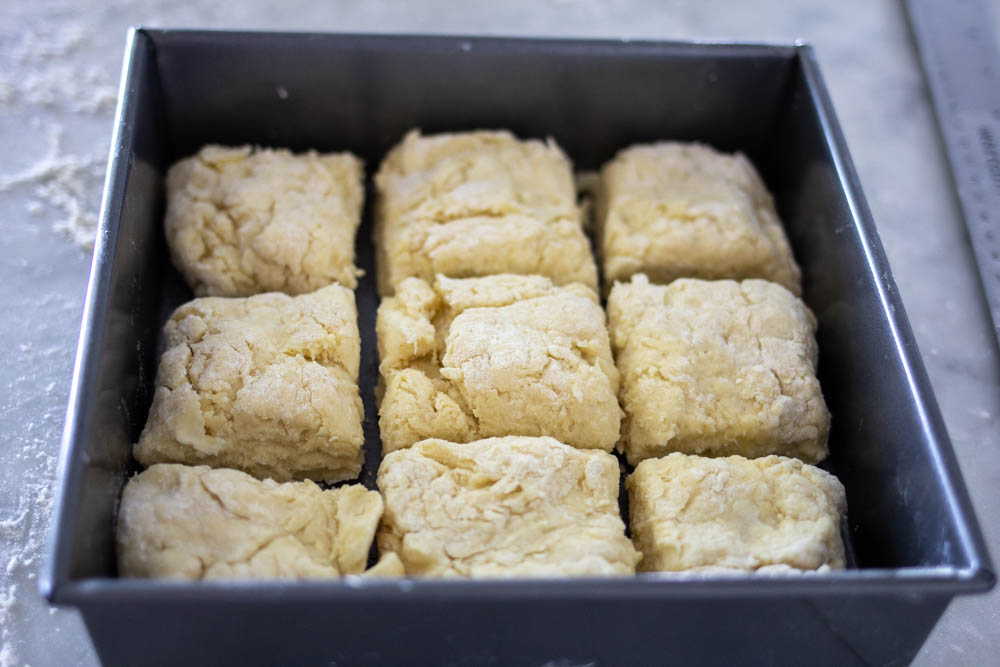 I have oodles of recipes on ABK that will help you use up your buttermilk! Just enter "buttermilk" in the search bar.  Some of our favorites are: Buttermilk Aebleskivers, Southern Buttermilk Pancakes, BLT Pasta Salad with Homemade Buttermilk Ranch Dressing to name a few.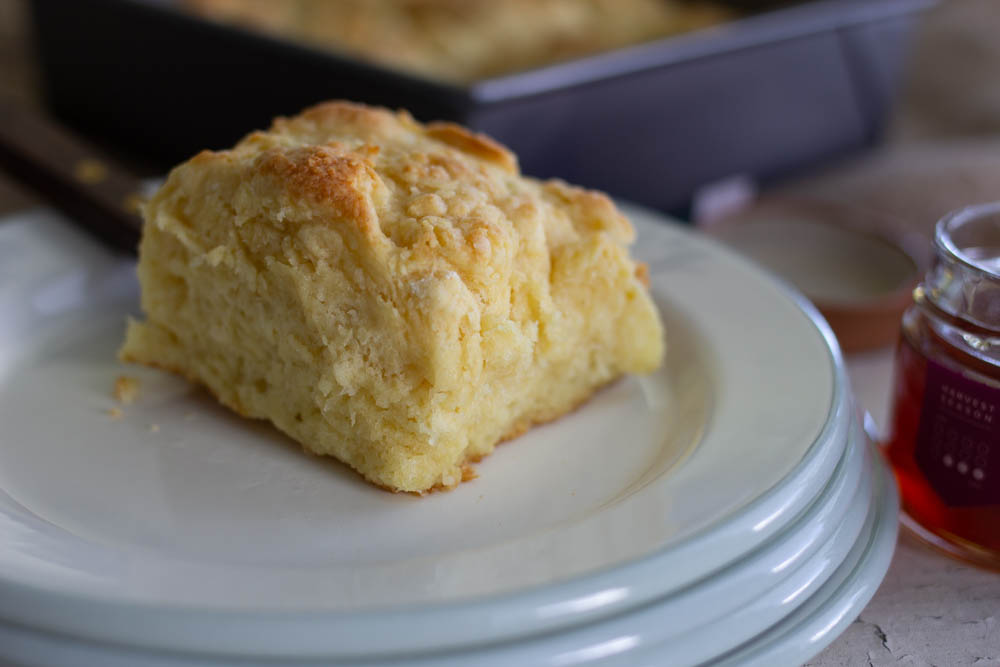 Ruth's "Mile High" biscuits will rise about 2 inches so don't be alarmed if they aren't as high as you thought they would be.  Not a mile high, but this biscuit will yield more of a rise than the average biscuit.  I hope you love making and eating these classic biscuits as much as we do, and if you're in Utah, make sure to take a drive up to Ruth's!
Ruth's Mile High Biscuits
Ruth's Mile high Biscuits are legendary in the state of Utah! This recipe is directly from Ruth's Diner in Emmigration Canyon.
Ingredients
2 1/2-2 3/4

cups

all purpose flour* see recipe notes

1 1/2

teaspoon

salt

1

tablespoon

sugar

1

teaspoon

baking powder

1

teaspoon

baking soda

3

oz

unsalted butter

chilled and cut into small cubes (Ruth uses margarine)

3/4

cup

buttermilk

chilled and shaken well

1

egg, beaten

1/4

cup

water
Instructions
Pre-heat oven to 425 degrees

Combine 2 1/2 cups flour, salt, sugar, baking powder, baking soda and butter till crumbly, using a pastry cutter, or two knives, or your fingers.

Add the buttermilk, egg and water. Mix with a fork or large utensil just until all of the wet and dry ingredients are combined using a folding motion, instead of stirring.

Pat out lightly onto a floured surface into a 6x6 square. Cut into 9 even pieces. Move to a 8x8 or 9x9 square ungreased pan to bake.

Bake at 425 for 12-15 minutes. Remove from oven and serve immediately!
Recipe Notes
The dough will be more wet or dry depending on your climate. Start with 2 1/2 cups flour. When all of the ingredients are mixed together, the dough should be pliable but not sticky wet. If the dough looks wet, add a couple of tablespoons of flour, sprinkling on until the dough is no longer shiny (see photos) If the dough is dry, you may add a little water of buttermilk to the dough by sprinkling on top of dough and then folding together again. 
Make sure to use a pan and not a cookie sheet to bake the biscuits! See post for details. 
If using a dark pan, the biscuits will brown more and may be done closer to the 12 minute mark. The dark pan absorbs heat and will cook the biscuits faster. 
I use a ruler to determine a 3 inch biscuit which makes it easier to fit back into pan when baking. The use of a dough scraper to move the biscuits into the pan is also recommended. 
If doubling this recipe, use a 9x13 pan.