Cranberry sauce + Thanksgiving = A MUST. This 3 Ingredient Instant Pot Cranberry Sauce is as simple as it gets. Just add the ingredients, turn on the Instant Pot, and you're set!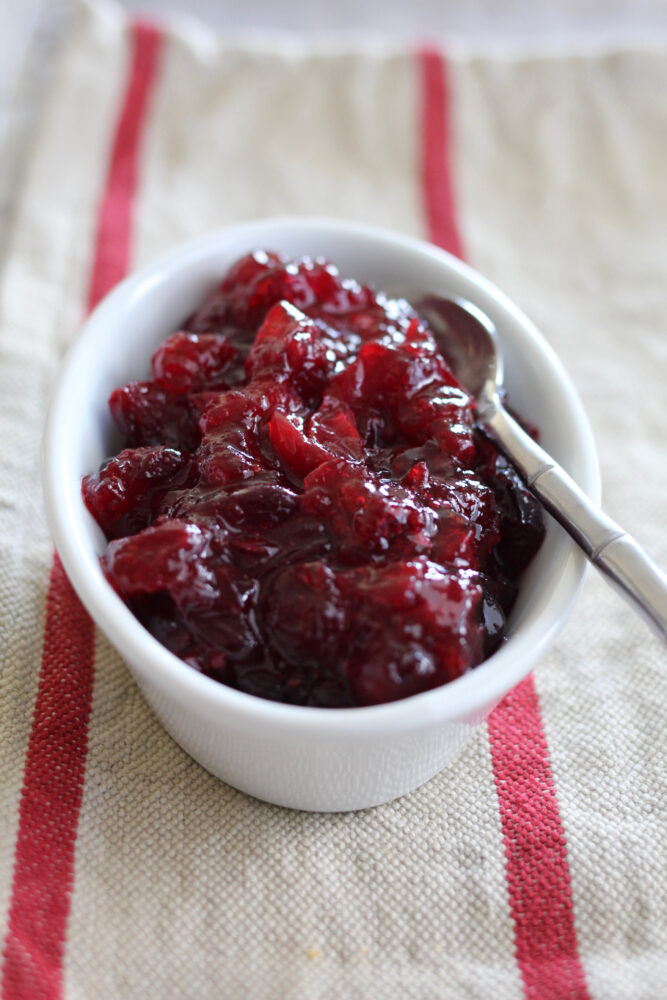 I grew up on canned cranberry sauce. I loved the sweet flavor of the cranberry sauce, but something about the way it came out in a can and stood on its own never seemed quite right in my mind. My mom would cut the can opened, then shake the can over a plate until the jellied cranberry sauce slowly inched its way out of the can like a giant slug. Then she or my dad would lay the congealed sauce on its side, cut it into slices (using the indentations as a guide) and fan it out on a serving plate. Does this sound familiar??!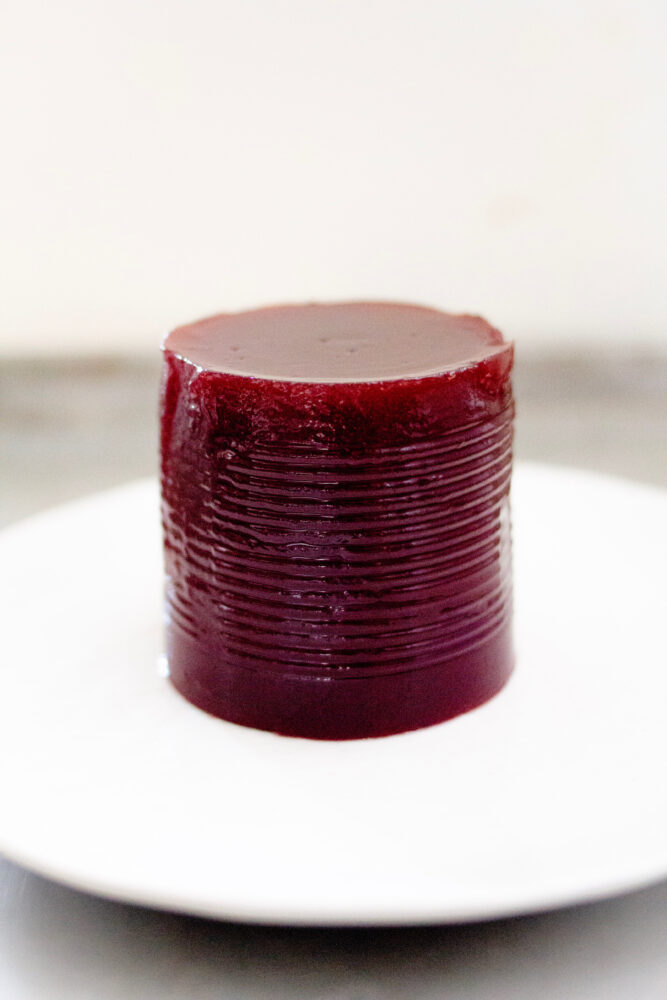 With the Instant Pot, cranberry sauce is so easy to make! Once you make a batch, you'll never go back to the can. No need to stand and stir, continuously checking the texture of the sauce to see if it's ready. The IP takes care of it all! When I'm making Thanksgiving dinner, time is limited, and the ability to eliminate recipes that require a lot of attention is key. Although the total time is right around 30 minutes, this is a dump and go recipe!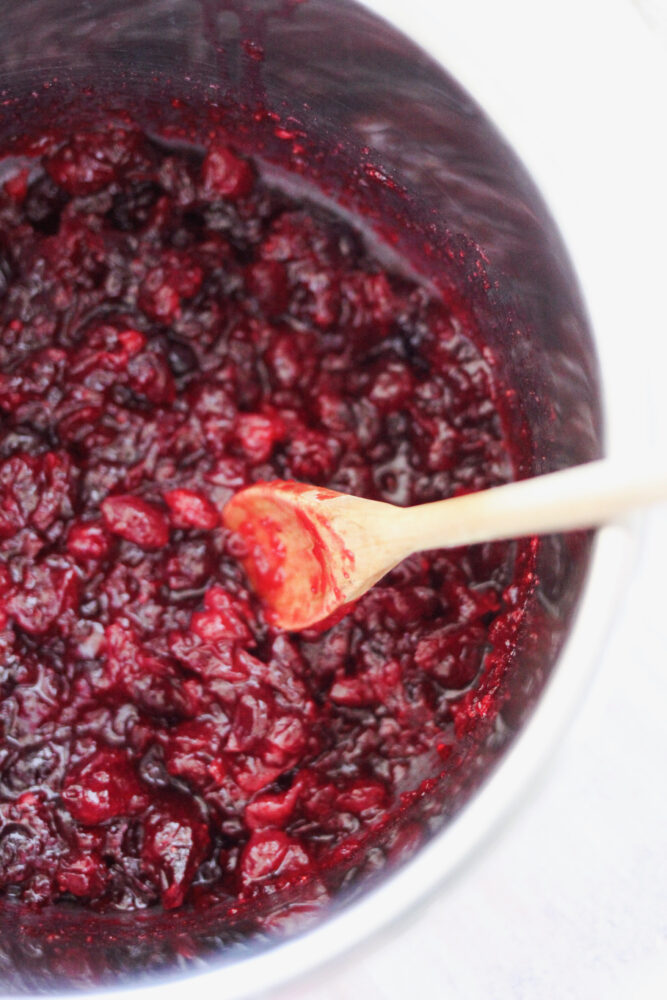 Using the Instant Pot is easy! I'm always surprised at the amount of readers who tell me they have had an Instant Pot in their closet for a few years, and still haven't attempted to use it. Here's a little guide "Instant Pot Now What?" if you are still tentative about breaking your IP out of captivity. Our fool-proof Instant Pot Cranberry Sauce is a great recipe to try if you don't have a lot (or any) experience using the Instant Pot.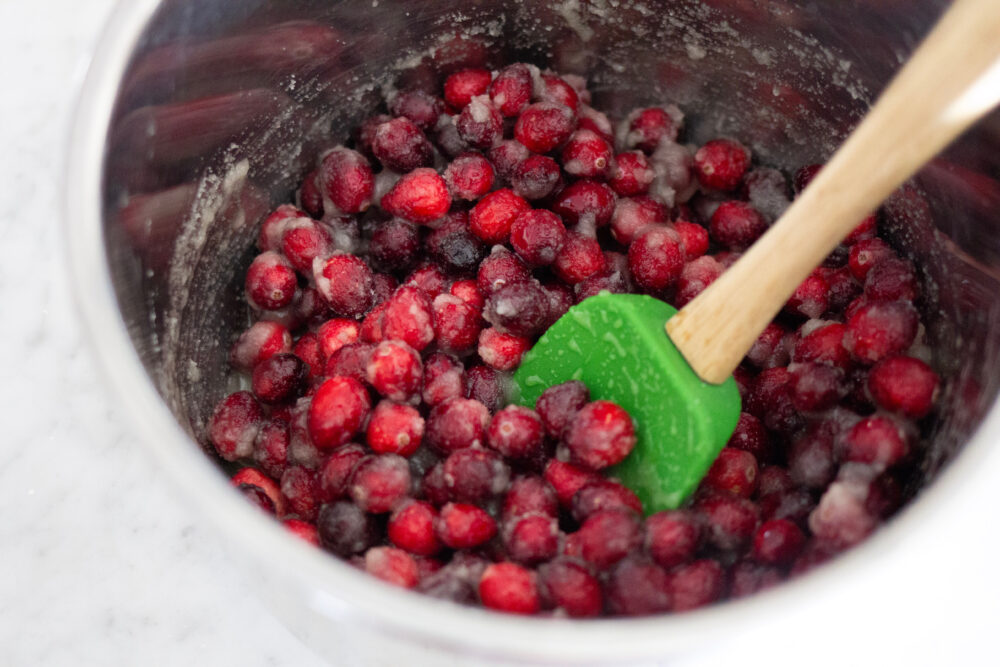 With a sea of yellow, brown and white dishes on the table at Thanksgiving, this recipe is the perfect way to add a side that brightens up the meal!
Sometimes, I add different juices or spices to give our cranberry sauce a special twist. Here are a few of those traditional favorites and variations: Apple Spice Cranberry Sauce, Fresh Cranberry Sauce, Cranberry, Orange and Ginger Chutney, Cranberry-Raspberry Sauce, and Fresh Cranberry, Orange and Dried Cherry Sauce.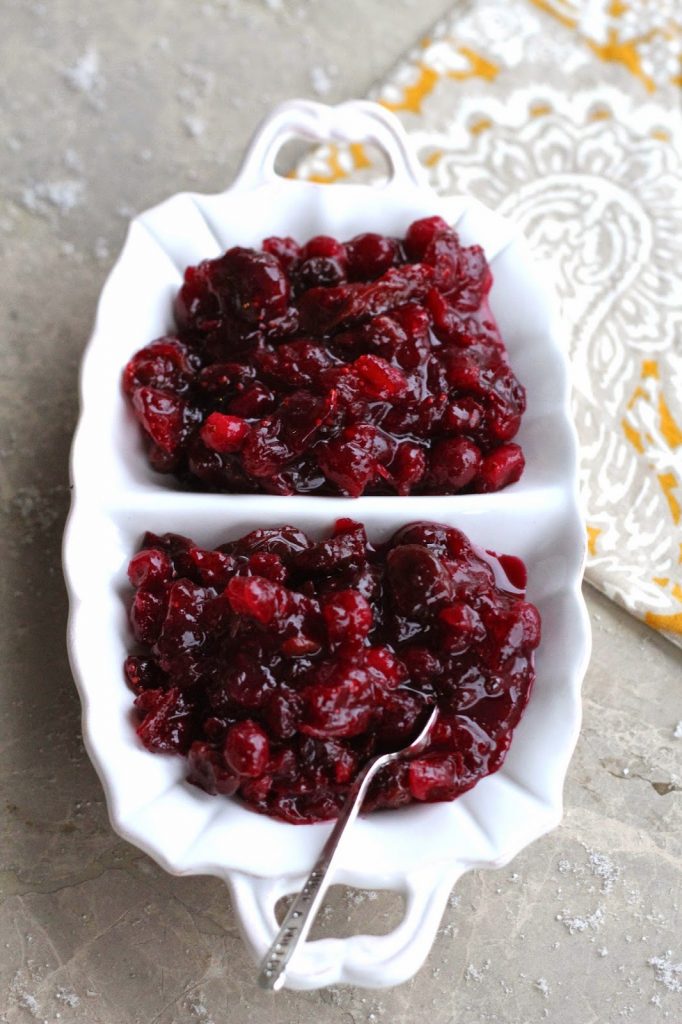 For other Thanksgiving meal ideas, don't forget to use our How to Host Thanksgiving Dinner free ebook with printable recipes, shopping list and timeline for meal prep on Thanksgiving day!
3 Ingredient Instant Pot Cranberry Sauce
Easy and absolutely delicious 3 Ingredient Instant Pot Cranberry Sauce! Just pour ingredients in and let the Instant Pot do the rest!
time for pressurizing and natural release
25
minutes
Ingredients
1

cup

sugar

12

oz

cranberries, fresh

about 3 cups

1/2

cup

water
Instructions
Wash cranberries, pick out any shriveled berries and discard any stems.

Place cranberries, water, and sugar in Instant Pot. Stir to distribute sugar. Place the lid on the pot, and make sure the rubber seal is in place properly inside of the lid.

Turn the lid to the closed position and make sure the top is set to the SEAL position. Press the MANUAL button and set for 3 minutes. Push START.

When the timer goes off, let pressure naturally release for at least 10 minutes.

After 10 minutes, turn valve on top of the lid to "release" and carefully allow all steam to escape, then open Instant Pot, stir cranberry sauce, cool and serve when ready.
Recipe Notes
Remove the inner pot from the Instant Pot and place it on the countertop to help the sauce cool. As it cools, the sauce will thicken.

If this recipe is too tart, add one tablespoon of sugar at a time until it reaches desired sweetness while the cranberry sauce is still hot. Stir until sugar dissolves.