Amy's Bakery Zucchini, Carrot and Apple Muffins are perfect to make when you have extra zucchini and carrots to use up! Grate them up along with a few apples and you're ready to make these hearty muffins.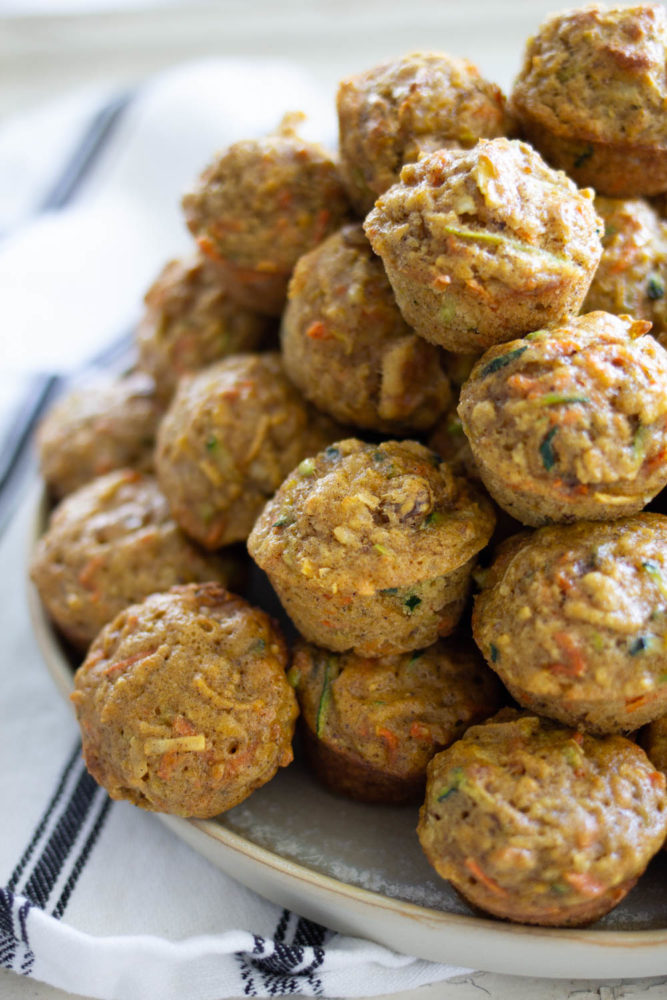 Amy's Bread Zucchini, Carrot and Apple Muffins are extra moist!
Late summer is peak zucchini season. This recipe from Amy's Bread (Bakery) in NYC is one of my favorite ways to use our favorite plentiful vegetable! Zucchini is the perfect ingredient for muffins and quick breads. The combination of zucchini, carrots and apples makes these muffins extra moist and are packed with fresh veggies and fruit!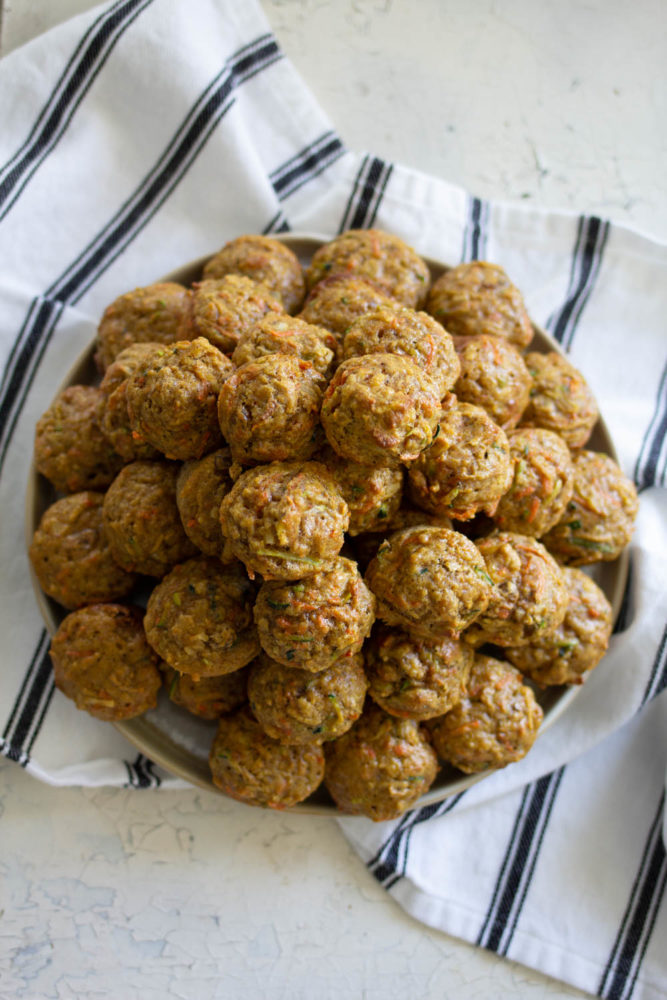 Carrots for days…
I love this recipe because the first time I made it, I had two ENORMOUS bags of carrots in my fridge. In a moment of craziness, I bought a warehouse size bag of carrots. Enough carrots to feed a small country. I think it weighed twenty pounds. I was making a carrot cake at the time and thought it was a good idea to buy the restaurant size bag of carrots to save money. So a month later, I still had 19 pounds of carrots in my fridge. Well, after this recipe maybe 18…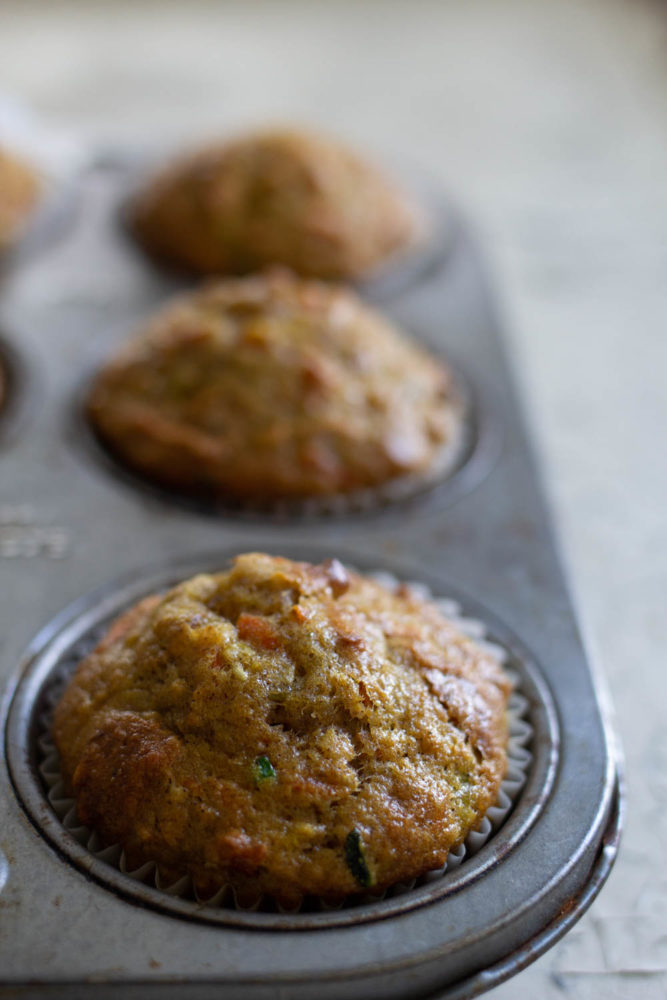 Amy's Bread NYC put this place on your list of bakeries to visit!
I love Amy's Bread in NYC. Have you ever been? It is a MUST visit when you travel to NYC. If you love carrot cake, you'll love these muffins. They are dense, not too sweet and are made with oil instead of butter. I added raisins to the batter, since I love raisins in my muffins. They have such a wonderful texture. It's basically a meal in a muffin!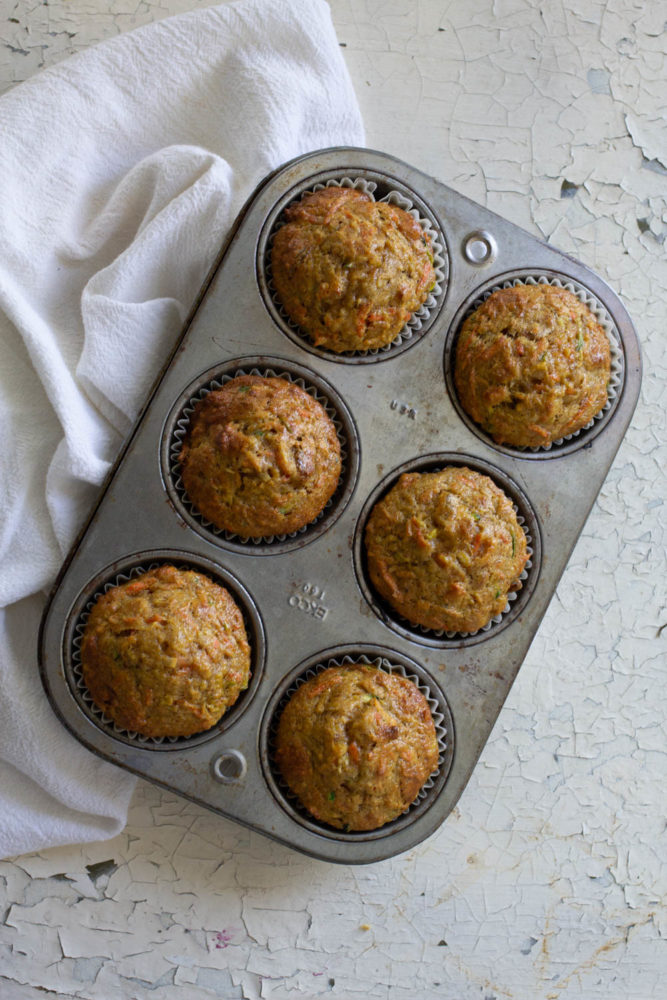 Should I peel Zucchini before using in recipes?
To peel or not to peel zucchini before using in recipes always seems to be a question when making anything sweet. You definitely can see the little bits of zucchini and carrot in this muffin, but that doesn't bother me. If you prefer to not have little green specks in your muffins, I suggest peeling the zucchini first, then grating. For me, part of the beauty of using the green skin is it doesn't need to be peeled!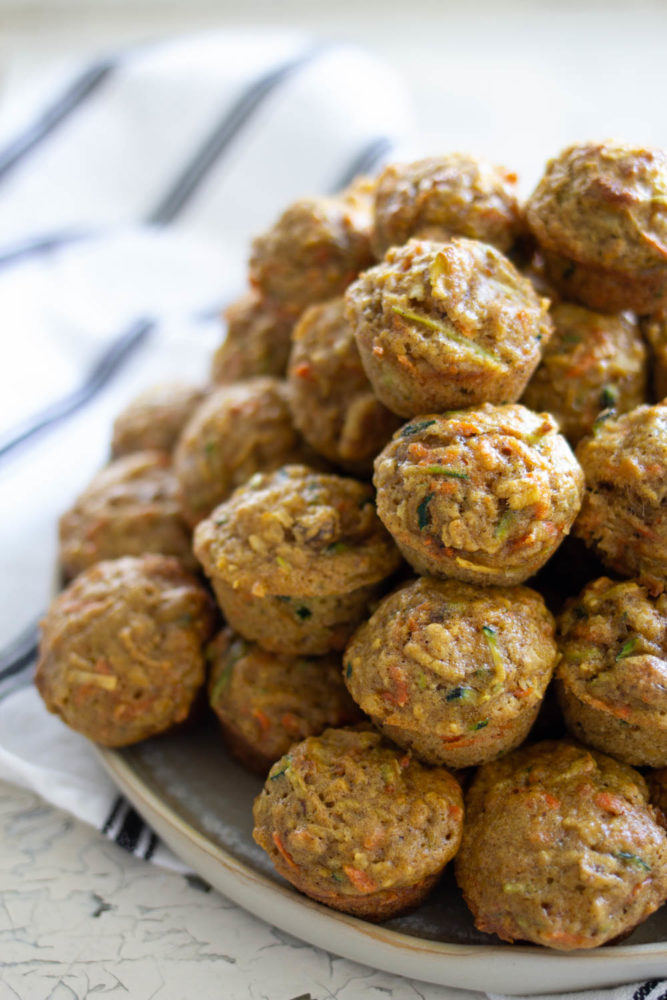 Favorite Brunch muffins
Whenever I host a baby or wedding shower and the theme is brunch, I love to bake up a few different types of muffins. In this photo, we made Spiced Donut Muffins, Blueberry and Greek Yogurt Muffins and Amy's Bakery muffins. All distinctly different, and each one so tasty! One of my all time favorite muffins is the one below…The World's Best Fresh Blueberry Muffins!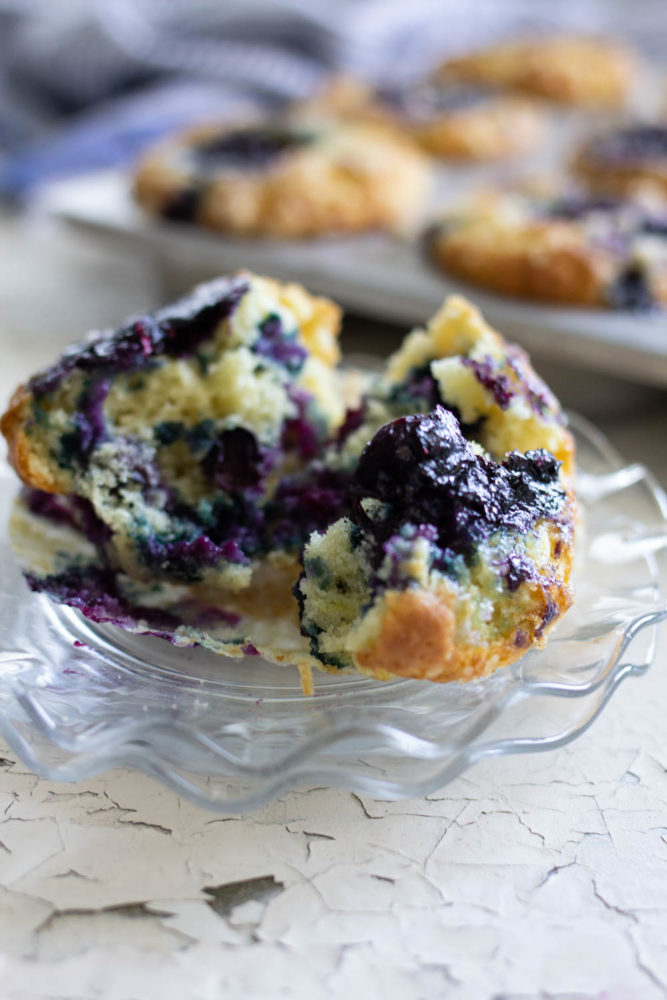 Perfect for make ahead and freezing!
If you are like me, breakfast is often a hurry, grab and go type of meal. This muffin recipe freezes really well. I bake a batch, let them cool and freeze any leftovers in a Ziplock bag. When I want to have one for breakfast, I take a muffin or two out of the freezer, wrap in a paper towel, and microwave for 20-30 seconds. Muffins are perfect for freezing and taste as good as the day they were baked!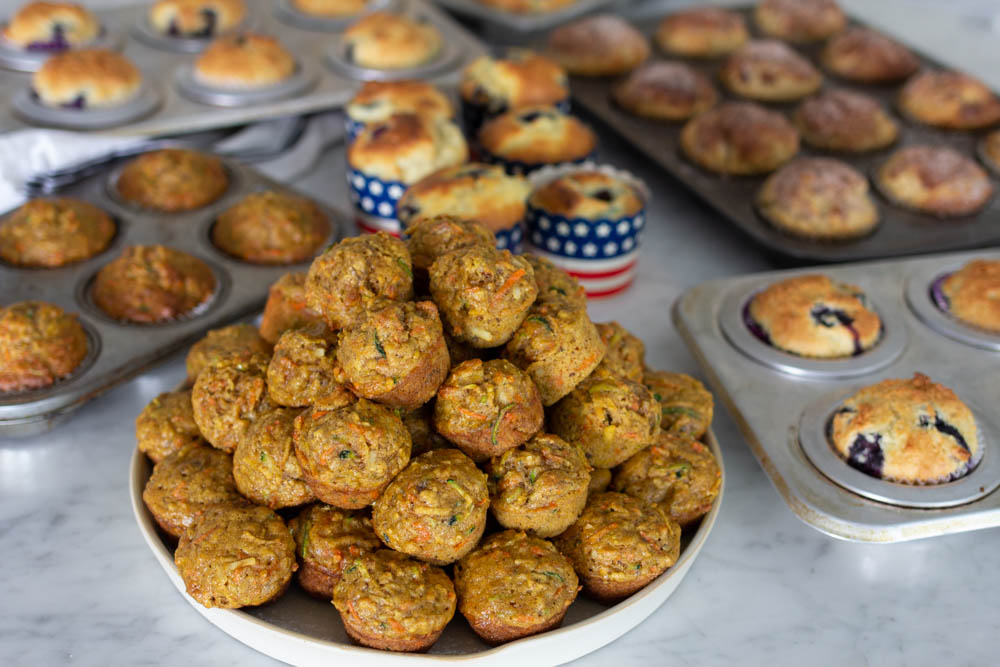 Amy's Bread Zucchini, Carrot and Apple Muffins
adapted from Amy's Bakery recipe
Ingredients
3

cups

flour

1

cup

plus 2 tablespoons granulated sugar

1/2

cup

plus 2 tablespoons sweetened coconut

2 1/2

teaspoons

cinnamon

2 1/4

teaspoons

baking soda

1

teaspoon

kosher salt

3/4

teaspoons

baking powder

4

large eggs

1/2

cup

plus 1 tablespoon vegetable, canola or coconut oil

1

tablespoon

vanilla

3

cups

peeled grated carrots

2

cups

zucchini

unpeeled

2

cups

granny smith apples

grated, no need to peel

3/4

cup

walnut pieces

or 3/4 cup golden raisins or both*
Instructions
Position rack in middle of oven.

Preheat oven to 400 degrees.

Grease muffin tins.

In large mixing bowl, add flour, sugar, coconut, cinnamon, baking soda, salt and baking powder, whisk together.

In another medium size bowl, whisk eggs, oil, and vanilla.

Add grated carrots, zucchini and apples.

Stir together, until all fruit and vegetables are mixed well. Do not use a mixer, mix by hand!

Pour liquid ingredients into dry ingredients all at once.

Fold until all incorporated.

Fold in nuts and raisins if using. The batter will be very thick.

Scoop the batter into greased muffin pan using a large cookie scoop. Or use a large spoon or measuring cup.

Fill the muffin tins almost to the top to insure full, rounded muffin tops.

Check the muffins by inserting a toothpick in center, if it comes out clean, muffin is done.

Leave the muffin in the tin for about ten minutes to cool.
Recipe Notes
I use unpeeled, cored Macintosh or Granny Smith apples. 
I did not add the nuts, but added golden raisins. You may add one or both. If you opt to not use nuts or raisins, add two additional tablespoons of flour. 
The original recipe calls for 12 large muffins. I thought the muffins would be too big as a large muffin, especially since these are dense, filling muffins. I baked the muffins in regular size muffin tins. The recipe yielded about 22 regular size muffins.
 My muffins were done baking in 16 minutes flat.
Super moist. Great texture. The muffins freeze well.