4th of July is one of my favorite holidays of the year! It doesn't get much better than parades and fireworks and of course, all the good food. Pancake breakfasts, dinners on the BBQ, eating pie while watching fireworks. Sounds so dreamy right? Up your game this year with some new crowd pleasing recipes. Our 4th of July Roundup will give you some inspiration to put together a patriotic bash for all your friends and family. There is nothing better than bringing people together on a fun holiday with great food…
Let's get this party started with Fruit-Filled Virgin Sangrias! This light fruit filled drink is the way to cool everyone down when the mercury rises! If you can wash and cut up fruit, you can make this impressive and festive drink!

Need a way to get everyone up and moving on the morning of the 4th? Make a batch of ABK's Sour Cream Pancakes. I guarantee both kids and adults with love them and will ask for seconds. And thirds…
A charcuterie board is the perfect idea for a big gathering of friends and family. Throw this together for people to snack on in between parades and pool time on the 4th. It's easier to make than it looks. If you've never made a charcuterie board before, you will be convinced it's the best thing ever! Also a really fun way to have your guest get involved when they ask "What can I do to help?"
If you're looking for quick and easy and satisfying for everyone at your gathering, this is your main dish! Grilled Flank Steak Sandwiches are a meal worth celebrating. Served with some sautéed mushrooms and onions and you've got a memorable main dish that takes minutes to prepare.
Nutella lovers unite!! These Nutella chocolate chip cookies are a dream. So soft and chewy and topped with a little bit (or a lot) of Nutella. These are great for munching on after a BBQ or eating while watching the fireworks at night.

If you have 15 minutes, you have time to make this Corn, Tomato and Avocado Salsa . It's light and delicious and perfect for summertime. It's my go-to hot weather appetizer and goes great on the side of any BBQ dish. It's full of flavor and you'll wonder what you did in your life before you tried this dish 🙂

I love a good pasta salad. And a good green salad. This Caesar Pasta Salad is one easy and perfect combo of both and is on my 4th of July menu. It's creamy and crunchy and so yummy. I mean look at those parmesan cheese savings? Yes, please. Your July 4th party goers will love this recipe!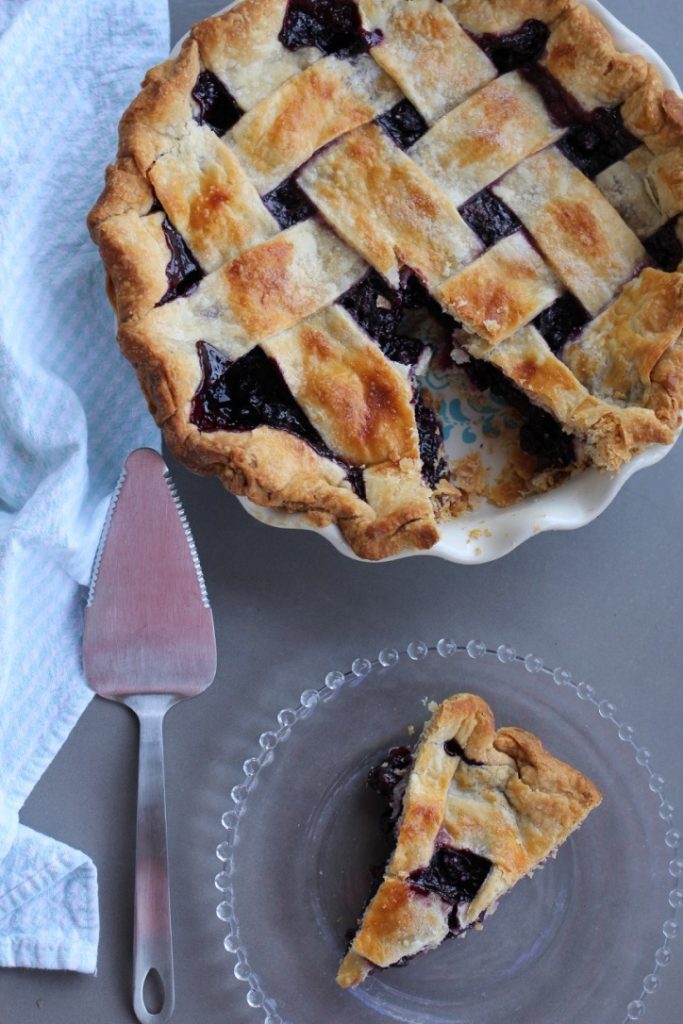 You HAVE to have pie of the 4th of July. This Bountiful blueberry pie is as patriotic as they come. Trust me. There is no way this pie lasts longer than a day. It's the perfect dessert for the 4th.
I hope you try one or more of these delicious recipes. Have a safe and fabulous 4th of July with all of your loved ones!
xo
Si