Making your own pumpkin pie spice is easier than driving to the grocery store, and way less expensive than buying pre-packaged pumpkin pie spice! I also love to make a batch in November and gift to friends for holiday baking.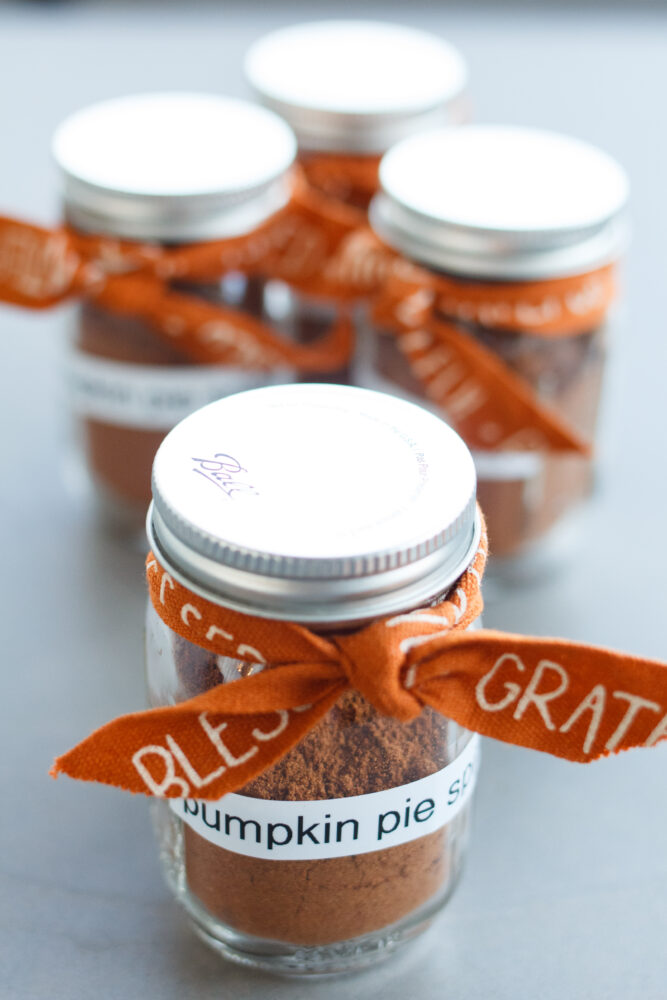 The story behind why there is a recipe for how to make pumpkin pie spice on ABK is, years ago, I was out shopping for spices and started to throw a canister of Pumpkin Pie Spice into my cart. I looked twice at the price. Over $5.00 for a tiny 1.12 oz jar. YIKES.
I turned the jar around and looked at the ingredients: Cinnamon, Ginger, Nutmeg and Allspice. I knew I had all of those at home in my spice cupboard, so why not make my own? How difficult could that be?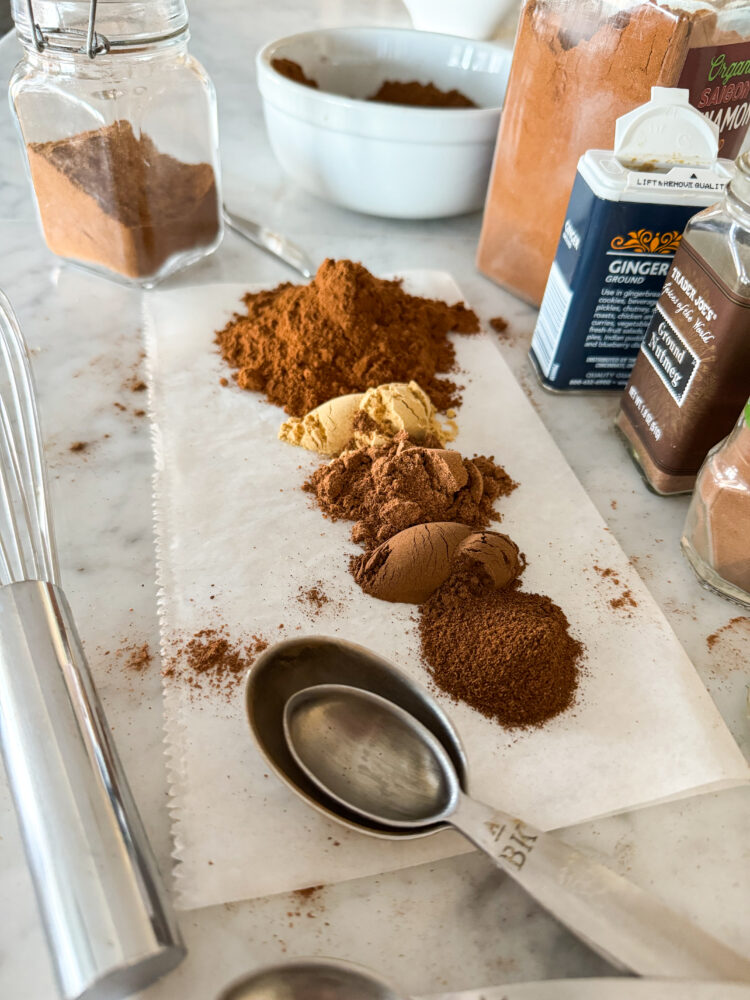 There are many, many variations of pumpkin pie spice, but after experimenting and looking at various brands and containers of prepared pumpkin pie spice, I combined a concoction with just the right amount of cinnamon, ginger, nutmeg, allspice and cloves.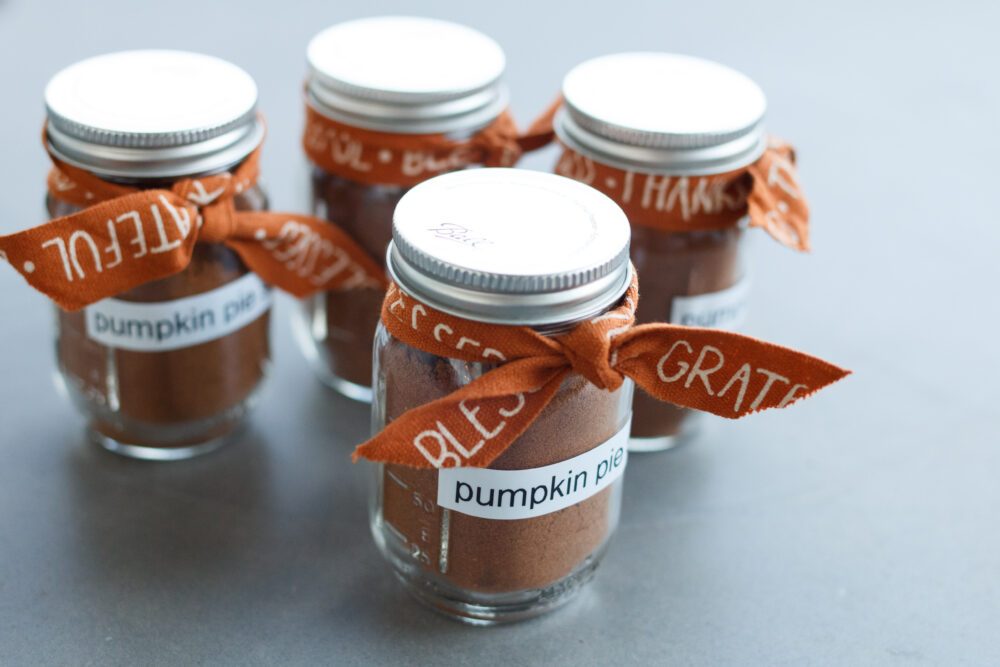 I bought some cute little jars to put the spice mix in, but you can use anything you have around the house, old jam jar, old spice bottle. If you use an old spice bottle, I suggest to use a bottle that contains one of the ingredients in the spice mix.
Pumpkin pie spice can be used in so many recipes. If a recipe such as pumpkin bread or pumpkin cookies call for cinnamon or nutmeg or cloves, try substituting with an equal amount of pumpkin pie spice. This spice is excellent in the following recipes: Great Harvest Copycat Pumpkin Bread, Pumpkin Cookies with Lemon Icing, our Classic Pumpkin Pie, and Pumpkin Cream Cheese Bread to name a few!
How to Make Pumpkin Pie Spice originally posted in 2011, updated with new content and photos in 2023
How to make your own Pumpkin Pie Spice
Make pumpkin pie spice at home with spices in your pantry!
Ingredients
3

tablespoons

cinnamon

2

teaspoons

ginger

2

teaspoons

nutmeg

1 1/2

teaspoons

allspice

1

teaspoon

cloves
Instructions
Combine all ingredients in a bowl. Mix with a fork or small whisk.

Pour or spoon pumpkin pie spice mix into container.

Store in a jar with a lid or small Ziploc bag.