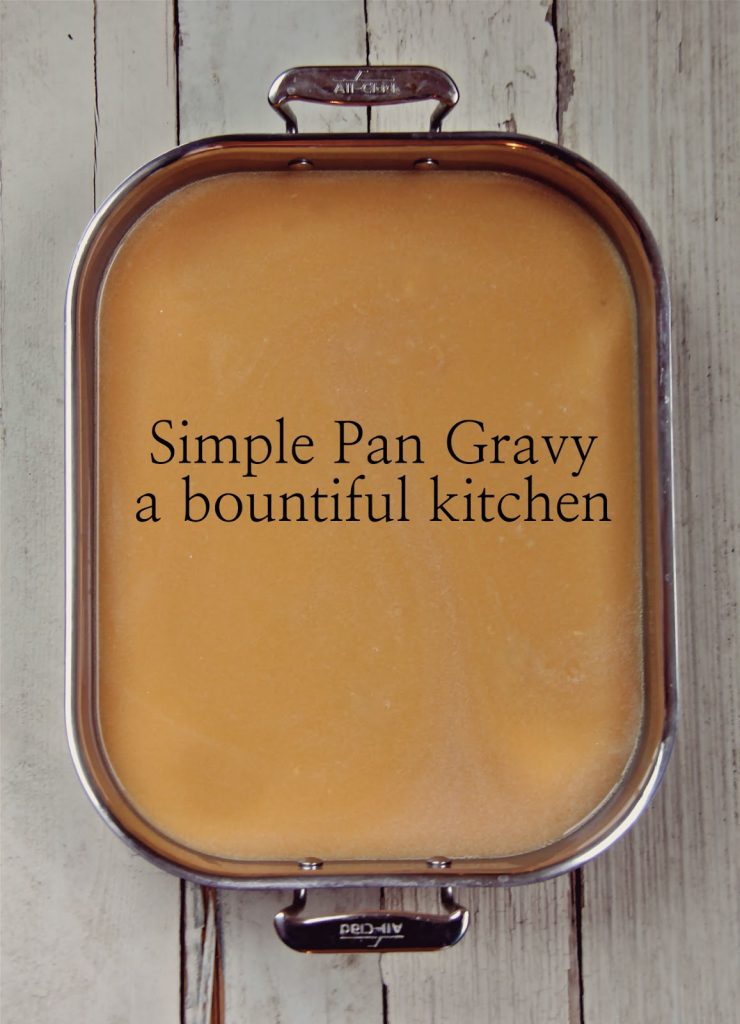 Making gravy from scratch is very simple. All you need are a few essential ingredients. Whether you make gravy from drippings or canned broth, it will taste better than a package mix, or gravy from a can.
I'll assume you have drippings from your Thanksgiving turkey. If you don't, follow the directions in parenthesis in the recipe.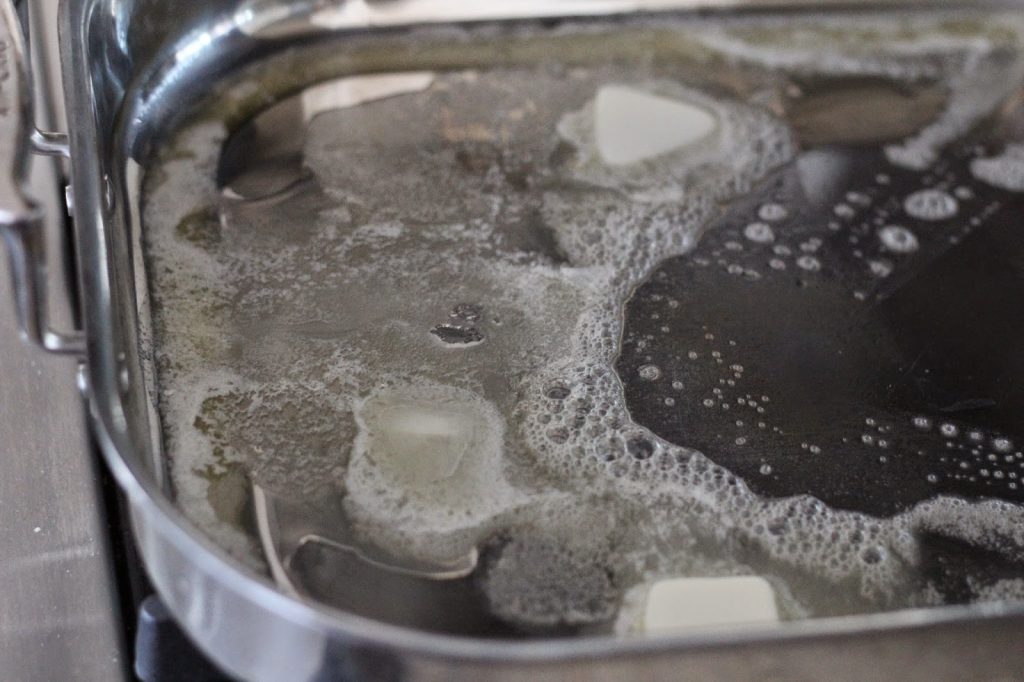 start by melting the butter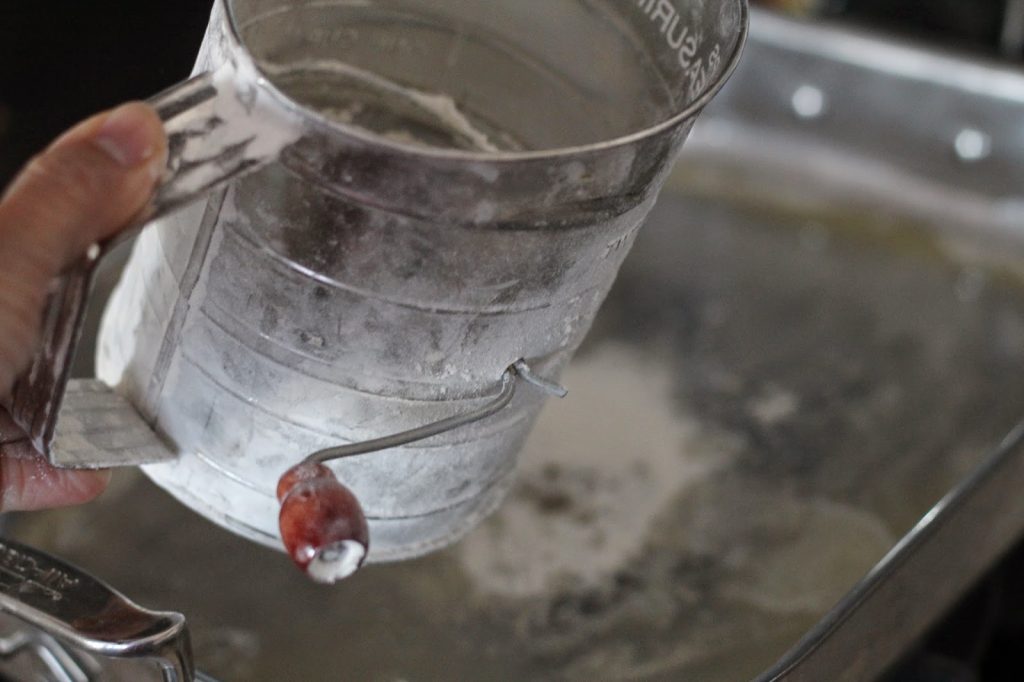 sift the flour right into the pan…<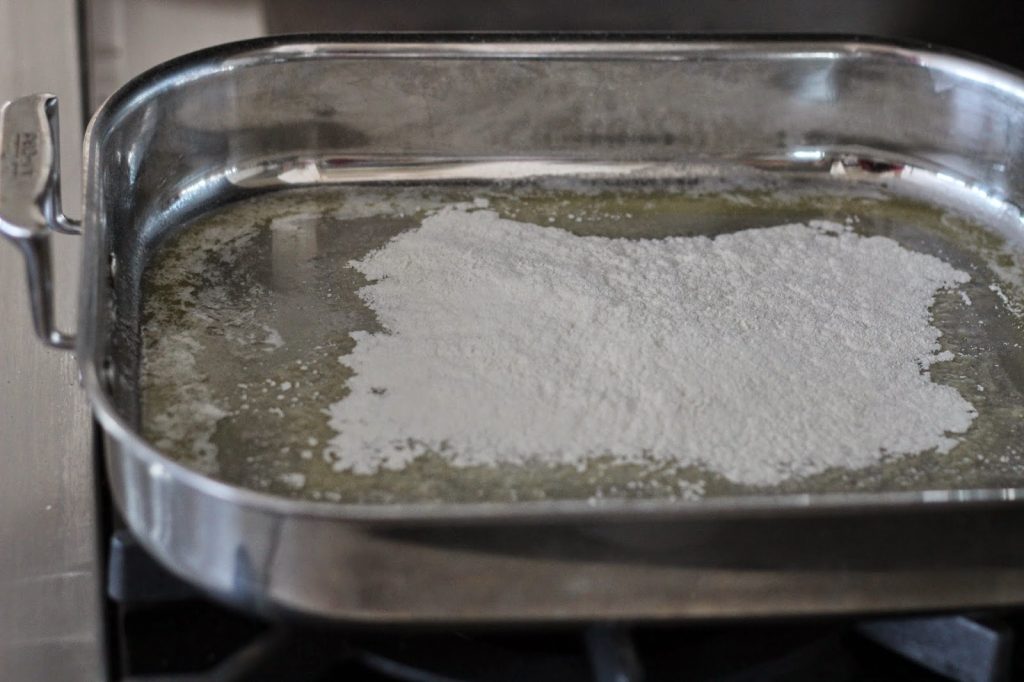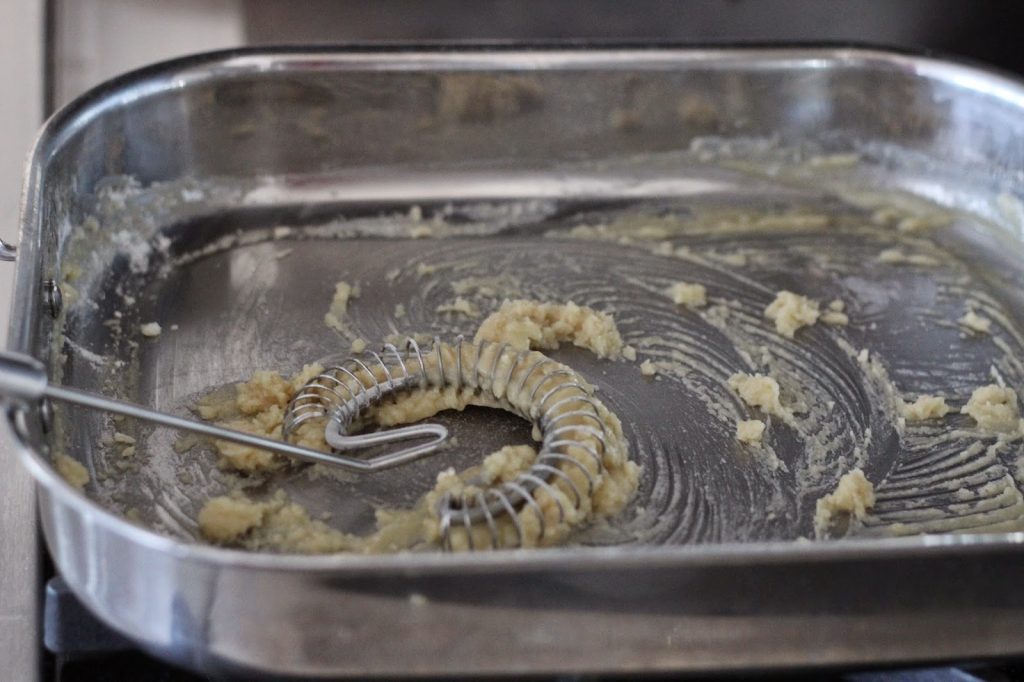 I love this flat whisk for gravy.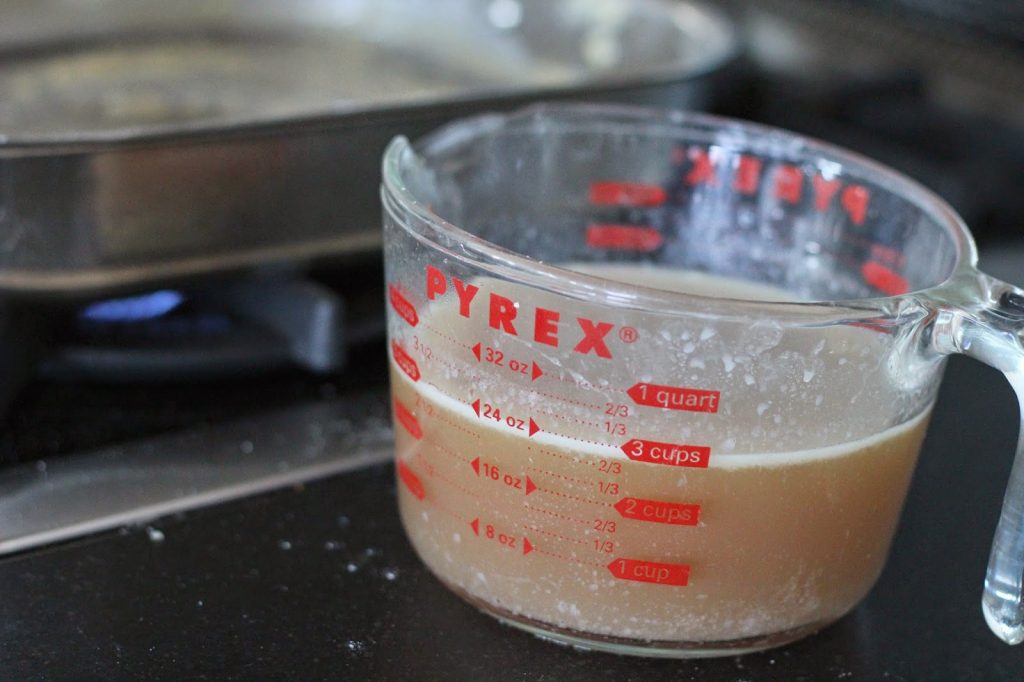 this measuring cup is filled with turkey drippings I saved from a turkey I cooked
the day before I made gravy. The drippings equalled about 3 cups from a 18 lb turkey.
I threw in all of the drippings including that little bit of fat I didn't quite get off the top…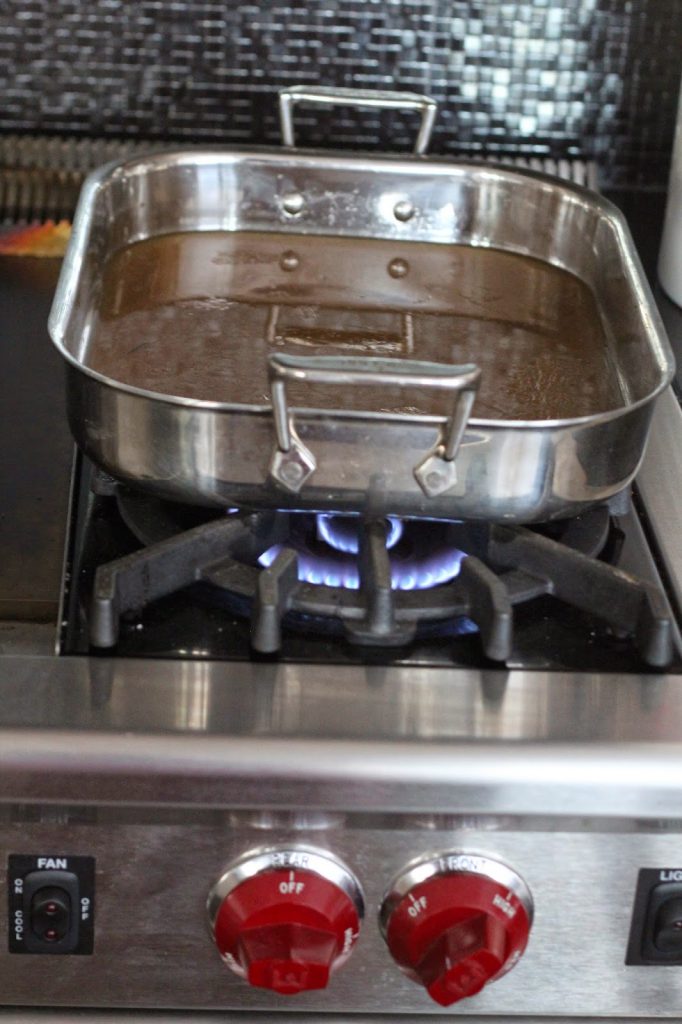 cook and whisk until smooth
this is gravy made with drippings, the top photo on this post was made with canned broth and flavor enhancer.
Simple Pan Gravy
Ingredients
5

tablespoons

butter

1/2

cup

sifted flour

1

teaspoon

salt

1

teaspoon

pepper

3

cups

drippings from turkey

fat skimmed from top (or 3 cups canned broth)

plus

1 3/4

cups

additional broth

canned or bone broth*

1-2

packets stock see note below*
Instructions
Melt butter in pan over medium high heat. Let butter become slightly browned. Add flour, sifting over pan. Use a whisk, and continue cooking butter and flour until smooth. This should cook for about 1-2 minutes, while whisking continually.

Add drippings from turkey while whisking. Keep heat on medium to medium high. Cook for about 3-4 minutes until smooth and gravy thickens. Add the additional broth. Continue cooking until gravy is smooth and thickens back up a bit. Taste gravy. If you have only used canned broth, and the flavor is not strong enough, add 1-2 packets of flavor enhancer.

Mix until smooth. Taste and add more pepper if needed.
Recipe Notes
-If using all canned broth for gravy, you will need 1-2 packets flavor enhancer or boosterI like Knorr Homestyle Stock the best. It is sold where you find bullion, and is sold 4 tubs to a packet. You may also use bullion, or other brands of stock to boost the flavor of your gravy.-This gravy may be made ahead and refrigerated until using. It may need to be thinned a bit with more stock or a little milk after reheating.