ABK's Free Thanksgiving Ebook, with printable timeline checklist, grocery list, more recipe links for ABK Thanksgiving favorites and additional Thanksgiving tips to help you keep everything running smoothly! 
Making delicious simple pan gravy like your grandmother made is easy to do! This recipe is adaptable to any type of poultry or meat drippings, or using canned broth as well.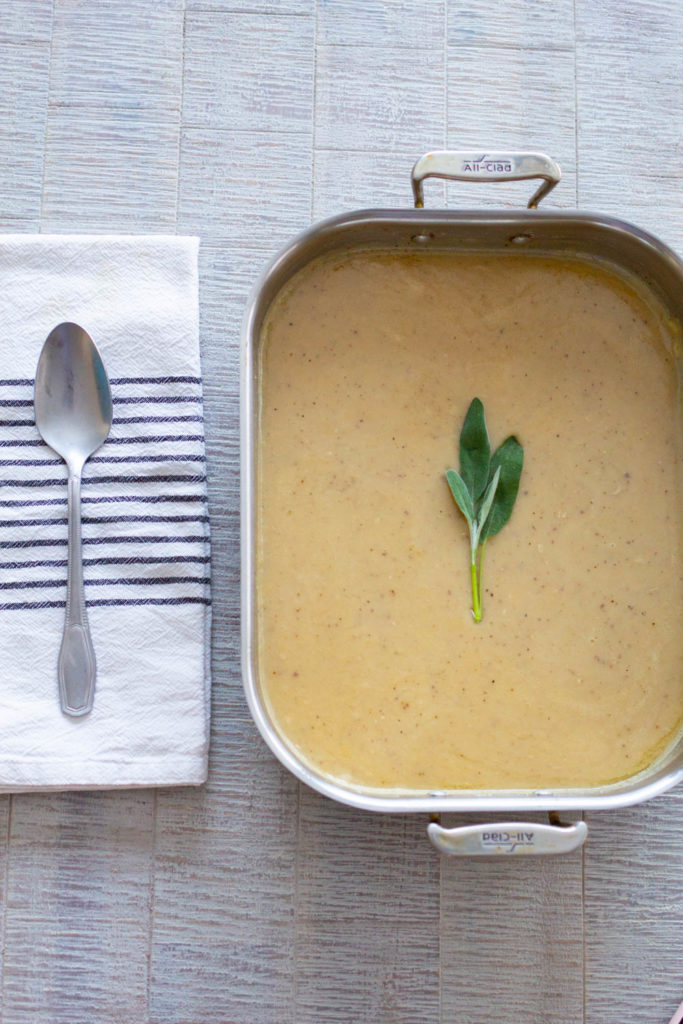 Simple Pan Gravy from any meat or poultry!
Have you ever made gravy using drippings from chicken, turkey or a pot roast? How about a pork roast? Drippings are the fat and juice leftover in the pan after meat has been cooked and are packed full of flavor!
Whether you make gravy from drippings or canned broth, it will taste better than a package mix, or gravy from a (yikes!) can. There are several different options when using a pre-made broth if you don't have drippings. My first choice is good quality broth in a carton.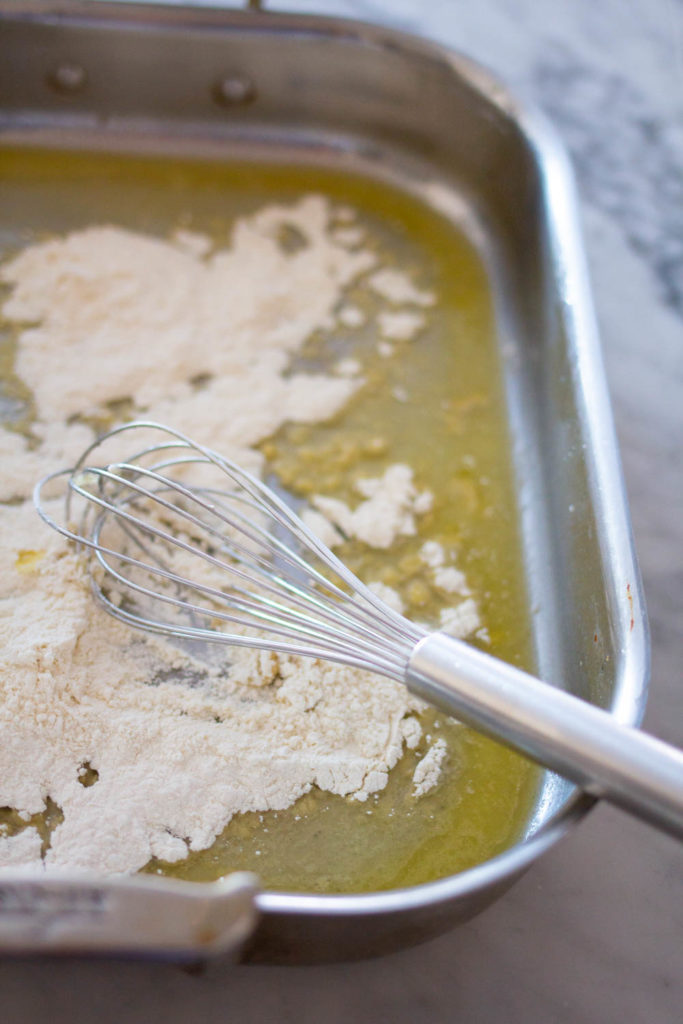 How to choose broth for gravy
I look for a broth without MSG or sugar. Depending on where you live, the choices will vary. My favorites are Swanson's Natural Goodness Chicken Broth or Trader Joes' Natural Chicken Broth. I also purchase Costco Kirkland brand chicken or beef stock when it is available.
Should I separate the fat from drippings?
When making Simple Pan Gravy from drippings, I remove most of the fat that rises to the top of the drippings before using the drippings. To do this, pour the drippings into a jar or large measuring cup or container. Place in refrigerator for about an hour. The fat will rise to the top and will be easy to scrape off of the top of the drippings and discard. For more detailed instructions, this Cook's Illustrated article about separating and skimming fat may be helpful!
Secret ingredient…butter!
Some will argue that scraping the congealed fat off the top of the drippings is blasphemy! But seriously, to me, the fat from the drippings tend to taste greasy in gravy. I opt-out of using the fat in drippings and instead add butter to the pan. It may seem counterproductive, but it works for me, and I love the flavor of the end product!
Step by step tutorial to make the best pan gravy!
Give this recipe a try next time you cook a turkey, chicken, pork or beef roast. I think you will love it and never, ever, go back to pre-made gravy! Here's my step-by-step photo tutorial for making Simple Pan Gravy, with recipe below: