Fresh Lemon Buns are a sweet change from cinnamon rolls! This sweet roll is perfect for any Spring breakfast or brunch menu and filled with lemony goodness in every bite!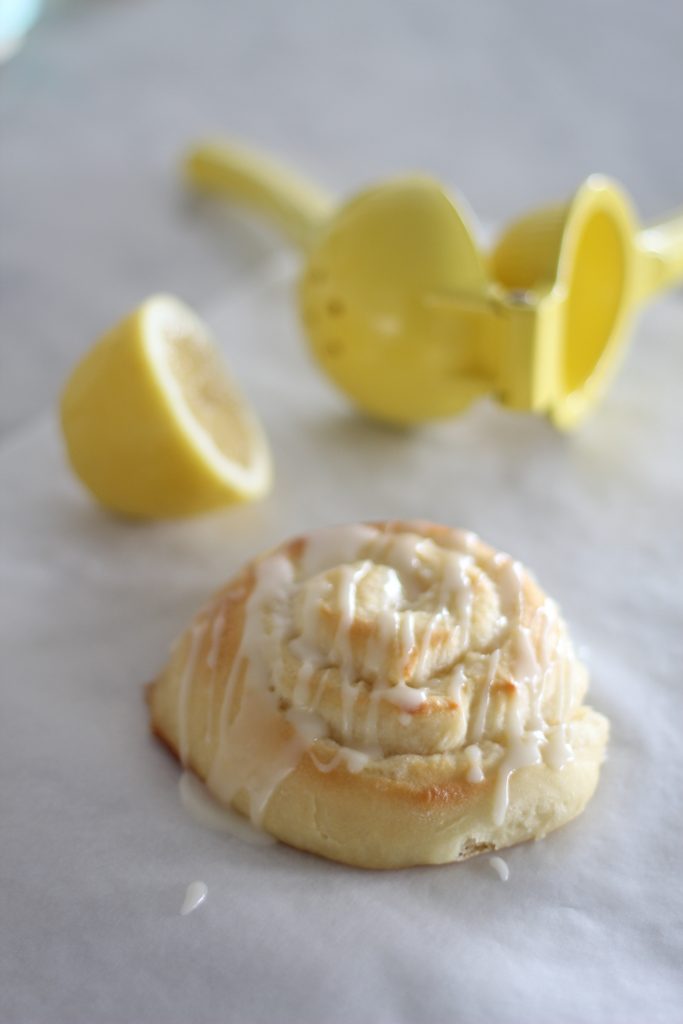 My favorite meal on Easter Sunday is a combination of ham (of course), egg dishes, salads, rolls and a few sweets! If you're looking for something sweet to make for your Easter day celebration, we've got you covered with ABK's Fresh Lemon Buns.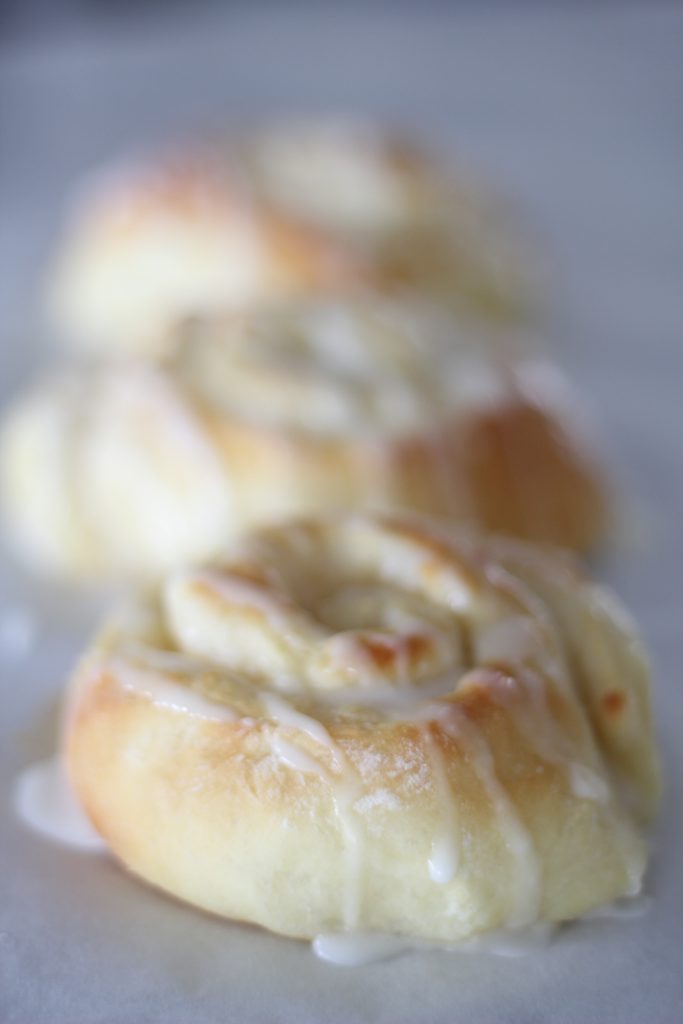 This soft dough is easy to handle and mixes up quickly. For the filling, you may use either lemon flavoring, lemon emulsion or almond flavoring. I prefer lemon in this recipe! I love to use emulsions when possible because I think more of the flavor is retained after baking.
After the dough raises the first time, I roll the dough out and then cut into pieces and lay out onto a large jelly roll pan.
One more rise and the buns are ready to be baked. That's it! Whisk together the glaze as you bake. You'll need about three hours start to finish, but most of that time is spent waiting for the dough to raise.
If you would like to make your fresh Lemon Buns ahead of time it's easy to do! Follow the directions on the recipe until the rolls are ready to be placed on a baking sheet to raise. Once the rolls are on the baking sheet, cover with plastic wrap tightly and place in freezer immediately. When ready to bake, remove rolls from freezer, remove wrap and cover with clean kitchen towel. Let thaw and rise for about 2-3 hours, then bake as directed.
I love the tart and sweet goodness in this homemade bun. I'm guessing you'll be more popular than the Easter bunny when you serve these Fresh Lemon Buns!