It's Christmas cookie season! Our 30 Best Christmas Cookies roundup includes every cookie recipe you need to enjoy home baked holiday goodness all season long! We have many cherished baking memories at holiday time, and hope some of our favorite Christmas cookie recipes will become your family favorites too!
Chocolate and Mint Cookies:
Christmas M&M Cookies. Let's start out list with this classic treat everyone loves. These cookies are absolutely delicious and the perfect treat to make with kids. It's our favorite chocolate chip cookie recipe, with red and green M&M's for a fun pop of festive color!
Chocolate Sandwich Candy Cane Cookies are a great treat to make ahead, and assemble later with some little helping hands. They're small chocolate cookies, sandwiched with pink peppermint frosting and rolled in crushed candy canes. YUM!
Chocolate Peppermint Cookies are a peppermint and chocolate lovers dream! They're a scrumptious blend of gooey dark chocolate-chocolate chip cookies, drizzled with creamy icing, and topped with crushed candy cane.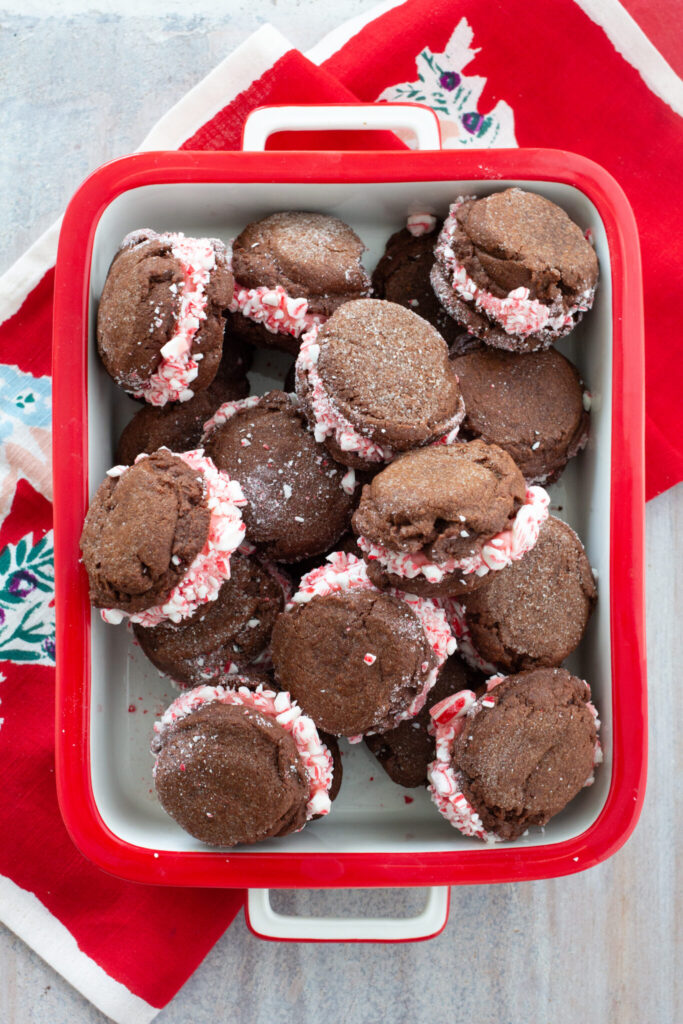 4. Girl Scout Thin Mint Cookies. Satisfy your craving for Girl Scout Thin Mint Cookies with these homemade Thin Mints! A simple, but delicious treat that's as close to the real deal as it gets.
5. Triple Chocolate Mint Swig Cookies are the most decadent and swoon-worthy of all chocolate-mint cookies! A dense fudgy chocolate cookie, topped with melted Andes Mints, frosted with smooth dark chocolate frosting and topped again with chopped Andes Mints. Seriously, if you're a mint guy or gal, this is your cookie.
6. Pink Peppermint Christmas Brownies with White Chocolate Frosting are layered with Ghirardelli Peppermint Bark Squares then topped with more brownie batter, baked, cooled and frosted with a creamy white chocolate mint buttercream. Sounds heavenly, right? These brownies are one of a kind and one of my new favorite peppermint desserts.
Sugar Cookies and Frosted Cookies:
7. Christmas Swig Cookies are the classic Almost Swig Sugar Cookie with chopped peppermint candy bits in the dough, topped with a dreamy pink frosting and garnished with white sparkling sugar sprinkles. Make these for the Swig Cookie lover in your life!
8. Our Favorite Sugar Cookies are our favorite for a reason! These soft sugar cookies have been in our family for over 30 years. They're the perfect treat to make for any time of the year!
9. Gluten Free Sugar Cookies. Don't fret my gluten free friends, this cookie is just for you! With this recipe, you can hardly tell that these cookies are gluten free. They're soft, wonderfully sweet, easy to make, and everything you love in a holiday cookie.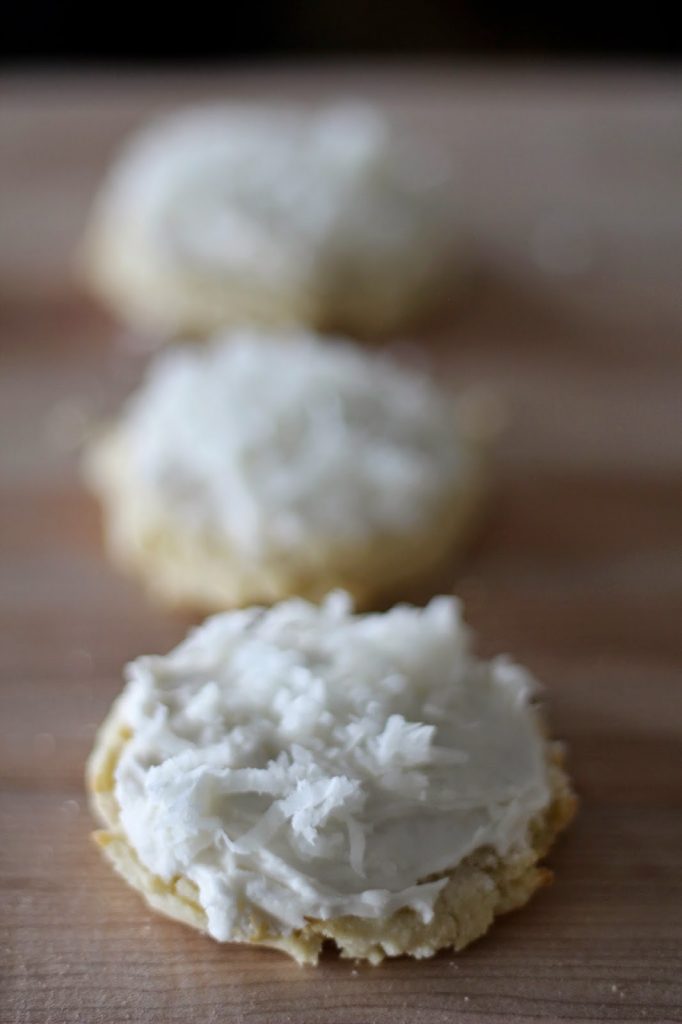 10. Coconut Cream (Swig) Cookies. Obviously we love Swig Cookies in our home. This recipe has just the right amount of coconut goodness, but still has all of the originality of the traditional Swig Cookie. Everyone needs a coconut cookie on their holiday tray!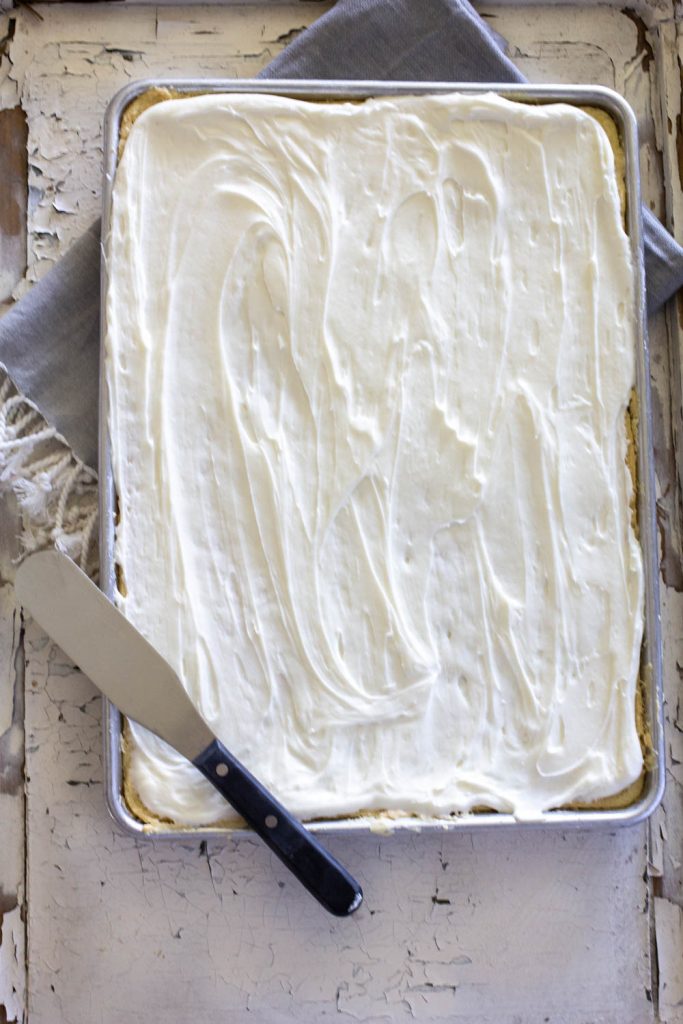 11. Pan Cream Cheese Sugar Cookies are one of my favorite treats to make for a larger group of people. No rolling or cutting out dough, just spread, bake and frost! Warning: you may never go back to making regular sugar cookies after trying this recipe. This cookie can be made to celebrate any holiday with a bit of food coloring and sprinkles!
Gingerbread Cookies:
12. Giant Ginger Cookies. What's Christmas without some kind of ginger cookie? I love the nostalgia of these cookies, and every bite is filled with the perfect blend of ginger and sugar. If a Hallmark movie had a smell, it would be this cookie.
13. Lemon Gingerbread Cookies are one of my favorite gingerbread cookie recipes. Not too sweet, or spicy, and the lemon adds a wonderful bit of zest. It's the perfect cookie to pair with some hot cocoa and your favorite holiday movie!
14. Chewy Chocolate Ginger Cookie. Okay, if you love ginger cookies and you also love chocolate, then this recipe is a must try for you! It's a delicious twist on the classic ginger cookie, and the chocolate takes this cookie to the next level.
15. Ginger Cream Cookies with Browned Butter Icing will take your ginger cookie game to a whole new level. They're soft, like a sugar cookie, with a browned butter icing that's honestly TDF.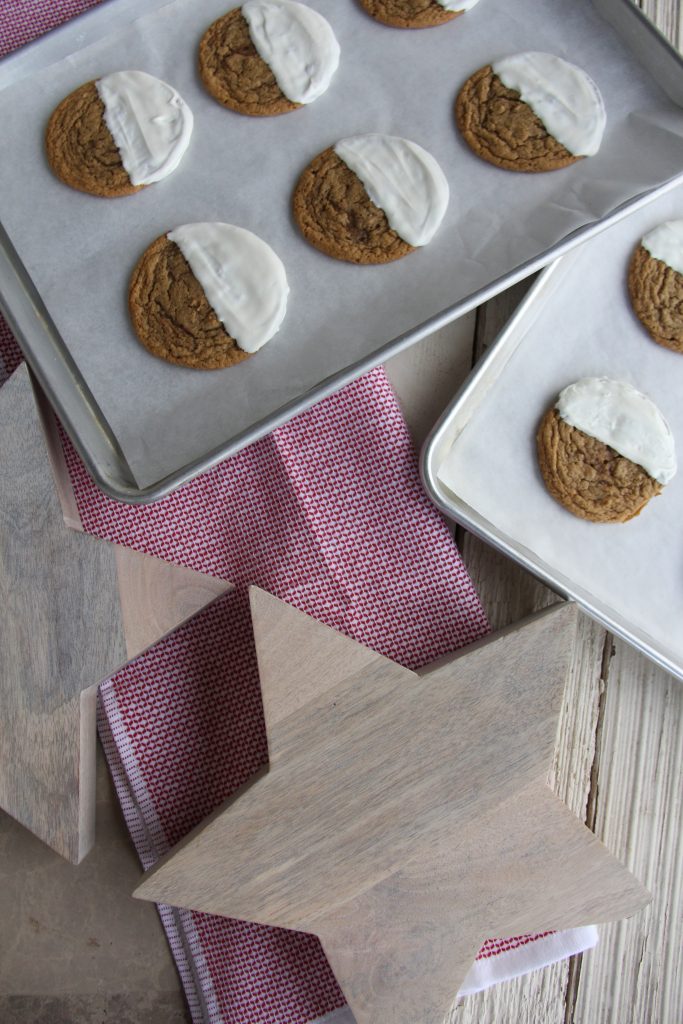 16. White Chocolate Dipped Chewy Ginger Cookies are going to be on your cookie list year after year once you make them! Perfectly soft and chewy ginger cookies, dipped in smooth white chocolate, and the best part is they stay fresh for DAYS.
17. Gingersnaps. Have you ever made them? Crispy, thin, buttery with a hint of spice, they are a must-have this time of year!
Nuts and Peanut Butter Cookies:
18. Christmas Pecan Shortbread Cookies have been in our family for a LONG time. These are the cookies your grandmother made. Delicious buttery shortbread filled with pecans, with a pecan also baked on top of the cookie, this is as classic as a Christmas cookie gets!
19. Chocolate Walnut Buttons will be the cutest addition to your cookie lineup. Each little cookie is filled with dark chocolate, milk chocolate and plenty of chopped nuts, it's like a moist brownie drenched in walnut pieces!
20. Peanut Butter Blossoms are peanut butter and chocolate candy perfection! They are such a timeless treat to have on your holiday table and one of the easiest recipes you can make, perfect for all ages.
21. Christmas Shortbread Toffee Cookies. If you're a shortbread or toffee fan, you're going to love this cookie. I make them in a jelly roll pan, so they are easy to cut and serve, and they are the perfect treat to give to a friend or neighbor!
22. Peanut Butter Balls. Peanut butter + chocolate = perfection. So these homemade goodies are perfection, right?! They have a sweet, creamy peanut butter filling, shaped into a ball, dipped in smooth chocolate and rolled in chopped nuts. There's a reason we've been making these for over four generations.
23. Peanut Butter Cup Brownie Bites. Again, peanut butter and chocolate, what could be better? These bites of heaven combine my favorite candy, Reese's Peanut Butter Cups, with a warm, homemade brownie. They're easy, simple, delicious and can be made in minutes!
Bar Cookies:
24. Nordy Bars from Nordstrom Cafe. If you've ever had one of these from Nordstrom Cafe, you know that they are unforgettable. They are a mix of chocolate, butterscotch, marshmallow and nuts, and incredibly easy to put together!
25. Coconut Lime Bars are some of my favorite bar cookies to make this time of year. These have a buttery crust, a thick layer of nutty-coconut heaven, and are topped with a fresh lime glaze that truly sets this dessert apart from all other bar cookies!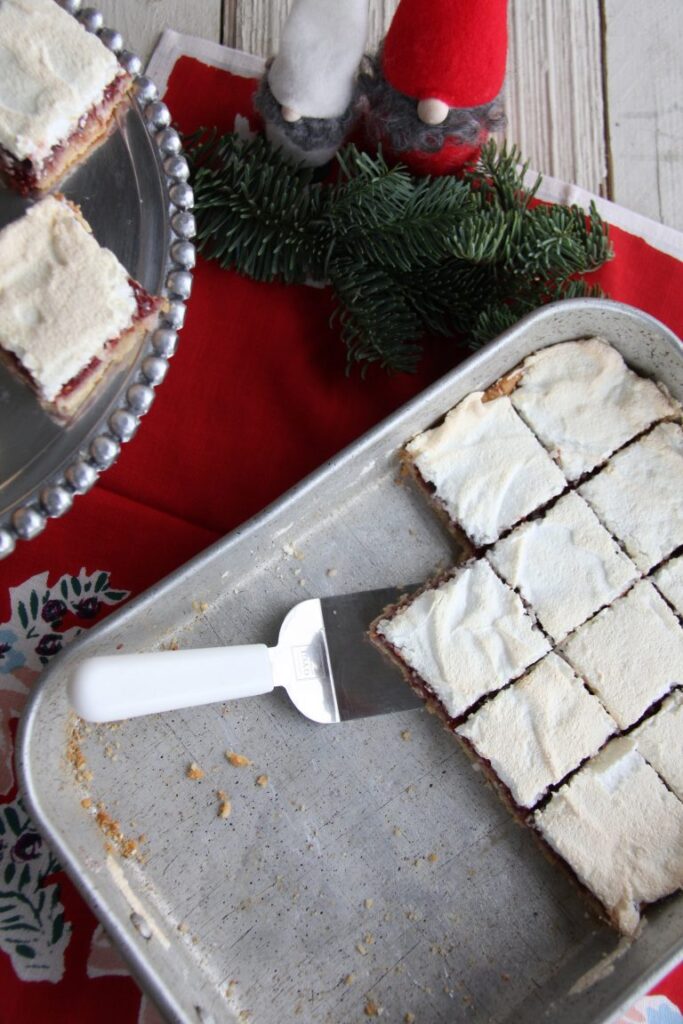 26. Raspberry Coconut Bars are the perfect blend of raspberry and coconut, on top of a buttery crust. I absolutely love this combination of flavors. They are such a festive treat to make for the holidays, with the pop of red from the raspberry filling and the soft white from the meringue topping!
27. Laurie's Lemon Bars are a beautiful blend of buttery shortbread crust, a thick layer of lemon curd baked on top and dusted with sweet powdered sugar. You will never make a more perfect lemon bar after trying this recipe!
Coconut and Jam Cookies:
28. Simple Coconut Cookies are simple and delicious little nuggets of coconut-goodness! They are moist and chewy, full of wonderful coconut flavor, and I'll bet you already have all of the ingredients in your pantry.
29. Jam Thumbprint Cookies. I love making these cookies at Christmas time! These cookies are the perfect cookie for any age, and are made with a slightly sweet dough that serves as the perfect cradle to your favorite jam!
30. Linzer Cookies. Have you made these before? Found all over Europe, these cookies have ground almonds in the dough, along with cinnamon and almond extract, with a layer of fresh jam in the middle. Everyone needs a beautiful jam cookie in their Christmas cookie lineup!
Memories are made in the kitchen, and I know that these recipes will create wonderful new memories in your home for years to come. Happy holidays and happy baking!