What pairs better with the holidays than pie? In my opinion, NOTHING. This roundup of our 25 Best amazing pie recipes includes everything from the classics, to fruit, to over-the-top decadent pies! Perfect for the holiday season, or really, any season!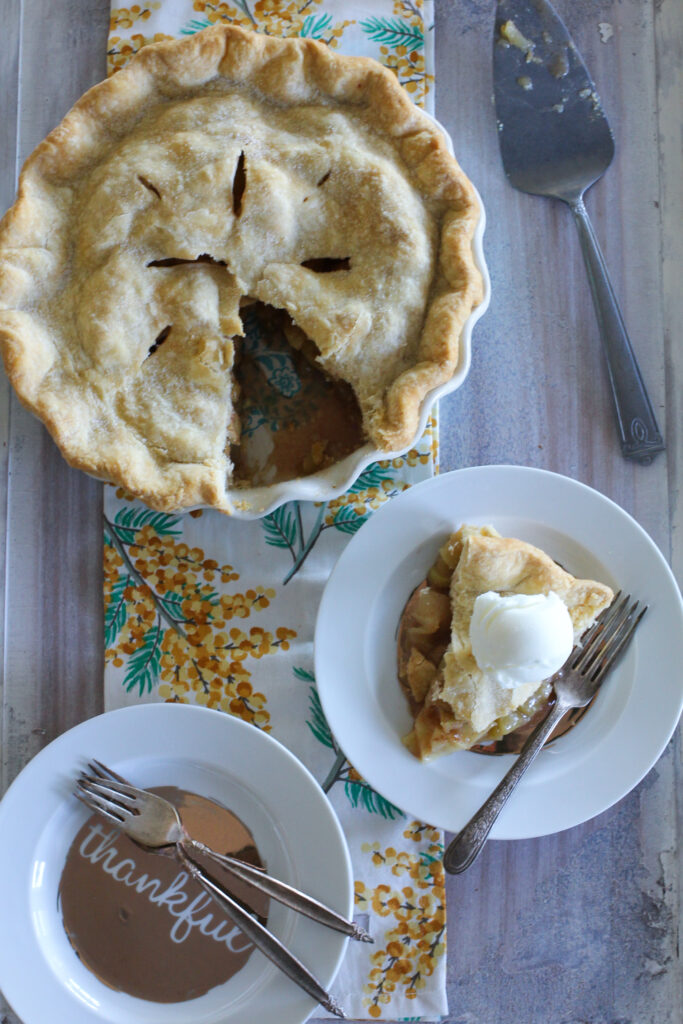 1. Best Easy Apple Pie. This recipe has been in our family for three generations! Made with fresh sliced Granny Smith Apples and a flaky crust, this is as classic and nostalgic as apple pie gets. If you're looking for an easy apple pie recipe, this is it.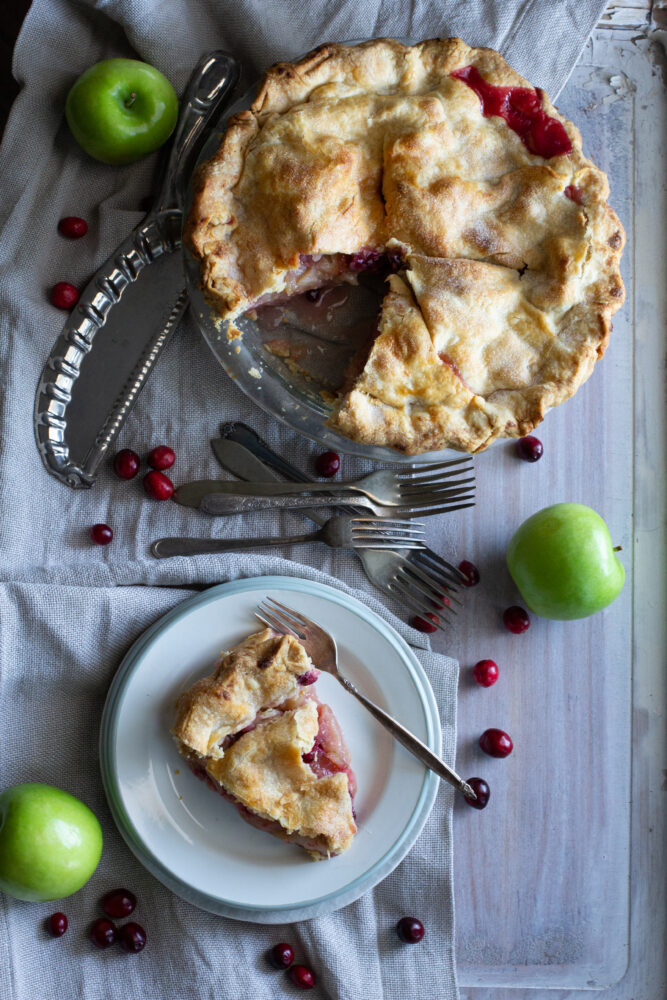 2. Fresh Apple Cranberry Pie is our absolute family favorite. The drool-worthy combination of fresh, tart and sweet flavors make it an essential on our holiday table. There's a reason why this is always the most requested recipe I make this time of year. What's more festive than a pie with red cranberries and green Granny Smith Apples? If you haven't made this pie yet, this is your sign to make it this year!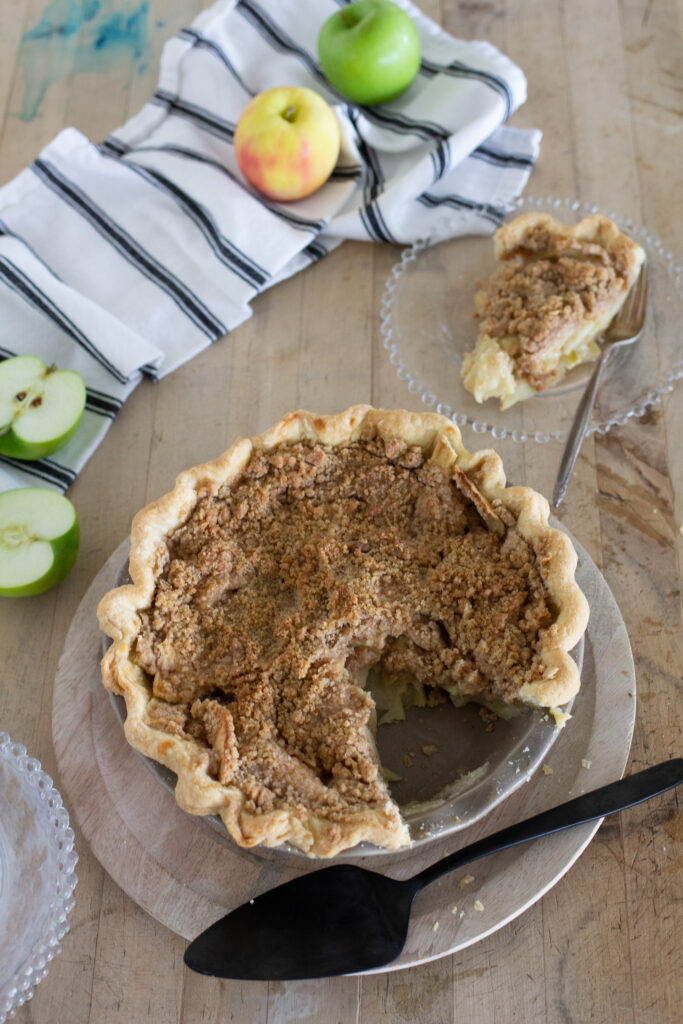 3. If you're looking for a less intimidating, or different kind of apple pie to make, this Easy Apple Crumble Pie is just for you! It's the perfect recipe for beginners, or for those of you looking to try a pie without the top crust. It's filled with fresh apples (of course!), spices, and topped with a beautiful brown sugar crumble. Imagine a warm apple crisp, enveloped in a perfectly flaky pie crust. Heavenly!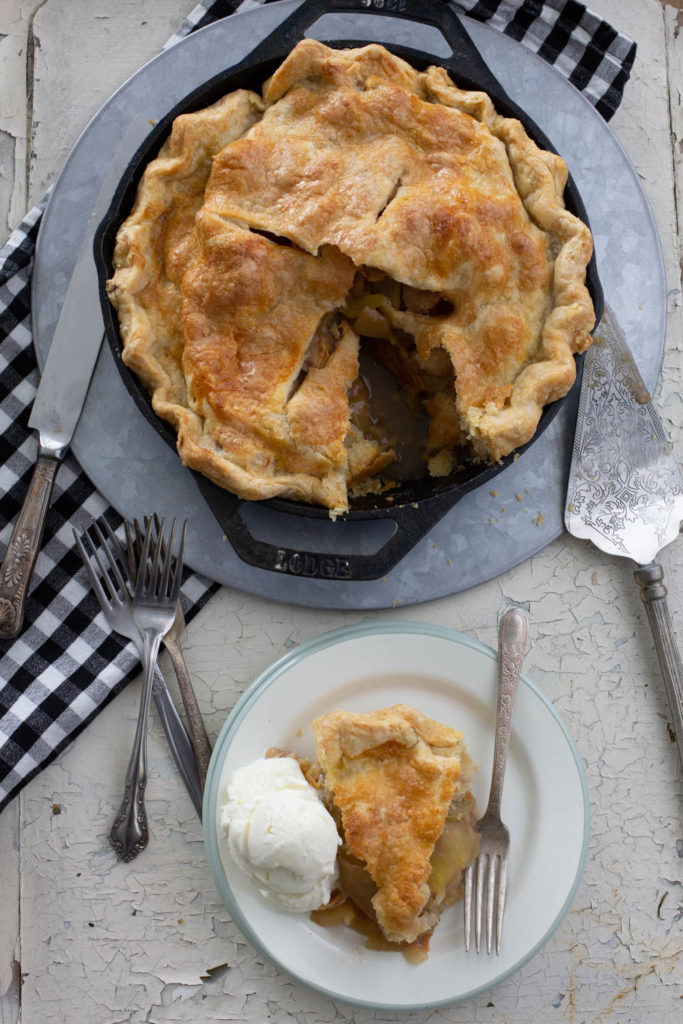 4. Do you have a Traeger Grill? If you said yes, then you must make this pie. Traeger Grills Apple Pie is for those looking to take their pie game up a level. It has everything you could want in an apple pie, nestled in a flaky and tender pastry, with a gorgeous golden crust. With the Traeger, you can use the grill to bake anything, and I love how evenly it cooks!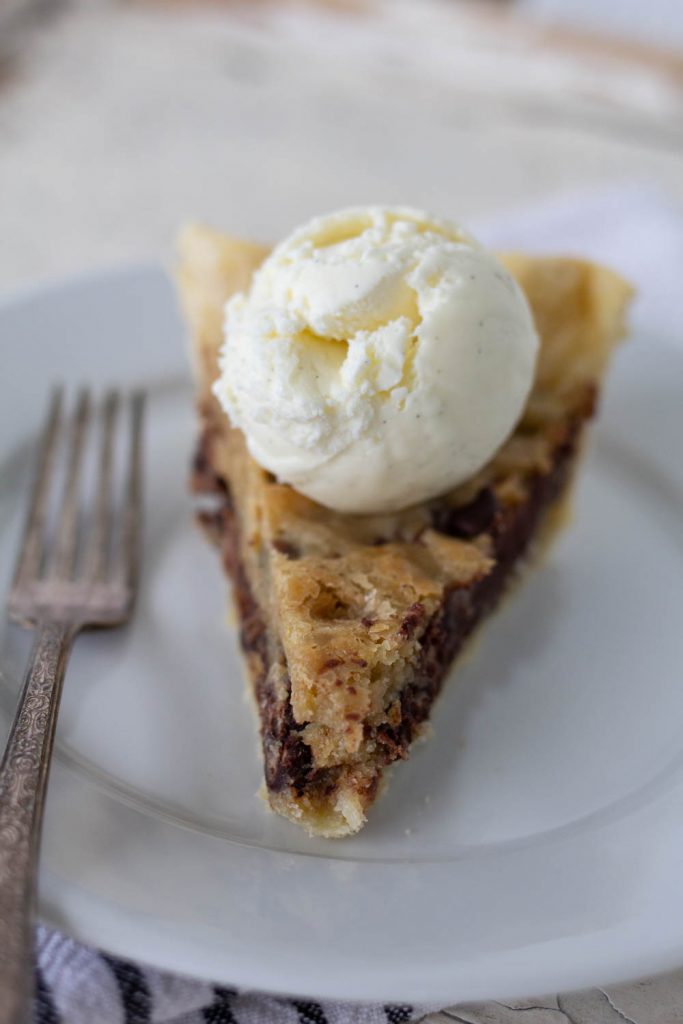 5. Calling all chocolate chip cookie lovers! This Original Toll House Pie is the perfect marriage of a warm chocolate chip cookie and flaky pie crust. I love this pie because it's so different from traditional fruit or cream-based pie. Warm, underbaked cookie, surrounded by a buttery crust, and topped with fresh vanilla ice cream. YUM. The best part is anyone can make this pie, from a beginner to an advanced baker, I promise.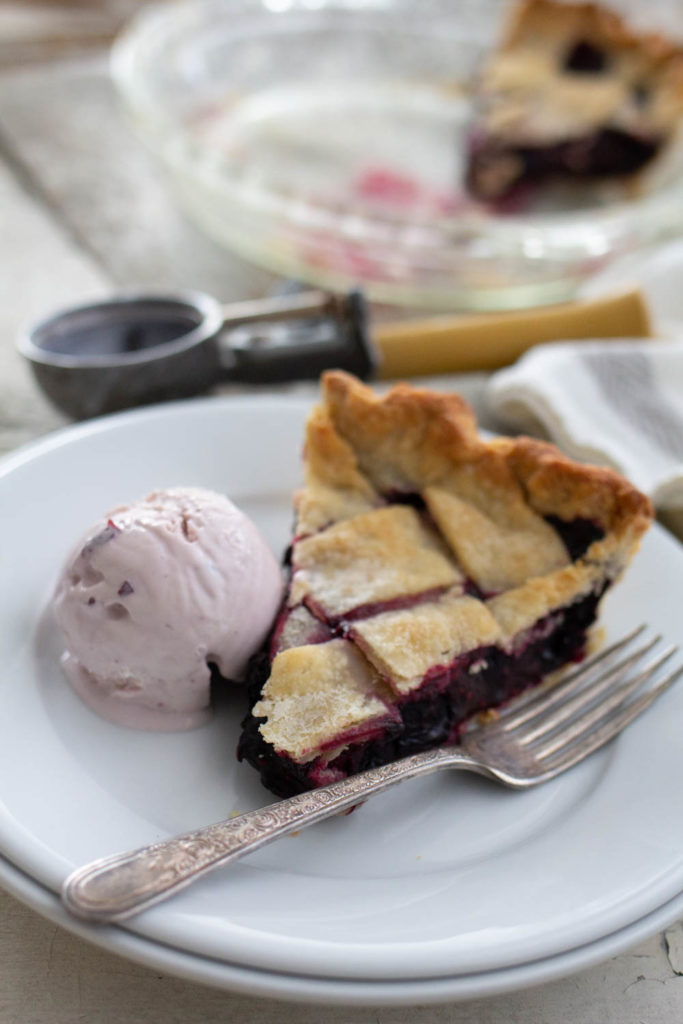 6. If you're missing the warmer weather, this Triple Berry Pie will make you miss it even more! It tastes a little bit like summer with fresh, sweet berries and of course, a warm, flaky pie crust. I love this pie because you can use either fresh or frozen berries, making it the perfect pie for any time of the year. This is also a great option if you're looking for something easy to make ahead for your holiday meal or gathering.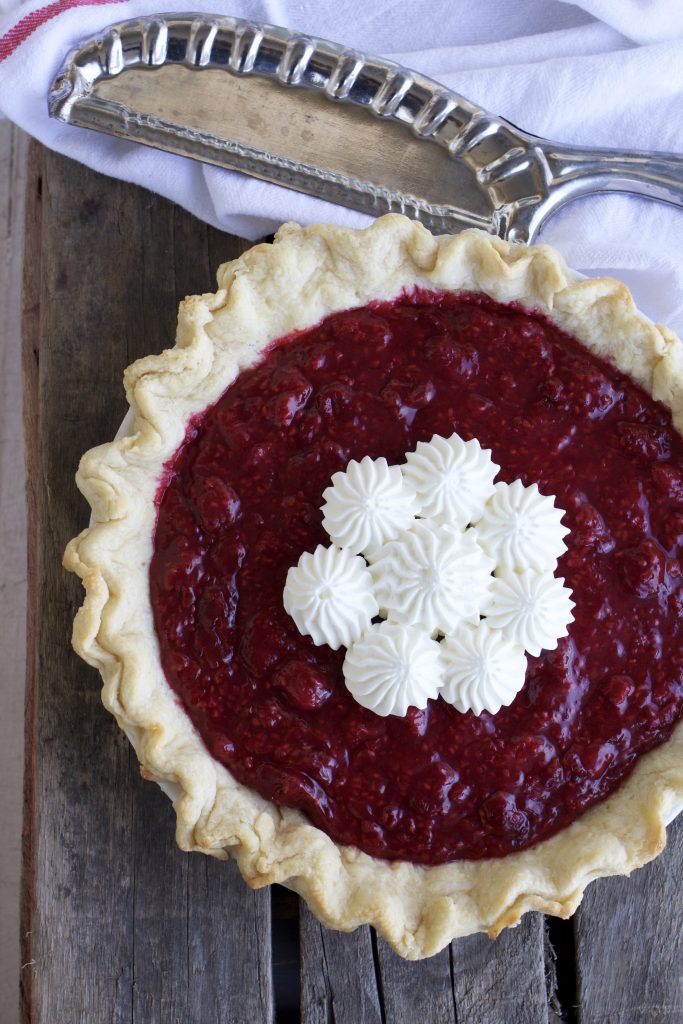 7. If there is a pie in heaven, I think this Raspberry Pie would be there. Tart raspberries and fresh jam filling the inside of homemade crust, topped with sweet whipped cream. Oh my! This recipe is so easy to make, you probably already have most of the ingredients (except maybe the raspberries) You will need: sugar, cornstarch, water, a dash of salt, butter and either fresh or frozen raspberries.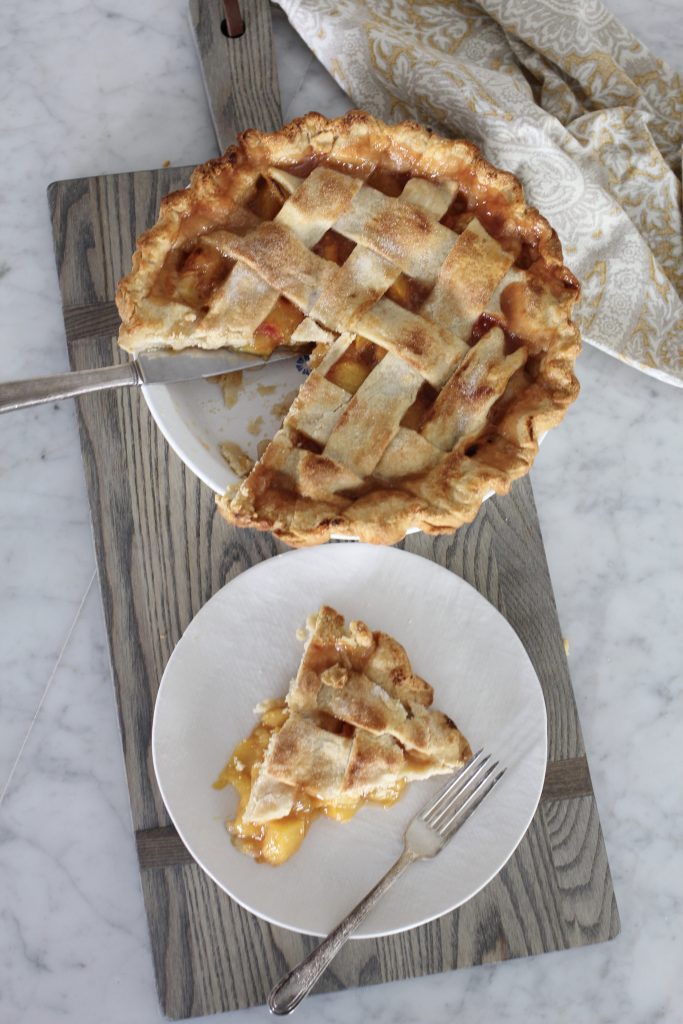 8. Wonderful Peach Pie. The name says it all! The peaches are cooked just right, not too sweet or too tart. My favorite part is that there is no runny mess at the bottom of your pie plate. Seriously, it's a sad day when your fruit pie has a soggy crust after you cut the first slice. But after many tries and tests, this pie is truly wonderful and deserves a place on your dessert table.
9. There's always at least one person in the family that LOVES cherry pie. This Sour Cherry Pie with Lattice Crust never disappoints! It's the ultimate combination of tart and sweet flavors. Sour cherries, sugar, a dash of salt and a hint of almond (or vanilla) make this pie simple, but absolutely delicious. The lattice crust adds a beautiful and charming element to this pie that I just love!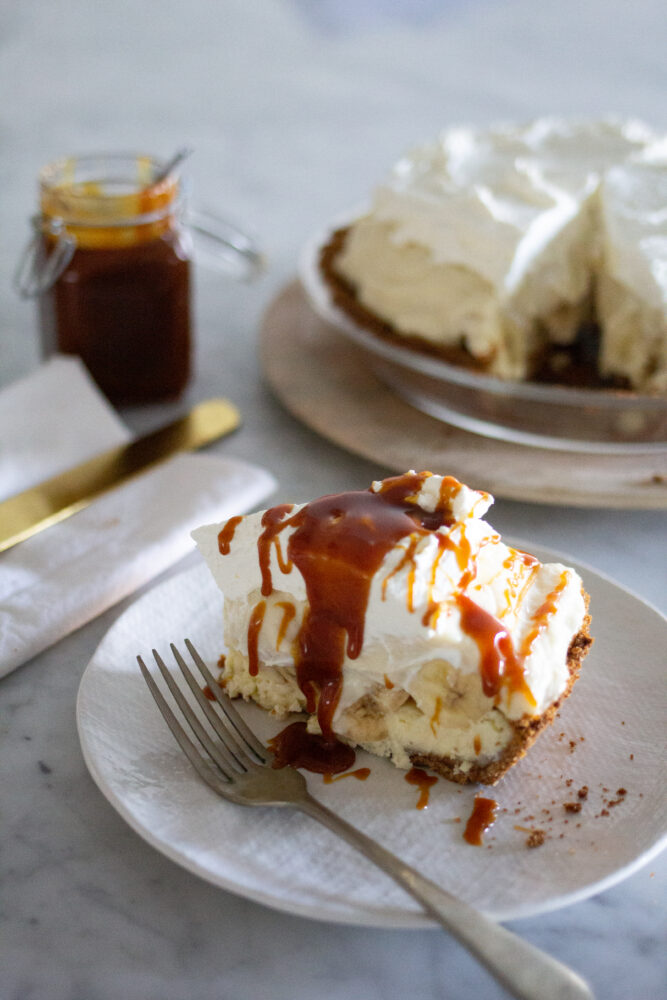 10. If you're looking to impress, The Dodo Banana Cream Cheese Pie Recipe is an absolute show stopper. The first layer is creamy cheesecake, filled inside of a Biscoff and graham cracker crust, topped with a layer of bananas, smooth vanilla custard, fresh whipped cream, and finally drizzled with a warm caramel sauce. I'm not drooling, you're drooling! Every layer of this pie is homemade, but so simple to make. It's a must try recipe for this holiday season.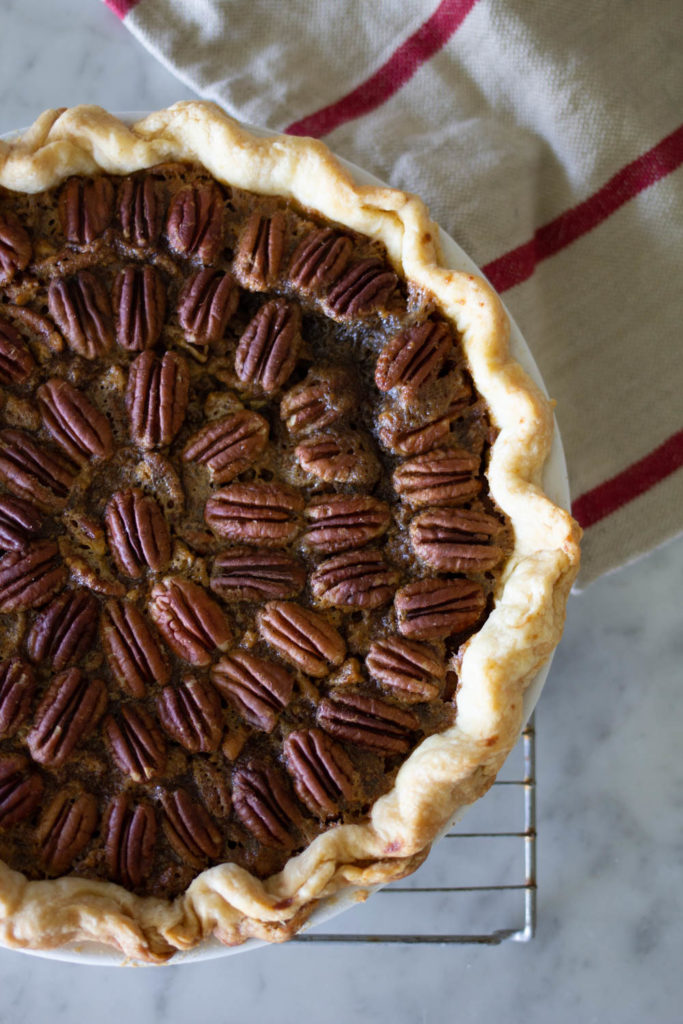 11. Simple Pecan Pie is a classic holiday favorite in our home. I've been making this recipe for over 35 years and the filling is one of the best pecan pie fillings you will ever taste! It's so easy to make, even your kids can make it! Every bite is filled with pecans and an incredible carmelized filling. Trust me, your parents, grandparents and pecan-lovers will thank you for making this one!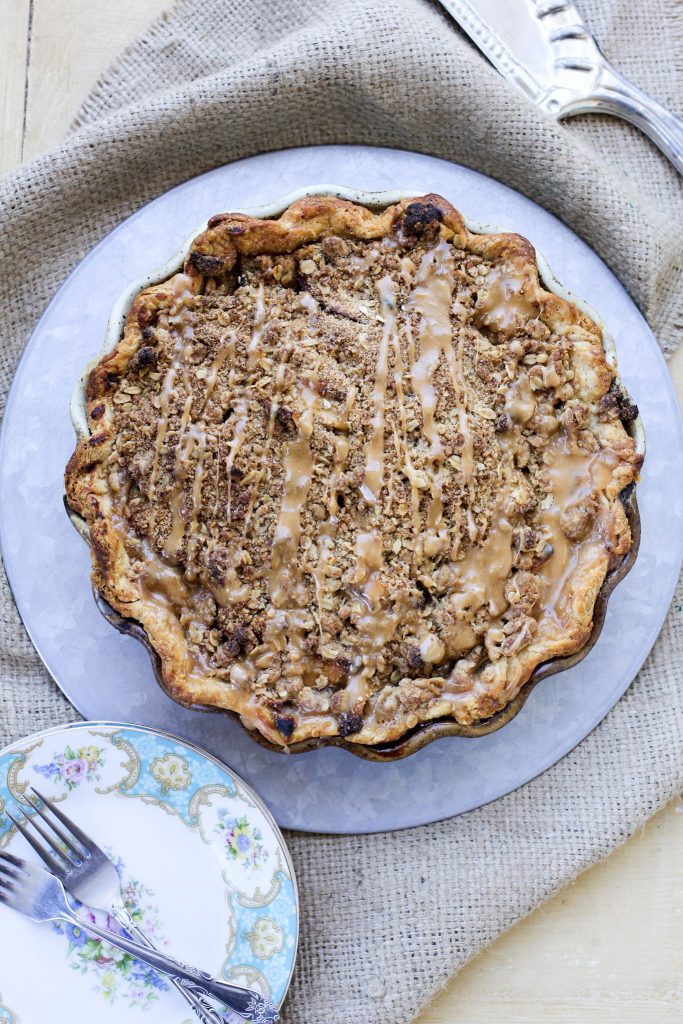 12. Do you love caramel? Look no further! Salted Caramel Apple Pie with Streusel Topping is filled with chunks of apple, and a sweet and salty caramel filling, topped with a crispy streusel and drizzled with even more caramel. It's a wonderful pie to try if you're looking for something a little different from the traditional apple pie.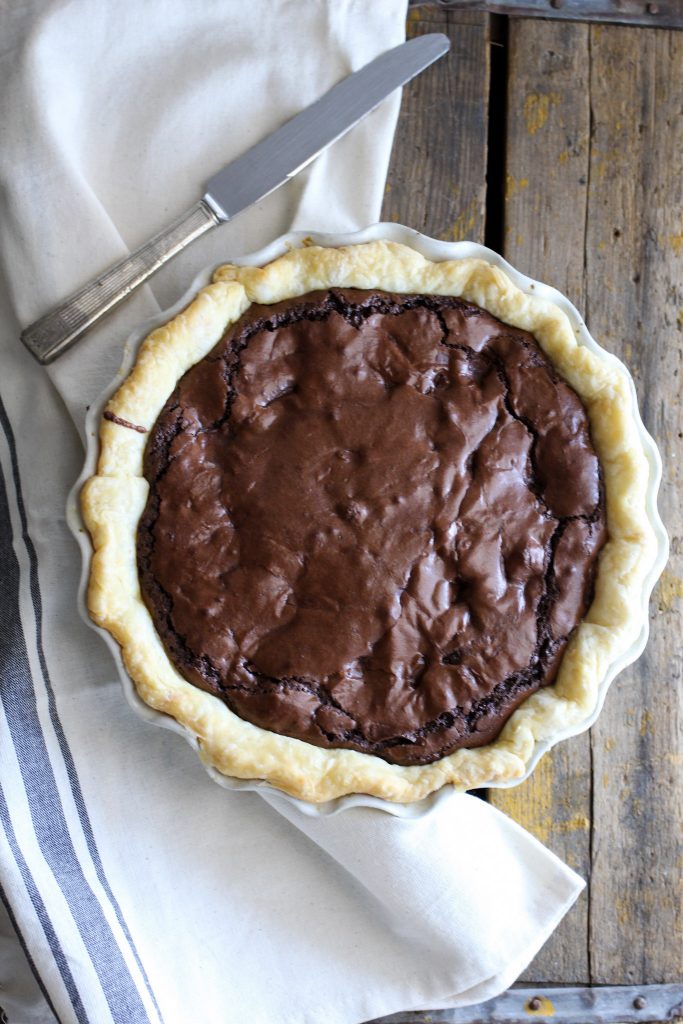 13. Brownies and pie? Oh my! Fudge Brownie Pie is for all my fellow chocolate lovers. It's a rich, decadent chocolate brownie, baked inside of a warm, flaky pie crust. So rich, so chocolatey, so easy, so worth it.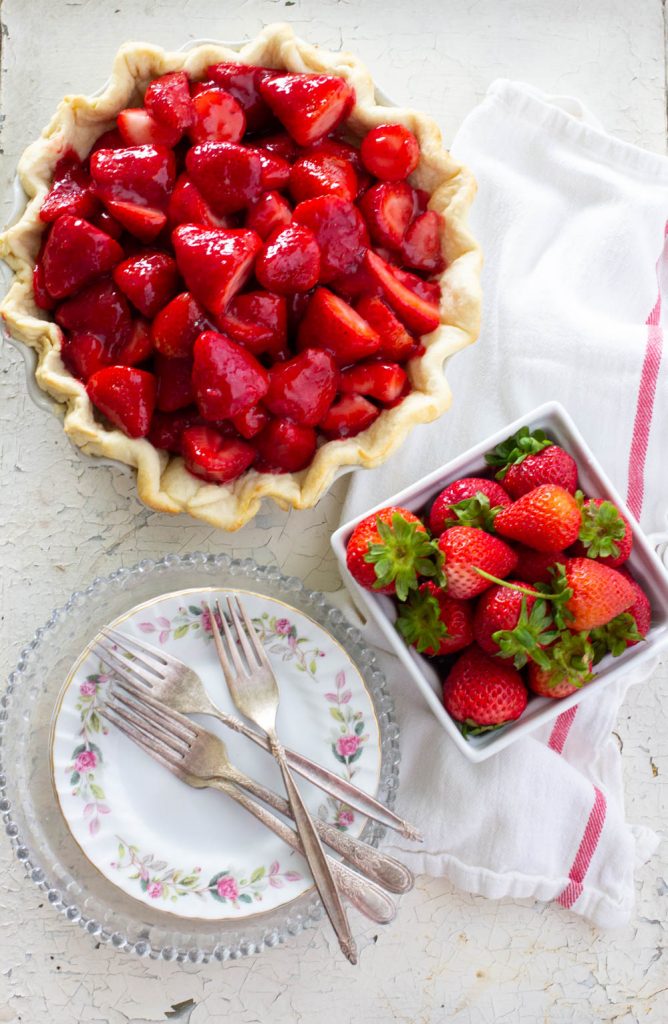 14. ABK's Fresh Strawberry Pie is sure to bring some sunshine into your home! It's incredibly easy to make, and is filled with fresh ingredients, making this one of the best strawberry pies you will ever make.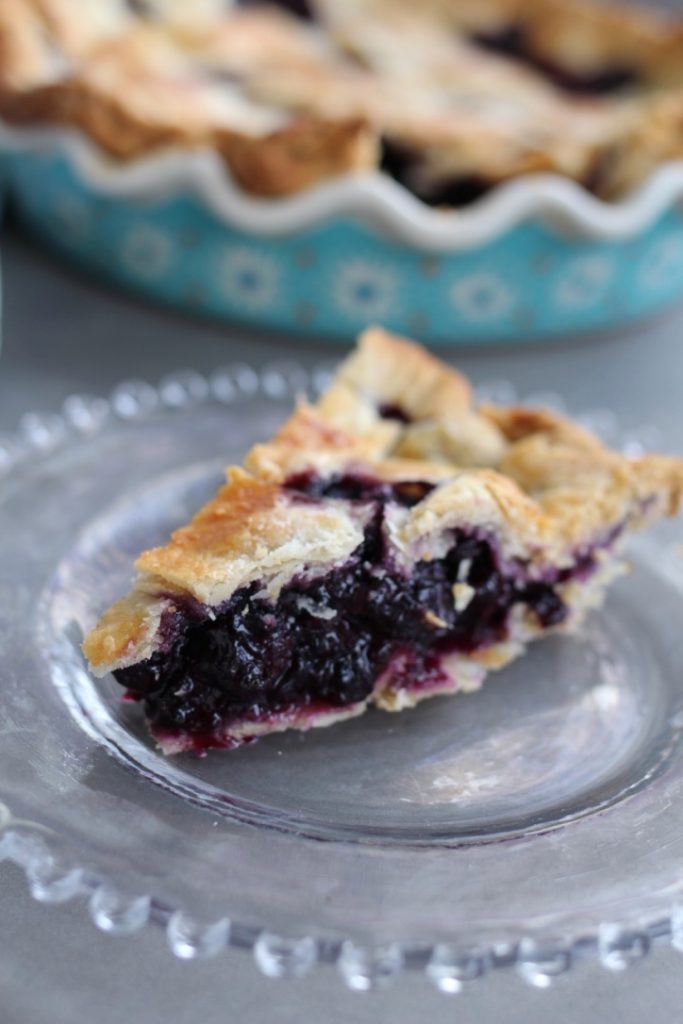 15. Bountiful Blueberry Pie is another one of our Foster family favorites! It's such a simple pie to make. No peeling, or removing pits or seeds, and you can use either fresh or frozen blueberries. I know you'll love this pie as much as we do!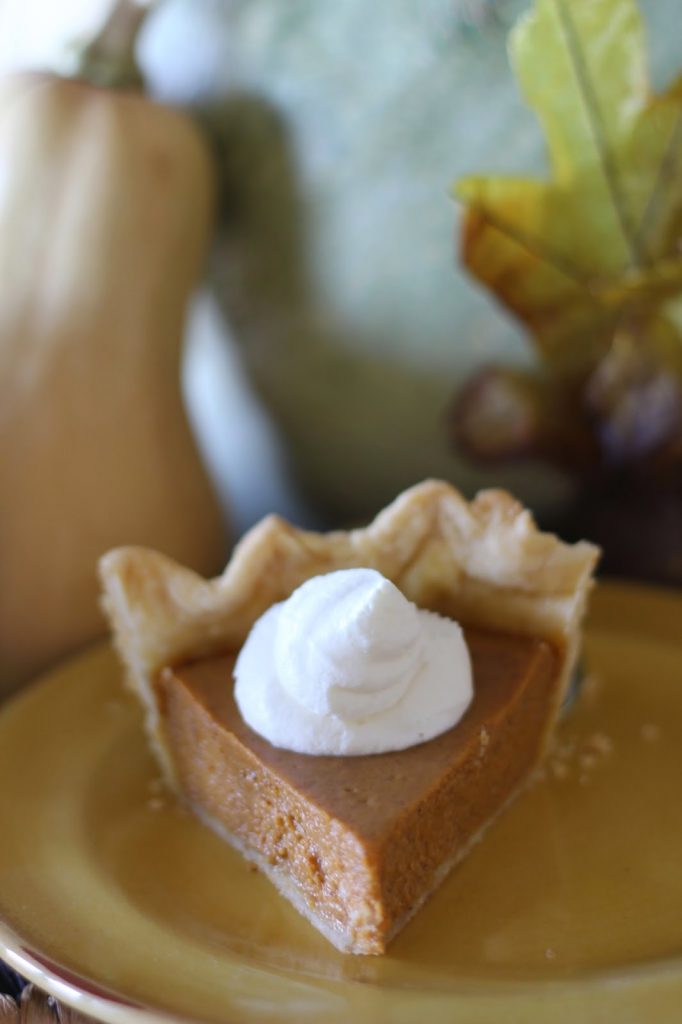 16. There's nothing more classic than a pumpkin pie during the holidays. Our Favorite Pumpkin Pie never fails! It has a perfectly creamy filling that sets up just right and doesn't jiggle in the middle. Everyone needs a great pumpkin pie recipe in their dessert lineup!
17. Lemon Cream Pie is such a delicious pie to have any time of the year. It's just the right blend of tart, creamy, light, and sweet. There are few better combinations than tart and sweet, and this pie is just that. And after a heavy meal, this pie is the perfect compliment!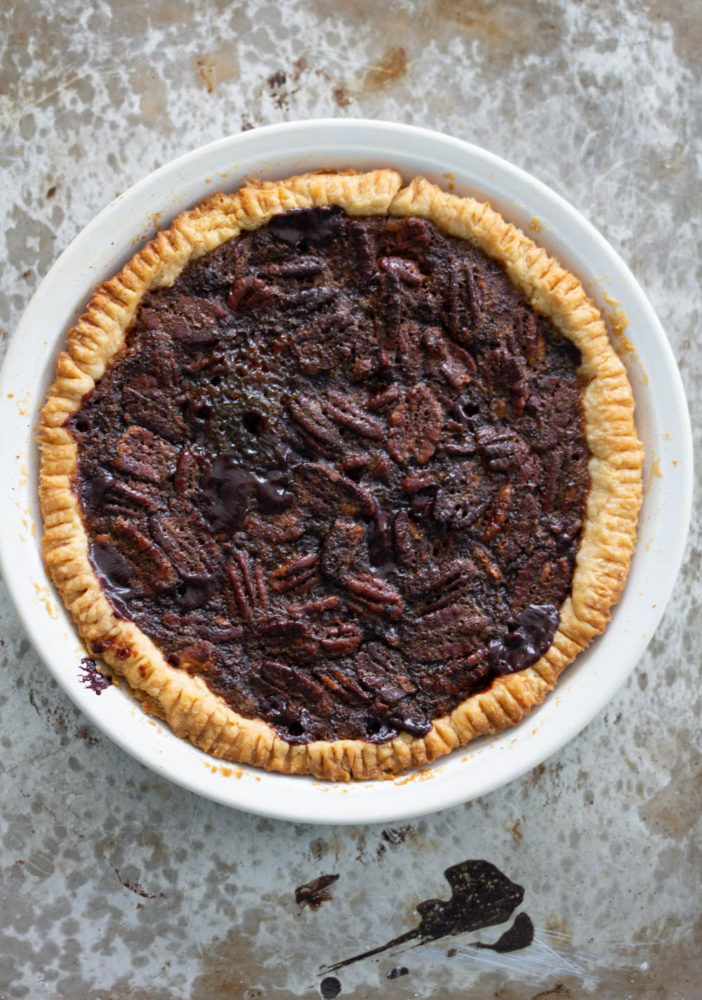 18. If I were to describe Chocolate Pecan Pie in two phrases it would be: super simple and tastes amazing. Seriously, pecan pie will always be one of my favorites because you simply mix, dump and bake. Plus, there's chocolate added to it? Yes please!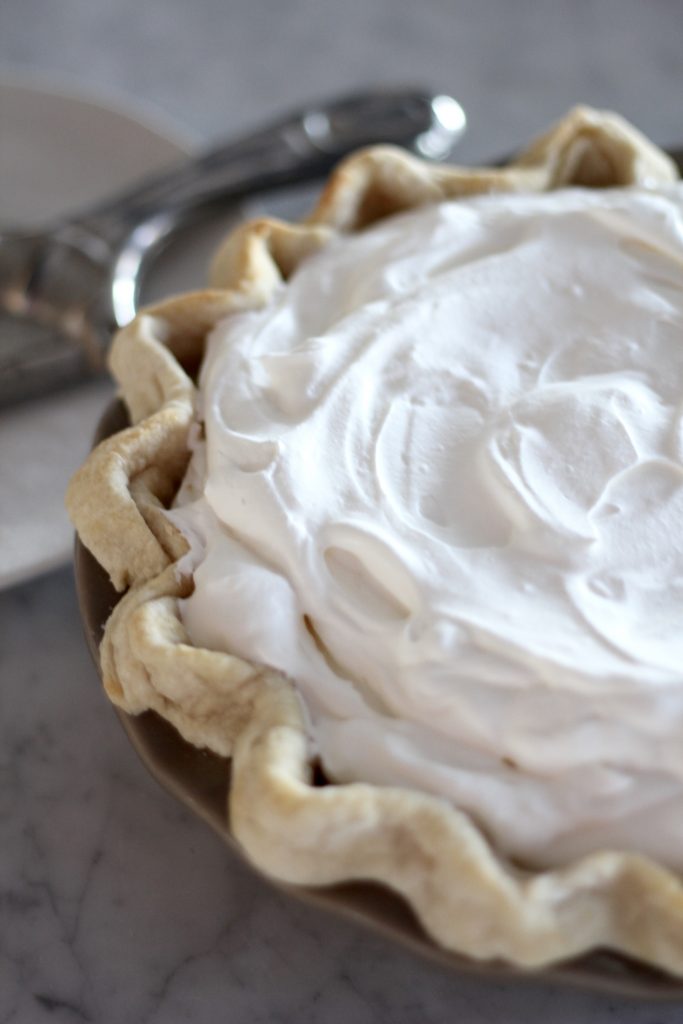 19. Better Than Mom's Banana Cream Pie is honestly a show stopping dessert. No brown banana issues, a homemade vanilla custard that fills to the brim of the crust (and holds its shape when cut!) and lots of fresh whipped cream. I promise, this is a recipe that your family and friends will ask for over and over again.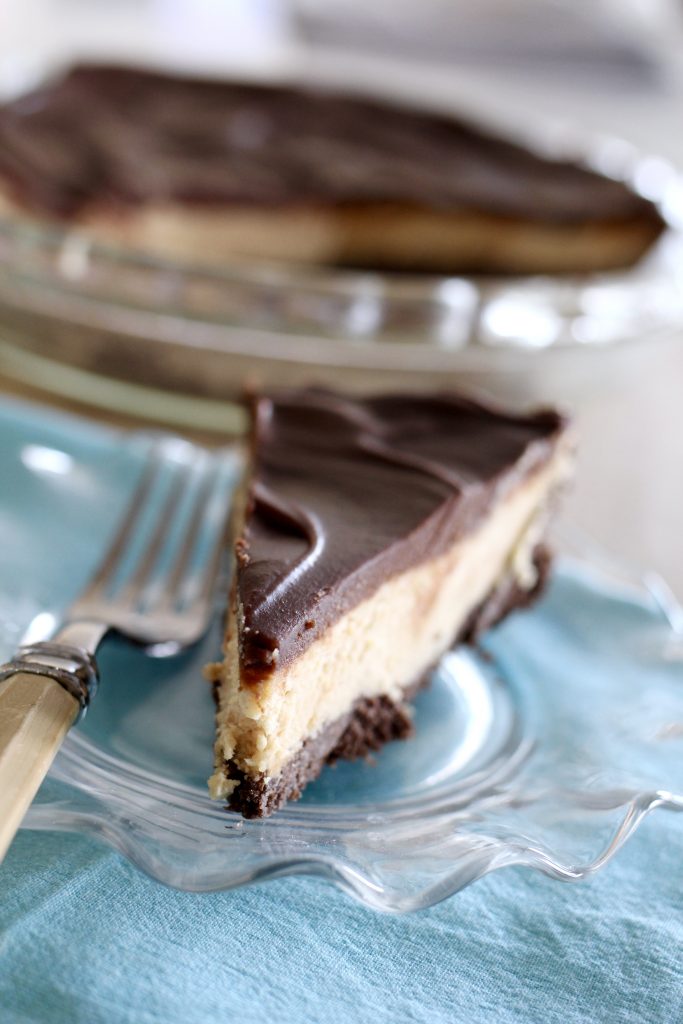 20. This pie has decadence written all over it. A chocolate graham crust, creamy peanut butter filling, and a thick layer of chocolate fudge.. There's a reason Sheri's Southern Peanut Butter Pie with Homemade Fudge is one of the most requested recipes every year during the holidays! It's the ultimate combination of peanut butter and chocolate, all in one bite. 
21. Key Lime Pie is another perfect pairing of tart and sweet. The graham cracker crust, creamy and tangy key lime filling and fresh whipped cream truly create something special. This pie is so refreshing and so simple to make!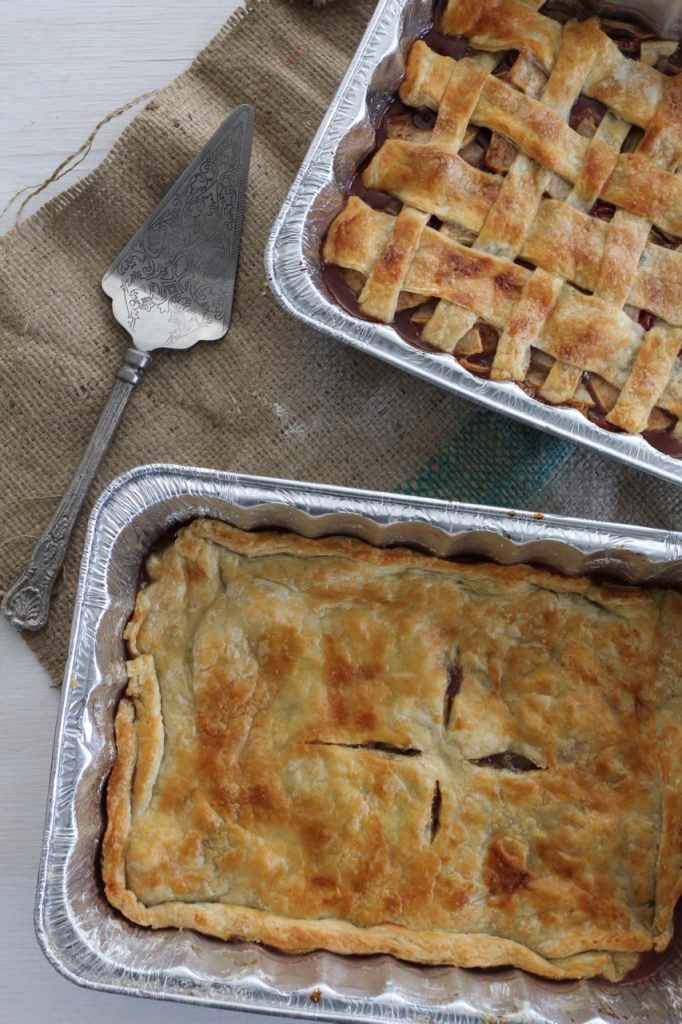 22. This Apple Cherry Pie for a Crowd is a great recipe to make for a large group of people, especially when there's not enough time to make multiple individual pies. It has some of my very favorite pie ingredients along with our family favorite pie crust. It's the ultimate crowd pleaser!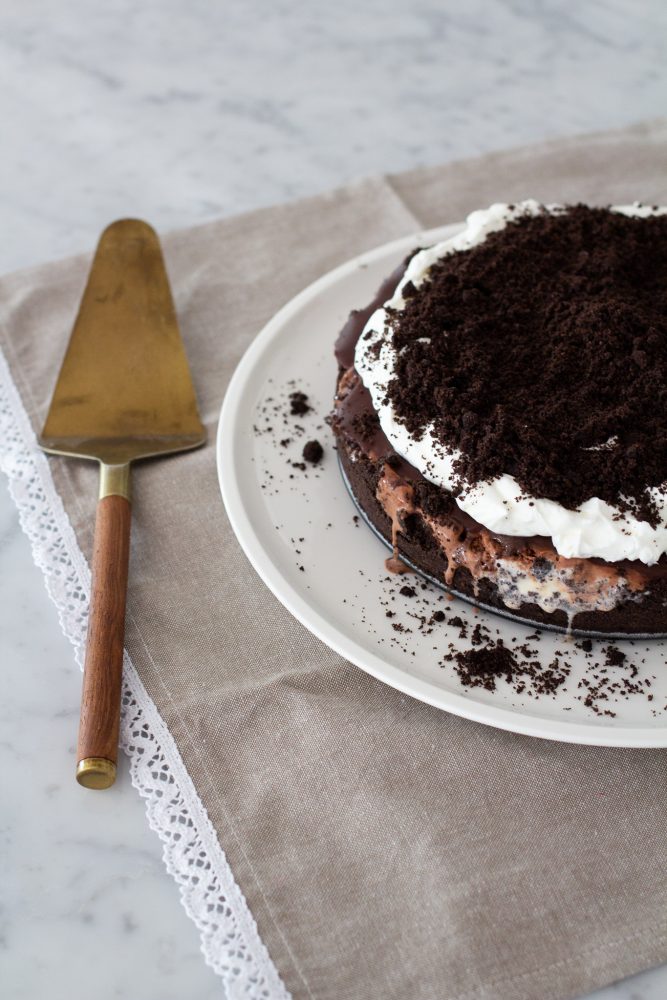 23. Chocolate lovers unite! This Classic Mud Pie might put you into a chocolate coma, but it's totally worth it. It has a chocolate cookie crust, a thick ice-cream filling, and is topped with fudge, whipped cream and cookie crumbs. Fancy, yet simple, this pie is wonderful for any occasion!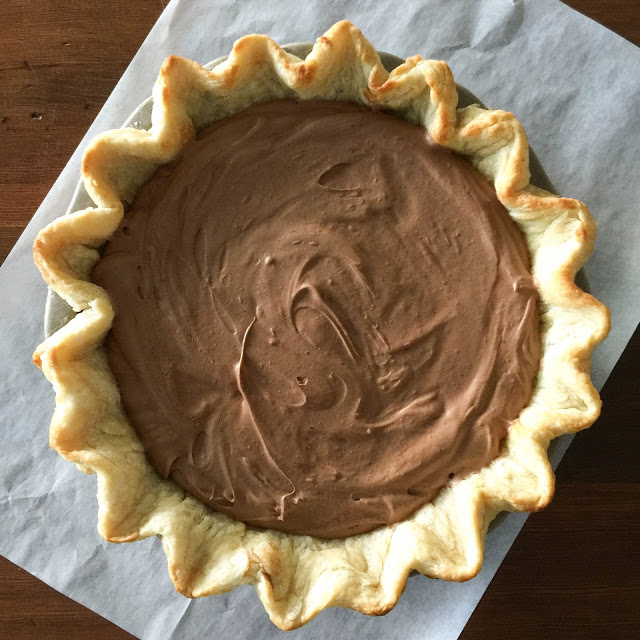 24. Everyone needs a chocolate pie in their holiday lineup! This Chocolate Silk pi is rich and creamy, just the right amount of chocolate to satisfy any chocolate craving, and so easy to make. No baking involved, just beat and place in crust!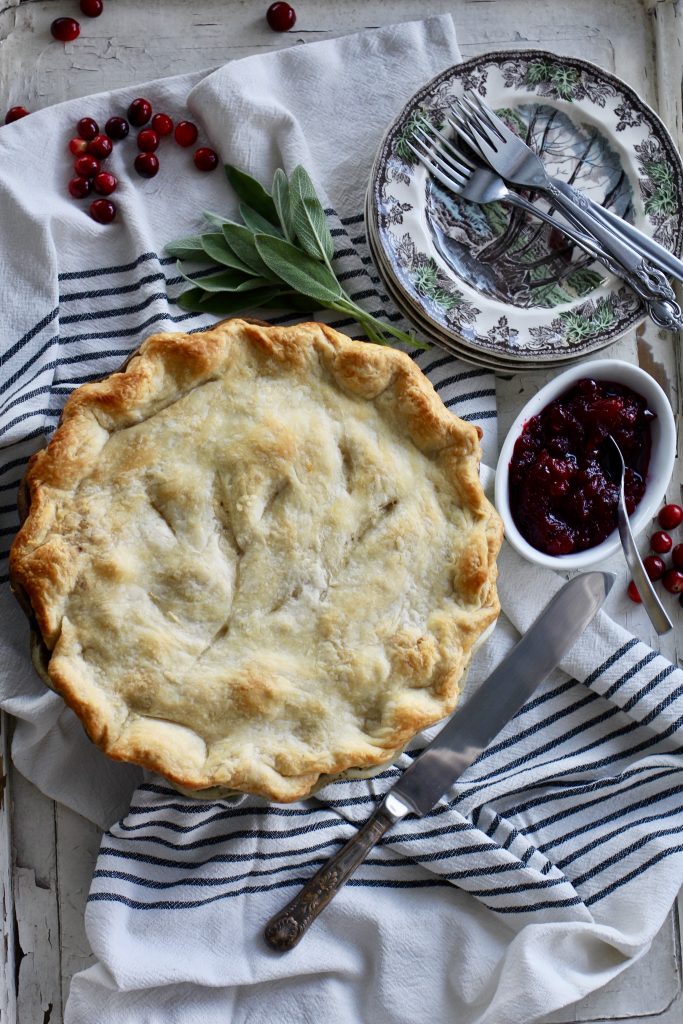 25. Last, but not least, a savory pie. Best Thanksgiving Leftover Pie is my favorite way to use up leftovers from Thanksgiving! Just imagine all of your favorite holiday dishes packed into one bit, and nestled into a buttery, crispy crust. No fuss, and all the ingredients are already prepared! And who can say no to PIE?
You just can't go wrong with any of these pies! There's something for everyone in this amazing pie roundup. Make sure to tag us on Instagram (@abountifulkitchen) or Facebook (@abountifulkitchen) if you make one of these recipes. I would love to see what you're baking this holiday season!