We love DAD so let's treat him to a special meal on this special day. Scroll through our Father's Day Roundup post to find simple tasty recipes that Dad will love!
What dad doesn't love biscuits?? Biscuits and Gravy are at the top of Dad's list and always a favorite in our home. My dad loved biscuits and gravy, Grant loves biscuits and gravy, as do all of our kids. It's always high on the list of recipes I make when I want to make everyone say YUM! MY favorite biscuit is ABK's Best Butter Biscuit recipe. The reader fan favorite is definitely Ruth's Diner Mile High Biscuit recipe.
If you're thinking about making Dad a big breakfast, complete with bacon and eggs, use this method for no-fuss bacon! Baking bacon is the easiest and mess-free way to perfectly cook bacon while you're cutting up fruit or whipping up a batch of Creme Brûlée French Toast or Southern Buttermilk Pancakes!
If your Dad isn't exactly a breakfast kind of guy, make him lunch or dinner! Is he traditional or a little more on the I'll try anything! type of eater? Foodie or country boy, we have you covered. Pork Tenderloin with Mushroom Gravy is a recipe I've made over and over again. It's easy and delicious and everyone loves it. It is important to note that this recipe requires the purchase of pork TENDERLION. Pork loin roast won't work as well and the texture won't yield the same fork-tender finished product.
If your Dad loves chicken and grilling, try our Lemon Pepper Chicken Kabobs. They are loaded with flavor and smell so good on the grill! They go well with Cilantro Lime Rice and this easy to make Wedge Salad.
This recipe for homemade Dry Rub for Steak and Ribs is so easy to make and perfect for mixing up and placing in a jar with a ribbon tied around for Dad. Give him his own personal jar of dry rub with a new grilling apron or pair of grilling tongs for an easy and practical gift!
Does your Dad love fish? This recipe for Salmon with Teriyaki Glaze has been a family favorite for years. Everyone in our family loves fish, and this recipe is high on our list of repeat dinners. It can be cooked inside or on the grill if you like!
Smoked Green Chile Mac and Cheese is a grown up Mac and cheese your dad will LOVE! The cheese, the roasted chiles. The garlic. The butter. So good. It can be smoked in a Traeger or baked in the oven.
If you're looking for sides to compliment your grilled meats, here are a few of Grant's favorites… my Aunt Di's Potato Salad is hands down the favorite side dish in the Foster home during bbq season. I challenge you to find and easier or more delicious recipe for potato salad. If you have an Instant Pot, this salad can be made in a flash! Round out the meal with baked beans and homemade Apple and Cabbage Slaw.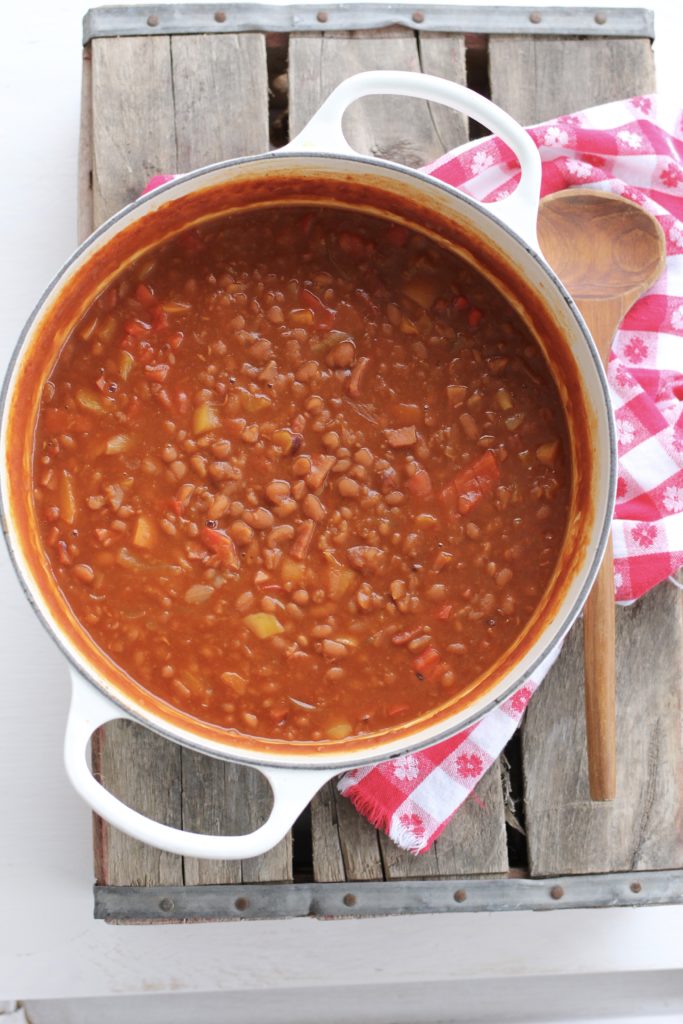 We all know Dad loves a good treat! I've listed a few that are easy to make and cover all the bases: chocolate, pie, cake, cookies, puddings and even frozen dessert! What dad DOESN'T love banana pudding? Magnolia Bakery Banana Pudding has Dad's name written all over it! Remember to plan ahead, this is best made the night before serving. There's also a chocolate version Dad will flip over!
Dad loves a good BUNDT. And this one is our favorite. German Chocolate Bundt Cake is delicious and makes you look like a star baker! Easy and so moist and perfect for making ahead.
Chocolate lover? This Levain Bakery Dark Chocolate Chocolate Chip Cookie is amazing. Thick, rich, chocolatey. So good. Make them a day before, perfect for dessert or wrapped in a cello bag or a cookie tin for a special home made gift.
Classic Mud Pie and Classic Strawberry Cheesecake are two of Grant's favorites. This is my go-to cheesecake and has been for years. If you are just starting out and want to make cheesecake, this is a simple and straightforward recipe!
The fresh strawberries on top are spectacular! The cheesecake can and should be made a day ahead. Place the strawberries and glaze on top the day of serving.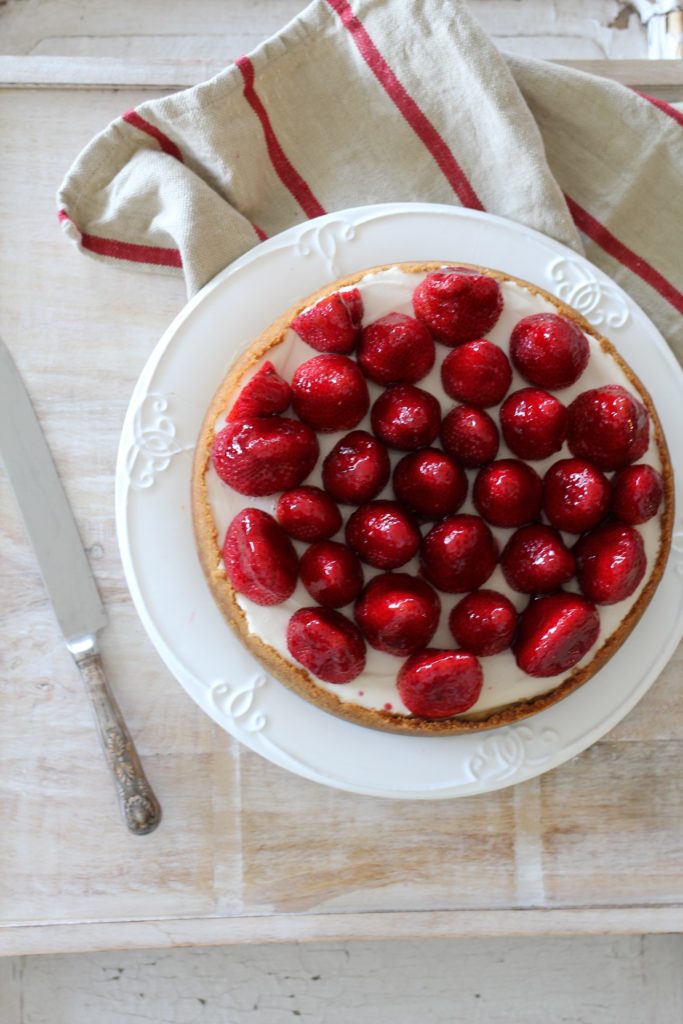 Finally, this Apple Cherry Pie for a Crowd is the perfect way to serve dessert to a large group! Homemade crust, apples and tart cherries make this pie a winner every single time.
I hope you love grilling or baking something special for Dad on his special day!