Readers have asked me countless times to send easy meal ideas for their kids who have moved away from home for college or missionary service. Our 30 Easy Recipes for Missionaries and College Students is a roundup of recipes + free ebook we compiled for this purpose. Read below for ideas on best ways to print this collection!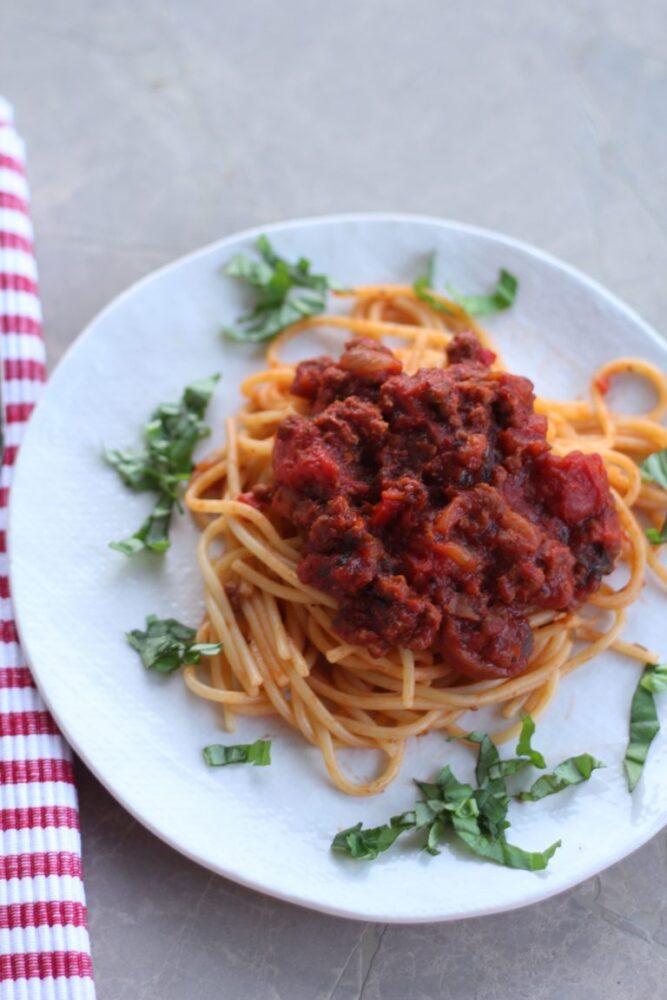 This post and free ebook: 30 Easy Recipes for Missionaries and College Students is long overdue! I've included the option view the recipes online or print the ebook and bind it for your favorite young person.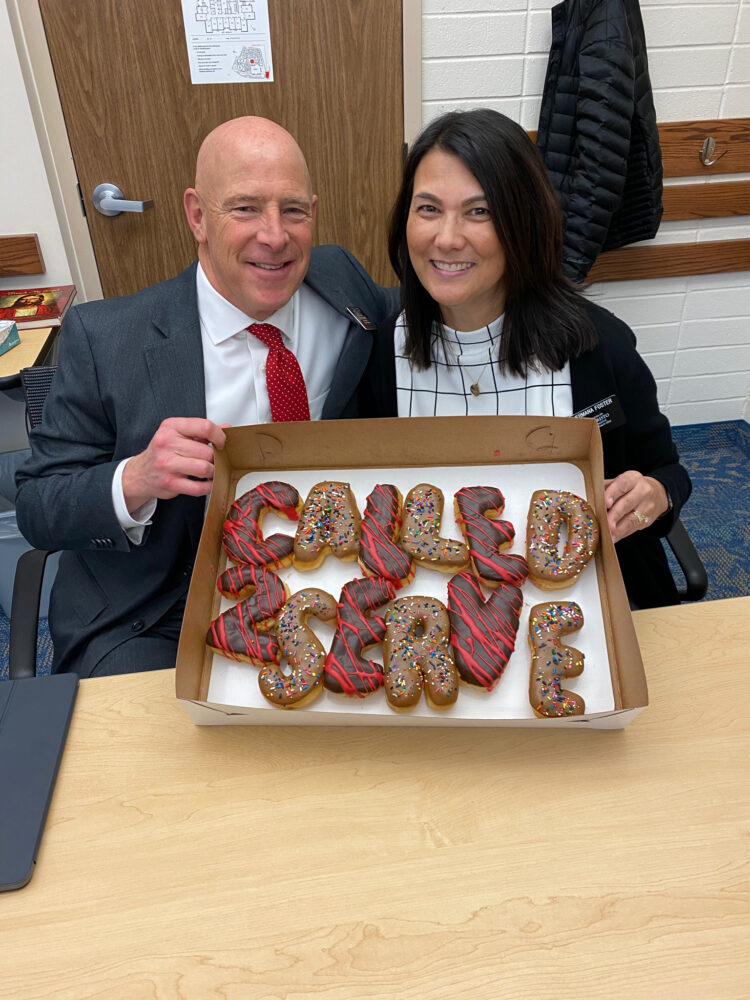 We have included 20 main dish meals, several of which can be made in 30 mins or less, and easily adapted to cultures and ingredients around the world. Many of the recipes can be prepared in a slow cooker early in the day. The remaining 10 recipes are easy breakfast and desserts!
Missionaries have very little time to prepare meals. They are usually away from their homes for 8 to 10 hours each day, often without returning for lunch. The same is true for college students who are short on time but want to get out of the rut of eating fast food every day!
How to access the free ebook of recipes and print/viewing options
For access to the free ebook ABK's 30 Easy Recipes for Missionaries and College Students just click on the link and enter your email (you will also need to confirm the email). The book is easy to print out and have bound, or print and place in plastic sleeves and arrange in a thin binder. Make sure to check the price to print and bind at a copy store BEFORE ordering to avoid sticker shock. Depending on the store, printing and binding can be up to $40-50 so the option to print at home is usually more affordable, then just have the book spiral bound at a print shop.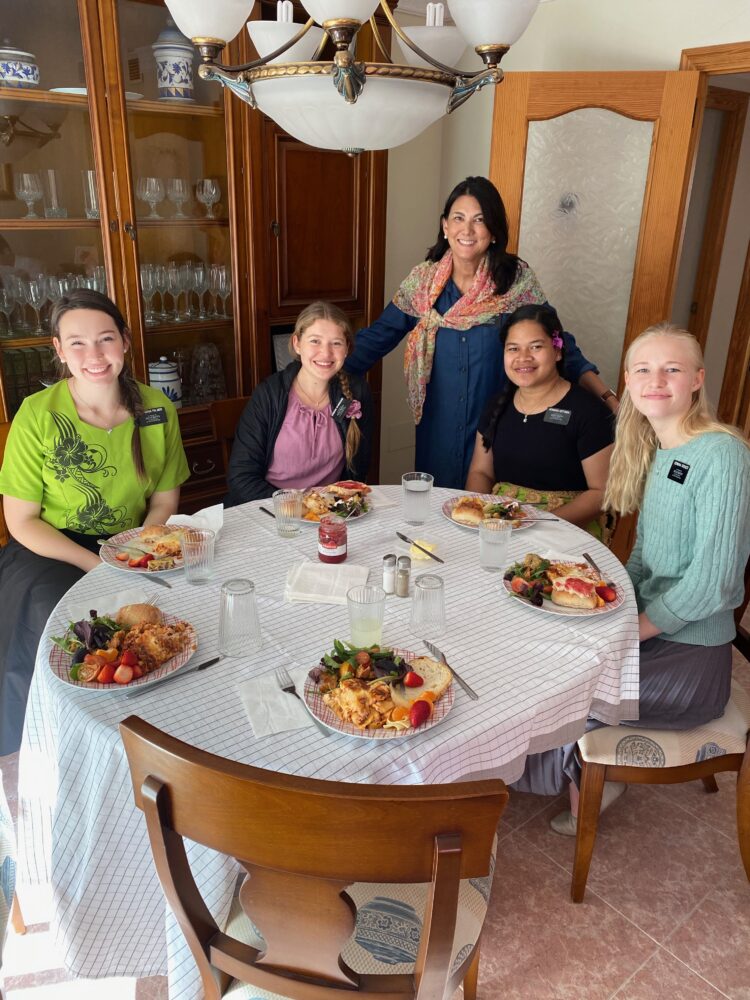 What to cook if you are a college student or missionary?
Over the years, I have been asked to compile recipes that are easy for missionaries and college students to make when they are first learning to cook. After reading letters from our sons who each served 2 year full-time missions, and serving an 18 month mission ourselves as senior missionaries, I know it's a challenge to make meals that are nutritious in a short amount of time. I hope this post is helpful whether you are leaving home for the first time, or just want to expand your cooking capabilities!
1. Homemade Ramen is a top notch go-to meal. Throw away those crusty Top Ramen packages in your pantry, because this Ramen is incredibly easy to make, healthy and cost efficient too! Load the dish with veggies and protein for a healthy homemade meal in minutes.
2. I feel like everyone should know how to make spaghetti! This Slow Cooker Spaghetti has been a family favorite for years. It's easy, filling and delicious. You can also make it on the stovetop and eat in less than 30 minutes.
3. Our Slow Cooker Chili recipe is on regular rotation when I need to cook dinner in a hurry. It's nutrient-dense, filling and makes enough to have leftovers for chili dogs smothered in cheese or to top baked potatoes. Three meals out of one dish is a win in my book!
4. Chicken Divan is the epitome of "an oldie but a goodie." Our family calls it "Chicken, Broccoli and Rice," and it has been high on the dinner request list for years. The creamy, cheesy sauce is TDF and can be made from scratch, or with canned soup, which I call the "kid version".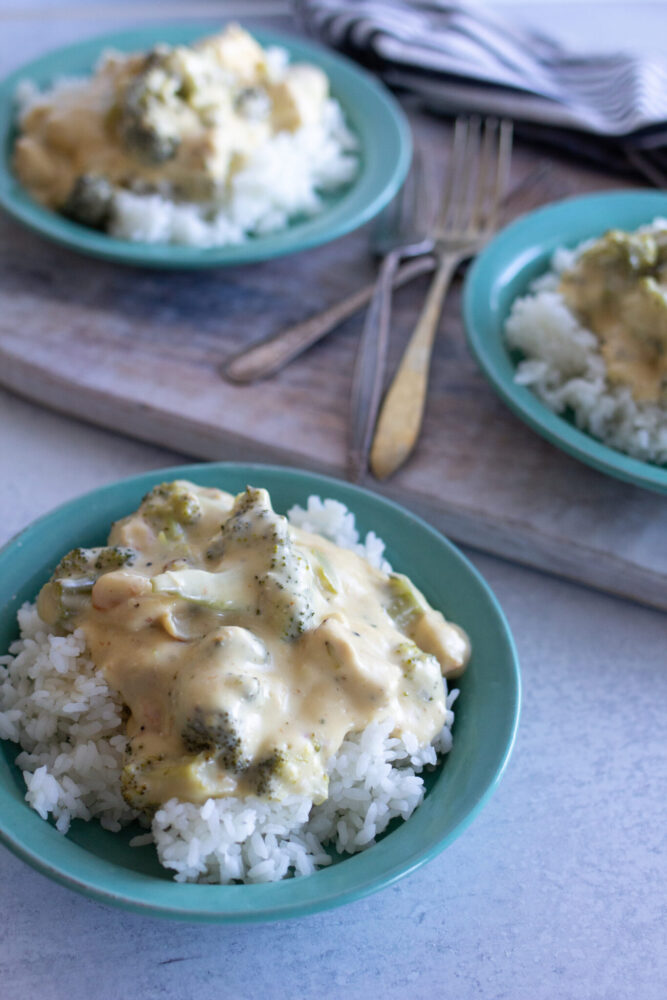 5. If you love a solid make-ahead meal, this Chicken and Black Bean Taco Salad is for you! Mix up the ingredients before your week starts, portion into containers or jars, and store in the fridge for a perfect grab and go. Simple, healthy, cost-friendly and easy to customize to your own liking!
6. Ham and Cheese Sliders are one of my absolute favorite meals to make for a crowd. But they are also another great make ahead option for a busy week. The ingredients are easy to find, the assembly is quick, and they taste even better the day after! Turkey and cheese also works with this recipe.
7. Fried Rice and Fried Rice Omelets are great meals to make when your budget is tight and you're craving something warm and comforting. Leftover veggies or deli meat in your fridge? Add them to either recipe for a delicious home-cooked meal! Our young missionary friends made this on repeat using frozen corn, peas, carrots and a scrambled egg or two.
8. Do you love Indian food, but have no idea how to make it at home? While Grant and I were serving our mission, the young missionaries asked if I had any Indian recipes. This recipe for Indian Butter Chicken is quick and easy, and is the perfect dish if you want to make an Indian dish, but don't know where to start. It's also easy on the heat, so no need to fear if you aren't particularly into spicy food!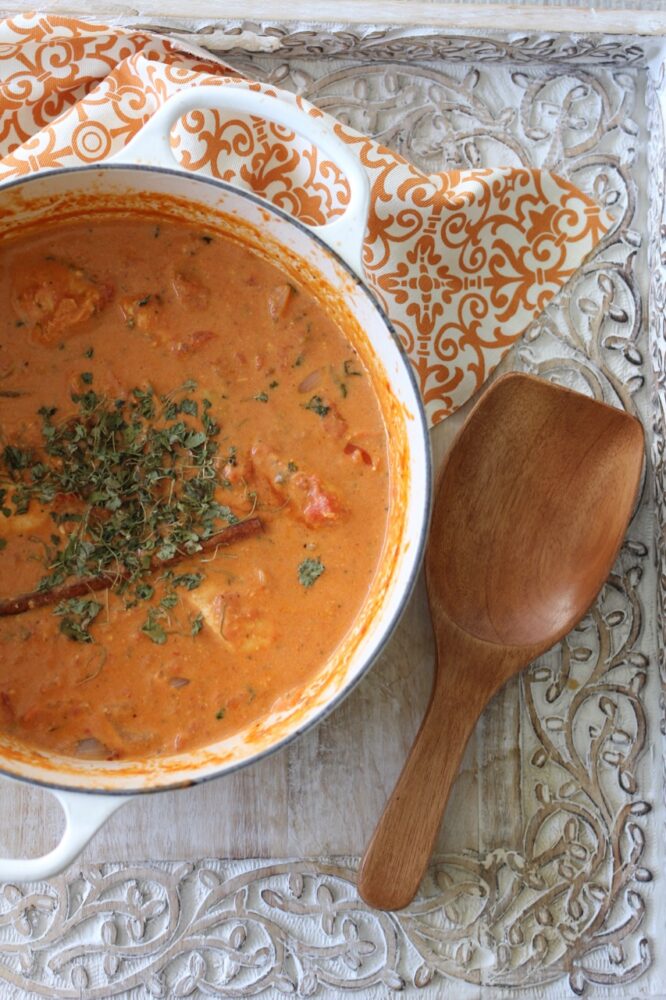 9. Have you ever tried Navajo Tacos? Now is the time. I promise, they are easier to make than they look. Delicious fry bread, topped with seasoned meat, fresh veggies, cheese and sour cream is the best way to change up your taco routine. And bonus, no yeast required!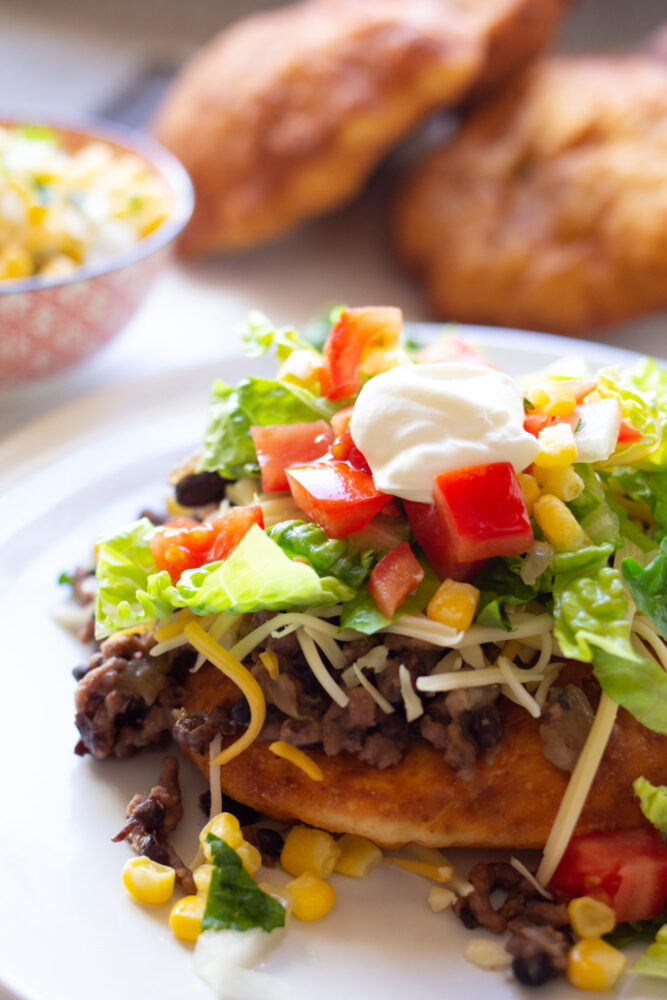 10. Pasta and sauce is a staple meal I believe anyone can make. Just boil the pasta and top with your favorite sauce! This Pasta with Tomato Cream Sauce is warm, creamy, filling and absolutely delicious. Can be made with or without meat.
11. The simple recipes are always the best recipes. This Fettuccine Alfredo is one of my go-to options when recommending recipes to new cooks. It's one big bowl of comfort! Add chicken and broccoli for a well rounded meal.
12. The Best Easy Meatloaf Recipe is classic comfort food. It's one of those meals that tastes even better as a leftover (our favorite is the meatloaf sandwich!) and makes enough for a crowd, or at least a few meals for a busy college student or missionary!
13. Our Best Sloppy Joes are the ultimate meal on a bun! This recipe is straightforward, requiring just a few pantry staples and some fresh vegetables.  We served this recipe to our young adult friends in Mallorca and they absolutely loved it! Make a double batch and freeze for a thaw-and-eat meal later in the month.
14. Easy Lemon Chicken Dinner is the perfect dish to make all year round. It's light and refreshing enough for the summer months, and hearty and nutritious enough for the winter months. It takes less than 30 minutes to make and only requires one pot. Hooray for less dishes to clean!
15. Southwest Slow Cooker Chicken has been one of my favorite slow cooker recipes for years. Just dump in the ingredients, and turn on the slow cooker! Serve over rice, tortilla chips, on a bed of lettuce or in a taco. I'll bet this might become one of your favorites too!
16. When you've got a busy day ahead of you, Slow Cooker Beef and Broccoli with Rice is a great option to throw together early before you head out the door. When you get home, just turn on a pot of rice and dinner is ready!
17. Turkey and Fresh Veggie Chili is one of my favorite one-pot wonder dishes! It's gluten-free, dairy free and full of nutritious ingredients. If you feel the nudge to try eating healthier, without compromising flavor, this meal is here for you!
18. Back in the day, when my kids were in school, I was always looking for quick-fix dinner options. This Slow Cooker Honey Sesame Chicken saved the day, many times. It's another great option to throw together in the morning. The only decision you'll have to make when you get home is whether to serve it with rice, or stir fry veggies, or both!
19. Minestrone Soup is seriously one of the easiest meals you can make, and it's also one of the most inexpensive! It's loaded with veggies and feel-good ingredients. I promise, you won't even miss the meat. Just serve with bread for a deliciously easy and filling meal that you can make over and over again.
20. If you're a beginner cook, this 20 Minute White Chicken Chili is the perfect recipe to help you feel confident in the kitchen. This combination of chicken, white beans, a few green chilis and a bit of cream, makes it deliciously savory with a hint of zest. Serve with tortilla chips, bread, or my favorite, cornbread for a complete and hearty meal! 
21. Don't worry, we didn't forget dessert! These All Butter Snickerdoodles are made with butter, rather than shortening, and are a favorite among people of all ages!
22. Tried and True Chocolate Chip Cookies are the only chocolate chip cookie recipe you will ever need. Trust me. These homemade cookies turn out a little crispy, gooey in the middle, perfect every time. All of the tips and tricks are included to ensure success in baking this classic treat.
23. I promise, once you make these One Bowl Brownies, you will never buy a boxed brownie mix ever again. The best part: these delicious, chocolatey, chewy, fudgy brownies can be made in just minutes. One bowl, one pan.
24. Original Tollhouse Pie is everything you love in a chocolate chip cookie, baked into a flaky homemade pie crust (or store bought). This easy to make dessert is the ultimate chocolate chip cookie lover's dream. It's the perfect recipe for everyone, from a beginner to an advanced baker! Don't forget the ice cream!
25. Craving something sweet, but not in the mood for chocolate? This 30 Minute Blondie Recipe is your treat. Think chocolate chip cookie dough or a brownie without the chocolate, in a bar cookie! This is one treat you will crave and make over and over again.
26. Planning a party? This Funfetti Birthday Cake Recipe is a tasty doctored-up version of a box cake mix, and a homemade buttercream you can make in minutes! No piping on decorations, no fancy frills, just a straight forward cake that can be made in a 9×13, a bundt pan, round baking pans or as a sheet cake.
27. Busy week or morning ahead? These Easy Overnight Oats can be made in FIVE minutes! Healthy and easy to grab as you run out the door, or before an early class or meeting. Save your old jam jars for the perfect containers!
28. I believe the best way to use up overripe bananas is to make banana bread! Our Favorite Sour Cream Banana Bread is quick and easy and a great way to break the ice with a new neighbor or friend.
29. There's nothing like a good breakfast burrito to fill you up in the morning. ABK's quick and easy Breakfast Burrito saves the day when it's time for breakfast on the go! Perfect for eating on the spot, or freeze and heat later for grab and go convenience. Instructions for freezing included.
30. Best Butter Biscuits are among the most simple, delicious and cost efficient baked goods you can make. Start to finish in less than 30 minutes. You'll never want to eat a store bought biscuit again!
These 30 Easy recipes are perfect for everyone, from missionaries to students to newlyweds and families. Download our free ebook for easy gifting access! You don't have to spend hours in the kitchen to make something that tastes delicious. Whether you're looking for something healthy, easy or inexpensive, we've got you covered!