Are you hosting a baby or wedding shower soon? Our "How to Host a Wedding or Baby Shower" guide will give you all the tips for hosting the best shower ever, from invitations, to decorations, to menu!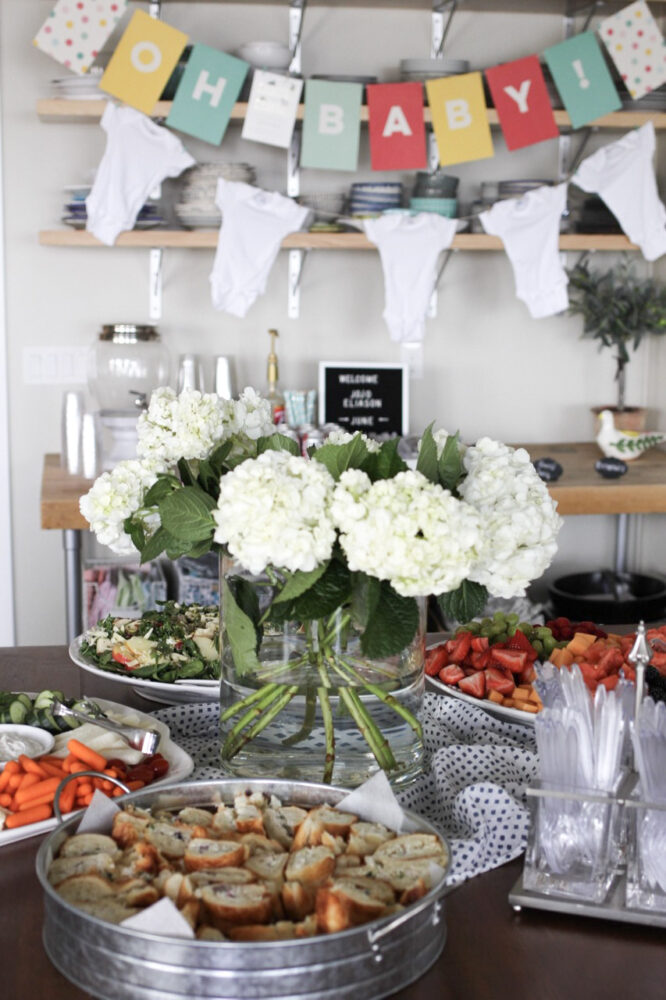 First things first! Who to Invite?
When compiling a guest list for a shower, it's important to know who to invite. Is it a friend or family shower? Will you invite people from church and/or your neighbors? First (unless it's a surprise shower) ask the guest of honor to give you a guest list. We have found that compiling a guest list of people who know each other makes for the most comfortable and relaxed party atmosphere.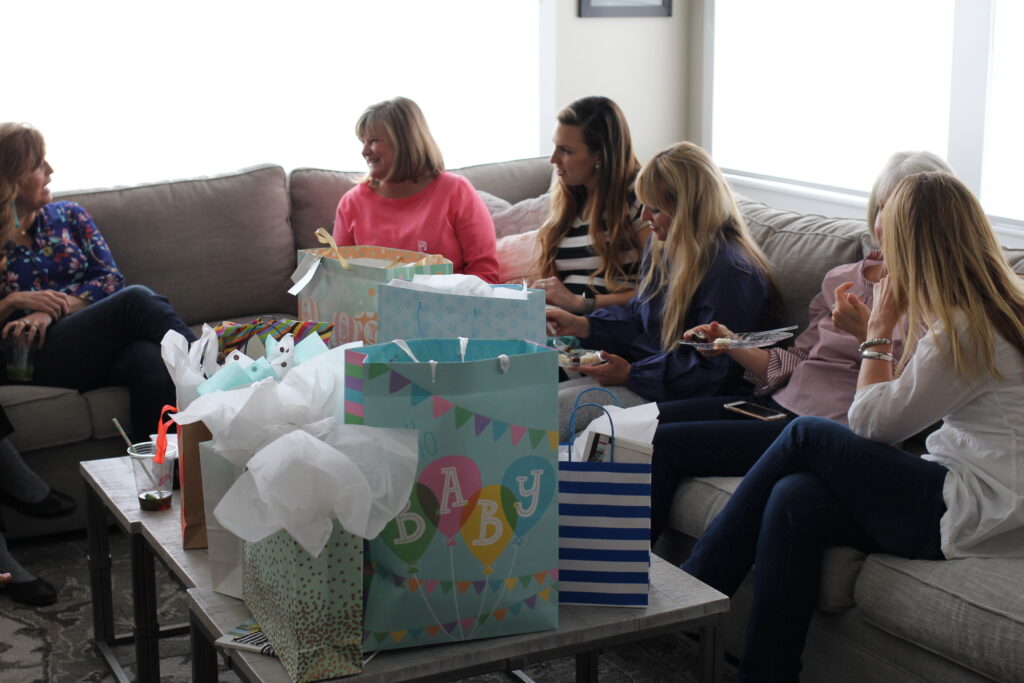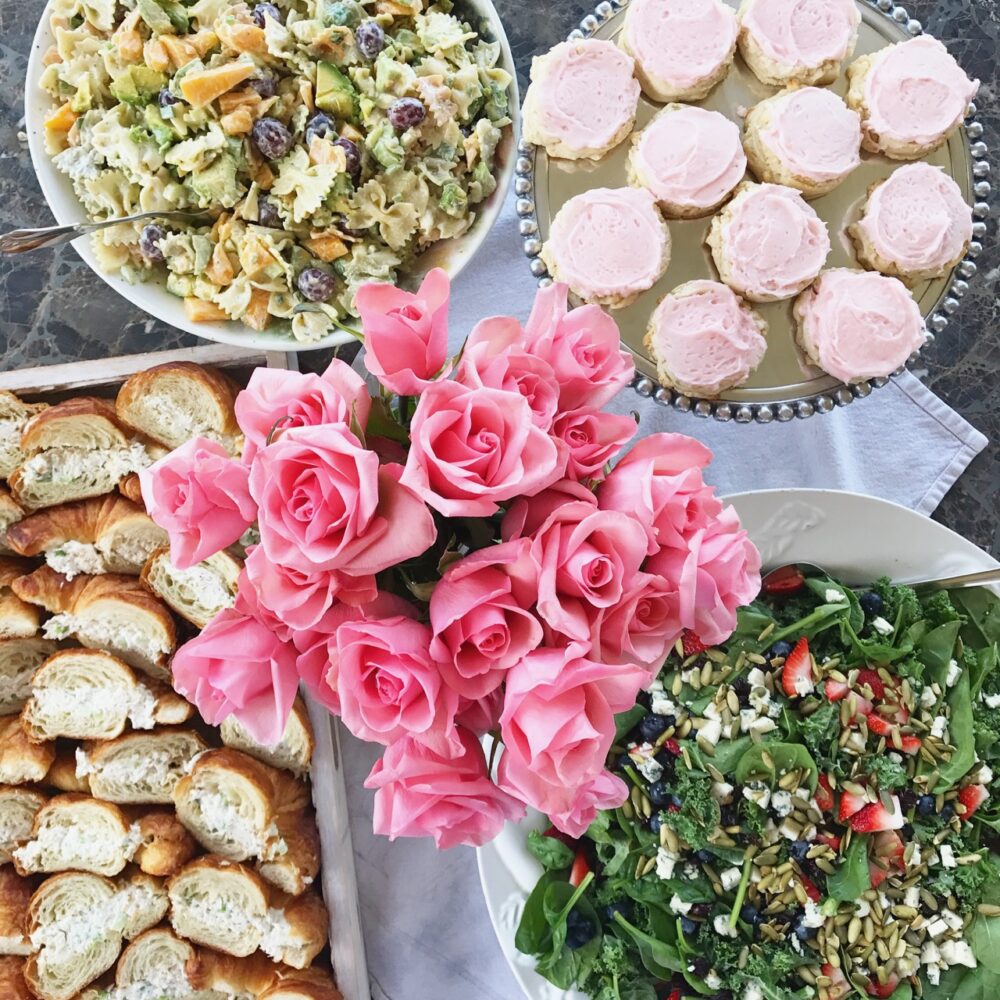 As a family, we have a tradition of hosting a shower before a first baby or wedding. Years ago, there were rules regarding shower etiquette. Any immediate relative to the bride was traditionally not supposed to host the shower. Luckily, this has changed and (almost) anything goes now. It's perfectly acceptable for any family member, friend, or group of friends to host a shower now!
Decorations: Keep. It. Simple.
When it comes to decorating for a baby or wedding shower, I like to keep it simple! I usually decorate one area, either the gift, food, or dessert table. Paper products from My Mind's Eye make decorating easy and beautiful. The "Oh Baby" banner (pictured) is from My Mind's Eye. The possibilities are endless when using this one simple banner... "Y A Y", "Congrats" or "Mr. & Mrs." to name a few!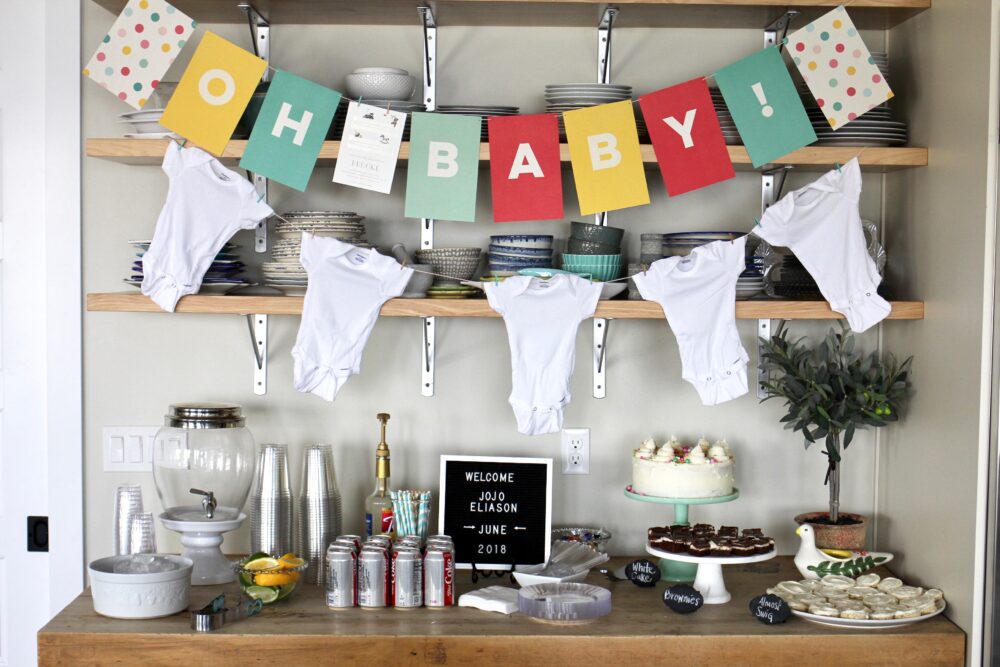 For Brooke's baby shower, my friend Stacey shared a fun idea for a simple decoration: Put up a clothesline with newborn baby onesies I ordered from Amazon. It's a simple, adorable decoration for any baby shower, and practical too! The onesies can be given to the mom-to-be for her little one after the shower is over. Any gathering is better with flowers. I LOVE to decorate with fresh flowers, and I use white about 90% of the time because white is classic and goes with almost any theme!
It's All About the Food
Food is such an important part of any event. I like to concentrate on feeding our guests at showers, instead of games. If you are into games at showers, more power to you! I'd love it if you'd leave a comment below and tell us about your favorite shower games!
A festive drink station with water, sparkling water, juice, or soda with fresh lemons, limes and flavorings is easy to put together. When it comes to food, chicken salad is such a timeless shower food. I usually make Tarragon Chicken Salad or Chicken Salad with Apples and Dill. To make food prep simple, use my How to Cook Frozen Chicken recipe to prepare the chicken in a fraction of the time! I also like to build a Fruit Platter, and for those who are on a special or low carb diet, Cottage Cheese and Dill Dip is a great option, which pairs well with anything and pleases any palate.
Fresh options are always at the top of my list and that's why I always include salads in my shower menus. For Brooke's shower, I made Chicken, Pear and Smoked Gouda Salad. Another favorite shower salad is Pear and Pecan Salad; it's a simple make ahead salad with a delicious sweet and savory flavor.
My Apple, Feta and Spiced Pecan Salad is a combination of fruit, feta, and greens along with candied spiced pecans, it's always a crowd pleaser! We also love this Southwest Salad because it's filled with so many different flavors and is a great healthier option.
Pair any of these recipes with Lion House Rolls or Overnight Refrigerator Rolls and you've got the ultimate baby or wedding Shower menu…
For dessert I like to serve White Cake, Almost Swig Cookies, and Black and White Brownies. I've also made the White Cake Recipe into cupcakes, which is perfect for showers. Some of our other favorite shower desserts are Strawberries and Cream Sheet Cake, it's perfect for serving a crowd and pretty enough for any occasion, and my 30 Minute Blondie Recipe, which is so easy to make and full of buttery goodness.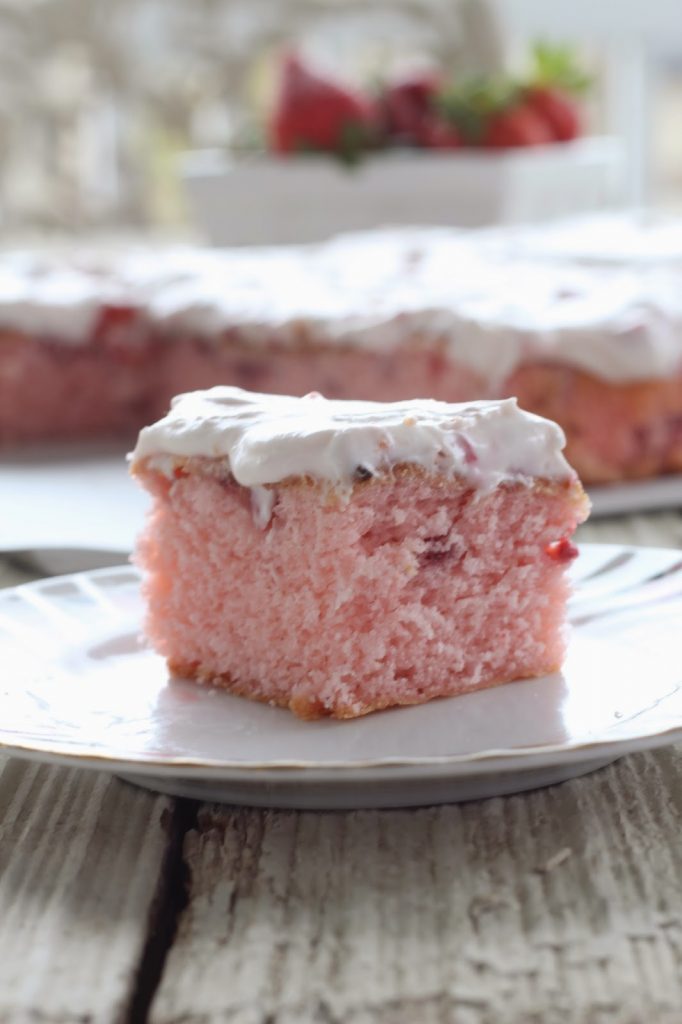 Another one of my favorite treats to serve are Tried and True Chocolate Chip Cookies. They never disappoint! Whether you're planning a baby or wedding Shower or just helping in the process, these tips will help you host the best shower ever. Focus on the bride to be or mom to be, and make it her special day. Keep it simple by decorating one main area. When it comes to menu planning, follow my suggestions for a meal that will please the whole crowd! I promise, you'll be able to create a memorable occasion for everyone.
Here are a few sample menus for wedding and baby showers to inspire you in the kitchen!
Classic Chicken Salad and Roll Menu
We Love Salad Menu
Brunch Menu
Waffle Buffet Menu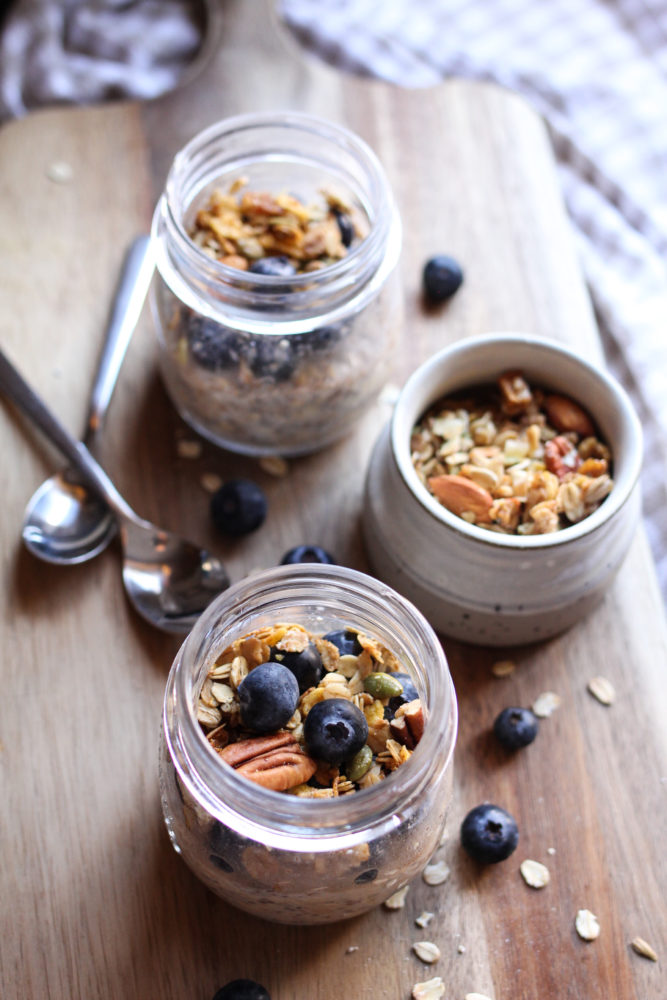 Muffins, Yogurt, Granola and Oats
Make-ahead Menu
Dinner with the Girls
Cake Buffet